Who's Zooming Who? The 24 Best Album Covers To Improve Your Video Calls
Show off your musical knowledge and liven up your video calls with the best album covers for those virtual Zoom meetings.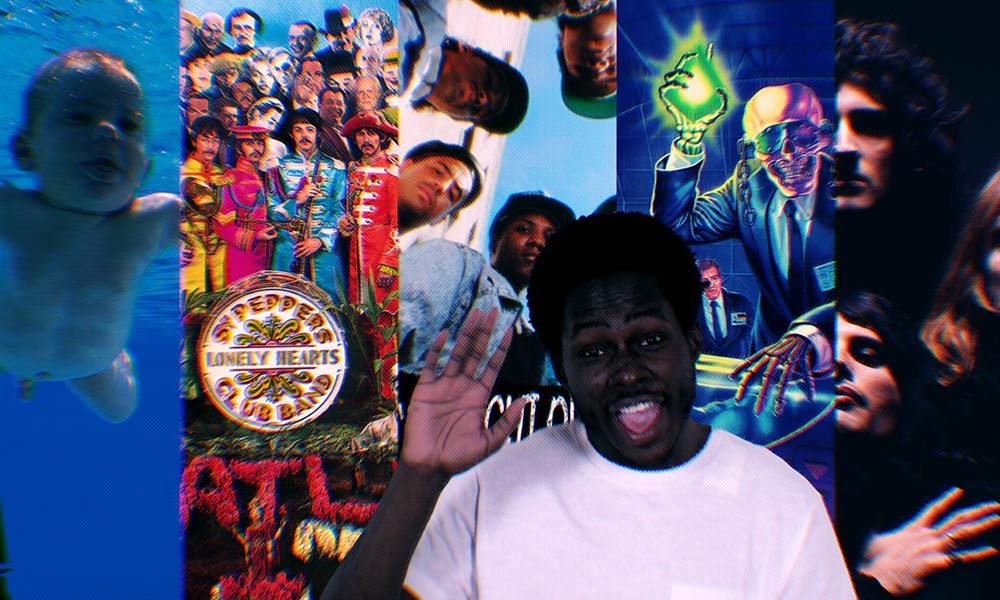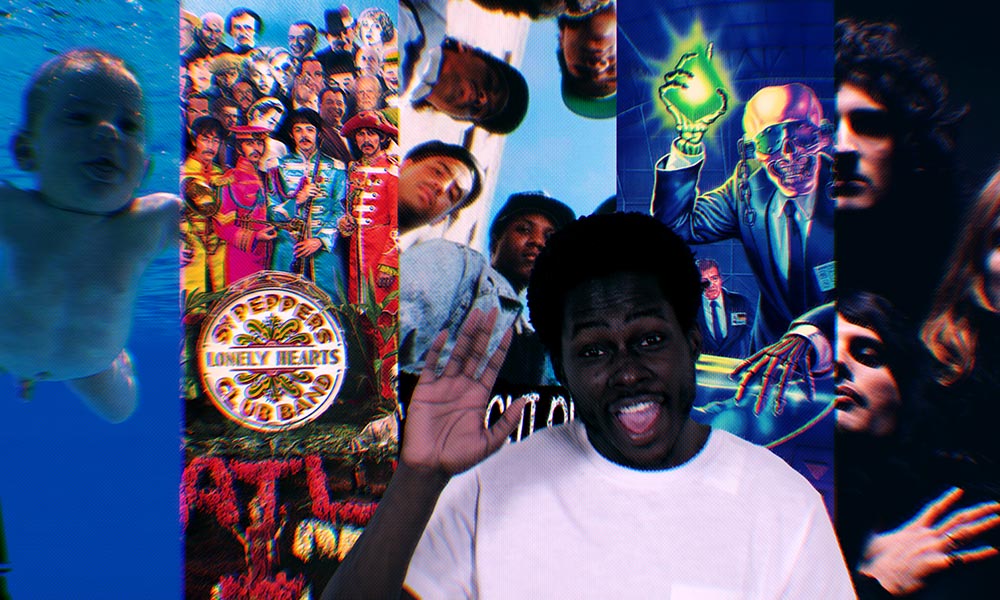 As more countries around the world continue their self-isolation, professionals are staying connected through the video conferencing platform Zoom. From telecommuting to virtual happy hours with friends and catching up with family, Zoom calls are the new normal when it comes to staying in touch. For music lovers, now's the time to customise your set-up with virtual Zoom backgrounds. Here are some of the best album covers to spice up your video calls.
24: Lady Gaga: Joanne (design by Gladys Tamaez)
Everyone has their good side and their bad side, and Lady Gaga delivered her best profile on her fifth studio album, Joanne. Part mugshot, part Wild West "wanted" poster, Joanne works on multiple levels as a Zoom background.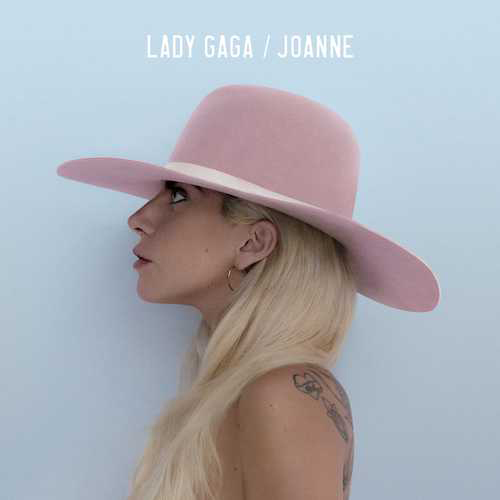 23: Nicki Minaj: Queen (design by Joe Perez)
While Queen's provocative album cover borders on being NSFW, it's also a bold power move on your next video meeting. (On second thought, maybe keep this one handy for virtual happy hours with friends only.)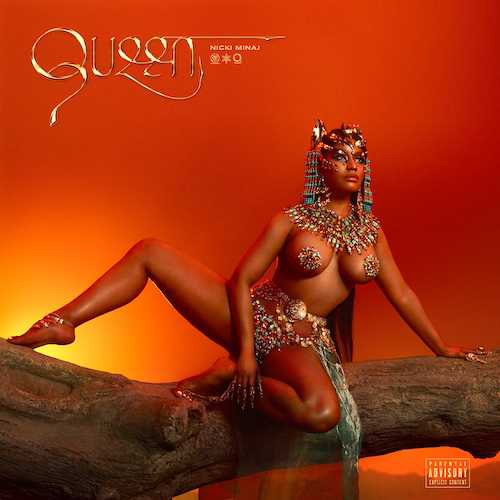 22: Beck: Sea Change (design by Jeremy Blake)
If you really want to sell this one, get some neon makeup and paint yourself like Beck on the cover of his 2002 album, Sea Change. If your friends don't get it, you can remind them that there's more to his musical oeuvre than Odelay.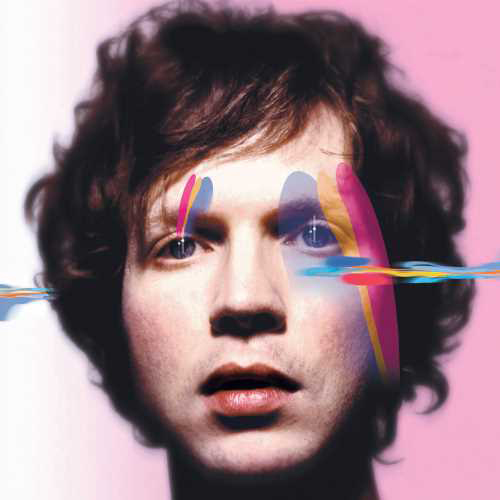 21: Mötley Crüe: Shout At The Devil (design by Bob Defrin)
Join the Crüe, with the band's 1983 breakout album as your Zoom background. If you position yourself just right, you can replace one of the baddest boys to ever grace the stage at Whisky A Go Go. This one's sure to illicit some laughs, even though the music inside the album still kicks some serious spandex-clad butt.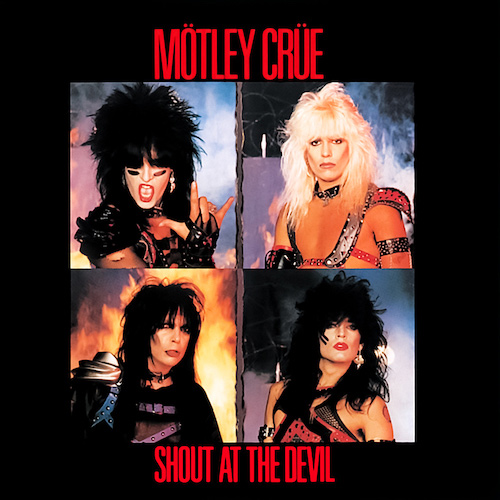 20: Tears For Fears: Songs from The Big Chair (design by Timothy O'Sullivan)
For those in self-quarantine and looking for company, might we suggest the classic Songs From The Big Chair cover from synth-soul duo Tears For Fears. Set your Zoom background preferences to black and white, settle into your comfiest furniture and nestle up to Roland Orzabal and Curt Smith for some virtual hangtime.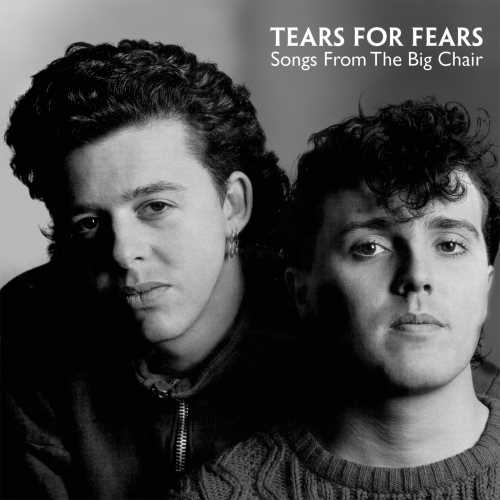 19: Bee Gees: Spirits Having Flown (design by Ed Caraeff Studio)
For maximum effectiveness, you're going to need some long, feathered hair and a silk shirt. After that, position yourself just below the brothers Gibb, making yourself the fourth Bee Gee. It's almost as if the trio conceived this cover with Zoom backgrounds in mind.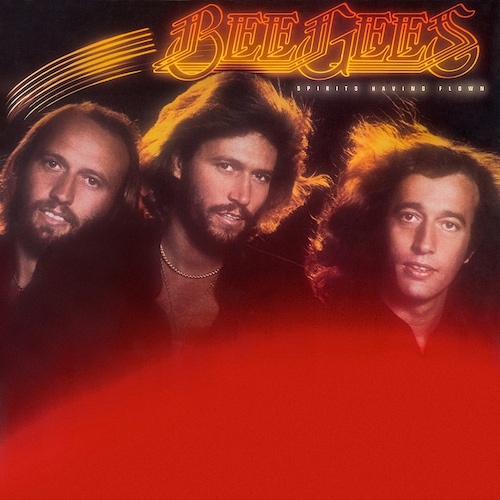 18: Lorde: Melodrama (design by Sam McKinniss)
Pop art meets old-world masters in the stunning cover for Lorde's Melodrama, which captures the singer's world-weariness and observant eye. Maybe you can't stay in bed for a video conference call, but this Zoom background lets the whole world know you want to.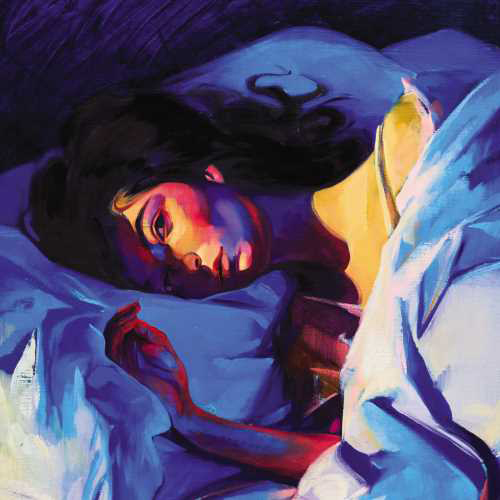 17: U2: War (design By Steve Averill)
About to take a conference meeting that calls for a serious tone? Turn yourself into the famous model on the front of U2's 1983 album, War, to let everyone know you mean business. The boy in question was Peter Rowen, the younger brother of Derek Rowen, a Dublin artist and member of The Virgin Prunes, who were friends and collaborators with U2.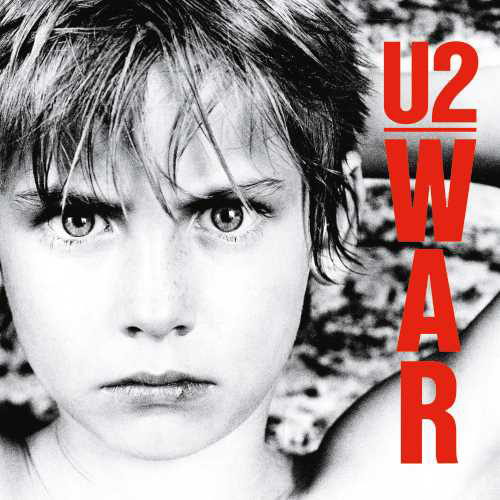 16: Iron Maiden: Powerslave (design by Derek Riggs)
The cover of Iron Maiden's classic 1984 album not only makes for a Zoom background of epic proportions, but it's riddled with visual clues and Easter eggs. The phrases "Bollocks", "Indiana Jones Was Here 1941", "What A Load Of Crap" and "Wot, No Guinness?" are all carved into the giant Egyptian temple in hieroglyphics.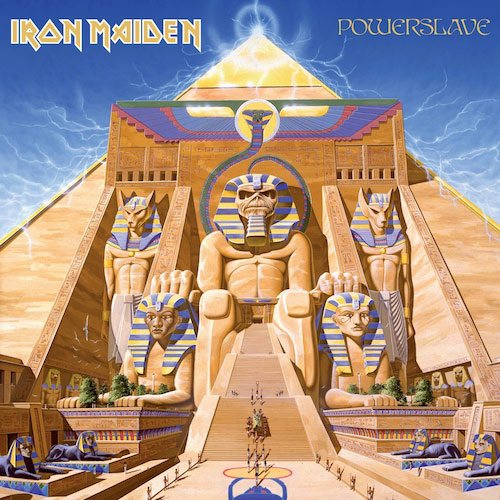 15: Elvis Presley: 50,000,000 Elvis Fans Can't Be Wrong: Elvis' Gold Records (design by Bob Jones)
Even virtual presentations can be stressful; that's why you need an ally, someone in your corner… perhaps 14 Elvises who've got your back? 50,000,000 Elvis Fans Can't Be Wrong – and neither can you. (Did you hear that, Bill in accounting?) In these confusing times, we're all a little lonely and there's nothing wrong with surrounding yourself with The King.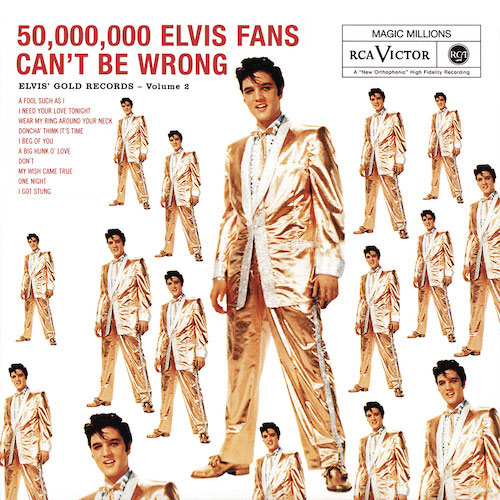 14: Mott The Hoople: The Hoople (design by Roslav Szaybo)
Surround yourself with a halo of hair (and British glam rockers Mott The Hoople) taken from the cover of their seventh and final studio album, The Hoople. Bonus points if you can keep your head tilted just so, like the cover model.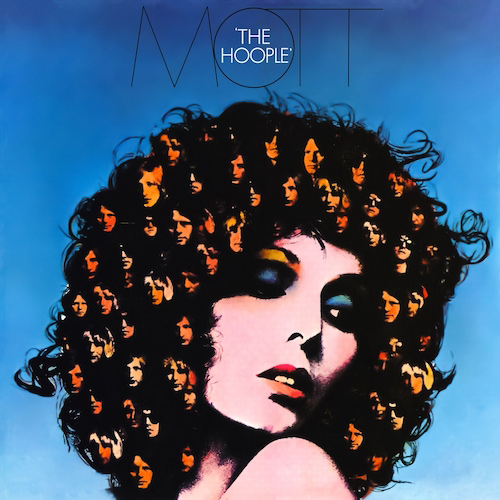 13: Kendrick Lamar: To Pimp A Butterfly (design By Kendrick Lamar, Dave Free, Denis Rouvre)
Not for the faint or politically adverse at heart, Kendrick Lamar's provocative cover for To Pimp A Butterfly conveys the kind of revolutionary spirit you feel after a Zoom call fails, or if you experience a full Network-style breakdown after working remotely for too long.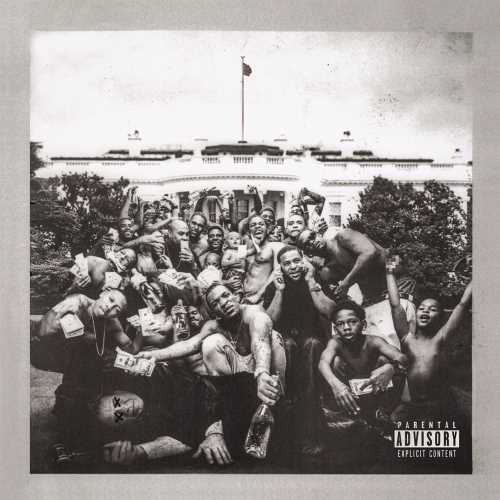 12: AC/DC: Let There Be Rock (design by Gerard Huerta)
Not only is AC/DC's Let There Be Rock one of the best album covers of all time, but if you position yourself just right in the Zoom background, you can make it look like you took a selfie at one of their 1977 concerts. Let There Be Rock also marked the debut of the band's iconic logo, also designed by Gerard Huerta.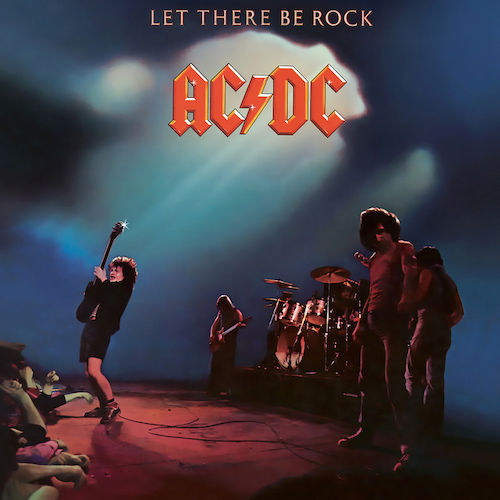 11: Green Day: Insomniac (design by Winston Smith)
The perfect Zoom background for these trying times, Green Day's Insomniac album cover is like a dystopian version of Where's Waldo?, from the mind of punk-art surrealist Winston Smith, a master of "hand-carved" collage. Let's face it, it's not easy maintaining a presentable presence when you're stuck at home, so you need a background that offers as much visual stimuli as possible as a distraction.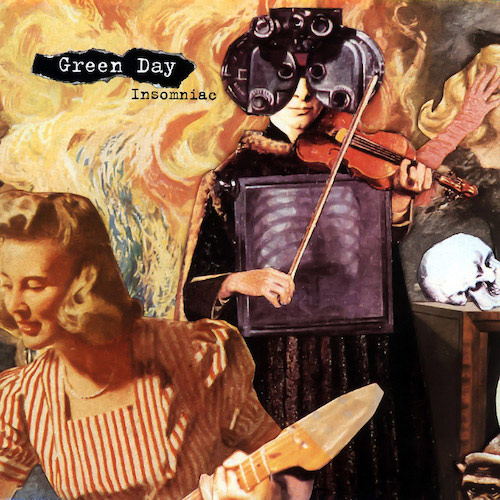 10: Jefferson Airplane: Thirty Seconds Over Winterland (design by Bruce Steinberg)
For those nostalgic for the old Windows "flying toasters" screensaver, Jefferson Airplane's 1973 live album was the original. The album serves as the group's swan song, but the cover is timeless. If you're really ambitious, you could animate the toasters for the full homage.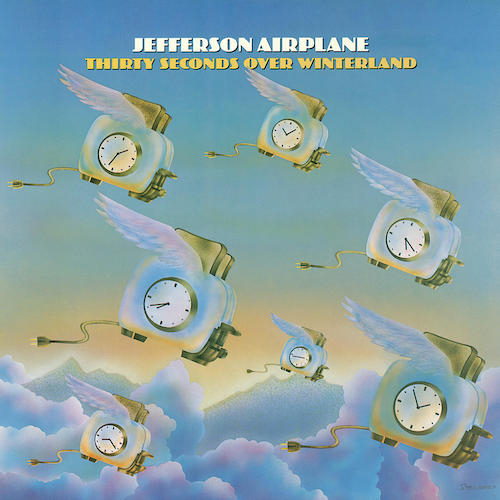 9: Various Artists: Pulp Fiction soundtrack (design by Indika Entertainment Advertising and Tarzan Creative)
This cult soundtrack doubles as both a classic album and film- poster Zoom background. Whip up a homemade five-dollar milkshake, fire up the Dick Dale, pop this on in the background and start conferencing. Bonus points if you can assume the same lounging position as Uma Thurman.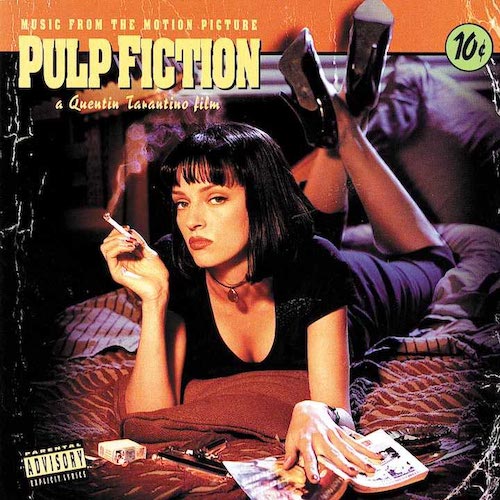 8: Megadeth: Rust In Peace (design by Ed Repka)
Given the current chaos in the world, maybe it is time for Vic Rattlehead to be in charge. Rust In Peace features a rag-tag crew of leaders – British Prime Minister John Major (still up for debate), Japanese Prime Minister Toshiki Kaifu, German President Richard Von Weizsäcker, Soviet leader Mikhail Gorbachev, US President George HW Bush and you, a leader of your own making.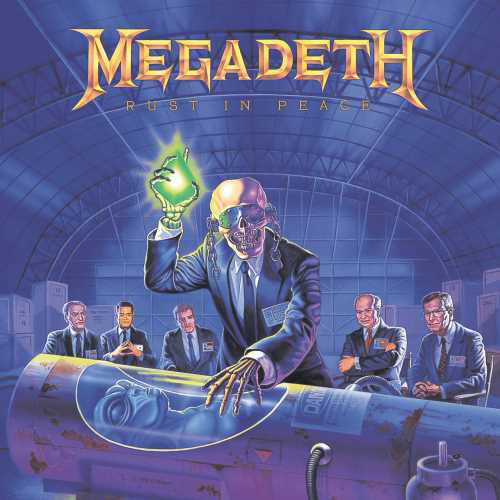 7: NWA: Straight Outta Compton (design by Eric Poppleton and Kevin Hosmann)
For the guy in middle management who wants to remind everyone he knows all the lyrics to 'Dopeman', NWA's Straight Outta Compton lets you get in on the action. The iconic cover is designed to look like Eazy-E's gun is the last thing you'll see.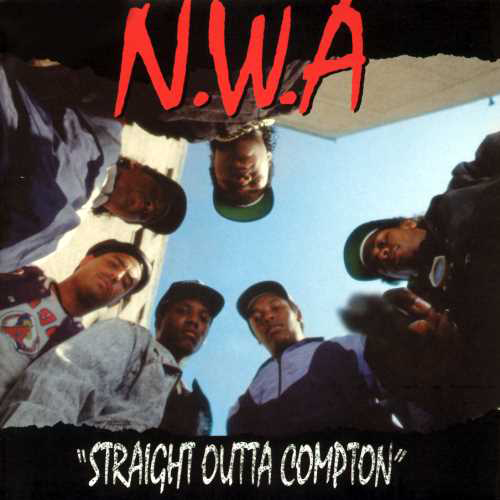 6: Tame Impala: Innerspeaker (design By Leif Podhajský)
Zoom comes equipped with its own background templates: a grassy knoll, the Golden Gate Bridge, space… it all feels like a school photo backdrop for the LinkedIn set. Trade in that pedestrian background and embrace the psychedelic landscape of Tame Impala's Innerspeaker. It's like leaf peeping on acid – in the best way possible.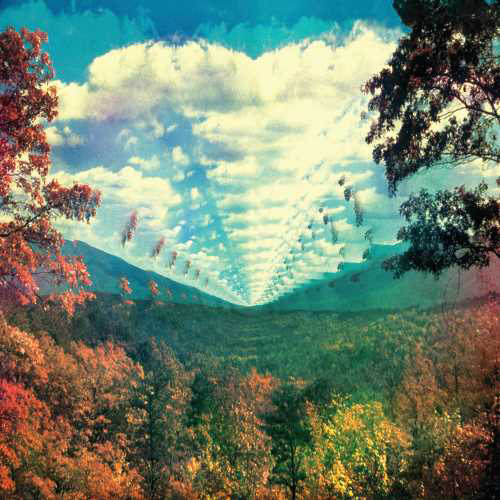 5: Nirvana: Nevermind (design by Robert Fisher)
Who doesn't want to take a Zoom video call from the bottom of a pool? The album cover for Nirvana's 1991 album, Nevermind, features one of the most iconic images in rock'n'roll. But if this is for a business call, just make sure to keep your head where the privates are. The last thing you want is a (virtual) visit to HR.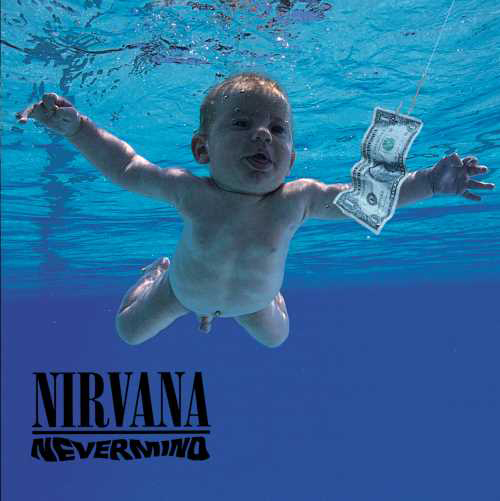 4: The Rolling Stones: Sticky Fingers (design by Andy Warhol and Craig Braun)
Giving new meaning to the term "crotch shot", the Stones' Sticky Fingers is a piece of rock'n'roll history, but also makes for a pretty entertaining Zoom background. Following the time-tested mantra that sex sells, Warhol knew what he was doing when he designed the iconic interactive zipper cover.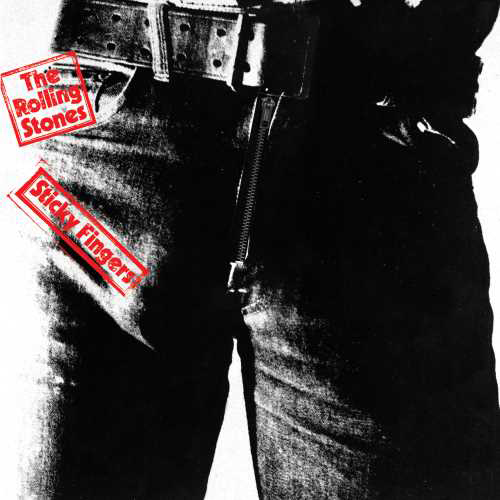 3: The Beatles: Sgt Pepper's Lonely Hearts Club Band (design by Paul McCartney, Peter Blake, Jane Haworth)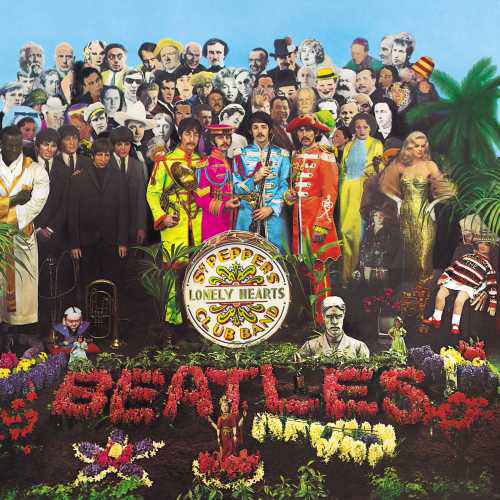 We've seen our share of Abbey Road Zoom backgrounds, but when you really need to break out the big guns of visual enhancement, it's best to go with Sgt Pepper – a veritable Who's Who that boasts 58 artists, musicians and other cultural figures. By the time your colleagues correctly identity everyone on the cover, your virtual meeting will be over.
2: Queen: Queen II (design by Mick Rock)
Mick Rock's iconic cover for Queen's breakout album, Queen II, is forever enshrined as one of the best album covers of all time. If you're going to mingle with rock royalty, you're going to need to fully commit. Dim your lighting, keep your hands crossed on your shoulders and hum the entirety of 'Father To Son' to yourself. Before you know it, the call will be over.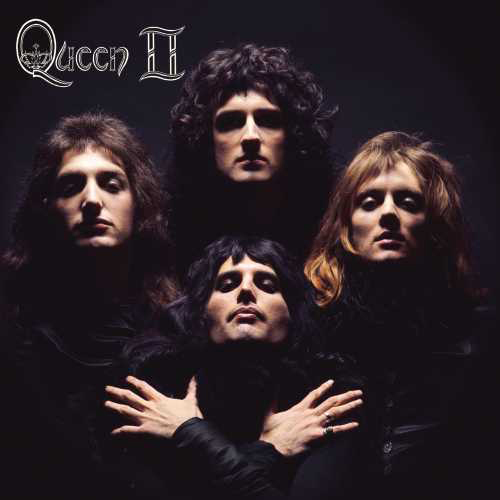 1: Supertramp: Crisis? What Crisis? (design By Fabio Nicoli, Paul Wakefield and Dick Ward)
We can't think of a more appropriate album cover – and title – to sum up these uncertain times than Supertramp's 1975 album, Crisis? What Crisis? We are all the proverbial man on this artwork, lounging in a beach chair and reading the funnies while the world goes to pot around us. And who says prog rockers don't have a sense of humour?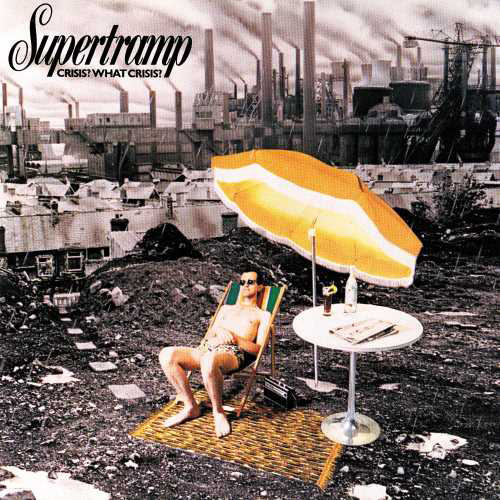 Looking for more? Discover the 25 most iconic album covers of all time.
Format:
UK English