Supertramp
The Grammy-winning progressive rock band from London co-founded by Roger Hodgson and Rick Davies were known for their distinctive songwriting.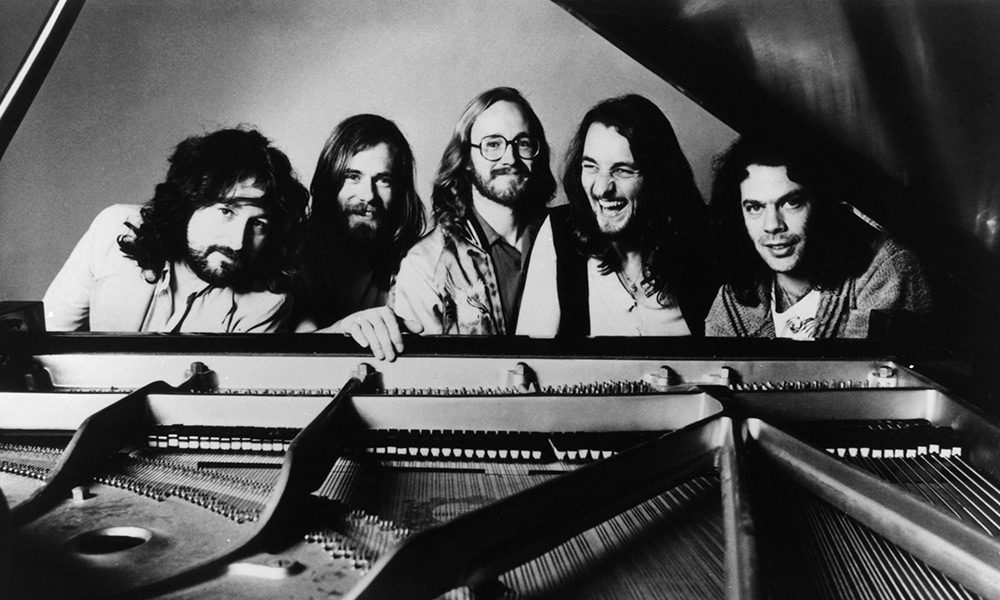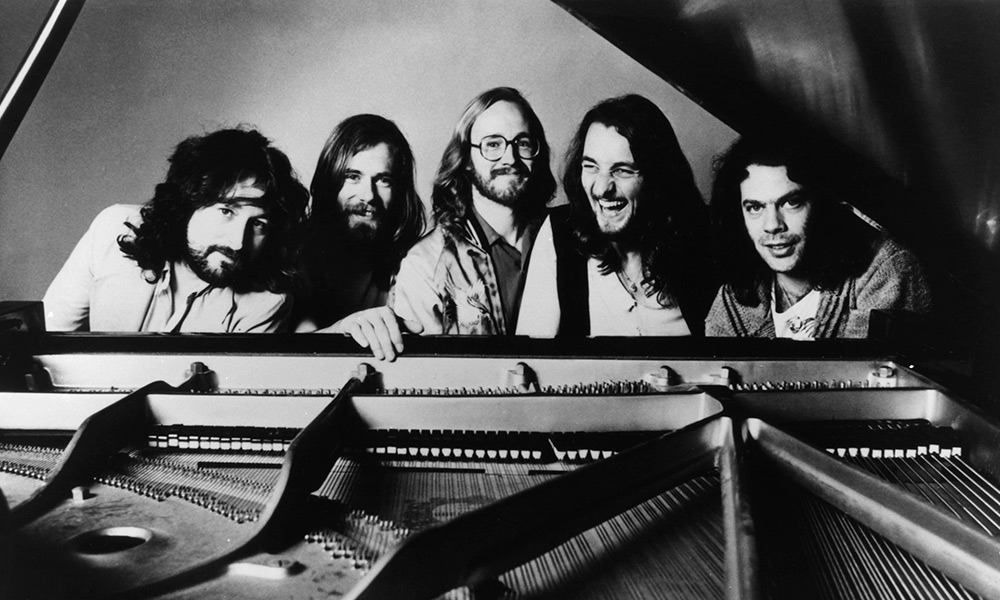 Although Supertramp started out as a fairly conventional progressive rock and psychedelic blues band in the late 1960s they adapted their sound to a more commercial and FM friendly style; not from any cynical standpoint but because they were desperate to stick together. Their evolution as classy songwriters is largely down to the dual skills of Rick Davies and Roger Hodgson, chalk and cheese in many respects. Their combative and competitive relationship – think Lennon and McCartney – proved a boon as albums like Crime of the Century and the definitive Breakfast in America spawned hit singles and provided the platform for successful global tours. Although the birth of new wave meant that bands of their ilk were suddenly disparaged the passage of time has enhanced their melodic reputation and the post-album CD generation have rediscovered them with zeal.
Since people are less snobbish than was the case in the 1970s Supertramp are not a guilty pleasure but a source of inspiration – you can hear echoes of their style in bands as diverse as Supergrass and the hardcore electronic rock band Mindless Self Indulgence, putting paid to any lingering doubts about their hipness, or other spurious reasons for dismissing their work. In fact, they've sold over 60 million albums – Crime of the Century accounting for a third of that astounding figure, and critical opinion of their merits has shifted around. Songs like 'Bloody Well Right', 'Dreamer' and 'Give a Little Bit' are a testament to their popularity – they remain jukebox and radio favourites – and their excellent production values also single them out as a fine band with plenty to offer both stalwarts and converts alike.
Supertramp was initially called Daddy until they set about turning a hobby into a profession in 1970. Keyboards man Rick Davies assembled his component parts from a Melody Maker trade advert and enlisted Hodgson, guitarist Richard Palmer and drummer Keith Baker. Testing-the-water gigs in Munich honed their stagecraft and they settled on their band name after coming across the William Henry Davies book The Autobiography of a Super-Tramp (whose sales would skyrocket in later years!).
Their debut self-titled Supertramp album was one of the first releases on the UK based A&M – the label being well established by Jerry Moss and Herb Alpert Stateside – and their canny blend of prog and psych was good enough to gain them exposure at the 1970 Isle of Wight Festival, although it was stylistically atypical of what would follow, especially when the new line-up featuring reeds player Dave Winthrop bedded down. This first foray is still well worth a listen. The songs are co-written between Hodgson, Davies and then lyricist Richard Palmer and the arrangements are ambitious, with instrumentation running from for Indelibly Stamped cello and flageolet to harmonica and balalaika.
This somewhat whimsical opening didn't prepare their following for Indelibly Stamped (1971), whose cover features the chest of a heavily tattooed Marion Holler and now looks way ahead of the time.  It's popular with the Ink mags, as you may imagine. The music inside is radically altered. The prog leanings switch to harder rock and there is a change of personnel with Kevin Currie taking the drum seat, Frank Farrell adding bass and keys, and key member Dave Winthrop bringing along his saxes, flutes and vocals. The fine instrumental passages on 'Aries' caused some to claim the album was indulgent. It wasn't so. The songs are mostly short and crisp and the harmonies are starting to ring clear.
Fast forward three years and Supertramp again sound completely different. Crime of the Century may have taken an age to perfect but the effort paid dividends with classic pop items 'Dreamer' and 'Bloody Well Right' doing the business on both sides of the Atlantic. Now they've taken on drummer Bob Siebenburg, additional woodwinds from John Anthony Helliwell, and Dougie Thomson's bass – allowing Hodgson to move upfront with Davies as vocal partners, and concentrate on his guitar playing – and don't forget the significant contribution of engineer Ken Scott, whose work with The Beatles and David Bowie, to name but two makes him a legend in his own right.
The sonic alterations are magnificent, hence it became the first Mobile Fidelity Sound Lab vinyl reissue in 1977, and it sounds fantastic today. Stylistically and lyrically there are echoes of Pink Floyd – class struggle, social embarrassment et al. The Hodgson/Davies partnership is working to maximum effect on 'Rudy' and  'Asylum' and the whole thing is a well-considered account of alienation and angst.
Superstardom beckons now for Supertramp. Crisis? What Crisis? – title taken from a newspaper headline during the British 'winter of discontent' – is a pre-punk period peach. Once again Ken Scott's immaculate production provides the polish to an album written on the roads in America. Stand out cuts include 'Just A Normal Day' and 'Another Man's Woman' with its acerbic Davies vocal.
If Crisis?…lacked for an obvious hit then Even in the Quietest Moments…(1977) rectified that thanks to the smash 'Give a Little Bit' – now an FM standard – and an album's worth of tunes that were perfectly in accord with American radio stations. Recording in Colorado and LA Supertramp excelled again. Their witty lyrics and off the cuff social commentary might have passed unnoticed at the time but plenty that's good is revealed now on 'Lover Boy' and the epic Hodgson piece 'Fool's Overture' where Winston Churchill, Gustav Holst and William Blake are mixed in with iconic London sounds – Big Ben, nee-naw police cars and street noise.
If Supertramp sometimes felt like prophets without honour in the UK, across the pond their appeal mushroomed exponentially with Breakfast in America (1979), a success of Fleetwood Mac super-sized proportions. A rare case of the whole being as good as the sum of its parts, the Breakfast…effect was vast. Catchy and cute cuts like 'The Logical Song', 'Goodbye Stranger', 'Take the Long Way Home' and the title track itself ensured the album received two Grammy Awards in 1980. A quadruple platinum seller (and the biggest selling English language album of all time in France) this adult orientated soft pop-rock, art-rock beast – typecast it at your peril – may have a loosely satirical framework but isn't really a concept, just a collection of classic songs that are brilliantly executed. At this moment the appeal of BIA hasn't dimmed at all. It remains completely essential. We have it in remastered formats both Expanded and Deluxe and bloody well right too.
Following the double live album Paris (where the band are fêted as rock gods) comes …Famous Last Words (1982), the last to feature Hodgson before he commences a successful solo career. If there was tension in the ranks it only added spice. Fusing heavy progressive motifs with in-house pop chutzpah this was another worldwide sensation. Durable pieces 'Waiting So Long' and 'Don't Leave Me Now' swamped the airwaves; meanwhile the big hit 'It's Raining Again' (accompanied by Russell Mulcahy's evocative and influential video) continues to bring in Ackers thanks to being used by Fox Networks on their TV weather station.
Regrouping after Hodgson's departure Brother Where You Bound enables Davies to shine. His composition 'Cannonball' was the hit but far from the only reason to check this disc out now. The 16 minute Cold War-inspired title track features dual guitar work from Thin Lizzy's Scott Gorham and Pink Floyd's David Gilmour: long-time fans were delighted to discover that Supertramp hadn't forsaken their progressive background after all.
Taking stock with the superb compilation The Autobiography of Supertramp our heroes now venture into club mix territory – we kid you not – on Free as a Bird (1987), a contemporary example of rock, pop and programming that fared well on dance floors thanks to 'I'm Beggin' You'. If that was a shock to the (sound) system it was a smart practice to offer The Very Best of Supertramp – a compilation that sounds definitive and flows seamlessly through the hits.
We bid the 'Tramp adieu now with  Retrospective – The Supertramp Anthology (2005), This is destined for discerning discoverers and true Trampers alike. Brilliantly handy as a single disc, it is more comprehensive as the double CD edition, though both feature the non-album single and B-side 'Land Ho' (remixed) and 'Summer Romance'. The enduring appeal of the group ensured this Anthology went platinum in the UK and it is wholeheartedly endorsed by the fan base and the media. Classic Rock magazine puts in the bracket of 'the greatest compilation albums' and listening is believing.
Good news is that Rick Davies is still out with an updated Supertramp and demand for their music doesn't abate. Quality will out, long after the critics have gone home.
Words – Max Bell