Roger Hodgson and Supertramp in 20 Songs
A musical autobiography that tells the story of one of the UK's best-loved bands, with a little help from Roger himself.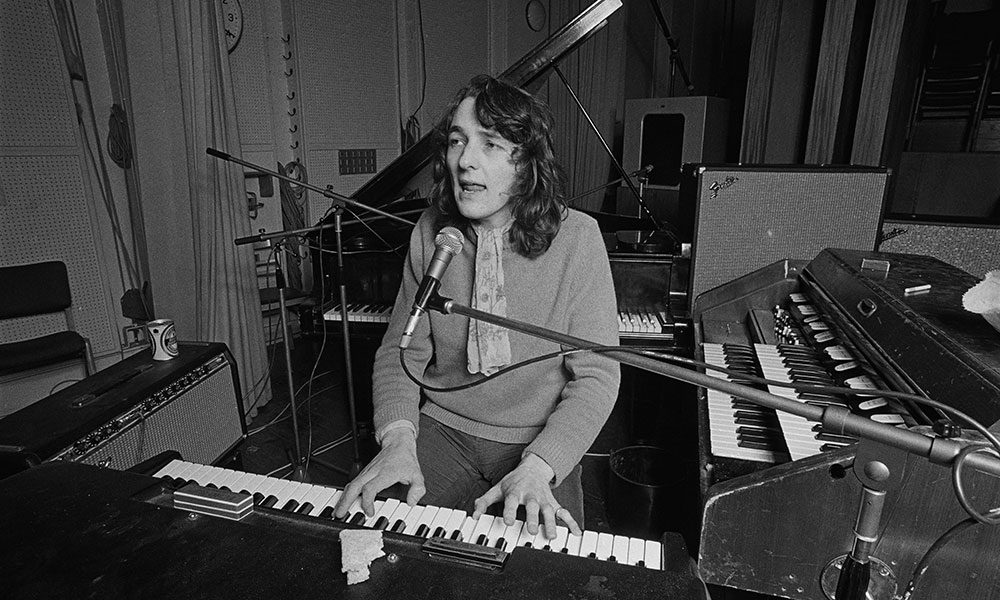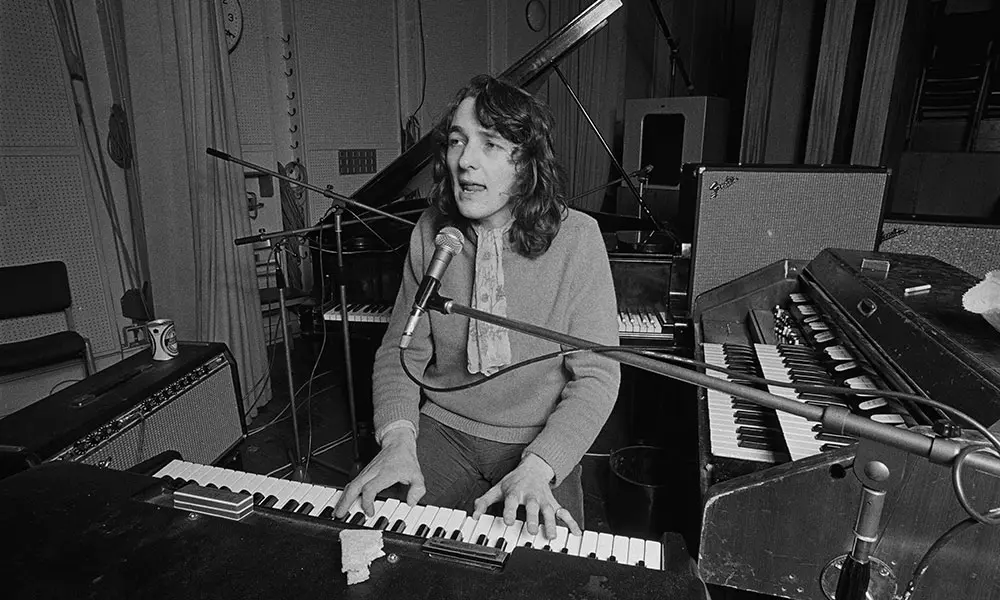 For a band to name itself after William Henry Davies's The Autobiography of a Super-Tramp, Supertramp were clearly more thoughtful than your run-of-the-mill rock band. Their rock is thoughtful rock, spiritual even. When uDiscover talked to founding member Roger Hodgson about his life and music he told us, "My time with Supertramp was a very transformational time in my life. My spiritual quest began in my early 20s and my songwriting really started reflecting that. I wrote many of Supertramp's most loved songs when I was alone expressing my heart's longing and soul's questions."
This is Supertramp and Roger Hodgson in 20 Songs, a musical autobiography that tells the story of one of the UK's best-loved bands, with a little help from Roger himself.
Listen to the best of Supertramp on Apple Music and Spotify.
Supertramp's early years
What better place to start than the first song on the band's self-titled debut album, recorded in late spring and early summer 1970 and released in July of the same year. "It's A Long Road" is the opening track, and its lyrics are so prescient… "Well the road I see before me threatens pain…" As the story of both the band and Roger unfolds all will become clear. Interestingly the lyrics to this album were written by guitarist Richard Palmer, as none of the other members of Supertramp felt up to the task.
By the time of the band's second album, 1971's Indelibly Stamped, Roger and Rick Davies, began writing the words as well as writing the music. "Forever" is the first track on which the band's trademark sound begins to evolve. There are the clever instrumental flourishes and a saxophone had been added to the band's line-up. Released as a single, "Forever" didn't make any real impact on record buyers, but the album helped in getting the band well and truly noticed.
Crime of the Century
It would be nearly three years before Supertramp's third album was released, and when it was it changed everything. Crime of The Century is one of those albums that everyone of a certain age remembers with real affection, one that helps to time stamp their life. "School," the opening track, is so catchy that it is impossible not to get hooked on it. And with new producer, Ken Scott working alongside the band, the "sound" that they create is beguiling and a Hi-Fi demonstrator's dream.
"'School' is one of those songs that really does take people back to their high school or wherever they were when they first heard it. It kind of has a spellbinding effect on people in my concerts today," Roger says. "It was the first of a few songs I would write over the years commenting on our education system and thinking for yourself."
Hodgson's "Dreamer" became Supertramp's first hit single, when it charted in the UK in February 1975, making the top 20. It was the first hit song that Roger Hodgson wrote. "The inspiration for 'Dreamer' was born out of excitement and just erupted out of me. I managed to get my hands on a Wurlitzer Piano and I took it down to my Mother's house. It was the first time I'd been alone with one and when I started playing it, the song just exploded out of me. I made a magical demo of it on a 2 track tape recorder, using lampshades and cardboard boxes for percussion and years later when we were trying to record it in the studio, we weren't getting close to the magic I captured on the demo, so we put it on 2 tracks of the multi-track and played along to it eventually duplicating what was on the demo but in much higher quality."
Supertramp, post-Crime of the Century
The follow-up album, Crisis, What Crisis came out a year later and it includes one of Roger's best songs – the cleverly entitled, "A Soapbox Opera." The album closes with the poignant "Two of Us," a song that strikes at the heart of what makes Hodgson's songs so special. "I do realize I have written some wonderful songs and have an ability for writing great melodies, but I think the reason these songs have stood the test of time so well is because they came from a very open, often vulnerable, place and were not contrived."
That wave of creativity continued with 1977's Even In The Quietest Moments, an album that includes the band's first top 20 hit in the U.S., Hodgson's "Give A Little Bit." It is the ideal opening track and the album ends with "Fool's Overture" an 11 minute tour-de-force epic from Hodgson that strikes to the heart of what everyone loves about Supertramp – great musicianship, superb songs and more than a hint of drama.
Two years later and the band had their biggest breakthrough when "The Logical Song" made No.6 on the US Hot 100. It's another of those songs written by Roger on his trusty harmonium. "At 17, I found a harmonium or pump organ covered in cobwebs in the backroom of this old lady's house. I bought it for £26, took it home, cleaned it up and proceeded to write many songs on it – 'Breakfast in America,' 'A Soapbox Opera,' 'It's Raining Again,' 'Two of Us,' 'The Logical Song,' and even 'Fool's Overture.' It had a magical quality to it that helped me lose myself in the sound of the instrument which was when inspiration happened."
Both "The Logical Song" and "Breakfast in America" come from the album named after the latter track; significantly, the album topped the charts in America for six weeks in early summer 1979. It went on to sell 20 million copies worldwide and is still selling today.
Supertramp were just as good in concert as they were in the studio, as their live album, Paris, recorded in November 1979 proves. "Rudy" from Crime of the Century and "Take The Long Way Home" from Breakfast in America make the point.
Three years after Breakfast In America, along came Famous Last Words… it was the last Supertramp album to feature Roger. It includes "It's Raining Again" a hit on both sides of the Atlantic that helped propel the album to the top 5 in America. Ironically the last track on the album is "Don't Leave Me Now," a beautiful vocal by Roger that speaks volumes. What a way to go out…
Roger Hodgson's solo songs
Brother Where You Bound was the first Supertramp solo release post-Roger Hodgson and it did include the band's last hit song, "Cannonball." Roger meanwhile embarked on his own solo career recording In the Eye Of the Storm, from which "Had a Dream" (Sleeping with the Enemy) is taken. Three years later Roger released Hai Hai, which included the favorite "You Make Me Love You." Both songs testify to Roger's own songwriting technique, "When I write music, I am always alone and it's very much an inner communion for me. It's not generally known that I never wrote with the band, and the other members of Supertramp didn't share many of the spiritual beliefs that I wrote about – so all my songs – new and old – are all very personal expressions for me."
Literally, the week that Hai Hai was released, Roger fell and shattered both his wrists, which dramatically affected the sales of the album with Hodgson unable to tour. In fact, it was almost the end of his career. "My accident was life-changing, and a wake-up call. The doctors told me I'd never play again. Literally, everything stopped. Everyone who I was working with had to leave to go find work and I was left very much alone, except for the support of my family."
Faced with this devastating news, Roger battled with depression but eventually started working on healing himself through prayer, determination, homeopathy as well as major physical therapy, and after a year and a half was able to play again. Finally, in 2000, Roger released his first studio album in 14 years, Open The Door, which includes the beautiful, "The More I Look."
Roger Hodgson's legacy
As many already know, Roger has toured again in recent years, and he's playing and singing better than ever. As he told uDiscover, "I hope I can be an inspiration for anyone that has been told that they are not going to be able to do something again. When you put your mind to it – and ask for Divine help – anything is possible." Roger's concerts feature a mixture of his evergreen Supertramp songs and his solo records. There is seamlessness between the material, as you might expect when it's a single songwriter's journey of life experiences.
One of the songs Roger performs live is "Only Because of You" from his album, In the Eye of the Storm. Roger says, "Of all my songs this may be my favorite. It is certainly my favorite recording. It's obviously a song to God and musically and lyrically just fell into place perfectly. My deepest prayer has always been to want to be of service to God and life and I feel this longing was captured beautifully in the spirit of this song."
Roger's happy to be serving on stage again: "I'm truly enjoying this second phase of my life of being on stage and after all I've been through I feel I'm more whole and a little wiser and have more to give to life."
This article was originally published in 2015. It's being republished today to celebrate Roger Hodgson's birthday.