Lorde
The New Zealand-based pop superstar has achieved international fame and acclaim with the albums Pure Heroine and Melodrama, as well as songs like 'Royals,' 'Tennis Court,' and 'Green Light.'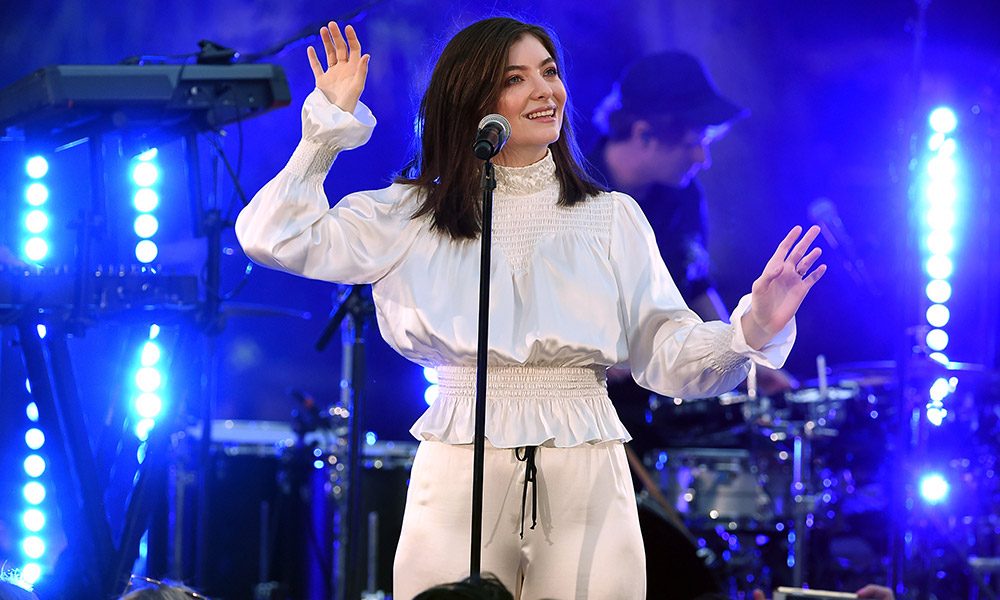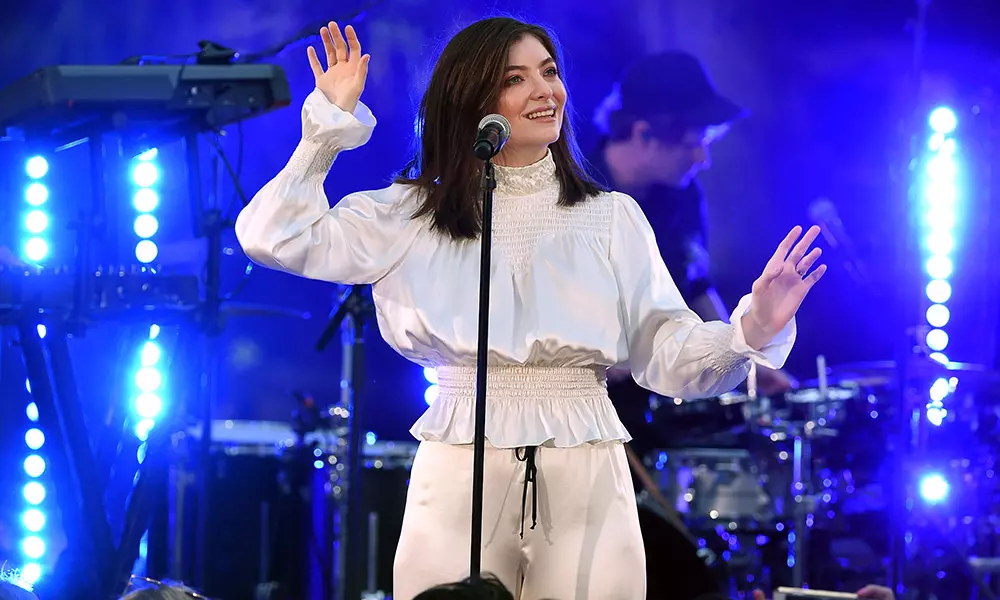 When you record your first EP (The Love Club) for a major label aged 13 and when your debut album, the intriguingly entitled Pure Heroine, has sales moving past the 2 million mark then you deserve to be called a phenomenon. The artist known as Lorde is that and more. In fact, Forbes magazine has her cited as the most influential teenagers of her generation in the music business, being mindful of her status and her potential, although she already has two Grammy Awards for her single "Royals" in the Best Pop Solo Performance and Song of the Year categories. But facts and figures require some flesh: how else to explain the stats behind her YouTube hits (over 60 million on several occasions) or her rep as the new queen of alternative?
Lorde's songs are the reason why she's attained so much at so young an age. Her other attributes – that beguiling voice where raw emotion meets nonchalant hands-off – her grasp of melodic electronica – and that indefinable characteristic known as charisma are part of the deal for someone who is far more than a handy package. Rolling Stone described Lorde's appearance at Lollapalooza in 2014 as nothing short of transfixing and the ability to nail a performance hasn't gone unnoticed in a world where the slightest slip can trip you up.
Savvy, talented, driven and seemingly born to entertain Lorde is a leader for the download generation but she's also a keeper whose music is available in all formats. She's achieved so much in such a short space of time that she needn't hurry and she maintains an element of secrecy and enigma, traits that make her more desirable.
Born in the suburb of Takapuna and raised in Devonport, Auckland, New Zealand in November 1996, Ella Marija Lani Yelich-O'Connor has Croatian/Irish ancestry. An avid reader of science fiction and cyberpunk literature from a young age she developed a passion for Kurt Vonnegut, Raymond Carver and the short story author Wells Tower, all of whose styles impacted on her own first steps into writing. A rapidly growing interest in music was fuelled by immersion in UK dubstep and mixtape masters The Weeknd while Nicki Minaj is also a noted favourite.
She was signed to UMG for development, covered versions of Pixie Lott's "Mama Do" and Duffy's "Warwick Avenue" and took a course in singing lessons with New Zealand-based coach Francis Dickinson, who she credits for honing her low alto and giving her the confidence to stretch her range.
Teaming up with producer Joel Little was a masterstroke. The pair co-wrote most of her debut, The Love Club EP. Opening with "Bravado" she confronts the pressures of expectation and emerges on the other side with a killer track whose electronic pop feel and spooked vocals sets her apart from the outset. "Royals" was something she wrote at school during a break yet it has a persuasively mature background based on balancing the allure and flash of famous musicians with a cooler appraisal of the value of wealth and fame. It was her performance of this song at the 2014 BRIT Awards, where she combined with Disclosure, that introduced her to a mainstream UK public. "Royals" has since been remixed and covered by a variety of artists, ranging from hip-hop and country folks to hardcore acts and best of all, Bruce Springsteen who opened his 2014 Auckland concert with the song. It would top the Billboard Hot 100 for nine consecutive weeks, making Lorde the youngest teenager to reach #1 since Tiffany in 1987.
Having struck a resonant chord with her core following, Lorde worked with Little on the debut album Pure Heroine, recorded at the latter's Golden Age Studios. Released in September 2103 Pure Heroine took on a life of its own and fulfilled her objectives. "The goal for me is to make a body of work that is cohesive, that feels like an album and is something that I'm going to be proud of," she said. "I'm working on an album at the moment and it seems a lot of albums lately don't feel like a cohesive set of songs that complement each other and mean something as a group. If I can make something which does feel like that, and feels right and true and good, then I will have succeeded." No doubt.
Keeping it minimal – she'd been listening to James Blake and Lana Del Ray for inspiration – the results are clear to hear: modern and electronic sounds are brought to life by her vocal scope and upfront and personal smart lyrics that immediately engage the listener. "Tennis Court" is a case in point with its opening line "Don't you think it's boring how people talk?" She kills the song with a combination of the eerie and the charming. Advantage Lorde.
The vulnerable "Ribs" has a deep house atmosphere while "Buzzcut Season" is the sweetest tune: a nostalgic pure pop gem with a lilting beat that defines summertime. Other highlights… well the whole thing, but "White Teeth Teens" and the electronic dance number "Team" – a nudge back to her fascination with dystopian landscapes – tend to linger and wear out the repeat button. "Team" was released on 7-inch vinyl as part of the 2014 Record Store Day event with profits going to the charity War Child. We recommend the extended digital version of the album where you also get to hear the trip-hoppy "No Better" and a radical interpretation of The Replacements "Swingin Party" (from their album Tim), a song that she makes her own.
The Hunger Games: Mockingjay – Part 1 features Lorde's most recent track, "Yellow Flicker Beat": an unsettling anthem recorded at Lakehouse, Asbury Park. This is scary good.  A remake with Kanye West is also featured on the Mockingjay – Part 1 soundtrack.
It's clear that while Lorde is still only 18 she has established a sound and a style of her own. Comparisons are invidious but regarding future plans, we hear she's been listening to Robyn and checking out Nina Simone, Fleetwood Mac and Talking Heads. She's in a good place judging by a recent description of the work in progress. "I feel much calmer, more comfortable in my love of doing this, and its apparent love of me, this time around. So there's that."
And in the meantime, start the discovery. Praise that girl Lorde.
Words: Max Bell