Best Rolling Stones 80s Songs: 20 Essential Tracks
In a decade often associated with synthetic pop and style over substance, the best Rolling Stones 80s songs kept the spirit of rock'n'roll alive.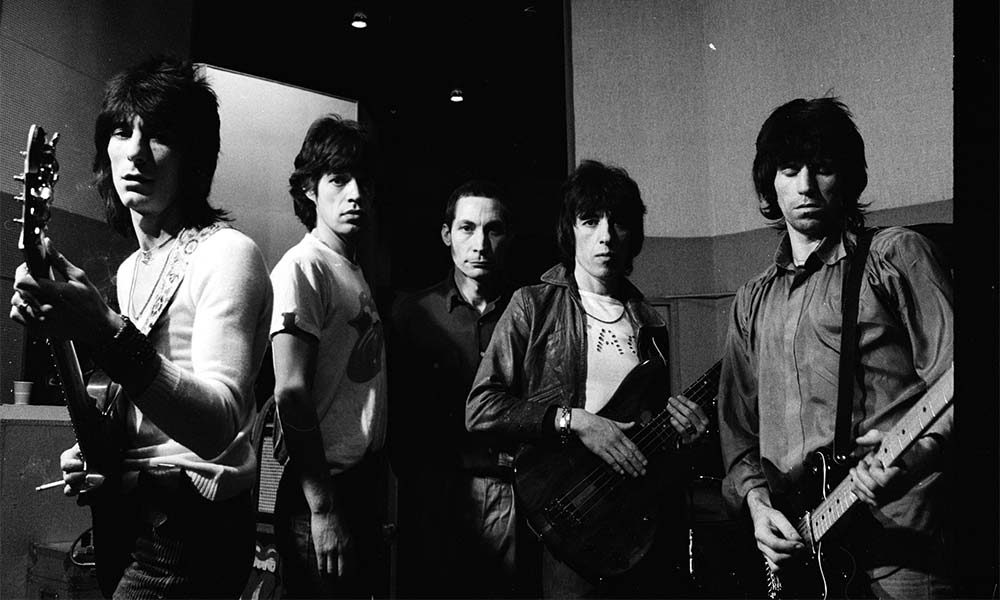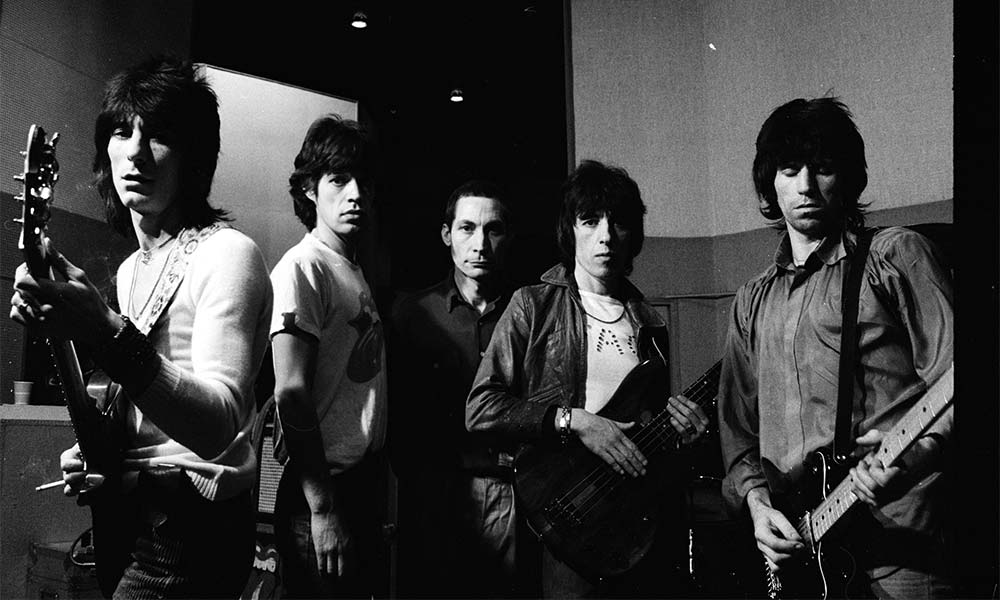 The Rolling Stones were a unique proposition in the 80s. Many of the rock legends with whom they led the charge in the 60s and 70s – The Beatles and Led Zeppelin among them – had disbanded, or regrouped only intermittently throughout the decade, but the Stones refused to slow down. The best Rolling Stones 80s songs not only continued to speak to the band's relevancy in a period of complete change for pop and rock music, but also led the charge for the true spirit of rock'n'roll during a decade often associated with synthetic pop and style over substance.
Below is our pick of the songs that ensured that the Stones in the 80s continued to live up to the title of "The Greatest Rock'n'Roll Band In The World."
Listen to The Rolling Stones' Honk collection on Apple Music and Spotify, and scroll down to read our pick of the 20 best Rolling Stones 80s songs.
Best Rolling Stones 80s Songs: 20 Essential Tracks
20: All About You (Emotional Rescue, 1980)
"All About You," the closing track to The Rolling Stones' first album of the 80s, was a bittersweet ballad by Keith Richards, reportedly about the collapse of his relationship with Anita Pallenberg. "If the show must go on/Let it go on without you," sings Richards, who by then had met his future wife, Patti Hansen. The stirring saxophone playing on the track was by Bobby Keys.
19: Sleep Tonight (Dirty Work, 1986)
Charlie Watts could not attend the Paris recording session for "Sleep Tonight," so Ronnie Wood played drums on the track. "I could not have done better," Watts said later. Richards again sings well on this sweet, piano-driven ballad, and he also plays electric and acoustic guitars.
18: Too Much Blood (Undercover, 1983)
The best Rolling Stones 80s songs found the group utilizing a host of different music genres, including punk, rock, blues, disco, soul, and hip-hop. "Too Much Blood," which was about the sensational media cover of violent crimes throughout the world, was sung and spoken by Mick Jagger. The song also references the film The Texas Chainsaw Massacre. "I'm not a great rapper," Jagger said. "It's just made up on the spot as well. It's completely extemporized, as well, most of it. A couple words I cleaned up. I don't mean clean up, just made better sounds. That was just rap off the top of my head. I didn't write it down, even."
17: Neighbours (Tattoo You, 1981)
Jagger was inspired to write a song about problem neighbors after Richards was evicted from his New York apartment following complaints that he was playing his music too loudly ("Neighbours/Have I got neighbors?/Ringing my doorbells/All day and all night"). "Neighbours," which drew inspiration from Alfred Hitchcock's voyeur movie Rear Window, features the soaring tenor saxophone of jazz great Sonny Rollins.
16: Rock And A Hard Place (Steel Wheels, 1989)
"Rock And A Hard Place" was recorded at London's Olympic Studios and features the great Allman Brothers keyboardist Chuck Leavell. "This is one of those songs, like 'Start Me Up,' where the minute you hear the opening notes, you head for the dancefloor," said Jagger. "It's real 70s, in the best possible way." This upbeat track features fiery guitar work and the pulsating brass of master session musicians The Kick Horns, and more than earns its place among the best Rolling Stones 80s songs.
15: Winning Ugly (Dirty Work, 1986)
Lead vocalist Jagger, who had recently completed his solo album She's The Boss, wrote "Winning Ugly" for The Rolling Stones upon his return to band work. This grungy, hard rocking song, featuring John Regan on bass, was also released as a single. Dirty Work was the first of The Rolling Stones' studio albums to contain a lyric sheet in the US.
14: Hang Fire (Tattoo You, 1981)
Jagger and Richards offered a bleak commentary of Britain at the start of the 80s with "Hang Fire," a song the guitarist described as an attack on the "ugly politicians" who had caused decline for the nation when the "money got tight." The song was popular on American radio stations and reached No.20 on the Billboard singles chart. Ian Stewart played piano on the track.
13: One Hit (To The Body) (Dirty Work, 1986)
"One Hit (To The Body)," the opening track to Dirty Work, was the first Stones single to feature a Ronnie Wood co-writing credit with Jagger and Richards. The song opens with some neat acoustic guitar and features an all-star cast of backing vocalists which included Bobby Womack, Patti Scialfa, Jimmy Cliff, Tom Waits, and Kirsty MacColl, who was married at the time to producer Steve Lillywhite. The promotional video showed Jagger and Richards sparring.
12: Black Limousine (Tattoo You, 1981)
Richards said that the bluesy song "Black Limousine" offered a "generous view of relationships with women." Ronnie Woods' powerful guitar licks on the track were inspired by the work of Texas blues musician Hop Wilson.
11: Send It To Me (Emotional Rescue, 1980)
The Emotional Rescue album features a variety of vocal styles from Jagger, who sounds slightly Cockney on "Where The Boys Go" and like his old blues-influenced 60s self on "Send It To Me." One of the best Rolling Stones 80s songs, it has a pleasing reggae beat, a great R&B guitar solo from Richards, and the sweeping harmonica playing of Harlem-born Sugar Blue, who had played on the Stones' 70s single "Miss You".
10: Almost Hear You Sigh (Steel Wheels, 1989)
Steel Wheels, released in August 1989, was bassist Bill Wyman's final full-length studio album with the Stones. "Almost Hear You Sigh," which was written by Jagger, Richards, and Saturday Night Live house band drummer Steve Jordan, is a catchy, touching love song. The collaborative work was nominated for Best Rock Performance By A Duo Or Group With A Vocal at the Grammys, losing out to Aerosmith's "Janie's Got A Gun." Richards described "Almost Hear You Sigh" as a ballad that was "a cousin of 'Beast Of Burden'."
9: Harlem Shuffle (Dirty Work, 1986)
The duo Bob And Earl (Bobby Byrd and Earl Nelson) had been writing hits since the 50s, when their song "Buzz-Buzz-Buzz" was a chart success, with Nelson singing lead vocals. On Dirty Work, the Stones decided to cover the duo's 1963 hit "Harlem Shuffle." They issued the song as the lead single from the album, accompanied by an animated video. The track features Bobby Womack on backing vocals and was a No.5 hit for the Stones in America and hit No.13 in the UK.
8: She Was Hot (Undercover, 1983)
"She Was Hot," a fast-paced traditional rock'n'roll-style number from the Stones, was notable for its promotional video, which was directed by Julien Temple, who had worked with Sex Pistols. The MTV video for this track featured Tony Award-winning actress Anita Morris, jokingly trying to tempt each member of the band. One of the best Rolling Stones 80s songs, the group were still performing it live a quarter of a century later.
7: Mixed Emotions (Steel Wheels, 1989)
Jagger and Richards were in a relaxed mood, on holiday in Barbados, when they wrote "Mixed Emotions." The easy-going traditional rocker proved popular with the public and remains one of the best Rolling Stones 80s songs. When it was released as Steel Wheels' first single, in August 1989, "Mixed Emotions" rose to No.5 on the US charts.
6: She's So Cold (Emotional Rescue, 1980)
Jagger's song about a "sweet, sweet beauty" who refuses to fall for his charms remained a favorite in concert performances for the next three decades. The line "She's so goddamned cold" caused offense with some Christian radio stations, and a "cleaned up version" was sent out to gain airplay. The song, featuring Ronnie Wood on steel guitar, reached No.33 on the UK charts.
5: Tops (Tattoo You, 1982)
The Stones brought in talented former producer Jimmy Miller for the percussion work on "Tops" (with Nicky Hopkins), and he was central to the impressive groove of a soul-based song about a manipulative music promoter and a wannabe female star. The lyrics for "Tops" suggest that "every man has the same come-on" in a music-business power situation. The Tattoo You album was tops for design, incidentally, with art director Peter Corriston winning a Grammy for Best Album Package.
4: Undercover Of The Night (Undercover, 1983)
"Undercover Of The Night" is one of the Stones' most explicitly political songs. The powerful lyrics ("All the young men, they've been rounded up/And sent to camps back in the jungle/And people whisper, people double-talk") were about human-rights violations in South America in that era. Jagger admitted that the track, which features some potent guitar interplay between Woods and Richards, "was heavily influenced" by William Burroughs' Cities Of The Red Night, a book that dealt with political and sexual repression in Argentina and Chile.
3: Emotional Rescue (Emotional Rescue, 1980)
Jagger composed the title song of the Stones' 1980 album, Emotional Rescue, on an electric piano, singing in a falsetto style that was used on the eventual recording. This disco-infused track reached No.3 in America and was praised by John Lennon just days before he was murdered. "Mick Jagger has put out consistently good work for 20 years," the Beatles star said. "And will they give him a break? Will they ever say, 'Look at him, he's 37 and he has a beautiful song, 'Emotional Rescue'? I enjoyed it, a lot of people enjoyed it." Prince was among other prominent fans of the song.
2: Waiting On A Friend (Tattoo You, 1982)
Its 1982 release places it among the best Rolling Stones 80s songs, but the excellent "Waiting On A Friend" had originally been created for the Goats Head Soup sessions in 1972. "We all liked it at the time but it didn't have any lyrics so the lyric I added is very gentle and loving, about friendships in the band," said Jagger later. As well as jazz man Sonny Rollins on saxophone, the song features the brilliant Michael Carabello, of Santana fame, on percussion, playing güiro, claves, cabasa, and congas. One of the reasons the song was such a hit was that the video, filmed at St Marks Place in front of New York's iconic Physical Graffiti Building, was shown constantly on MTV that year.
1: Start Me Up (Tattoo You, 1982)
From the opening bars of Richards' infectious riff, "Start Me Up" stands not only as one of the best Rolling Stones 80s songs, but as one of the classic Stones songs of all time. The band first worked on the song in 1975, but it remained in the vaults until they were looking for material to re-work for Tattoo You seven years later. Engineer Chris Kimsey said the track took more than six hours to record and said he believed that it came together because of the group's "magic ability" to jam through a song and find the best way to make it work. "Start Me Up," written by Jagger and Richards, was a deserved hit throughout the world.
Looking for more? Discover the best Rolling Stones 70s songs.