When The Stones Jammed With Nicky Hopkins
Nicky Hopkins was one of the most in demand session players of his generation and featured on one of Rolling Stones Records' first releases, 'Jamming With Edward.'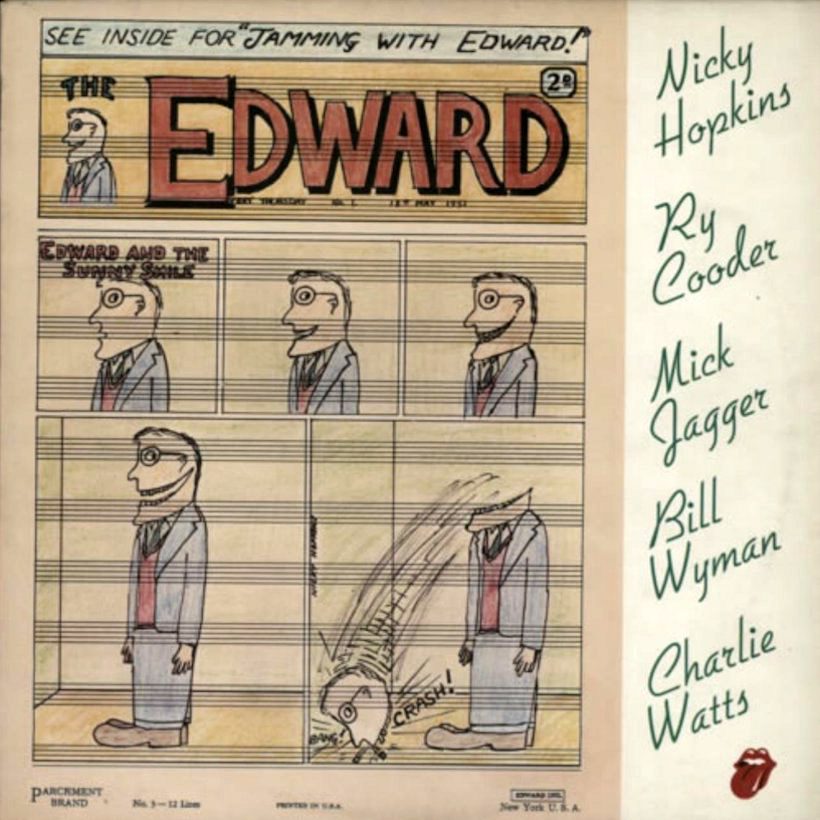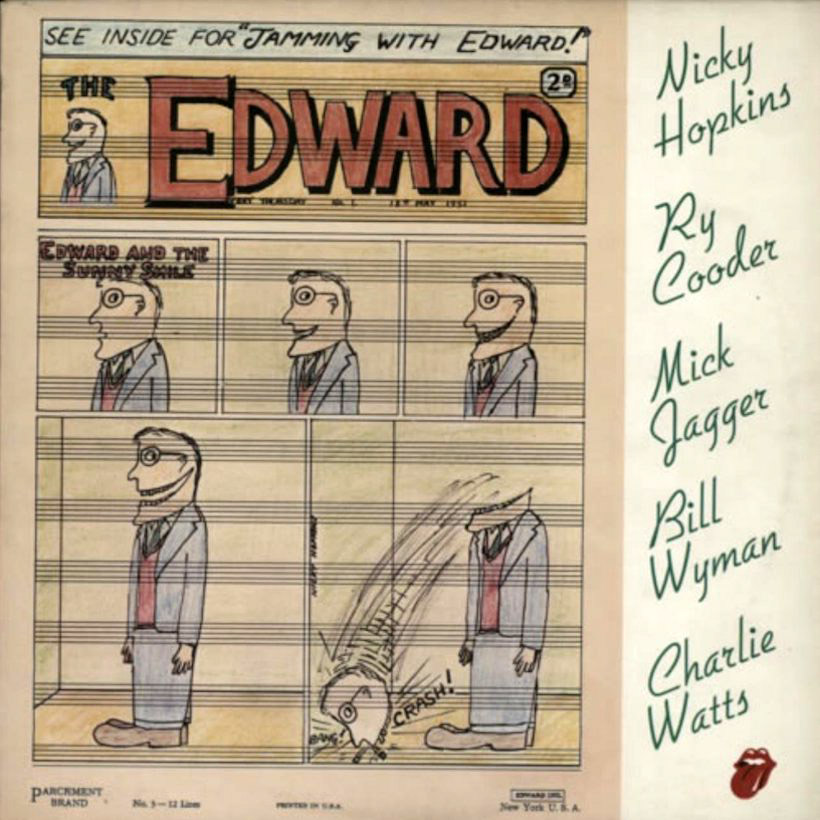 One of the first releases on Rolling Stones Records was Jamming With Edward…but who is Edward? It is Nicky Hopkins, an amazing piano player who left school in 1960, aged 16, to play with Screaming Lord Sutch's Savages. Two years later, he became one of veteran harmonica player Cyril Davies's All Stars, which is when he first got to meet The Rolling Stones as they were all a part of the London blues scene. In 1962 Hopkins played on Cyril Davies's debut single, "Country Line Special" but was forced to leave the band when Crohn's disease forced him to have an operation and then spend a year and a half recuperating.
"What I liked about Nicky is you'd give him a song and he'd develop it, with a couple of passes, into something almost immediately. He was so easy to work with and he could hang; we'd do sessions for fifteen hours, sometimes two days… and he'd still be there, you know." – Keith Richards
Listen to Jamming With Edward now.
Once Hopkins had recovered, he became one of the most in-demand keyboard players in London. Among his earliest sessions were for The Who on their singles, "Anyway, Anyhow, Anywhere" and "My Generation," as well as The Kinks on "Til The End Of the Day." His earliest association with the Stones was in September 1966 when he worked on the soundtrack to the film, A Degree of Murder with music composed by Brian Jones. Besides Brian playing a number of instruments, the session included Jimmy Page on guitar and Nicky on piano. Three months later he played on a couple of tracks from Between The Buttons, including, "Something Happened To Me Yesterday."
In 1967, Hopkins played with The Yardbirds, Jeff Beck and in May he was in Olympic Studios working on tracks that appeared on Their Satanic Majesties Request, including, "She's A Rainbow," "Citadel," In Another Land," "Sing This All Together" and "2000 Light Years From Home." From then on, and for the next decade, he recorded with the Stones and appeared with them on stage including their "farewell tour" of the UK before the band decamped to France in 1971. Not that this in any way put paid to Nicky's session work. He was as in demand as ever.
At the start of 1969, through early July, Hopkins was working with the Stones on tracks that would become Let It Bleed. On April 23, 1969, in the midst of the sessions for Let It Bleed, Ry Cooder joined Nicky Hopkins, Mick Jagger, Bill Wyman, and Charlie Watts and the five of them jammed; Jimmy Miller, the Stones producer, kept the tapes running. These are the tracks that ultimately became Jamming With Edward that came out in February 1972 on Rolling Stones Records.
Edward, The Mad Shirt Grinder
While he was recording on the Let It Bleed sessions, Hopkins was also working with Jeff Beck's band recording the album Beck-Ola. He also toured America with Beck, which is how come he ended up in San Francisco working with Quicksilver Messenger Service, playing on their album, Shady Grove. The closing track on this album is "Edward, The Mad Shirt Grinder," a nine-minute jam credited to Hopkins and featuring his brilliant playing; on the album, he also plays cello, organ, and harpsichord.
Nicky Hopkins died on September 6, 1994, as a result of his life-long battle with Crohn's disease. His contribution to the work of so many great bands, including playing piano for The Beatles on "Revolution" and solo albums for all four of the Fabs, gives just a small indication of what a gifted musician he was.