'Good Girl Gone Bad': Charting Rihanna's Daring Transformation
With 'Good Girl Gone Bad,' Rihanna liberated herself from a predictable pop career and transformed into the fierce icon we know today.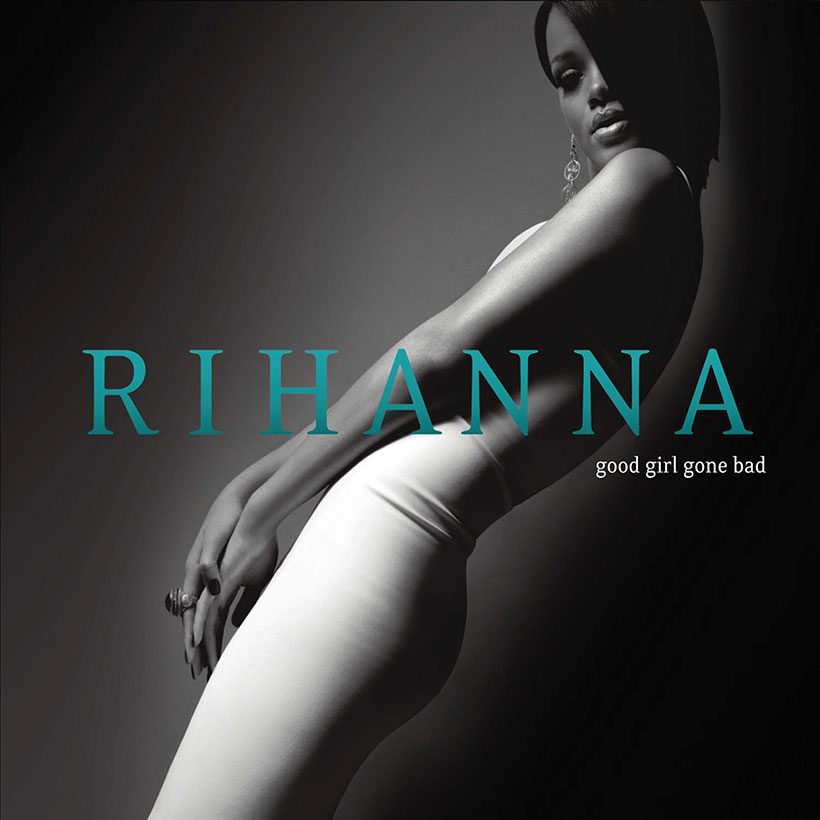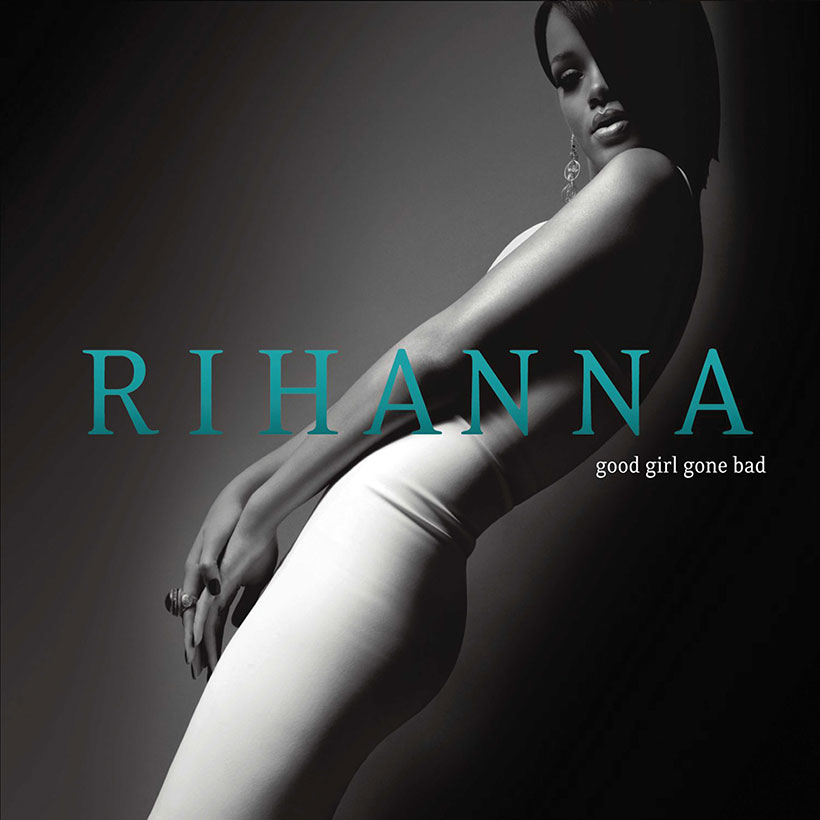 Good Girl Gone Bad opens with Jay Z introducing Rihanna as a "good girl gone bad," but at this stage in her career, the rising pop star no longer needed a co-sign. With two albums under her belt, she'd already proven her potential, but on Good Girl Gone Bad the Bajan songstress announced her daring transformation from clean-cut pop starlet to "Bad Girl RiRi," altering the course of her career.
Listen to Good Girl Gone Bad now.
The Umbrella effect
Rihanna had already found chart success with her No.1 hit "SOS," along with her three Top 10 hits "Pon De Replay," "Unfaithful" and "Break It Off." While these were all commercial successes, critics were still sceptical of her artistry, looking for something to distinguish her from the pack – aside from being marketed as "that girl from the islands." Even Rihanna herself felt the need to make a stark and dramatic change, prompting the May 31, 2007 release of Good Girl Gone Bad.
The night before the album's cover shoot, the singer defiantly chopped off her hair, later debuted her new rebellious look in the music video for "Umbrella." It matched the attitude of the song, which was dosed in arena-rock guitars and bass, as well as the undeniable "ella, ella, ay, ay" hook. Seemingly overnight, the song took over the airwaves, soundtracking the summer and becoming the bestselling track of the year.
Rihanna - Umbrella (Orange Version) (Official Music Video) ft. JAY-Z
As the opening track on Good Girl Gone Bad, "Umbrella" became Rihanna's second No.1 on the Billboard Hot 100 and earned her a Grammy for Best Rap/Sung Collaboration, thanks to Jay Z's contribution. "Umbrella" also served as the catalyst for turning the songstress into a beauty icon and a sex symbol, propelling her to undeniable "It Girl" status and putting her on the same path as fellow pop diva Madonna. The singer's bold claim to become "the black Madonna" turned out to be prophecy more than wishful thinking.
While "Umbrella" was clearly the propulsive force behind the commercial success of Good Girl Gone Bad, "Shut Up And Drive" cemented the defiant tone of the album and once again saw the singer turning to New Wave anthems for inspiration. After sampling Soft Cell on "SOS," this time around she referenced New Order's "Blue Monday" as the electro-backdrop to "Shut Up And Drive."
Iconic inspirations
If there are two albums that informed the creation of Good Girl Gone Bad, they would be Michael Jackson's Thriller and Brandy's Afrodisiac. In interviews from the era, Rihanna cited both as inspirations for her newly discovered direction. Listening through Good Girl Gone Bad, you can hear their influence in both the aesthetic and attitude of the album.
Following "Umbrella" on the album is the dance-pop ditty "Push Up On Me"; in many ways, the haunting sound effects and 80s vibes are reminiscent of "Beat It." There's also an emerging story arc that finds Rihanna inviting her partner from "Umbrella" to come join her at the club.
Continuing the narrative, Rihanna commands "Don't Stop The Music," energetically sampling Jackson's "Wanna Be Startin' Something." The single shot to No.3 on the Billboard 100 chart, establishing her as the new queen of club anthems.
Rihanna - Don't Stop The Music
One of the most influential R&B albums of the decade
While Good Girl Gone Bad had its rock and dance-pop influences, it's also one of the most influential R&B records of the decade. During the recording process, Rihanna spoke about the impact that listening to Afrodisiac had on her creative direction. While that album documented a newfound maturity for Brandy in 2004, it also experimented with the genre through its production: two things that Rihanna consciously explored on Good Girl Gone Bad.
After a stretch of angsty, techno-pop-fuelled bops including "Breakin' Dishes" (in which the singer vows to "fight a man tonight") and "Shut Up And Drive," Rihanna delivers her purest R&B moments. Promoted as the album's third single, "Hate That I Love You" featured Ne-Yo, who co-penned the song, as well as the slow burner "Question Existing" and the closing title cut on the original 12-track release. "Hate That I Love You" reached No.7 on the Billboard Hot 100, becoming one of 2007's most memorable love duets.
Sonic evolution
The next track, "Say It," samples the 90s dancehall cruiser "Flex," by Mad Cobra, and finds Rihanna coyly requesting that her lover "tell me what it is you like." It's followed by a sequence of Timbaland-produced tracks. Along with Tricky Stewart, Sean Garrett, and The-Dream, Timbaland played an integral role in Rihanna's sonic evolution from singles artist to fully-formed pop star.
"Sell Me Candy" found Rihanna refashioning herself as a majorette leading the band for her own pep rally. The hypnotic production brings in both Caribbean and Indian influences which can also be heard on "Lemme Get That," a swaggering, rhythmic chant on which Rihanna further slips into her man-eater persona.
Jay Z wasn't the only A-list collaborator on Good Girl Gone Bad. Rihanna's outsized charisma also impressed Justin Timberlake, another frequent Timbaland partner, and the two teamed up on the ballad single "Rehab." Couched in an album full of club bangers, "Rehab," proved that Rihanna had moved beyond earnest love songs and into sensual R&B territory, something she'd later perfect on "Love The Way You Lie."
Rihanna - Rehab (Official Music Video) ft. Justin Timberlake
Locked and re-loaded
Rihanna's creative risk-taking paid off, earning her seven Grammy Award nominations, a No.2 album, and six-times-platinum certification. Due to the overwhelming critical and commercial success of Good Girl Gone Bad, the album was reissued as Good Girl Gone Bad: Reloaded the following year, with three new songs, including the No.1 hits "Disturbia," "Take A Bow" and the rock-fuelled "If I Never See Your Face Again," her collaboration with Maroon 5.
Good Girl Gone Bad not only laid the foundation for Rihanna to become one of the best-selling artists of the decade, it proved that she was more than just another pop star with singles success. The first major step in establishing her as a singular artist and icon in the making, it set the scene for Rihanna's further evolution on 2009's Rated R.