Ne-Yo
The Grammy-winning R&B singer-songwriter from Camden, Arkansas has notched multiple chart-topping hits and has achieved international success.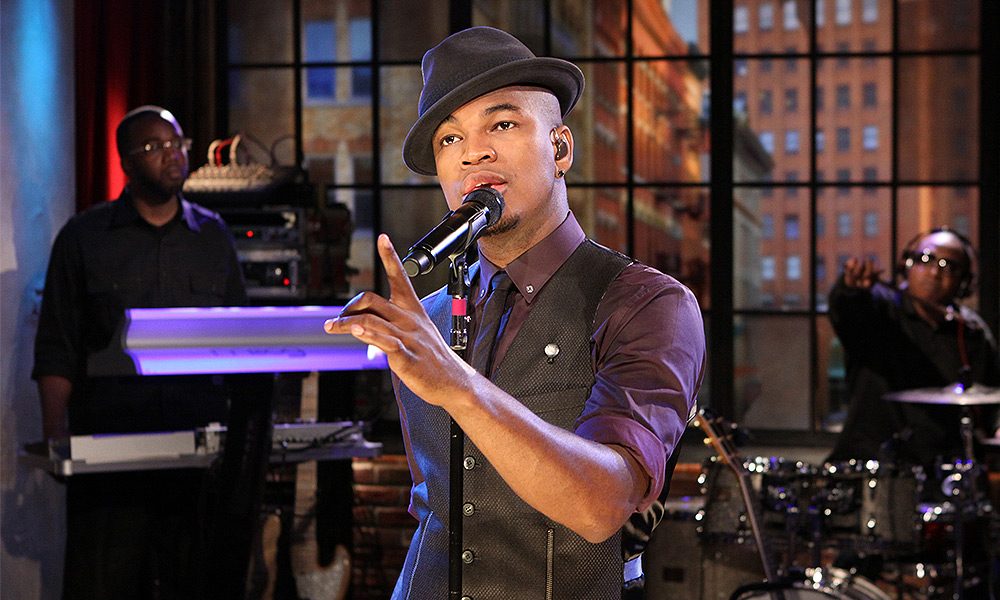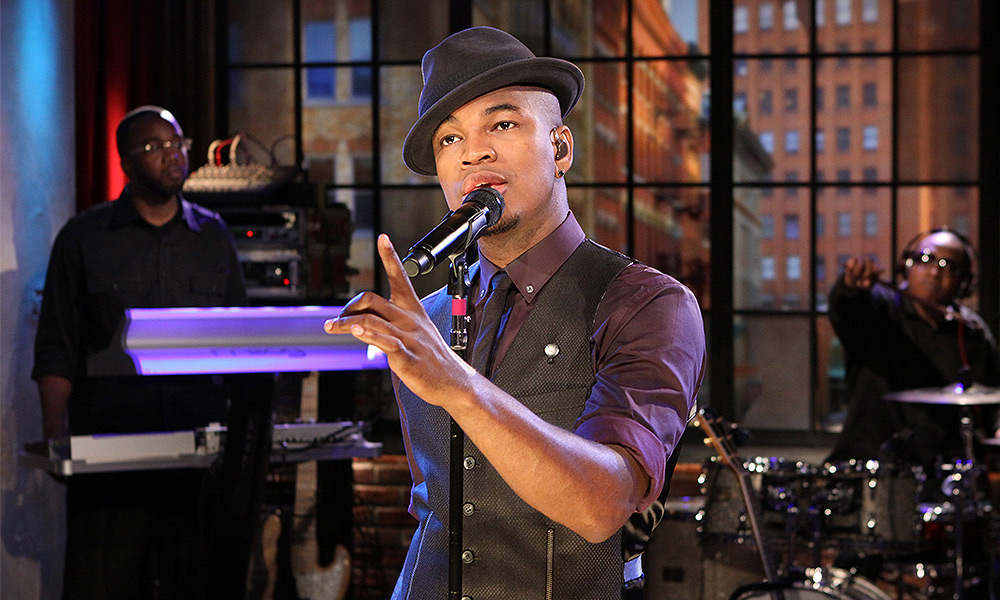 6.1 million Twitter followers can't be wrong. Ne-Yo is one of the prime American R&B singer/songwriter/producer/dancer/actor and all-round successful characters in the business. He's been a name to drop ever since he co-wrote the 2004 hit "Let Me Love You" for Mario. That track spent nine consecutive weeks atop the Billboard Hot 100 and peaked at #2 in the UK. A fresh out the box ballad some compared to Michael Jackson, that song alerted the folks at Def Jam and Ne-You stated to zoom.
His discography to date has been immaculate. The debut In My Own Words was top-dog on the main and hip-hop/R&B US charts. The second disc Because Of You won the 2008 Grammy Award for Best Contemporary R&B Album (and went straight to #1). Year of the Gentleman had international success and double Platinum sakes in the UK, and reawakened interest in the Rat Pack, thanks to Ne-Yo citing Frank Sinatra and Sammy Davis Jr. as suave influences. So you get the picture. The most current album Non-Fiction made him only the second male R&B artist since Chris Brown to have six consecutive top ten entries. This guy is huge.
Sonically speaking he's bang on the money. He's a regular collaborator with the Norwegian production team Stargate. He's penned number one hits for Rihanna and Beyoncé Nowles, duetted with Mariah Carey and would have worked with will.i.am on a new Michael Jackson project if circumstances hadn't intervened. Just to keep himself honest he runs Carrington House recording studios in Atlanta, Georgia and started his own label Compound. Doesn't look like he ever takes a rest but we'll have a look at how he got here and see whether we can catch him up.
Born in Arkansas in October 1979 and then raised in Las Vegas, Nevada, Shaffer Chimere Smith is of African-American and Chinese descent. Evidently a guy with an eye for a handle he called himself GoGo when in the local R&B band Envy but picked up on the Ne-Yo moniker thanks to producer Big D Evans, who compared the young man to Neo in The Matrix – a savvy reference point for someone whose ambition is matched to uncanny powers and self-belief. After some unlikely setbacks, Ne-Yo came into the orbit of Marques Houston (aka "Batman")  who was impressed enough to include a song called "That Girl"  on MH in the US, though it had already been demoed by Shaffer for an unreleased album. Between 2000 and 2003 Ne-Yo worked on his craft as a writer and producer and made his impact when Mario cut "Let Me Love You." Def Jam label head L.A. Reid signed him on the spot after he gave executives a run-through of his projected set.  In My Own Words duly arrived in 2006, bolstered by the massive worldwide hit "So Sick" and the strong follow-ups, "When You're Mad" and "Sexy Love" which did so well on downloads they were given a physical release. Ne-Yo's appealing blend of pop styles, electro R&B and hip hop soul, allied to his charisma and immaculate look, made his name of the household variety but he also found credibility with the dance crowd and the remixed "Get Down Like That" (featuring uber-rapper Ghostface Killah of Wu-Tung Clan fame) gave notice of an impressive arrival. Older soul fans were delighted to hear the sample from the O'Jays, "I Swear I Love No One But You". Hey everybody was happy…
New discoverers should look out for the release with bonus tracks including a version of the Gamble and Huff cut "Girlfriend".
2007's Because Of You showed Ne-Yo covering the bases again and moving from hip hop to old school soul. Jay-Z featured on "Crazy", Jennifer Hudson adorns "Leaving Tonight" and the whole disc oozes class and Jackson-like melodic chutzpah. The title track is a case in point here because Nazareth (widget) Jackson features on one of the remixes while Kanye West gets to grips with the official club release, a lovely hand clap, harpsichord and disco groove number that raced up all the relevant charts and was a large factor in the resultant Grammy. A fabulous year for Ne-Yo ended with him performing alongside the Goo Goo Dolls at Senator Barack Obama's fundraiser in Los Angeles. He came on stage in a black suit, fedora and a diamond earring that sparkled above his jaw as he sang beneath an Obama '08 banner lit with red and blue stage lights. "This is for Barack," he said, "our next president."
Ne-Yo celebrated his 29th birthday with the swaggeringly charming Year Of The Gentleman, pretty much a summation of his outlook and style. A superb concept album that takes a look at life from both sides of the sexual divide Year Of The Gentleman is a great place to discover this artist and his singular aesthetic. It is stuffed with treasures like the grooved up "Miss Independent" (a US #1 and double Grammy winner) and "Single", a cut that will also appear on New Kids on the Block's disc, The Block. This time the vocals are all from our hero though he's enlisted some crack writers – Rodney Jerkins, Jamal Jones, Chuck Harmony – to help explore the terrain between boudoir and brain.  This is a sharp and cultured album that runs rings around lazier R&B artists. Swarming with different noises and mid-tempo magic it allows the star space to show off his increasingly assured sweet falsetto.
Confirming his position as the "It" guy in keen pop-dance circa 2010 the single "Beautiful Monster" will become his first UK #1. Grinding up electronica, swooping vocals and slinky house beats this track sets the scene for another gem and no sign of any burn-out: real progressive R&B. On Libra Scale (Ne-Yo is indeed a Libran) the artist sets out to deal with Michael Jackson's legacy and solder that to his own interest in sci-fi and Japanese animation. Lush strings and a crisp backing choir add to the fun on this conceptual slice of agreeable whimsy. Standouts are everywhere but "Champagne Life" and "Makin' a Movie" set up the backstory.
Obviously, Ne-Yo and his Stargate technical crew are having a ball here and it's well worth checking out the Deluxe edition bonus DVD for evidence of the party vibe. To cement the Jackson connection he will move to Motown: not just move but also set up camp as senior vice-president for A&R. Good work fella. Given that he's part of the furniture he might have taken his foot off the gas but on R.E.D. (2012) he changes the rules again with the Sia composed chorus for "Let Me Love You (Until You Learn to Love Yourself)" and another dozen shiny soul pop gem. There's even one country flavoured piece, "She Is" that features Tim McGraw. If that made folks sit up and take notice then so did the deeper "Should Be You" (featuring Fabolous and Diddy) that sneaks onto the Deluxe edition. We're digging out "My Other Gun" which jams round elements of Mountain's "Long Red", one of the most sampled tracks in history on account of the spectacular drum break.
So to the here and now: 2015 and Non-Fiction with the incredibly catchy "Money Can't Buy" rocked up by Jeezy – love the nods at William DeVaughn's "Be Thankful for What You Got" – and the club smash "She Knows" setting up the public for the album and the punchy "Time of Our Lives" (with Pitbull). Something of a break from his own tradition too since the Stargate producers are less in evidence. No matter. When they crop up on "Coming With You" Non-Fiction soars.
David Guetta and David Banner are in the booth on what is one of Ye-No's longest and most complex recordings. The poignant "Fade Into the Background" has a deep mellow sadness and the classic R&B atmosphere on "She Said I'm Hood Tho" (featuring South African actress/singer Candice) cranks up the sharp wit quotient as well as referencing The Montclairs Northern Soul bomb "Do I Stand a Chance".
There are always surprises on Ne-Yo discs. Just when you think he's relaxing into a failsafe format he switches tack and throws out the manual. His crossover appeal (he's played a hitman in CSI:NY and guest-hosted Never Mind the Buzzcocks) is testament to a rare ability to make a connection with the paying public. Take a bow, Shaffer Chimere Smith.
Words: Max Bell