Classic Albums By Young Musicians: 25 Age-Defying Greats
Some artists toil their whole careers to make a classic album, while others hit it straight out of the gate, here are some young musicians who got it right.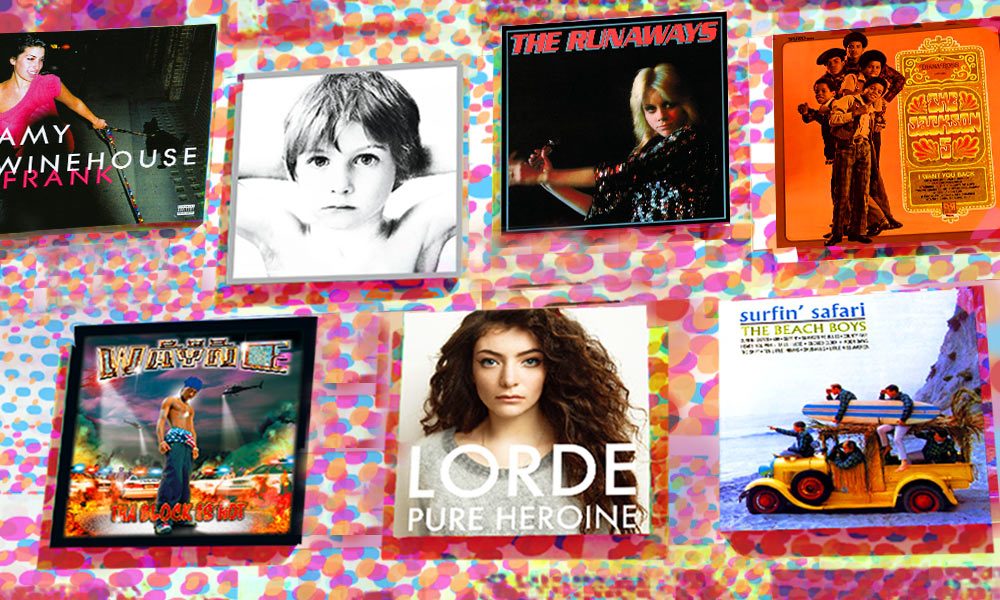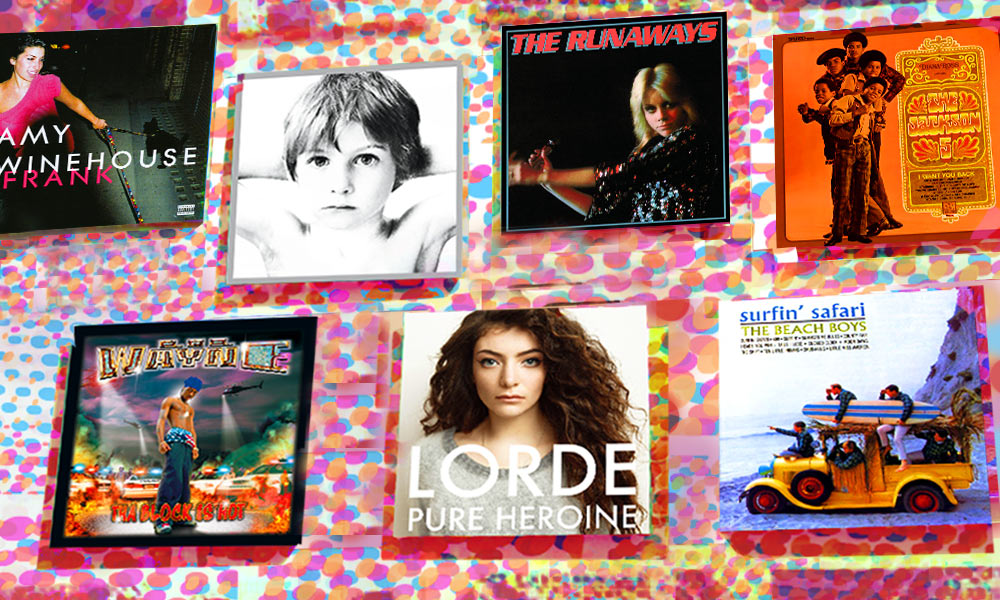 The Beatles were all in their 20s when they recorded their game-changing run of albums. Some artists toil their whole careers to create a classic, while others hit it straight out of the gate. Here are 25 young musicians who've created timeless work that still stands today.
Stevie Wonder: Recorded Live: The 12 Year Old Genius (1963)
Nothing but truth in advertising here: 12-year-old Stevie Wonder's first live album was recorded at the Regal Theater in Chicago during a Motortown Revue performance in 1962 and featured an improvised version of his hit "Fingertips." Wonder was already electrifying crowds and played a 10-minute version of the track, leading to Motown splitting the live version into "Fingertips Part 1" and "Part 2" on the album. By the time he released his truly first classic song, "Uptight," he was merely a 15-year-old genius.
Key track: "Fingertips Parts 1 And 2"
Fingertips Pts. 1 & 2 (Live At The Regal Theater, Chicago/1962)
U2: Boy (1980)
This is perhaps the one mainstream classic album that was recorded by an entirely teenaged band – though both Bono and bassist Adam Clayton had crossed the line by the time of its release. When it wasn't the explicit subject matter, the band's youth was a subtext on all these songs, and Boy captured U2's nascent stage before they became one of the biggest rock bands in the world.
Key track: "I Will Follow"
I Will Follow (Remastered 2008)
Jackson 5: Diana Ross Presents The Jackson 5 (1969)
Forget for a moment about anything he did later: with "I Want You Back" 12-year-old Michael Jackson was the youngest person ever to sing lead on a stone-cold soul classic. Jackson 5's debut album marked a new era in crossover pop and soul, and introduced the world to some of the most talented young musicians to date. Not bad for a bunch of kids; Jackie was the eldest at 19.
Key track: "I Want You Back"
The Jam: In the City (1977)
Paul Weller had In The City and its follow-up, This Is the Modern World, under his belt before leaving his teens; his Jam bandmates were both three years older. He built the songs on the trials and triumphs of his age, just as he's done with every stage of his life since then.
Key track: "In The City"
Bee Gees: The Bee Gees Sing And Play 14 Barry Gibb Songs
The Brothers Gibb were ridiculously young when they first scored in Australia. On their debut single, "The Battle Of The Blue And The Grey," their voices hadn't even changed yet. The songs on this early album (later shuffled onto various reissues) are charming in their naivete, including the classic song "I Was A Lover, A Leader Of Men." However, the real hits poured out after Barry turned 20 and the family band really got started.
Key track: "I Was A Lover, A Leader Of Men"
I Was a Lover, a Leader of Men
LL Cool J: Radio (1985)
You can't say that LL Cool J didn't live to the fullest during his late teens. He was still fresh-faced and exuberant on Radio (arguably the first hip-hop landmark by a 17-year-old), then gradually toughened up as he fired back at disses. By the time he fully struck back on Mama Said Knock You Out, he was a wise 22 and one of the most promising young musicians in hip-hop.
Key track: "Rock The Bells"
Genesis: Trespass (1970)
Everyone in Genesis was fresh out of Charterhouse School when they began work on their first classic album (which predated the arrival of Steve Hackett and the even younger Phil Collins). Notable here is the premature world-weariness that affects many of the songs, particularly on "Visions Of Angels," which, as its main writer Anthony Phillips later admitted, was a coded response to Peter Gabriel stealing his girlfriend.
Key track: "Visions Of Angels"
Arctic Monkeys: Whatever People Say I Am, That's What I'm Not (2006)
It's easy to forget how impossibly young this band were at the time of their debut – not least because Alex Turner was a writer well beyond his years. Even at age 19, he convincingly channeled the punk poet John Cooper Clarke.
Key track: "I Bet You Look Good On The Dancefloor"
Arctic Monkeys - I Bet You Look Good On The Dancefloor (Official Video)
The Cowsills: We Can Fly (1967)
The siblings' second album was an overlooked classic of sunshine pop, with harmonies to die for and a strong melancholy undertone (see the Bee Gees homage "In Need Of A Friend"). It's true that a couple of brothers were leaving their teens by the time of its release, but the addition of eight-year-old Susan lowered the median age.
Key track: "In Need Of A Friend"
The Undertones: The Undertones (1979)
This Derry quintet were a young band even by UK punk standards, and they reveled in their youth. When they sang about "gettin' teenage kicks right through the night," they spoke from experience. On "Teenage Kicks" and "Get Over You" they managed to turn two-minute punk songs about teenage lust into enduring classics.
Key track: "Teenage Kicks"
The Undertones - Teenage Kicks (Official Video)
Ritchie Valens: Ritchie Valens (1959)
Valens was one of the youngest artists ever to make a classic rock'n'roll record – three of them, in fact, since he cut "Donna," "La Bamba" and "Come On, Let's Go" by the age of 17. By comparison, Buddy Holly was an old geezer at 19 when he began releasing hits. Sadly, Valens was tragically killed in a plane crash before he released a proper album, but his posthumous debut (with all three singles) holds together just fine.
Key track: "La Bamba"
La Bamba (Recorded at Gold Star)
Amy Winehouse: Frank (2003)
Amy Winehouse is enough of an icon by now that it's easy to forget how short her life was; all of her debut album, Frank, was recorded before she turned 20. She already had a voice for the ages, however, along with a youthful bravado that was cut short too soon.
Key track: "Brother"
The Runaways: The Runaways (1976)
As conceived by the notorious Kim Fowley, The Runaways were expected to make noise and raise eyebrows. They probably weren't expected to deliver an enduring rock'n'roll classic on their very first try – as they did when singer Cherie Currie (16) and guitarist/writer Joan Jett (17) opened their debut album with "Cherry Bomb."
Key track: "Cherry Bomb"
The Runaways - Cherry Bomb
Trombone Shorty: Trombone Shorty's Swingin' Gate (2002)
When he made his debut as a bandleader, Trombone Shorty was still a good decade away from becoming the crown prince of New Orleans music. But he was already known as a prodigy, making his debut at 16 with this impeccably hip, mostly-instrumental album that touches on jazz, funk, R&B, and zydeco. His career would begin in earnest when he released the genre-blasting Backatown at the ripe old age of 24.
Key track: "Ooh Poo Pah Doo"
Laura Nyro: More Than A New Discovery (1967)
Released when she was 19, Nyro's first album was her most commercial, including four songs – "Wedding Bell Blues," "Blowin' Away," "And When I Die" and "Stoney End" – that became major hits for other artists. It freed her up for the more idiosyncratic brilliance that came afterward. The album was later reissued by Colombia with a new title, The First Songs, and new cover art featuring a rose illustration in 1973.
Key track: "Blowin' Away"
Bright Eyes: A Collection Of Songs Written and Recorded 1995-1997 (1998)
Conor Oberst was born in 1980, so be amazed that he was setting a future direction for indie-rock when he should have been doing his homework. On his debut record, he proved himself a singular talent and a singer-songwriter the likes of which only comes along once in a generation.
Key track: "Falling Out Of Love At This Volume"
Kate Bush: The Kick Inside (1978)
This debut was released a few months shy of her 20th birthday, but Kate Bush was only 16 when she began making demos, with David Gilmour producing. A couple of those early songs made The Kick Inside, and one even turned into a UK No.1 single: "Wuthering Heights."
Key track: "Wuthering Heights"
Kate Bush - Wuthering Heights - Official Music Video - Version 1
The Beach Boys: Surfin' Safari (1962)
Brian Wilson turned 20 just before the group's first album, Surfin' Safari, was released, but most of the other Beach Boys were still high-school age (Carl Wilson, the baby of the band, was only 16 at the time), and their effect on American pop was already evident. Even their first single, "Surfin'," famously scored Wilson an F in music class.
Key track: "Surfin' Safari"
Free: Fire And Water (1970)
Free were remarkably young as legendary hard-rock bands go; all four members were teens on their 1969 debut. When they released their third album, Fire And Water, which included the classic "All Right Now," bassist Andy Fraser was 18. He co-wrote that song along with singer Paul Rodgers, who'd just turned 20.
Key track: "All Right Now"
Fairport Convention: What We Did On Our Holidays (1969)
The youngsters in Fairport Convention were singers and guitarists Richard Thompson and Simon Nicol, aged 19 and 18, respectively. Which means that Thompson was just a teenager when he wrote Fairport's existential anthem "Meet On The Ledge," off their third album What We Did On Our Holidays. It would be a career-defining song if he hadn't accomplished so much since then.
Key track: "What We Did On Our Holidays"
Tony Williams: Life Time (1964)
The legendary drummer was only 17 when he and Herbie Hancock (then 21) joined Miles Davis' second landmark quintet. Tony Williams recorded his first album as a leader two years later, with Hancock and Ron Carter, setting the stage for the innovative jazz fusion that followed.
Key track: "Two Pieces Of One: Red"
Two Pieces Of One: Red (Remastered 1999/Rudy Van Gelder Edition)
Lil Wayne: Tha Block Is Hot (1999)
Lil Wayne was already a rapper of note before even entering his teens, and his youth didn't make his rhymes any less hard-hitting. By the time of this platinum debut he was a grizzled veteran at 19, having already scored big with his former group, Hot Boys.
Key track: "Tha Block Is Hot"
Traffic: Mr. Fantasy (1967)
Steve Winwood was 18 (and four to five years younger than his bandmates) when he began work on Mr. Fantasy, whose almost-title track is still played by your local cover band (and sometimes by Steve Winwood himself). Of course, Winwood was already something of a veteran by then, having come into the Spencer Davis Group at 14.
Key track: "Dear Mr. Fantasy"
Dear Mr. Fantasy (Mono Version)
Lorde: Pure Heroine (2013)
Signed at age 13, Lorde shook the world with her breakout hit, "Royals," at 17, and became an international superstar at 18, off the back of her debut album, Pure Heroine. With her 2017 follow-up, Melodrama, she proved she was capable of even more ambitious work, and is clearly set to deliver more first-class music as she approaches her mid-20s.
Key track: "Royals"
Spontaneous Combustion: Spontaneous Combustion (1972)
One of the great unknown prog-rock albums, this 1972 gem was made by the trio of guitarist Gary Margetts, drummer Tony Brock (later with The Babys and Rod Stewart), and bassist Tris Margetts – 18, 18, and 16 years old, respectively – and given shimmering production by Greg Lake, a Dorset neighbor who took the lads under his wing. Their sound anticipates Rush, with plenty of layered melodies and stacked guitars, while the vocals are positively Beatlesque. Seek out CD reissue that includes their second album, Triad, also terrific and teen-made, but lacking Lake.
Key track: "Leaving"
Spontaneous Combustion - Leaving (1972) UK Progressive Psychedelic. Produced by Greg Lake.