The Best Indie Record Labels Of All Time: 20 Imprints That Changed The World
The best indie record labels of all time have helped push the boundaries, drawing the mainstream into their world – and changing the face of music in the process.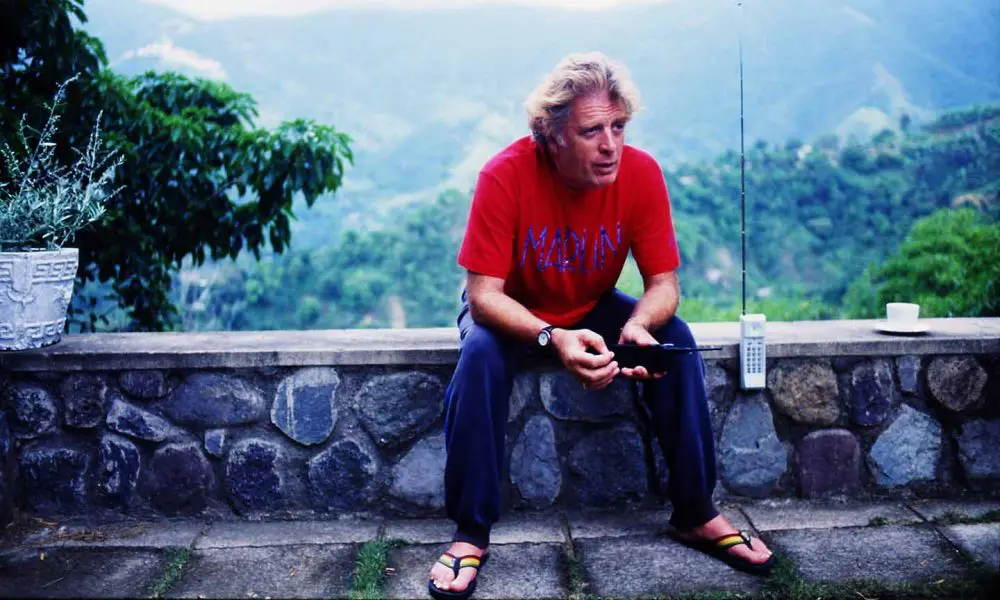 These days, "indie" is a much-abused term, still called upon to describe contemporary guitar-based pop music, but often with negative connotations. Originally, however, "indie" was a significantly more potent abbreviation: a diminutive of "independent," referring to the myriad self-financed, yet influential record labels founded by maverick music fans who often discovered future superstars ahead of the major record companies. In this article, uDiscover Music affords this beleaguered term some overdue respect as we investigate the best indie record labels of all time.
Island
Such is the strength of Island's colossal catalog (U2, Roxy Music, and Bob Marley And The Wailers are merely the tip of the iceberg) that the imprint's humble origins as a strictly independent ska and reggae label established in Jamaica, in 1959, by Chris Blackwell, Graeme Goodall, and Leslie Kong are frequently overlooked.
Trojan
This hugely influential London-based imprint was established in 1968 and took its name from reggae legend Duke Reid's sound system (which was itself named after the brand of seven-tonne trucks needed to transport his speakers). Still going strong after 50 years, Trojan is the proud purveyor of some of the best dub, rocksteady, and ska sounds of all time.
Rudeboy: The Story Of Trojan Records
Harvest
Harvest was created by EMI in 1969 to help promote prog-rock acts, but it has always operated with a healthy degree of autonomy. An imprint that remains active to this day, it has released titles as diverse as Pink Floyd's Ummagumma, Wire's Pink Flag, and The Libertines' Anthems For Doomed Youth.
Ohr
This trailblazing German electronic and experimental music label was established by Rolf-Ulrich Kaiser and Hansa Records founder Peter Meisel. Active from 1970-1974, Ohr (which translates as "ear") released seminal experimental German music by Ash Ra Tempel and Popol Vuh, along with all of Tangerine Dream's pre-Virgin albums, including the remarkable Zeit.
Stiff
Stiff established itself as one of the best indie record labels of the punk era when it released the UK's very first punk single, The Damned's "New Rose," late in 1976; the label frequently devised all manner of publicity stunts (everything from multi-artist tours to badges with slogans such as "If It Ain't Stiff It Ain't Worth A F__k") to promote their artists. Stiff later released records by stellar artists including Elvis Costello, Ian Dury, Madness, and The Pogues.
Rough Trade
Rough Trade grew out of a London record shop of the same name owned by Geoff Travis in 1978. Its numerous accolades include releasing the first indie record to sell more than 100,000 copies in the UK (Stiff Little Fingers' debut LP, Inflammable Material) and signing The Smiths and The Strokes.
Factory
This Iconic Manchester-based imprint was co-founded by Granada TV presenter Tony Wilson, in 1978. Factory bequeathed us Joy Division, New Order, Happy Mondays, James, and legendary super-club The Haçienda, but eventually fell foul of its own handshake deals and poor accounting, and went bankrupt in 1993.
Mute
A still-influential imprint, Mute originally found its place as one of the best indie record labels at the forefront of the early 80s synth-pop boom. Founded by Daniel Miller (who, as The Normal, wrote and recorded the original "Warm Leatherette," later recorded by Grace Jones), the imprint has been the long-term home of artists such as Depeche Mode, Erasure, Goldfrapp and Nick Cave And The Bad Seeds. It became a subsidiary of EMI in 2002, but has returned to the indie world, recently releasing New Order's Complete Music.
Dischord
Inspired by UK anarcho-punk legends Crass' self-sufficient DIY stance, Ian MacKaye and Jeff Nelson established Dischord in Washington, DC, in 1980. Synonymous with the DC hardcore scene, the label has released epochal records by bands including Fugazi, Minor Threat, and Rites Of Spring, and remains fiercely independent.
Flying Nun
Founded in Christchurch, New Zealand, by record-store manager Roger Shepherd, the resilient Flying Nun imprint came to prominence through promoting diverse and still-resonant Kiwi guitar-pop acts during the 80s, among them The Chills, The Clean, and Jean-Paul Sartre Experience.
Touch & Go
A Chicago-based bastion for noise rock and post-rock, Touch & Go worked extensively during the 80s and 90s with Steve Albini (Big Black, Shellac, and Slint, whom he produced), in addition to soon-to-be-major-label-acts The Jesus Lizard and Urge Overkill. Post-Y2K, Touch & Go also helped break influential NYC acts Yeah Yeah Yeahs (they released the group's Machine EP in 2002) and TV On The Radio.
Creation
Creation arguably sits at the top of the heap of the UK's best indie record labels. Always hip, Alan McGee's imprint first surfed the zeitgeist in the late 80s with The House Of Love and My Bloody Valentine, but, during their 90s heyday, Creation's colossal roster (which included Oasis, Primal Scream, and Super Furry Animals) meant they could call the shots in the mainstream.
Warp
First founded in the back room of a Sheffield record shop, with a government grant, in 1989, Warp quickly took its place among the best indie record labels at the forefront of the experimental electronic music scene during the 90s and early 00s, releasing acclaimed titles such as Aphex Twin's Selected Ambient Works Volume II, Boards Of Canada's Music Has The Rights To Children and techno pioneers LFO's Frequencies.
Kill Rock Stars
This anti-establishment name seems ideal for an Oregon-based underground label whose initial focus during the 90s included Pacific North West riot grrl outfits Bikini Kill and Heavens To Betsy. However, KRS have since achieved widespread acclaim and gone on to release titles by indie leviathans The Decemberists and Sleater-Kinney.
Elliott Smith "Miss Misery"
Sub Pop
Morphing from fanzine to fledgling record label in 1986, Seattle's Sub Pop released landmark early titles from Nirvana (Bleach), Soundgarden (the Screaming Life and Fopp EPs), and Mudhoney, and will always be celebrated for its significant contribution in delivering grunge to the masses.
Domino
Since its inception, in 1993, the London-based Domino imprint has sponsored heavy-hitting releases from both sides of the Atlantic. Laurence Bell's label's credits include albums by US cult heroes Pavement and Sebadoh, but his imprint became an especially hot property during the mid-00s when they released Franz Ferdinand's eponymous debut and Arctic Monkeys' multi-platinum Whatever People Say I Am, That's What I'm Not.
Thrill Jockey
The brainchild of ex-Atlantic Records A&R Bettina Richards, Thrill Jockey began life in New York in 1992, but took off in Chicago, where it became home to many of the Windy City's most intriguing alternative rock acts. The imprint has released acclaimed US alt.pop and post-rock outfits such as Tortoise, The Sea And Cake, Eleventh Dream Day and The Fiery Furnaces.
Fierce Panda
Fierce Panda was founded by NME journalist Simon Williams simply to release a four-track 7" EP compilation entitled Shagging In The Streets, in 1994. That title sold its 1,000-only pressing in a day and, through releasing early singles by big names such as Coldplay, Supergrass, and Placebo, Fierce Panda have remained off the endangered species list.
Glassnote
Daniel Glass began Glassnote Records in 2007 with the idea of starting a renaissance in independent labels. His imprint has some high-profile artists on its roster, including Phoenix and Mumford & Sons, each of whom won Grammy Awards within a few years of the label's founding. Most recently, Glassnote has released albums by Childish Gambino and Hamilton Leithauser + Rostam.
Childish Gambino - Redbone (Official Audio)
Captured Tracks
One of the best indie record labels to come out of NYC in recent years, this strictly old-school Brooklyn imprint was founded in 2008 by Mike Sniper. Specializing in limited-edition colored vinyl, it embraces both new artists and reissues of vintage titles such as Cleaners From Venus' 4LP box set Volume One. Captured Tracks are currently in the process of compiling a tenth-anniversary compilation and enjoy continued critical acclaim.