Best TWICE Songs: K-Pop Essentials
The K-pop girl group TWICE is one of the highest-selling groups in South Korea. These are just a few of their best songs.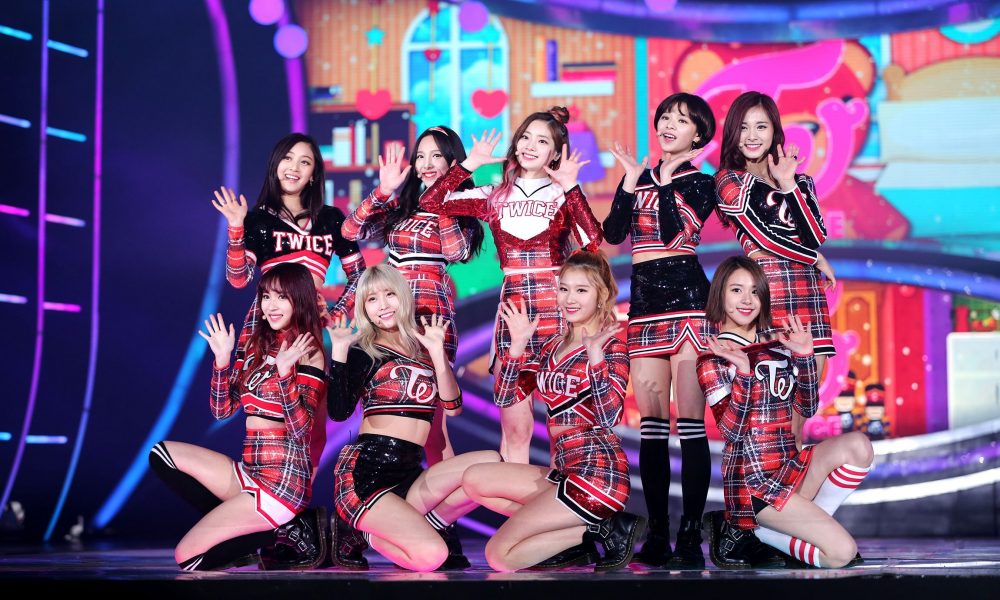 When it comes to South Korea's pop scene, there are few acts as big as TWICE. Since October 2015, the girl group has become definitive chart-toppers in both Korea and Japan. As of May 2020, they're the highest-selling K-pop girl group of all time. The list below is just a sampling of some of their best songs.
The nonet was brought together by JYP Entertainment, a company known for producing top-tier girl groups. After touring the world in 2019, TWICE signed with Republic Records in the United States, turning their eyes towards western music markets after winning over audiences throughout Asia.
Only a few short years into their career, TWICE has created a definitive sound they describe as "color pop." At its core, it's vivacious dance pop – as uplifting and inspiring as it is addicting and experimental.
Think we've missed one of the best TWICE songs? Let us know in the comments section, below.
Listen to the best TWICE songs on Apple Music and Spotify, and scroll down for our list.
Early Risers
TWICE's story began with the single 'Like Ooh-Ahh'. After showcasing their talents on the South Korean 2015 competition series Sixteen, through which they were formed, the members spent this debut song bouncing between music styles, with fluttering pipes and rockish instrumental builds pushing the song towards its revelatory chorus and clap-happy chant: "Don't think about it TWICE."
Within a few months of 'Like Ooh-Ahh''s release, TWICE was the undeniable must-listen-to K-pop girl group of the moment. When they returned with their second single 'Cheer Up' in April 2016, they showed they were anything but "shy shy shy" as they euphorically spent the song's length encouraging a lover. With retro-inspired synths, chripy beats, and a series of captivating hooks, the motivational track blew up. It ended up as one of the biggest songs in South Korea that year. With K-pop's already sizable audience throughout Asia (plus members hailing from Japan and Taiwan helping to boost TWICE's popularity in those markets), 'Cheer Up' propelled TWICE to household name status across much of the continent.
Conversations with Color Pop
Throughout 2017 and 2018, TWICE released over a dozen singles between the Korean and Japanese music markets, each one a verified hit. The group explored numerous musical styles and themes throughout, but a common theme emerged among the most memorable tunes: Direct communication. Whether it was 'TT''s crying emoji, or the directive from 'Likey' to Like a relationship as if it's a social media post, TWICE was putting their own Gen Z spin on the age-old bubblegum pop subject matter of questioning 'What Is Love?' and asking lovers to 'Signal' their romantic intentions. With each single accompanied by an imaginative music video and easy-to-learn dance moves, TWICE solidified their reign as one of this generation's most popular girl groups.
The Evolutionary Era
In 2019, TWICE reintroduced themselves to the world with a new sound, beginning with the dazzling, dramatic brand of electro-pop of 'Fancy'. With bold synths propelling the song's progression, the song kept TWICE's signature addictive style but moved it in a more mature direction. It's a sound that reflected the members' themselves: They were no longer teenagers looking to start their careers, they were iconic leaders of an industry.
The year 2019 proved to be their biggest yet. The group launched their first world tour and, near the end of the year, they released the Feel Special EP, whose title track drew on the TWICE members' experiences how and when they 'Feel Special'. Among the B-sides, the infectious 'Get Loud' is a gem, a marching band-meets-tropical house anthem of wholly confident and assured women.
The Duality Series
There's nothing more important in pop music than a good hook, and TWICE have regularly served up one after another. Some of the best have come on their series of double-titled singles. Since 'TT' in 2016, the group has asked someone to 'Knock Knock' on their door and requested a lover answer their confession with 'Yes or Yes'. They continued that trend in 2020, bringing EDM breakdowns and smooth R&B verses together to create a surefire summer hit in "More & More."
Format:
UK English