K-Pop: Everything You Need To Know About Music's Most Exciting Scene
Some of the most cutting-edge music can be found in K-pop. From original stars to today's biggest acts, here's everything you need to know.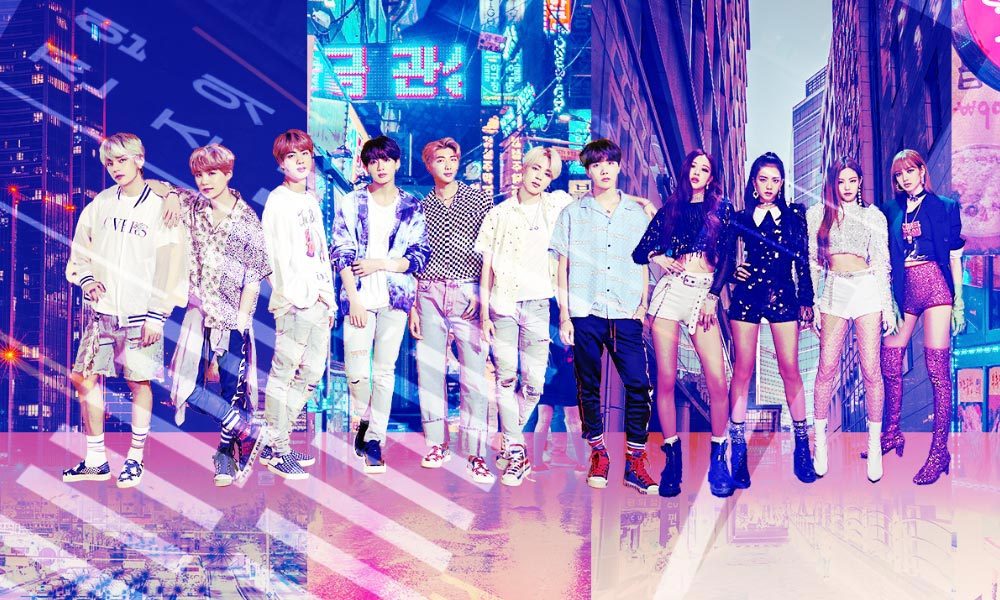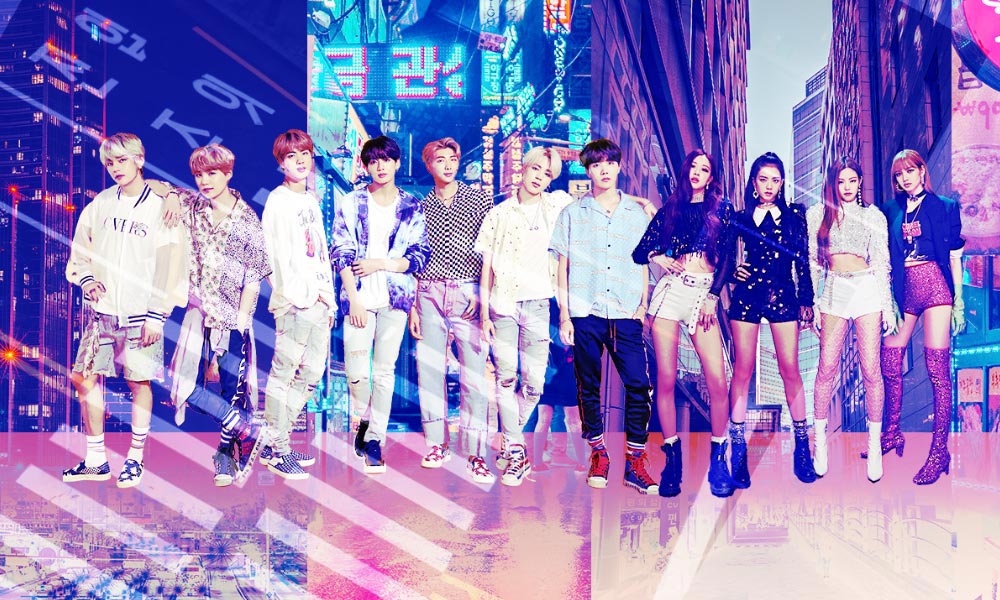 In the last few years, K-pop's popularity has moved well beyond its traditional Asian heartland to become a global phenomenon. Run by entertainment agency Big Hit, Seoul-based boy band BTS were the second best-selling artists of 2018, according to IFPI's global music chart; the seven-member collective topped both the US Billboard 200 and UK Official Charts with their albums Love Yourself: Tear and Love Yourself: Answer. They swiftly sold out their concerts at the Rose Bowl stadium in Pasadena, California, and Wembley Stadium in London as part of a record-breaking world tour, and 2019 saw them break even more records when their EP Map Of The Soul: Persona topped the US charts. The achievement tied the group with The Beatles for the most Billboard 200 No.1s in under a year.
Following close on BTS' heels are the hugely successful four-member girl group BLACKPINK, who, also in 2019, broke numerous streaming records and played Coachella. Then there's the supergroup SuperM, who became the first K-pop act to debut at the top of the US albums chart. Elsewhere, boy bands NCT 127 and Monsta X both played to packed crowds on western stadium tours and appeared on US chat shows like Jimmy Kimmel Live!, The Late Late Show With James Corden and Good Morning America. Collectively, K-pop's leading lights have achieved an astonishing level of success for a genre that's still sung predominantly in its native Korean language.
As with all well-established genres, there is plenty of talent beyond the main stars. Local favorites, cult concerns, reality-produced phenomenons, experimental cutting-edge collectives, and talented if – till now – relatively unknown bands round out a constantly evolving scene defined by its high-gloss music videos, meticulously choreographed dance moves, colorful fashions, variety-show comedic turns, and ebulliently catchy tunes. But with new groups debuting weekly, the sheer amount of music on offer can make discovery daunting to the newly-initiated.
Here, then, is everything you need to know about K-pop, music's most exciting scene.
The global phenomenons
Currently, the world's most successful boy band, BTS' popularity was no stroke of luck: their phenomenally loyal fans (known collectively as ARMY, for "Adorable Representative MC For Youth") have been blessed with a group that embodies charm, hard work, and charisma. Its seven members – RM, Jin, Suga, J-Hope, Jimin, V, and Jungkook – collectively deliver an ebullient, rap-inflected brand of pop music rich with messages of self-acceptance and tolerance. Their 2019, Kelsey-assisted hit 'Boy With Love' and 2018's smash hit single 'Fake Love' are both good places to start. Or try 2017's shimmering mid-tempo ballad 'Spring Day'.
BTS (방탄소년단) 'FAKE LOVE' Official MV
2019 was BLACKPINK's international breakout year. The four-member girl group reached No.24 in the US Billboard 200 with the Kill This Love EP, performed to packed-out stadiums across the world and were regular faces on US TV. The international make-up of the band – Jennie grew up in New Zealand, Rose was born in New Zealand but brought up in Australia, and Lisa was born and raised in her native Thailand – gives them the advantage of being able to communicate freely with fans (known as Blinks) across the world. BLACKPINK's name gives a clue to their musical style: try the sassy, hard-hitting club bangers 'Ddu-Du Ddu-Du' (which broke records to become K-pop's most streamed music video) and 'Kill This Love' for evidence of their dark, sassy side, or the bubblegum pop of 'As If It's Your Last' for evidence of their ebullient pink-leaning side.
BLACKPINK - '뚜두뚜두 (DDU-DU DDU-DU)' M/V
The home favourites
Despite K-pop's recent international success, it goes without saying that South Korea remains the genre's heartland, with local favourites typically coming from one of three agencies: YG Entertainment (whose roster includes BLACKPINK), JYP Entertainment and SM Entertainment. Under the latter's banner are EXO, a nine-member boy band of mixed South Korean and Chinese descent. Try the boogie-fied raunch of 2018's 'Tempo', the trap-influenced 'Monster' or 'Call Me Baby', which presents a Teddy Riley-produced update of New Jack Swing, for three great examples of their R&B-laced pop and hard-hitting dance moves.
JYP Entertainment currently has South Korea's most popular female collective (and, with them, the much-coveted title of "Nation's Girl Group") Twice as their hottest property. With three of its nine members being of Japanese descent, the neighboring country has also fallen hard for their charms. 'TT' and 'Likey' are both prime examples of the group's signature brand of cutesy pop and easy-to-emulate dance routines, while 'Feel Special' shows them taking a more mature direction.
You might also like: GOT7, Seventeen, TXT, Mamamoo, ITZY and G/IDLE.
The fearless experimenters
One of K-pop's greatest attractions is its willingness to push creative boundaries, and SM Entertainment has been behind some of the genre's most groundbreaking experiments. Formed in 2016, boy band NCT are a collective that boasts unlimited members from multiple nationalities. Split into ever-shifting sub-units (consisting of 21 members and four sub-units at the time of writing), the band's sound is often as out-there as its concept. NCT U's 'The 7th Sense', NCT 127's 'Cherry Bomb' and NCT Dream's 'Boom' show three sides of the group's cutting-edge fashions, choreography, and music.
Also under SM Entertainment, the five-member girl group Red Velvet is behind some of the most quirky, leftfield, and downright entertaining pop music of the last few years. Another group whose name reveals their musical style, their "Velvet" side is expressed in smooth R&B jams such as 'Bad Boy'; look to their "Red" side, and the likes of 'Russian Roulette' and 'Peek-A-Boo', for your fix of kooky experimental pop.
You might also like: SHINee, f(x)
Red Velvet 레드벨벳 '피카부 (Peek-A-Boo)' MV
The reality TV stars
South Korea has its own iterations of the likes of The X Factor and American Idol, with reality TV shows giving birth to a number of the country's most successful groups. Created through the survival program No.Mercy, seven-member boy band Monsta X, has been one of the genre's biggest recent international successes. Their signature hip-hop sound is augmented with healthy doses of EDM on 'Shoot Out' and 'All In', while 2019's French Montana-guesting 'Who Do You Love' goes straight for the heart of the dancefloor.
The hugely-popular Produce series, meanwhile, has birthed some of South Korea's biggest groups, among them the short-lived IOI and Wanna One (both were on fixed contracts). The 2018 season saw TV channel Mnet combine forces with the megalithic J-pop group AKB48 to provide the contestants, with the victors going on to became 12-strong girl group IZ*ONE. Their mix of Japanese and South Korean members led to huge popularity in both countries. Two immensely catchy South Korean singles, 'La Vie En Rose' and 'Violetta' demonstrate their graceful charm and sharp dance moves, while outstanding album track 'Highlight' re-frames the girls as deep house heroines.
You might also like: Wanna One, X1, IOI, Momoland
[KCON 2019 NY] IZ*ONE - HighlightㅣKCON 2019 NY × M COUNTDOWN
The cult collectives
Six-member ONEUS has made significant waves since its January 2019 debut. Straddling multiple musical styles and featuring playful nods to their heritage, their music videos have amassed impressive viewing figures considering the relatively minor status of their agency, RBW. Look to the strident electro and classic K-pop stylings of their debut, 'Valkyrie', the stunning gothic visuals and sweet guitar riffs of 'Twilight' or the hip-hop leanings and traditional South Korean embellishments of recent track 'LIT' for evidence of why they're one of the most exciting prospects in a talent-rich scene.
Masterminded by the agency Blockberry Creative, 12-member girl group LOONA, whose name translates as "Girl Of The Month", were slowly revealed over an 18-month period. Each member was introduced by a single album and music video before their much-anticipated debut in August 2018. That extended introduction period (a first for K-pop), alongside the complex mythology that continues to pepper the group's videos, has resulted in a small but rabid following of fans – known as Orbits – both inside and outside of South Korea. 2019's 'Butterfly', the group's debut single, 'Hi High', and 'Girl Front', by the pre-LOONA sub-unit Odd Eye Circle, reveal a versatile collective as at home performing hard-hitting dance moves and pushing musical boundaries as they are at channeling effervescent pop.
You might also like: ATEEZ, Pentagon, GWSN, fromis_9
[MV] ONEUS(원어스) _ LIT(가자)
The classics
While a huge part of K-pop's appeal lies in its sense of freshness and trend-setting production, there remains a veritable treasure trove of classics waiting to be discovered. Big Bang were the reigning kings of K-pop until their military enlistment began in 2017 (all male South Koreans between the ages of 18 and 28 are required to complete around two years of service). Created by YG Entertainment, their hip-hop-leaning mix of high-energy club bangers and R&B, exemplified by 'Bang Bang Bang', 'FXXK IT' and 'Bad Boy', come accompanied by some of the genre's most highly-stylized and jaw-droppingly brilliant videos. Though recently involved in serious controversy (they were reduced to a quartet following a string of allegations against member Seungri during the Burning Sun scandal), the group blazed a trail for K-pop's international popularity and they should be a force once more upon their much-anticipated return.
The original "Nation's Girl Group", Girls' Generation (or SNSD, as they are known in South Korea) have left an indelible mark on the K-pop scene. Founded by SM Entertainment, the nine-member group's squeaky-clean image and bright, bubbly, high-energy brand of pop – typified by such enduring classics as 'Gee', 'Genie' and 'I Got A Boy' – broke down the previously intractable Japanese market while providing a template for groups such as Twice to follow. Though rarely performing together nowadays, Girls' Generation retains a legion of fans, while lead vocalist Taeyeon continues to thrive as one of South Korea's most successful solo artists.
You might also like: TVXQ, Super Junior, Wonder Girls, 2NE1
Looking for more? Discover the 10 things you need to know about BLACKPINK.
Format:
UK English