BLACKPINK: 10 Things To Know About The World's Hottest Girl Group
Smashing records around the globe, BLACKPINK have quickly become the biggest girl group on the planet. Here are ten things you need to know about them.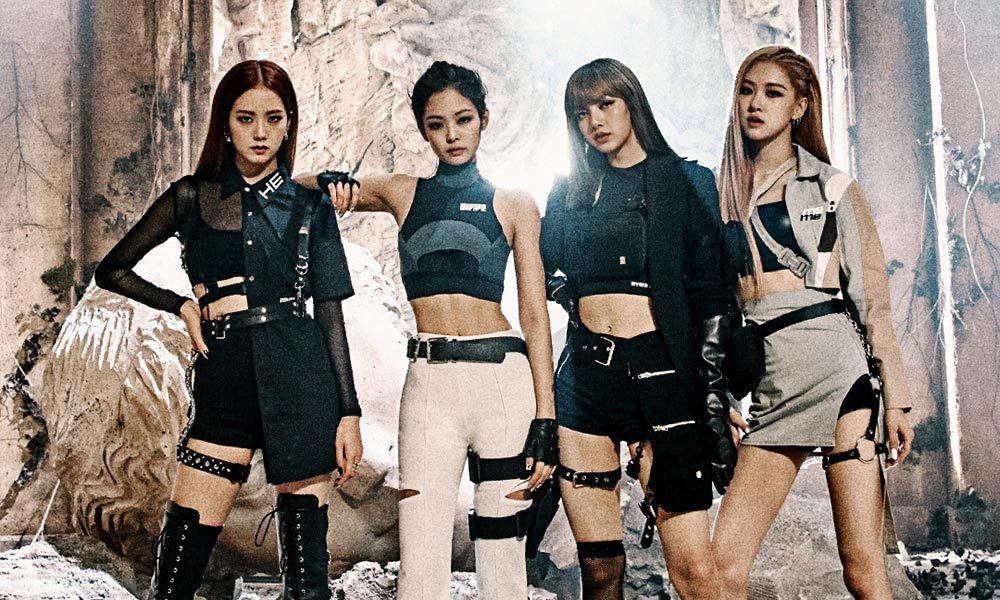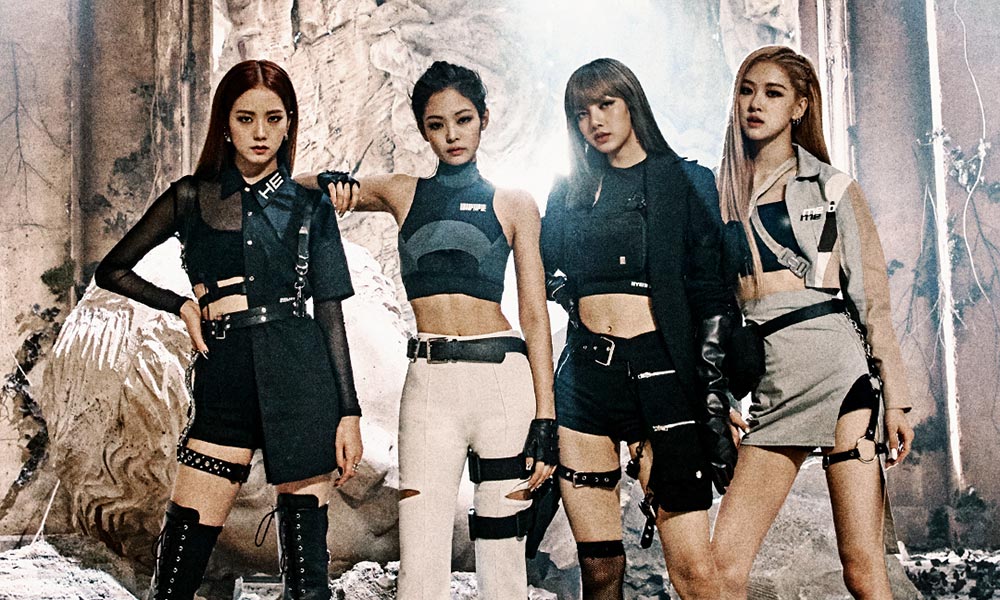 Since releasing their debut single, "Boombayah," in August 2016, South Korean girl group BLACKPINK have been nothing short of a phenomenon, smashing chart, and streaming records while gaining success way beyond K-Pop's traditional heartland. Ahead of the release of their new Kill This Love EP and history-making world tour, here are ten things you need to know about the world's hottest girl group.
Got any favorite facts you think we should know about BLACKPINK? Tell us in the comments section.
Listen to the best of BLACKPINK on Apple Music and Spotify, and scroll down to read the ten things you need to know about the group.
10 Things You Need To Know About BLACKPINK
1: They hold the record for most-viewed music video by a K-Pop band
Despite only being released in June 2018, the music video for BLACKPINK's single "Ddu-Du Ddu-Du" has already leapt ahead of their rivals' videos. Breaking records from the start (within 24 hours of its release, it became the most viewed video on YouTube), it has since rocketed to over 734 million views in nine months.
BLACKPINK - '뚜두뚜두 (DDU-DU DDU-DU)' M/V
2: They're the highest-charting South Korean girl group of all time
"Ddu-Du Ddu-Du" rewrote history when it debuted at No.55 on the Billboard Hot 100, also reaching No.39 on the streaming songs tally. The single was released as part of the Square Up EP – which itself broke records for a South Korean girl group by peaking at No.40 on the Billboard 200 albums chart.
3: They have more YouTube followers than anyone else
With over 20 million YouTube subscribers to date, it's safe to say that BLACKPINK have got the viewing platform nailed. Astonishingly, despite their huge popularity in their homeland, South Korea (with 162 million views over the last year) represents only their sixth most popular market, behind Indonesia (644 million views), Thailand (401 million), the Philippines (296 million), Vietnam (246 million) and the US (164 million), according to YouTube's music charts and insights tool.
4: They speak five different languages
While all the members of BLACKPINK are fluent in Korean and Japanese, their international backgrounds also give them the advantage of being able to communicate freely with fans across the world. Jennie grew up in New Zealand; Rosé was born in New Zealand but was brought up in Australia; and Lisa was born and raised in her native Thailand. Only Seoul-raised Jisoo is yet to fully master English, though she also speaks Chinese.
5: They're signed to YG Entertainment
Which agency you come from makes a huge difference in the South Korean pop industry. Known as one of the "big three" alongside SM Entertainment and JYP Entertainment, YG's past and present artists such as Big Bang, Psy and 2NE1 have always offset their pure pop leanings with a healthy dose of hard-edged hip-hop. BLACKPINK carry on that tradition in fine style with Jennie and Lisa's fierce raps counterbalancing Jisoo and Rosé's honeyed vocals.
6: BLACKPINK fans have their own name
Like most K-Pop acts, BLACKPINK's loyal fans have been given their own unique collective moniker. While followers of boy band BTS and girl group Twice have been labelled, respectively, as ARMY and Once, dedicated BP obsessives are known as Blinks.
7: They have their own television show
Want to get to know the girls better? They have their own reality TV series, BLACKPINK House. Over 12 episodes, you can follow them going about their daily life, doing everything from cleaning and the laundry to visiting Korean-style saunas and paragliding in Thailand. Originally shown on TV in Korea, it's now available on YouTube.
BLACKPINK - '블핑하우스 (BLACKPINK HOUSE)' EP.1-1
8: Quality is key
Having released only nine tracks up until now, BLACKPINK is something of an anomaly in the fast-paced, multi-release world of K-pop. But with each song fine-honed by YG's songwriting/production supremo Teddy Park, alongside various songwriters, there's a consistency to their output that's almost unparalleled in the genre. Simply put, BLACKPINK songs are all-killer, no-filler.
Of the songs released prior to the Kill This Love EP, their previous EP, Square Up, features the hard-hitting club banger "Ddu-Du Ddu-Du," the uplifting pop of "Forever Young," the groove-heavy "Really" and the sassy "See Ya Later." After that, be sure to check out the swaggering electro of their first two singles, "Whistle" and "Boombayah," the thumping house anthem "Playing With Fire" and the acoustic ballad "Stay," before acquainting yourself with the moombahton-laced bubblegum pop of standalone single "As If It's Your Last." The girls also featured on Dua Lupa's "Kiss And Make Up," which appeared on the deluxe edition of her debut album and peaked at No.93 in the Billboard charts.
BLACKPINK - '마지막처럼 (AS IF IT'S YOUR LAST)' M/V
9: They're going solo
With projects planned for each individual band member, there will be plenty more opportunities to appreciate each of the girls' unique strengths and flavors. Jennie was the first member to release a solo effort, putting out the trap-influenced electro banger "Solo" in November 2018. The single became the most viewed video by a female K-Pop solo artist in the first 24 hours of its release.
10: They're about to play live near you
BLACKPINK will kick off the US leg of their In Your Area world tour on April 12. Beginning with a headline-making appearance on both weekends at Coachella (making them the first K-Pop act to play the Californian festival), the group will play a series of arenas across the US and Canada before heading to Europe and Australia.
BLACKPINK's Kill This Love EP is out on 5 April. Listen to it here.
Looking for more? Dig deeper into the history of K-Pop.
Format:
UK English