K-Pop: The Best Pop Music You've Never Heard
uDiscover offers an introduction the best of K-pop: a furious mix of colourful videos, meticulously choreographed dance moves and ebulliently catchy tunes.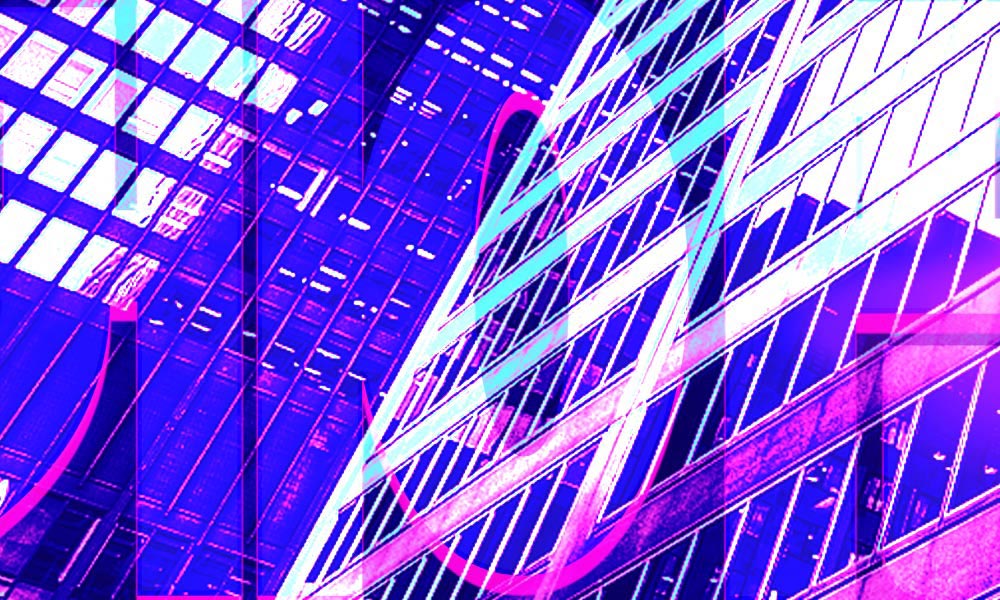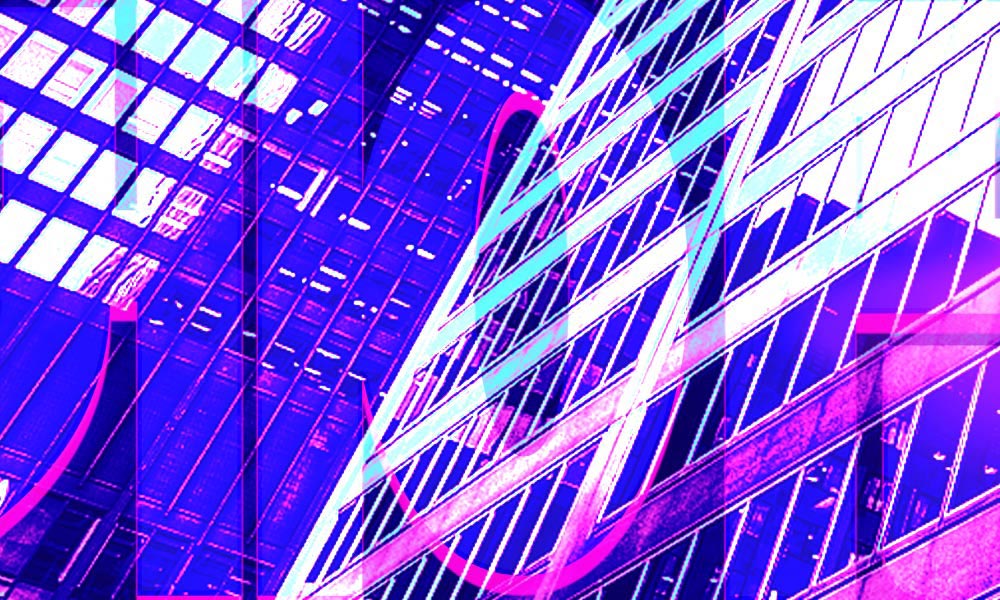 As recently as the 70s, South Korea was identified as one of the world's poorest countries, but it has of late transformed itself into an economic powerhouse. Though much of that success has been based on the export of electronic goods, K-pop, the musical genre renowned for its colourful videos, meticulously choreographed dance moves and ebulliently catchy tunes, has played a key role too. Dominating Asian music markets, it has invested the country with a patina of cool.
Despite a small but fanatical fanbase in the West, however, only Psy, whose video for comedic megahit 'Gangnam Style' became a worldwide phenomenon, could truly be said to have crossed over. As such, K-pop is a genre ripe for discovery. To help the uninitiated investigate further, below is an introduction to some of its key players and their greatest works, with a nod to Korea's erstwhile cultural competitor, Japan. Most tracks on the accompanying playlist also have promotional videos – a vitally important component of the modern K-/J-Pop package – available to view on YouTube.
Whereas western pop music often favours the individual artist, K-pop relies chiefly on the boy/girl group format; its videos are filled with young, lithe limbs performing perfectly syncopated, meticulously choreographed dance moves. If you think that sounds manufactured, you'd be right. The vast majority of acts are put together by conglomerates, with artists having gone through vigorous training from an early age.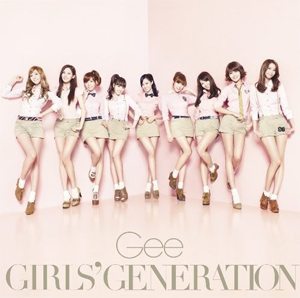 K-pop's most popular girl group, Girls' Generation, were created by SM Entertainment. They speak multiple languages, are all finely media trained and have also released some of the best pop music ever made, with a career full of transcendent singles such as 'Genie', 'I Got A Boy' and 'Flower Power'. Their magnum opus, however, remains 2009's 'Gee', a perfect example of the type of high-energy bubblegum pop that constitutes the genre's staple sound. Sugary and clinically produced it may be but, like all great pop music, it's also joyous and life-affirming. In fact, 'Gee' proved so irresistible that it provided the battering ram that broke down the door of the previously intractable Japanese market.
While K-pop is dominated by singles, another SM-affiliated girl group, f(x), have established themselves as masters of the long-player. Red Light and 4 Walls are both required listening, but their 2013 all-killer, no-filler album, Pink Tape, remains their high point. Lead single 'Rum Pum Pum Pum' skilfully blends a diverse range of influences, including Brazilian carnival polyrhythms, hip-hop and electro-pop.
EXO are a 12-piece boy band split into two sub-units, EXO-K and EXO-M, who perform the same songs in Korean and Mandarin, respectively. A great example of the Korean music industry's willingness to look beyond its own borders, US production genius Teddy Riley (Blackstreet, Usher) was brought in to work on the band's second album, Exodus. 'Call Me Baby', with its funky guitars and hip-hop beats augmented by a feel-good chorus, is a box-fresh update of Riley's classic late 80s/early 90s new jack swing sound.
It would be hard to compile a K-pop list without mentioning BIGBANG. Formed by YG Entertainment, Asia's biggest boy band also have the scene's most fanatical followers. Their videos are jaw-dropping, highly stylized Technicolor marvels, while their versatile music straddles R&B, Hi-NRG club bangers and sensitive ballads. 2012's 'Bad Boy' combines their honeyed vocal turns with a typical hip-hop swagger.
Another product of the hip-hop-focussed YG Entertainment is 2NE1. Led by Asian pop's brightest star, CL, an English-fluent, Paris-raised rapper-singer, they present a bolder, brassier image than many of their more placid girl group counterparts. The invigoratingly fresh 'I Am The Best' – part Nicki Minaj, part MIA – is a shining example of their style, full of harsh staccato synths stabs and middle-eastern scales.
Put together by SM Entertainment in 2014, Red Velvet were designed to combine the sophistication of f(x) with the effervescence of Girls' Generation. While their "Velvet" side is expressed in the smooth Janet Jackson-esque pop-soul of the likes of 'Automatic', their "Red" side has found its best expression yet in the furious aural assault of 'Dumb Dumb', which manages to cram funk, dubstep, hip-hop, electro, pop, and a Michael Jackson tribute into its three and a half minutes.
Mystic Entertainment's Brown Eyed Girls began trading as an R&B/ballad singers before expanding their sound across a variety of genres. Their breakthrough hit, 2009's 'Abracadabra', is a fantastic slice of 80s-indebted electro-pop, its sultry accompanying video managing to break taboos while introducing the world to "The Arrogant Dance", later parodied by Psy.
One of the hardest-working bands in a genre not known for its slackness, SHINee have released a staggering nine full-length albums and four mini-albums since their inception in 2008. Taken from their 2013 mini-album Everybody, the ice-cool 'One Minute Back' is graced with a satisfyingly dramatic chorus and a raft of clever tempo changes.
While solo projects frequently arise, the majority tend to be offshoots from members of well-established groups. Big Bang's lead crooner Taeyang has released two solo albums to date; 2014's Rise features the spare ballad 'Eyes, Nose, Lips' as its centrepiece, with elegant vocals and piano runs subtly toughened by trap beats.
One of the girl groups to take a leaf out of 2NE1's street-tough style bible, 4Minute's furious hip-hop banger 'Crazy' was one of the biggest tracks of 2015. In another example of Korean artists collaborating with foreign producers (a frequent occurrence in modern K-pop), their latest effort, 'Hate', was produced by EDM overlord Skrillex.
Seeking to update its core template of EDM and R&B, K-pop has recently begun utilising house music. SHINee's 'View' and f(x)'s '4 Walls' are excellent examples of the new influence at play, though the most essential effort so far has been f(x) member Luna's 'Free Somebody'. Released in June 2016 as the lead single from her outstanding mini-album of the same name, it's a sparkling, sunshine-speckled slice of dance music that runs Korea's pure pop sensibilities through a deep house blender.
The next major task for Korea's ever-expanding music industry will be cracking the US market in a meaningful way. K-pop has long been recording works in Chinese and Japanese, but now an English-language album is on its way. 2NE1's CL was always the natural choice to spearhead it; now under the aegis of Justin Bieber mastermind Scooter Braun, and working with the likes of Skrillex, Diplo and Blood Diamonds, her prospects look excellent. 2015's promotional freebie 'Hello Bitches' is a real statement of intent: a street-smart, bass-heavy hip-hop club banger whose video features a fierce dance performance by CL alongside choreographer Parris Goebel's ReQuest dance crew.
As for Korea's rival: though Japan has had a profitable music industry for many years, it has rarely troubled to seek sales beyond its own borders. However, two recent success stories suggest things are changing. Fashion model and singer Kyary Pamyu Pamyu embodies the kawaii (cute) culture which is ubiquitous in contemporary Japan. The video for her sugar-coated electro-pop earworm 'PonPonPon', full of garishly bright colours and Harajuku stylings was a viral hit, propelling the singer into international stardom and subsequent appearances at western festivals.
On the other side of the spectrum, Babymetal's music combines the unlikely bedfellows of heavy metal and J-pop, though their success is founded on far more than novelty. Laced between the chugging riffs are some of the best pop hooks of recent years, as evidenced by 2015's 'Gimme Chocolate!!', a song which refuses to compromise on either its thrash or bubblegum-pop values, instead layering them on top of each other as if it's the most natural combination in the world. The group recently earned the distinction of being the first Japanese band to headline London's Wembley Arena, confirming them as J-pop's biggest success story to date.