Best BLACKPINK Songs: K-Pop Essentials
One of K-pop's most exciting groups, the quartet's songs are a high energy mix of dramatic hip-hop and electronica-infused pop.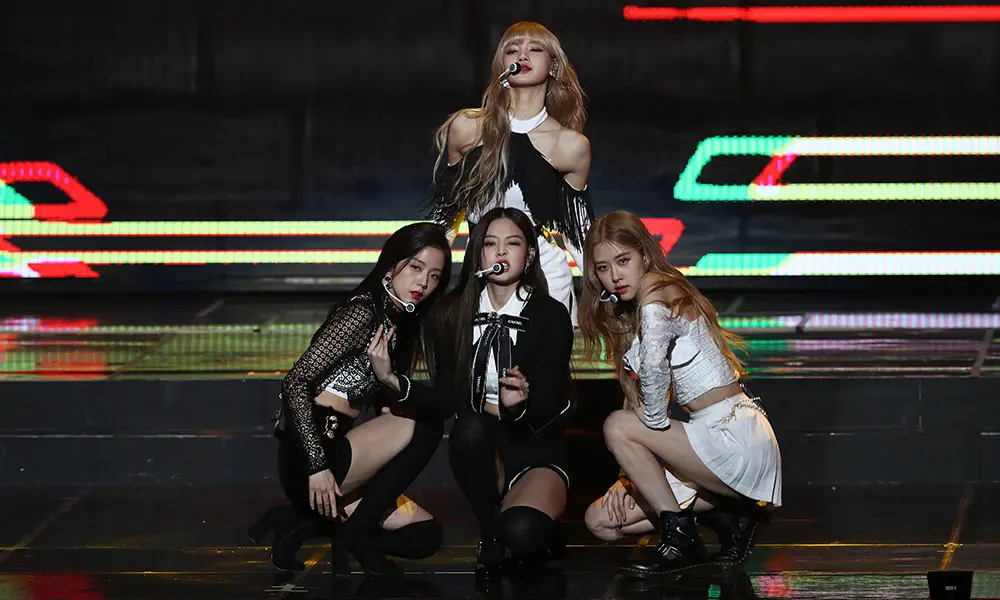 BLACKPINK arrived in a big way in August 2016 with their first songs "Boombayah" and "Whistle." Ever since, the K-pop act has released hit after hit, building up a dedicated following of BLINK fans across the globe. With each successive release, they've shown how a girl group can absolutely dominate with dramatic hip-hop and electronica-infused pop. Fierce and fashion-forward, they've become one of the biggest acts in the world in their brief tenure together.
Jennie, Lisa, Rosé, and Jisoo have primarily put out singles and EPs throughout their career, but their first LP, fittingly named The Album, is finally set to arrive in October. It was preceded by the MTV VMA's "song of the summer," "How You Like That," and the Selena Gomez collab "Ice Cream. Ahead of the release of The Album, there aren't a whole lot of BLACKPINK songs to create a "best of list" from, but with each song packing a sizable punch, there's a lot to love and listen to over and over and over again.
Listen to the best BLACKPINK songs on Apple Music and Spotify, and scroll down for our list of the best BLACKPINK songs.
The Exclamations
One of the most defining characteristics of BLACKPINK's songs are the chanty choruses and declarative call outs. The initial one-two punch of "Boombayah" and "Whistle" set the template, built around addictive refrains that overflow with charisma. Whether it was onomatopoeic trap like "Ddu-Du Ddu-Du," the simple taunts of "How You Like That" and "Whistle," or the Italo disco ebullience of "As If It's Your Last," it's impossible not to sing and dance along to these BLACKPINK classics.
Sweet Collabs
Lady Gaga. Dua Lipa. Selena Gomez. They're some of the biggest pop diva icons around. They've also all collaborated with BLACKPINK.
Whether it's the rhythmic demands of "Kiss & Make Up" with Dua Lipa, the hypnotizing retro-pop vibes of Lady Gaga's "Sour Candy," or the breezy flirtiness of the Ariana Grande co-penned-"Ice Cream" with Selena, each of these songs have not only introduced BLACKPINK to that respective artist's audience, but have also served up saccharine earworms that deliver mightily on the promise of the collaboration.
Fierce & Fiery
Though they have their softer moments on songs like "Stay" and "Hope Not," BLACKPINK is a K-pop act for those who are looking for a motivational boost. Want to send an ex off with style? The boisterous clap-happy flare of "See U Later" is for you. Ready to rise to the top? The penultimate build of "Kick It" propels the song to become a fun self-love anthem. Ever felt the dangerous flames of romance and want to simply run right toward them? Try the rambunctiously sassy vibes of "Playing with Fire" and the murderous feels of "Kill This Love."
Think we've missed one of the best BLACKPINK songs? Let us know in the comments section below.