Elvis Presley Covers: 10 Surprising Songs By The King
The King Of Rock'n'Roll made many definitive recordings, but there are a number of surprising Elvis Presley covers of songs not often associated with him.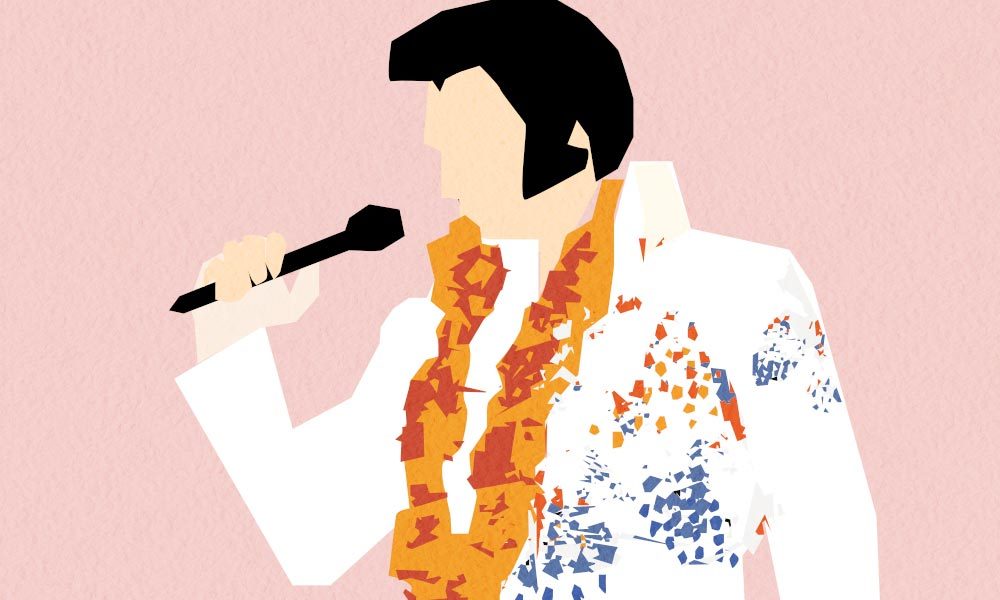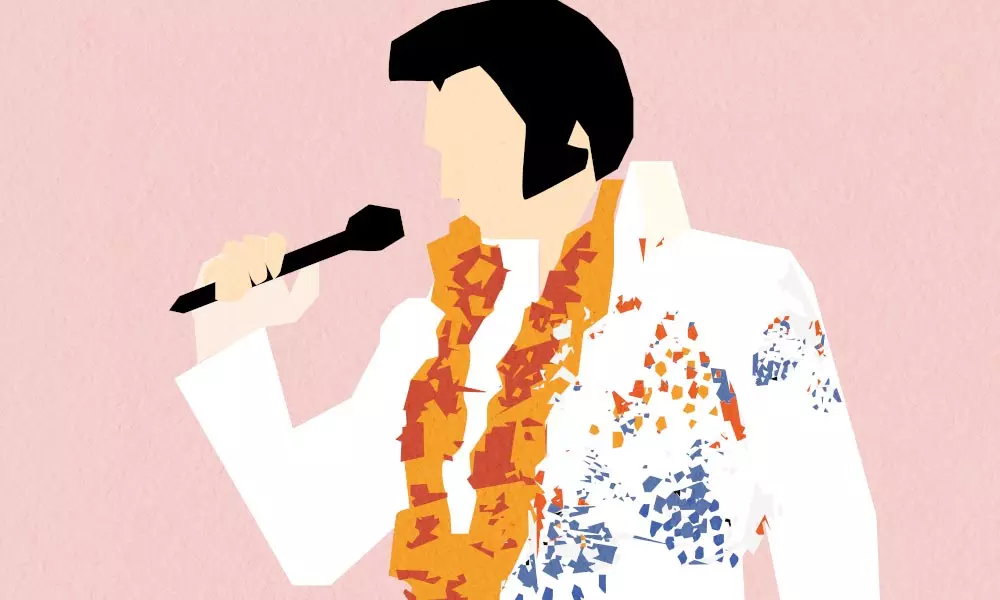 Though Elvis Presley recorded more than 700 songs, he did not pen any of them himself. His co-writing credits were limited – and some were there just for publishing and rights purposes – but he was a master at selecting good songs. And while he would record many definitive versions of songs such as "Hound Dog" and "Suspicious Minds," there is no shortage of surprising Elvis Presley covers of songs more often associated with artists like The Beatles and Carpenters.
Presley, who was only 42 when he died on August 16, 1977, listened intently to the songs suggested for him and had a superb instinct for picking winners. Here, however, we look at ten of the most surprising Elvis Presley cover versions.
10: Early Morning Rain (Gordon Lightfoot)
"Early Morning Rain," a 1966 song by singer-songwriter Gordon Lightfoot, was covered by Elvis Presley in 1972 and his version includes some sparkling harmonica playing by Charles Ray McCoy, a regular sideman for Johnny Cash, Loretta Lynn, and Bob Dylan. Lightfoot wrote the song about his feelings of homesickness that prompted him to drive out to Los Angeles Airport to watch the planes on rainy days and think about his home in Canada.
9: When The Swallows Come Back To Capistrano (The Ink Spots)
There is only one song that Elvis Presley and jazz drummer Gene Krupa And His Orchestra (including singer Anita O'Day) have both recorded – the romantic "When The Swallows Come Back To Capistrano." The love song, written by Leon René in 1940, is about the annual spring return of cliff swallows to Mission San Juan Capistrano. It was a well-known song when Presley was a boy, with hit covers by Glenn Miller and The Ink Spots played regularly on the radio. A private recording of Presley singing the song was made in 1960, with his actress girlfriend Anita Wood singing along.
When the Swallows Come Back to Capistrano
8: Too Much Monkey Business (Chuck Berry)
Chuck Berry and Elvis Presley were mutual admirers (Berry described the man dubbed "The King" as "the greatest who ever lived"). Presley once delighted Berry by going to see him two nights in a row during a Las Vegas residency at the Hilton in the early 70s, where Presley stood at the side of the stage and even shouted out song requests. Presley's first studio recording of a Berry song came during the "Million-Dollar Quartet" session at Sam Phillips' Sun Records studio in 1956. That day he sang three segments of "Brown-Eyed Handsome Man," a single Berry released on Chess Records. Presley also recorded Berry's 1956 Chess song "Too Much Monkey Business' and a later version of "Johnny B Goode." In 1975, Presley cut "Promised Land" and he would also regularly perform "Memphis, Tennessee" in concert.
7: Waiting At The End Of The Road (The Dixie Jubilee Singers)
One of the oldest songs Elvis Presley ever covered was a fast-paced version of Irving Berlin's "Waiting At The End Of The Road," which had been written for a 1929 theatrical show starring the Dixie Jubilee Singers. Presley recorded his version in 1956. Berlin went on to write classics such as "Cheek To Cheek," a hit for Louis Armstrong and Ella Fitzgerald. Presley enjoyed compositions by writers from The Great American Songbook era and he also covered Cole Porter's "True Love."
Waiting At The End Of The Road
6: Solitaire (Carpenters)
The moving ballad "Solitaire" was written by Neil Sedaka and Phil Cody. The best-known version was the 1975 one by Carpenters, even though Karen Carpenter reportedly did not like the song. Elvis Presley recorded an estimated ten takes of "Solitaire" in October 1976 at The Jungle Room in Graceland, Memphis, before releasing the version he was happy with later that year.
5: Steamroller Blues
"Steamroller Blues" was a 12-bar blues parody that James Taylor wrote for his 1970 album Sweet Baby James. "It was a joke," Taylor said in 2015. "There were a lot of white guys playing the blues, college students singing Howlin' Wolf and Muddy Waters, and it seemed comical to me. "Steamroller" was just meant to be a take-off." During the 70s Elvis Presley added "Steamroller Blues" to his concert repertoire and included it on his live album Aloha From Hawaii: Via Satellite. Presley would often sing the song as he made suggestive dance moves to accompany lyrics such as "Well, I'm a demolition derby/A hefty hunk of steaming junk." Presley loved the blues and also covered songs by Jimmy Reed, Lowell Fulson, and Willie Dixon.
Steamroller Blues (Live At The Colonial Theatre / 2007)
4: Yesterday (The Beatles)
Many of the music world's bestselling artists have done covers of "Yesterday" – and Elvis Presley can be added to a list that includes Frank Sinatra, Aretha Franklin, and Neil Diamond. The song, which inspired the hit 2019 movie starring Himesh Patel, was recorded by Presley for a live album in 1970. His brief introduction consisted of the three words "my version of…" before he launched into his take on The Beatles' famous song about heartbreak. Presley also recorded The Beatles' classic "Hey Jude."
Yesterday (Remastered 2009)
3: I'm So Lonesome I Could Cry (Hank Williams)
Few people could write a weepie with the power of country music great Hank Williams. When Elvis Presley recorded a live version of "I'm So Lonesome I Could Cry" in 1973, in Hawaii, he said: "I would like to sing a song that is probably the saddest song that I have ever heard." Presley was a fan of Williams' music and also laid down a version of "I Can't Help It (If I'm Still In Love With You)" in 1959. He returned to covering Williams in 1971, with a take on "Men With Broken Hearts."
I'm So Lonesome I Could Cry
2: Bridge Over Troubled Water (Simon And Garfunkel)
"When I first heard Elvis perform 'Bridge Over Troubled Water' it was unbelievable," said Paul Simon. "I thought to myself, 'How the hell can I compete with that?'" Presley recorded his version of the Simon And Garfunkel classic in 1970 and it became a staple of his live shows for the next seven years. Presley performed a poignant version at what turned out to be his final live show, at Indianapolis' Market Square Arena, on June 26, 1977.
Bridge Over Troubled Water
1: I Shall Be Released (Bob Dylan/The Band)
"When I first heard Elvis Presley's voice I just knew that I wasn't going to work for anybody and nobody was going to be my boss. Hearing him for the first time was like busting out of jail," said Bob Dylan. Presley was a fan of Dylan's songwriting and, in 1971, recorded versions of the folk singer's popular anthems "Blowin' In The Wind" and "I Shall Be Released," the latter an impassioned song first released by The Band on their debut album, Music From Big Pink.
I Shall Be Released (Remixed 2018)
Think we've missed one of the most surprising cover songs by Elvis? Let us know in the comments section below.