'Yesterday': The Story Behind The Beatles' Song
The Beatles' most-covered song, 'Yesterday,' inspired a movie of the same name, and remains a high-water mark in the group's career.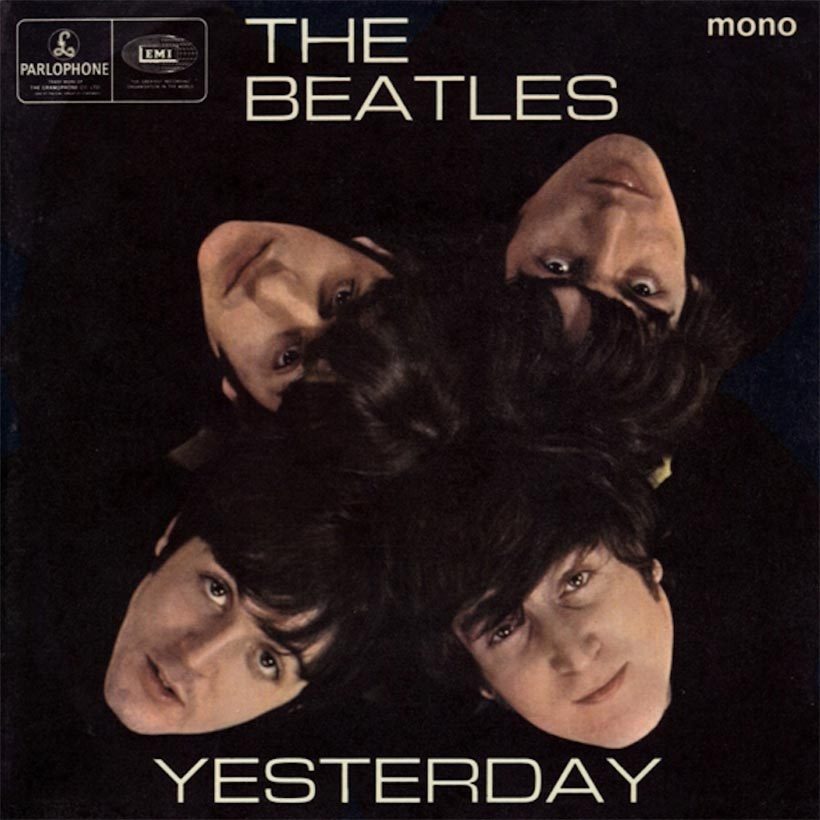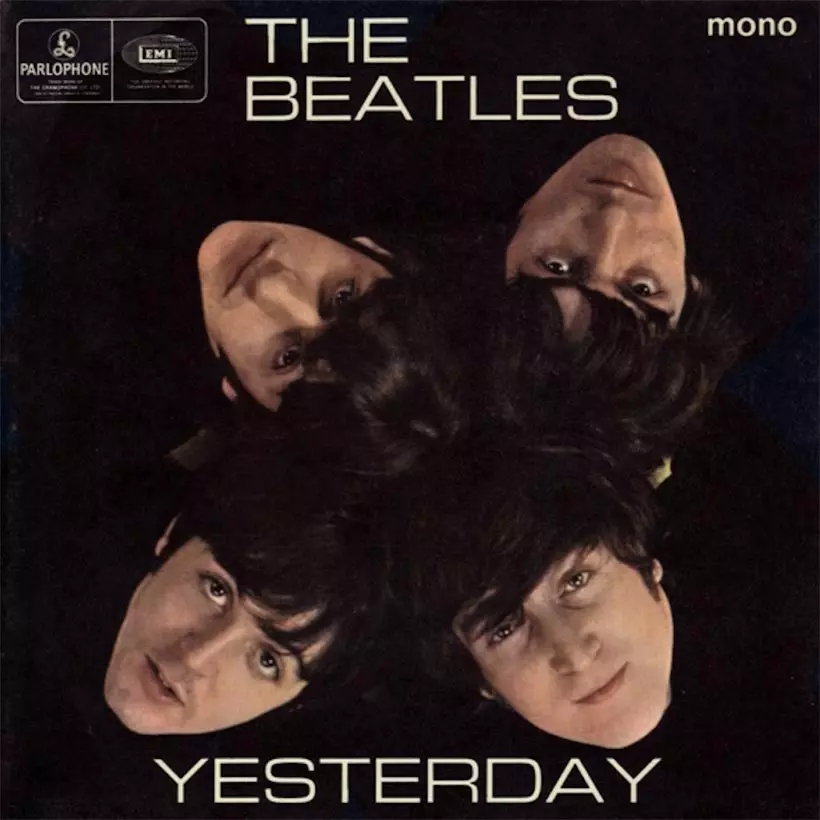 Even by The Beatles' exceptional standards, Monday, June 14, 1965, was something of a masterclass in productivity. Just a couple of days after the announcement that they were to be awarded the MBE by the Queen, the group were back at EMI's studios on Abbey Road. The afternoon saw them record two songs, "I've Just Seen A Face" and "I'm Down." But it was the evening session that reaped the greatest rewards. Between 7pm and 10pm, they recorded the Paul McCartney-penned "Yesterday." Or, more accurately, Paul recorded it on his own, alone with his acoustic guitar.
Yesterday (Remastered 2009)
"I brought the song into the studio for the first time and played it on the guitar," Paul would recall. "But soon Ringo said, 'I can't really put any drums on – it wouldn't make sense.' And John and George said, 'There's no point in having another guitar.' So George Martin suggested, 'Why don't you just try it by yourself and see how it works?' I looked at all the others: 'Oops. You mean a solo record?' They said, 'Yeah, it doesn't matter, there's nothing we can add to it – do it.'" And so he did.
The origins of the song
As the most-covered song in The Beatles' catalogue, "Yesterday"'s origins have been pored over many times. It was written at 57 Wimpole Street, London, where Paul lived in attic rooms at the top of the family home of his girlfriend, the English actress Jane Asher. As Paul has testified many times over, he wrote it in his sleep: "I woke up with a lovely tune in my head. I thought, That's great, I wonder what that is? There was an upright piano next to me, to the right of the bed by the window. I got out of bed, sat at the piano, found G, found F sharp minor seventh – and that leads you through then to B to E minor, and finally back to G."
Paul spent some time not quite believing that he had in fact written it. He would play it to everyone he met, asking if they recognized it, thinking maybe it was some obscure old standard. Of course, nobody did. "Eventually it became like handing something in to the police. I thought that if no one claimed it after a few weeks then I would have it."
Scrambled Egg
As to when this all happened, however, opinions are divided. Some, including Paul's friend and biographer Barry Miles, claim that it was written just a few weeks before it was recorded. John Lennon, however, remembered the song kicking around for months: "Paul wrote nearly all of it, but we just couldn't find the right title. Every time we got together to write songs or for a recording session, this would come up. We called it 'Scrambled Egg' and it became a joke between us. We almost had it finished when we made up our minds that only a one-word title would suit and, believe me, we just couldn't find the right one. Then, one morning, Paul woke up, and the song and the title were both there. Completed! I know it sounds like a fairy tale, but it is the plain truth."
George Martin's memory was that the song had existed in some form or another for well over a year: "I first heard 'Yesterday' when it was known as 'Scrambled Egg' – Paul's working title – at the George V Hotel in Paris in January 1964."
Paul was still working on it when they were filming their second movie, Help!, in 1965, as director Richard Lester recalls: "At some time during that period, we had a piano on one of the stages and he was playing this 'Scrambled Egg' all the time. It got to the point where I said to him, 'If you play that bloody song any longer I'll have the piano taken off stage. Either finish it or give it up!'"
Yesterday (Anthology 2 Version)
Finishing the song
Finish it he did. After completing filming, Paul and Jane took a holiday at the Portuguese villa of their friend, Bruce Welch of The Shadows. It was on the 180-mile journey from the airport that Paul finally nailed it. "It was a long hot, dusty drive," Paul recalled. "Jane was sleeping but I couldn't, and when I'm sitting that long in a car I either manage to get to sleep or my brain starts going. I remember mulling over the tune 'Yesterday,' and suddenly getting these little one-word openings to the verse.
"I started to develop the idea: 'Scram-ble-d eggs, da-da da.' I knew the syllables had to match the melody, obviously: 'da-da da,' 'yes-ter-day,' 'sud-den-ly,' 'fun-il-ly,' 'mer-il-ly,' and 'yes-ter-day,' that's good. 'All my troubles seemed so far away.' It's easy to rhyme those 'a's: say, nay, today, away, play, stay, there's a lot of rhymes and those fall in quite easily, so I gradually pieced it together from that journey. 'Sud-den-ly,' and 'b' again, another easy rhyme: e, me, tree, flea, we, and I had the basis of it."
Welch confirmed this: "I was packing to leave and Paul asked me if I had a guitar. He'd apparently been working on the lyrics as he drove to Albufeira from the airport at Lisbon. He borrowed my guitar and started playing the song we all now know as 'Yesterday.'"
The recording and production
Once the song was taped that Monday in June 1965, The Beatles and their producer, George Martin, began to wonder what to do with it. Martin remembers saying to Paul, "'The only thing I can think of is adding strings, but I know what you think about that.' And Paul said, 'I don't want Mantovani.' I said, 'What about a very small number of string players, a quartet?' He thought that was interesting." Paul's own version differs slightly, in that he claims he was initially against the idea, that they were a rock'n'roll band. But he trusted Martin, and the pair worked on the arrangement together at Martin's house.
With their string quartet arrangement recorded in an afternoon session on June 17, "Yesterday" was complete. This was the first time that a Beatles song had been augmented by such an ensemble, but it wouldn't be the last.
"Yesterday" was included on the Help! album in the UK (though it didn't feature in the movie), in summer 1965, and given a US single release on September 13 that year. Spending four weeks at No.1 (the song did not receive a UK single release until March 8, 1976, when it made No.8 in the charts), it would go on to be arguably The Beatles' most famous song. So much so, that John Lennon remarked in a 1980 interview, "I go to restaurants and the groups always play 'Yesterday.' Yoko and I even signed a guy's violin in Spain after he played us 'Yesterday.' He couldn't understand that I didn't write the song. But I guess he couldn't have gone from table to table playing 'I Am The Walrus.'"
Listen to the best of The Beatles on Apple Music and Spotify.