Placebo
The alternative rock band from London founded by Brian Molko and Stefan Olsdal have been renowned for their boundary-pushing rock music.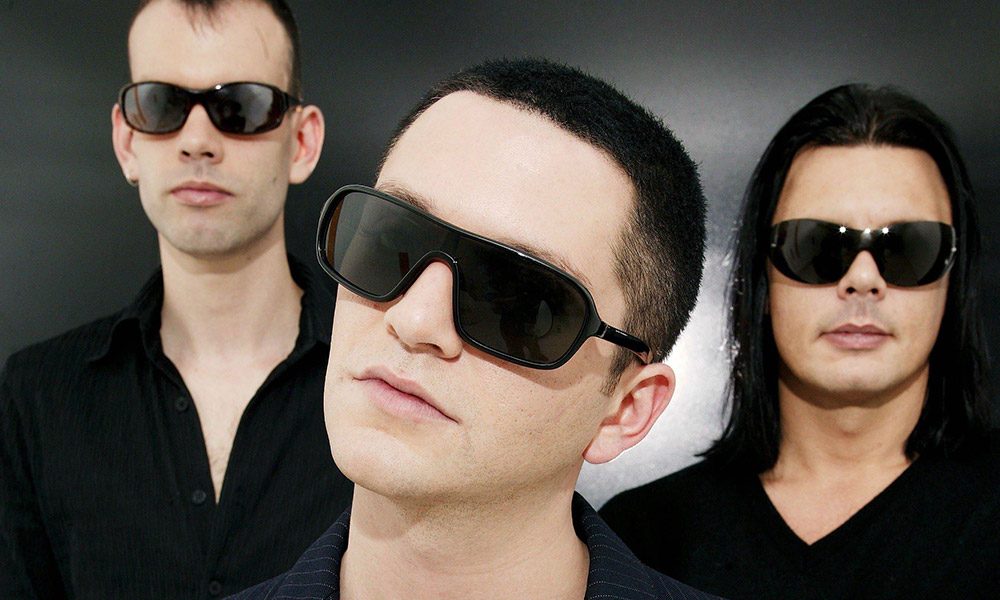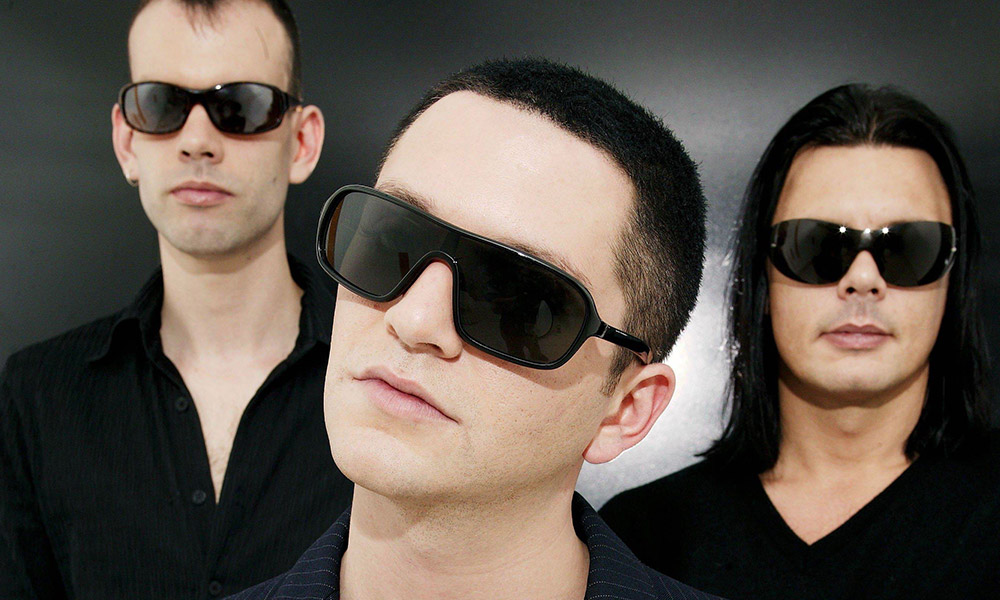 With all seven of their splendidly idiosyncratic and varied studio albums available now is the time to discover or rediscover Placebo. Formed in London during early 1994 by singer-guitarist Brian Molko and guitarist/bassist Stefan Olsdal, Placebo have been through a few drummers but now number Steve Forrest in their ranks following valuable stints from Robert Schultzberg and Steve Hewitt. One thing we know is that Placebo are not just popular – they've sold over eleven million albums – they also retain fanatical following who adore their complex lyrical stance, their ability to make sense of androgynous material and their bloody-minded hard rock purpose. If they used to be typecast as post-glam that shouldn't lead to any stereotyping because it's wrong. Electronic rock, progressive and industrial strains permeate what they do and while they are influenced by David Bowie, The Smashing Pumpkins and Pixies, you can also detect an English strain with undercurrents of The Smiths or Echo & The Bunnymen and a sharp live edge that stands well next to Depeche Mode or Nine Inch Nails. Just a great band, in other words …or as Molko sees them – a band for outsiders, by outsiders.
When Brian Molko met Stefan Ofsdal both young men were attending the American International School of Luxembourg but their paths would cross again in earnest in 1994 after a chance meeting outside South Kensington tube station. A group called Ashtray Heart was formed and that became Placebo – the perfect name for the ideal drug taken from the Latin word meaning I will please.
Their first album, Placebo, was released in summer of 1996 and made the Top Five despite going against the trend of Britpop in every way imaginable. So more power to their elbow. Spawning the hits 'Nancy Boy' and '36 Degrees' this self-styled glam rock epic was recorded with grunge man Brad Wood – a native of Rockford, Illinois and au fait with the Chicago sound – at Westland Studios in Dublin. It simply bucked every available trend. Available now in remastered and re-edited format (like all their albums) the songs within demanded attention, particularly as Molko's distinctive gender-bending vocalese and distinctive appearance, not to mention an integral flair for melodrama drag the listener into a quite alien world to the norm. Stand out cuts to consider here are 'Bruise Pristine', a superb riff-heavy extravaganza, and 'Come Home' while 'Teenage Angst' served as a calling card favourite on live shows then and now.
Making up for lost time Placebo got down to creating Without You I'm Nothing, a million-selling platinum triumph. The band now seemed fully formed and hit the ground at breakneck speed with the key songs 'Pure Morning' and 'You Don't Care About Us' replacing some of the more overt glam hues of the debut with a spikier if occasionally more mellow approach akin to Sonic Youth. As ever with Molko there's a bittersweet romance and an edge to the lyrics. He can deliver a close to the bone number like 'Scared of Girls' or 'My Sweet Prince' and make you inhabit his world, albeit vicariously. A thrill for all concerned comes in the fact that David Bowie was so enamoured of the title track he agreed to add vocals for the single which Placebo rerecorded in English and French as a thank you to their massive following in France.
Black Market Music (2000) is another million-seller that took nine months of gestation. It's a fine child for that. A dark, guitar rock masterpiece at its core there are several other layers to unravel. Hip-hop Emcee and rapper Justin Warfield appears on "Spite & Malice" and Rob Ellis (known for his production and drumming with PJ Harvey) provides string arrangements. Ambitiously decadent on Special K and microscopically exact on the ménage a trios 'Taste in Men', 'Black Market Music' sounded like a dangerous vehicle at the time. The detractors simply weren't paying close attention.
After a hiatus Sleeping With Ghosts upped the guitars and kissed away some of the frayed, louche edges of previous albums, allowing Molko to spend some time examining his own recent emotional terrain and make a weird sense from the entrails. 'English Summer Rain' and 'This Picture' deal with the doomed and the fetishist side of life head-on. Never one to duck a challenge musically or lyrically, Molko saw the album's ghosts as the baggage one needs to get off one's chest before moving on.
They did exactly that with Covers – imagine a kind of Placebo Pin Ups  – and Once More With Feeling: Singles 1996-2004 which exorcised some demons by compiling most of their singles and adding three new songs: 'I Do', 'Twenty Years' and the witty 'Protégé-Moi'. Heard in such a super-saturated condensed form many suddenly got what Placebo were about and we'd point you here for an enormously rewarding taster.
It's back to solid studio business on Meds (2006) where producer Dimitri Tikovi persuaded Placebo to move away from programming and sampling and synths and revert to their three-piece punch. Not that Meds is without colouration. Far from that since guests include Michael Stipe, Alison Mosshart from The Kills on the title track and a raft of strings arranged by Fiona Brice who has since become a regular side woman with Placebo in her own right. A fantastically effective and focussed disc Meds placed Placebo back on centre stage where they belong. Another major European success the album went Gold in the UK and Russia!
So to 2013's Loud Like Love, recorded back at RAK with producer Adam Noble. Yet another deviation from the expected, the album caused a stir for engineering a hook-up with novelist Bret Easton Ellis, who appears in the video for the first single, 'Too Many Friends', which confronts a world where the internet, and technology in general, may create an emotional vacuum. The title song is an instant anthem while 'Rob The Bank' reminds one of dark humorous undertow in Molko's writing, just as 'Hold On To Me' reinforces his tender side. The whole thing is destined to improve with listening and is available as a box set and a deluxe digipack.
2016 saw the band celebrate 20 years since their debut and they marked that by reissuing their first five albums on coloured vinyl, while their MTV Unplugged in London show was released a year earlier, with new drummer Matt Lunn sitting in for the departed Steve Forrest. Danish artist Broken Twin and Joan As Policewoman joined the acoustic set, the latter featuring on old but seldom played live favourite "Protect Me from What I Want".
More recently, the 36-track compilation A Place for Us To Dream – available in various limited-edition deluxe box sets – includes the version of "Without You, I Am Nothing" featuring David Bowie, the cover of Kate Bush's "Running Up That Hill", and just about all the singles, including a revamped 2016 take on "36 Degrees".
So there they are. Twenty-plus years on from that fateful tube station meeting, still going strong and still offering their Placebo. Pleasing, indeed…
Max Bell
Format:
UK English