Best David Bowie Collaborations: 12 Encounters With The Starman
The best David Bowie collaborations find the legendary artist mixing his unique vision with other like-minded musicians. Here are 12 essential examples.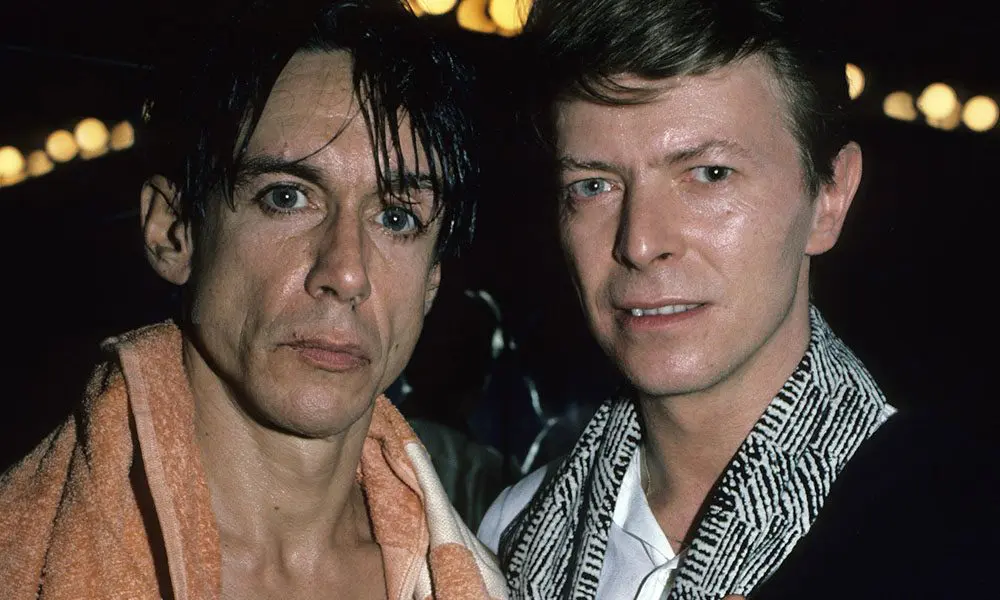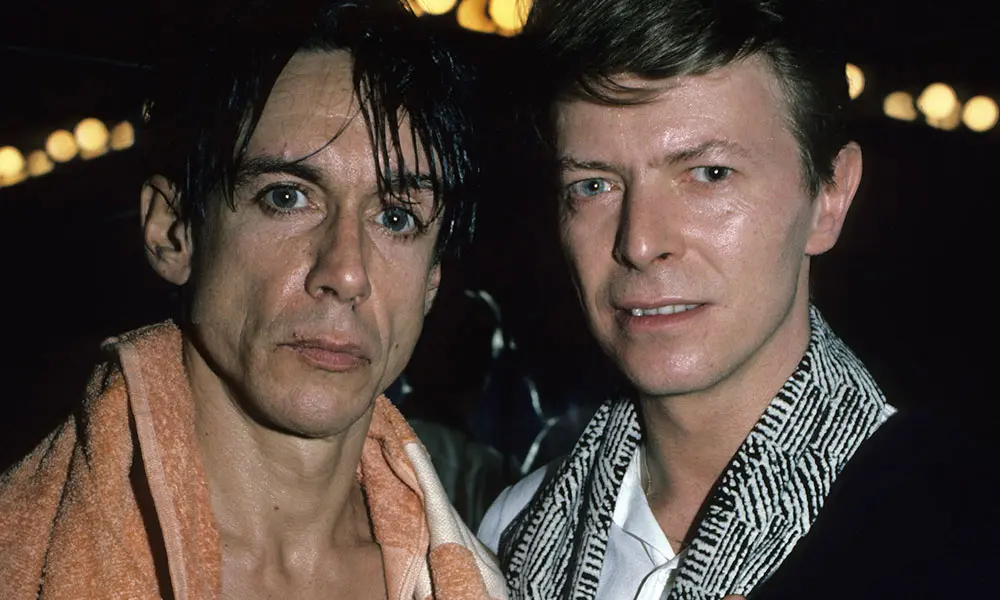 Every key stage of David Bowie's career was marked by a different creative foil: Mick Ronson's lead guitar work helping to launch Ziggy Stardust into the stratosphere; Brian Eno's game-changing technical wizardry during the "Berlin period"; Nile Rodgers' trademark grooves taking Bowie to new commercial heights in the 80s; Donny McCaslin's jazz ensemble aiding his charge into new territory on his final album, ★. Before his death, on January 10, 2016, Bowie sent emails to many of his former collaborators, acknowledging their parts in his remarkable career. But there are a number of David Bowie collaborations that don't necessarily sit on his own albums, with The Thin White Duke making appearances on records by everyone from Queen to Arcade Fire.
When it came to his own recording sessions, Bowie welcomed guitarists as varied as Carlos Alomar, Earl Slick, Robert Fripp, Chuck Hammer, Pete Townshend, and Stevie Ray Vaughan into the studio to lend their distinctive styles to his work, while long-term producer Tony Visconti, who manned the decks for 13 Bowie albums in total (among them The Man Who Sold The World, Young Americans, the "Berlin Trilogy" and Scary Monsters (And Super Creeps)), remained crucial in helping him bring his vision to life. As pianist Mike Garson told Bowie biographer Paul Trynka in the superlative Starman: The Definitive Biography: "I tell people Bowie is the best producer I ever worked with, because he let me do my thing."
If Bowie knew how to get the best out of his musicians to suit his own ends, he could also be more forthrightly collaborative. From helping to launch Iggy Pop's solo career to striding to the top of the UK singles charts with Queen, and even lending his unmistakable vocals to the title track from Arcade Fire's 2013 album Reflektor, The best David Bowie collaborations are a mark of his unfailing generosity and his restless creative drive.
Here are 12 of the best David Bowie collaborations…
John Lennon: Fame (1975)
Worked up during a jam session with the former Beatle, and based around a cover of The Flares' "Footstompin'," "Fame" gave Bowie his first No.1 single in the US, and was that same year pilfered by The Godfather Of Soul himself, James Brown, for his December 1975 single "Hot (I Need To Be Loved, Loved, Loved)."
Iggy Pop: Lust For Life (1977)
Bowie had produced The Stooges' third album, but Iggy Pop's debut solo outing, The Idiot, was a more collaborative effort. By the time the pair embarked on its follow-up, Lust For Life, Pop had a firmer hand on the pen, though Bowie picked up a co-writing credit for the title track.
Marc Bolan: Standing Next To You (1977)
The late T. Rex frontman had played guitar on Bowie's first version of "The Prettiest Star," released as a single in 1970, and also inspired the lyrics to "Lady Stardust." Not until 1977 would Bowie and Bolan collaborate on a song together – more of a jam, really, as the brief snippet broadcast at the end of an edition of Bolan's TV show, Marc, proved. Sadly, Bolan fell off the stage during the riffage, and the credits rolled on while Bowie laughed it off…
Marc Bolan and David Bowie Marc Show 1977
Queen: Under Pressure (1981)
One of the most unforgettable David Bowie collaborations. An iconic song for both artists, "Under Pressure" captured Bowie and Queen at their best, the former's voice soaring majestically in one of his most emotive performances.
Queen - Under Pressure (Official Video)
Giorgio Moroder: Cat People (Putting Out Fire) (1982)
A very different version to the one re-recorded for Bowie's 1983 album Let's Dance, this brooding collaboration with the pioneering electronic producer was released as a single after being recorded for the horror movie of the same name.
Cat People (Putting Out Fire)
Bing Crosby: Peace On Earth/Little Drummer Boy (1982)
An unlikely pairing on the face of it, but hailed by the Washington Post as "one of the most successful duets in Christmas music history," this single went to No.3 in the UK and immediately became a seasonal standard.
Peace On Earth / Little Drummer Boy (Lyric Video)
Pat Metheny Group: This Is Not America (1985)
From Mike Garson's avant-garde stylings to Donny McCaslin's experimental skronk, Bowie often looked to jazz musicians to help push him forward. Another soundtrack collaboration, for the film The Falcon And The Snowman, "This Is Not America" saw him team up with Pat Metheny's group and remains chillingly affecting.
Mick Jagger: Dancing In The Street (1985)
Recorded to raise money for Live Aid, what's not to love about two rock legends having a hoot with a Motown cover?
David Bowie & Mick Jagger - Dancing In The Street (Official Video)
Pet Shop Boys: Hallo Spaceboy (1996)
Setting their controls for the heart of the dancefloor, Pet Shop Boys put their stamp all over this remix for a stand-out cut from Bowie's 1995 album, Outside, complete with cut-up lyrics from Bowie's first introduction to the intrepid Major Tom, "Space Oddity."
Trent Reznor: I'm Afraid Of Americans (V1) (1997)
One of many incarnations of a song which started life as an album outtake that found its way onto the soundtrack for Paul Verhoeven's much-maligned movie Showgirls, Nine Inch Nails main man and former Bowie touring partner Trent Reznor helped take "I'm Afraid Of Americans" into the charts with one of five remixes to bear a NIN credit when the song was released as a single.
I'm Afraid of Americans (Nine Inch Nails V1 Mix)
Placebo: Without You I'm Nothing (1999)
Bowie found kindred spirits in Placebo, and, as Brian Molko told uDiscover in 2016, after hearing the title track from their second album he tracked the Placebo frontman down in Barbados to tell him, "I really, really like it, so I've written my own harmony part." Initially wanting to perform it with the band at the BRIT Awards, Bowie was later convinced to make it one of the official David Bowie collaborations, recording it with the band for a single release.
Placebo - Without You I'm Nothing (Feat. David Bowie) (Official Music Video)
Arcade Fire: Reflektor
In one of his final ever live performances, Bowie took to the stage with Arcade Fire at the Fashion Rocks concert in New York, on September 8, 2005, performing two of his own numbers and giving the then newcomers a nod by joining them for their own track, "Wake Up." Eight years later, in one of the final David Bowie collaborations, he followed his surprise comeback with some haunting intonations on the lead track from the Arcade Fire's 2013 album.