'Walk Away': The James Gang Stake Out A Hot 100 Place
The Cleveland rock heroes made the singles scene with a track from 'Thirds.'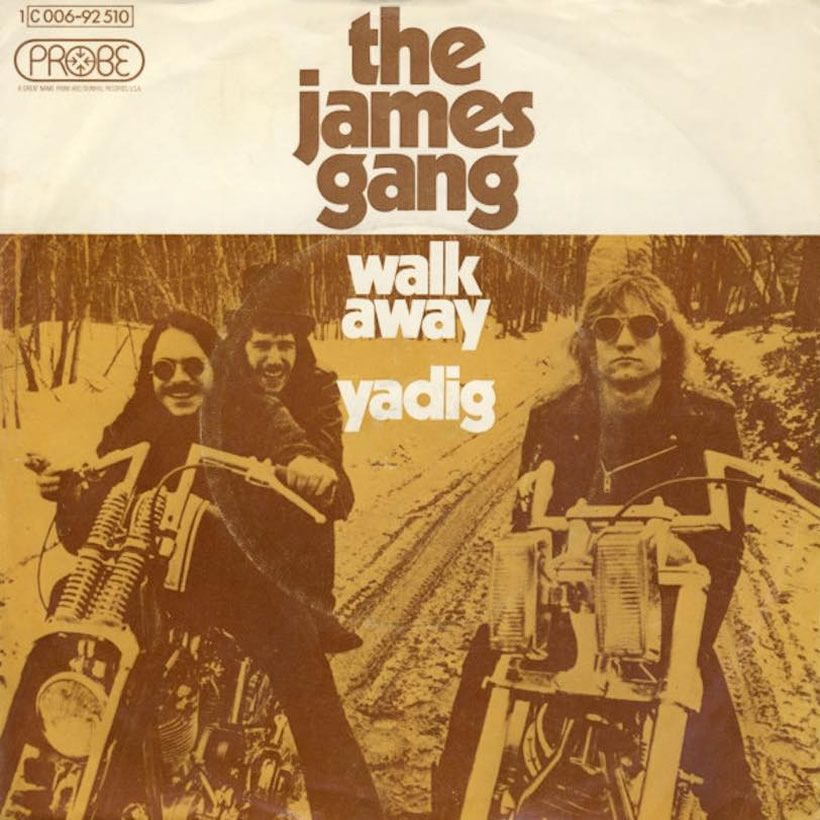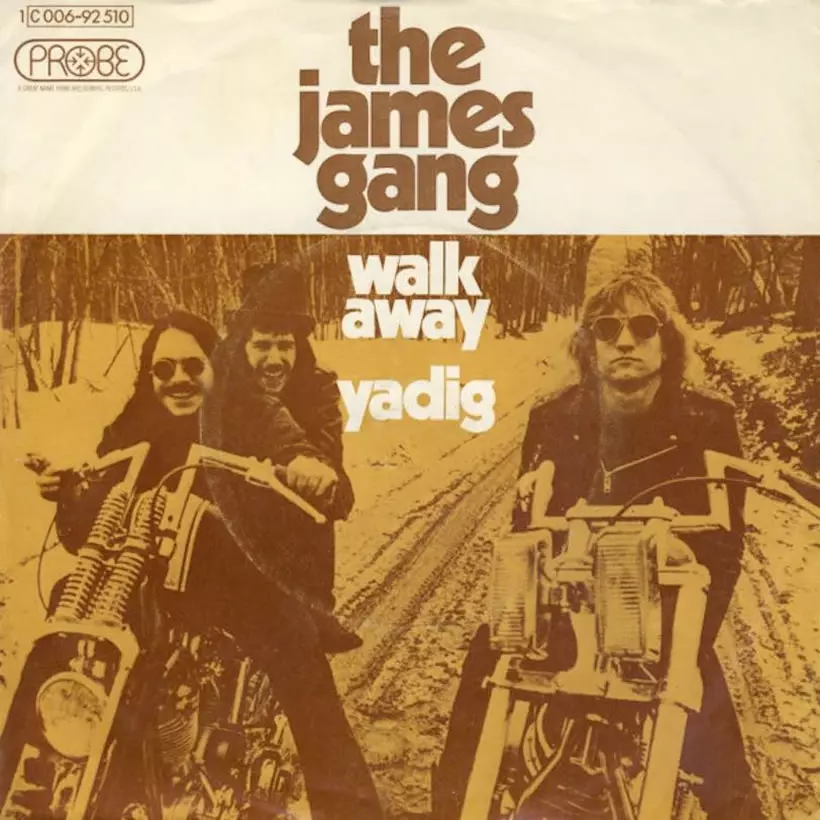 The James Gang rode the US album charts for six years from 1969 onwards, but on May 29, 1971, the Cleveland rock heroes made one of their rare forays into the singles landscape. With their Thirds LP already in the bestsellers, the track "Walk Away" became only their second appearance on the Hot 100, as it debuted at No.89.
One of four songs contributed to Thirds by Joe Walsh, "Walk Away" opened an album that would climb to No.27 and achieve gold certification the following year. The single climbed the countdown for all of June and most of July, coming to rest at No.51. It was their best-ever showing on the Hot 100. Walsh liked the song so much that he re-cut it as a solo artist, in a version listed in Billboard's "Bubbling Under" section at No.105 in 1976.
Sharing space with 'Brown Sugar'
As "Walk Away" made its debut, the Rolling Stones were climbing to No.1 in America with "Brown Sugar," while its parent album Sticky Fingers continued to lead the album bestsellers. Cinema-goers in the US, and beyond, were going to see Richard Attenborough in 10 Rillington Place, John Wayne in Big Jake, and Roddy McDowall in Escape From The Planet Of The Apes.
In July 1971, James Gang drummer Jim Fox told the New Musical Express: "We don't consciously go into the studios and record a single, that's someone else's decision what to release from an album. All our singles have been from albums. The albums have done well for us and that's our goal, we've achieved what we're shooting for." He was right: a year later, Thirds received that gold certification from the RIAA, just nine months after its predecessor, The James Gang Rides Again, was afforded the same recognition.
Buy or stream "Walk Away" on The Best of Joe Walsh and the James Gang.