Live Aid In Photos: A Visual Essay
It was one of the most incredible concerts ever. These photos tell the story of the events, held in London and Philadelphia in 1985.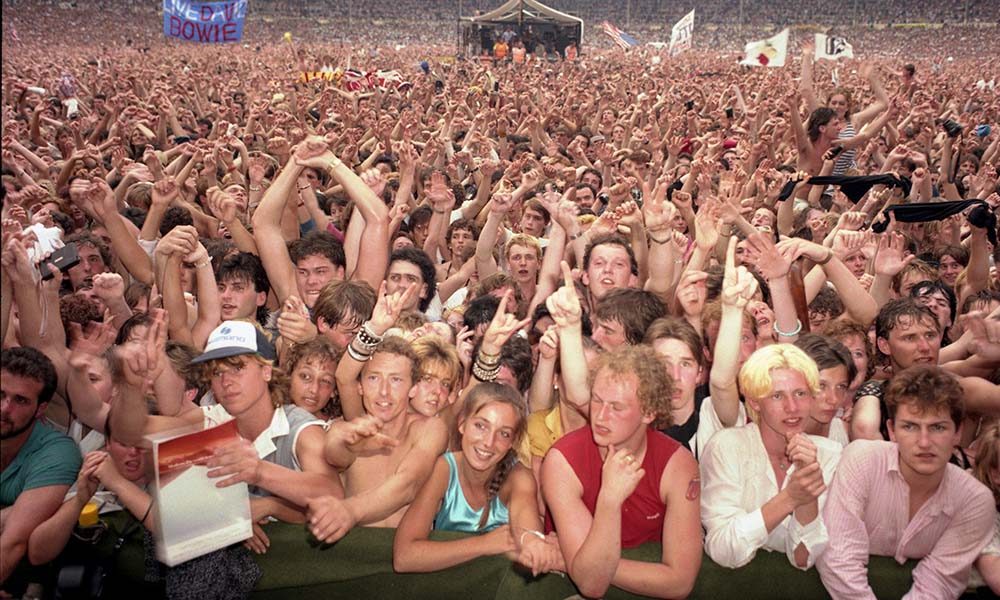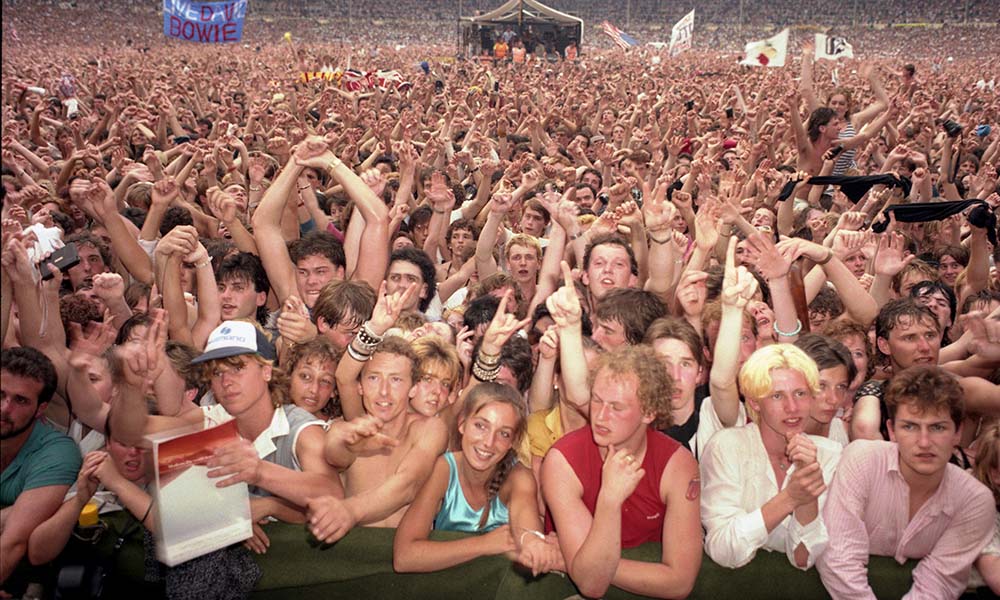 Live Aid was one of the most incredible concerts ever, with some of the photos becoming iconic documents of the rock era. Held on July 13, 1985, the event took place in London at Wembley Stadium and Philadelphia at John F. Kennedy Stadium. The two concerts, organized by Bob Geldof and Midge Ure, were held to raise awareness (and funds) to address a horrific famine in Ethiopia.
Following the two star-studded charity singles "Do They Know It's Christmas?" and "We Are the World," Live Aid had massive artists gracing the stage in both the UK and the US. It was Queen, however, that stole the show, with an indelible performance immortalized in the 2018 film Bohemian Rhapsody.
In these Live Aid photos, we present just a few of the highlights and behind-the-scenes shots from one of the biggest musical events of the 80s.
The UK Concert
The London concert kicked off the day's festivities. The official count for attendees was 72,000.
One of the more underrated aspects of the event was the logistics of getting more than 75 high-profile acts on stage (and off) in a timely manner. Early plans to attempt a live intercontinental duet between Mick Jagger and David Bowie were eventually scrapped.
Despite the logistical difficulties, star-studded collaborations happened at both concert sites. In London, the biggest planned moment was undoubtedly the appearance of Paul McCartney.
But there was plenty more star power throughout the day…
And, of course, there was the iconic appearance by Queen, which has since gone down in history of one of the greatest rock live performances of all-time.
The US Concert
The concert in Philadelphia started a few hours after the London edition. In fact, the time difference allowed Phil Collins to unbelievably play in both cities on the same day. (He flew over the Atlantic in the Concorde to make it happen.) The below photos from the US Live Aid concert are just a few of the groups that played.
In the end, more than 89,000 fans attended the concert in the US, with millions more watching both events around the world on television.