'Check Your Egos At The Door': Quincy Jones And 'We Are The World'
'I know and believe in the power of music to bring people together for the betterment of mankind,' said the producer of the all-star charity single.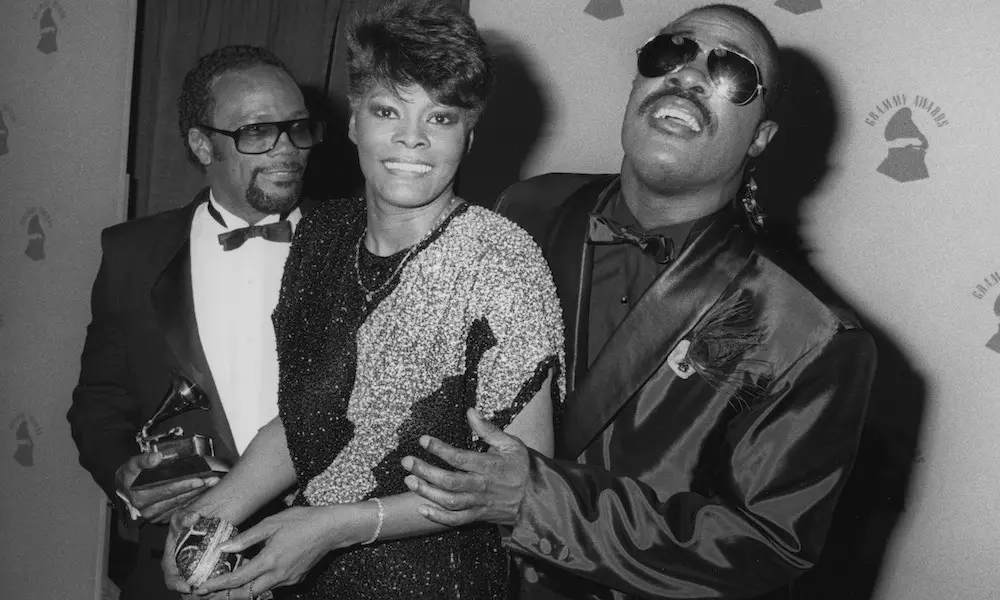 One of the most celebrated, successful and star-studded charity projects of all time came into being on  January 28, 1985. That was the date of the famed recording of "We Are The World," the USA For Africa song written by Michael Jackson and Lionel Richie. Prompted by Bob Geldof and Midge Ure's earlier Band Aid single "Do They Know It's Christmas," it raised millions more dollars to fight hunger in Africa after its March 7 release.
Some 46 of the biggest stars in the world came together for the project under the direction of producer Quincy Jones. As the room filled with such a mind-boggling array of talent, each artist was famously greeted with the sign that instructed them, in no uncertain terms, to "check your egos at the door."
'I wanted the best choir I could get'
"I think I was chosen to produce 'We Are the World' because I had produced an album for Donna Summer a couple of years earlier," said Jones in an interview with Yahoo Music. "On that album was a track called 'State of Independence' that needed a choir. I wanted the best choir I could get, so about a third of the artists on 'We Are the World' were on that track. So I was on familiar ground.
"If I hadn't worked individually with over half of these singers before, there was no way I would've signed on. Initially when Ken [Kragen] and Harry [Belafonte] approached me about 'We Are the World,' the idea was for it to be a tour. But that would've never worked with all of those artists. It would've been the shortest tour in the history of music."
In a brilliant production of Jones' own co-write with Michael Jackson, full of memorable vocal lines by Jackson, Richie, Stevie Wonder, Bruce Springsteen, Kim Carnes, Bob Dylan, Steve Perry, Dionne Warwick, and countless others, one of the most outstanding performances was that of "The Genius" himself, Ray Charles.
'We Are The World' goes live
The performance of the song, at the Live Aid concert in Philadelphia on July 13, 1985, starred surely one of the most incredible line-ups assembled at any live event. Richie and Belafonte were joined by Chrissie Hynde, Patti LaBelle, Kenny Loggins, Graham Nash, Tina Turner, Joan Baez, and many others in a stirring rendition at the JFK Stadium.
"I know and believe in the power of music to bring people together for the betterment of mankind, and there may be no better example of this than the collective that was 'We Are the World,'" Jones told Yahoo Music. "That's why it resonated around the world the way it did, and still does."