'Rainy Days And Mondays': The Sun Shines On Carpenters
May 15 was a bright day for Carpenters in 1971 when their single 'Rainy Days and Mondays' was the highest new entry of the week on the Hot 100.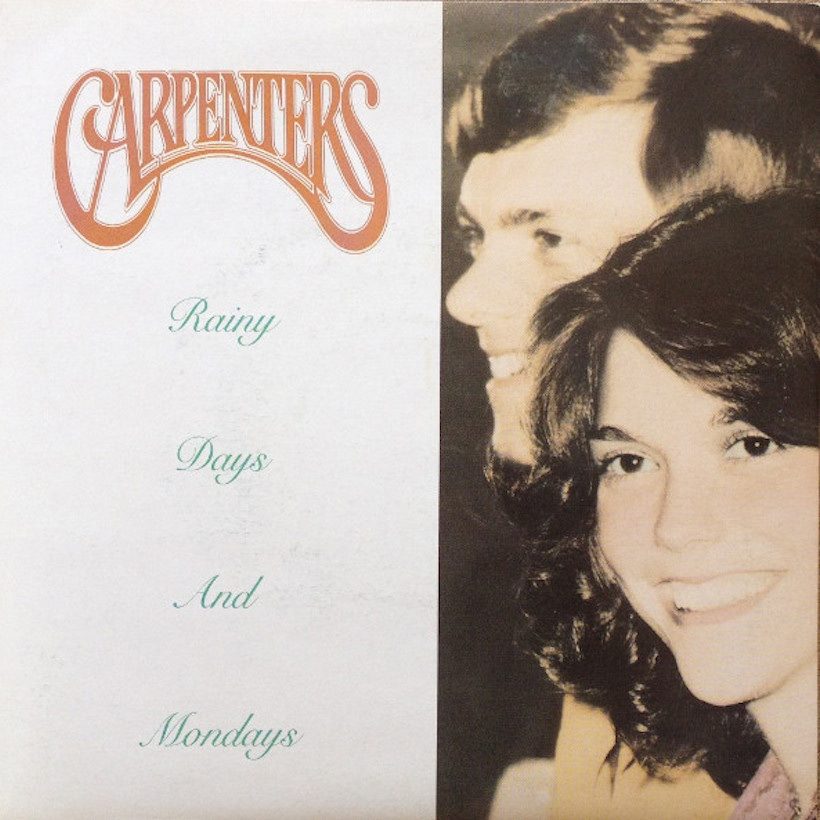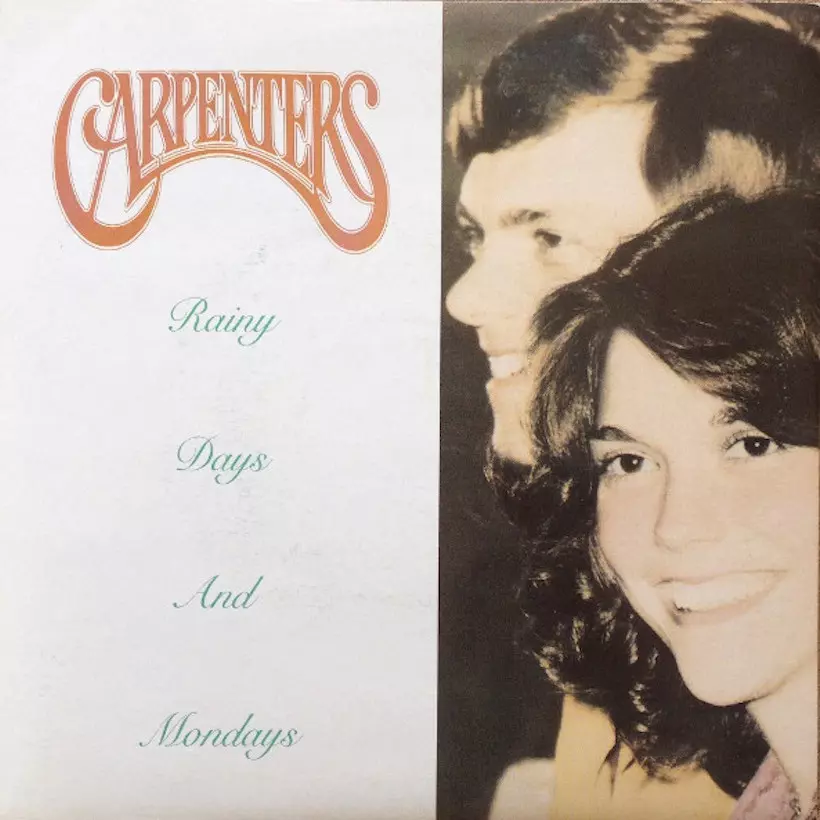 In May 1971 "Rainy Days and Mondays" was the second single to be taken from Carpenters' self-titled third album. On May 15, 1971, it was the highest new entry of week on the Billboard Hot 100… and justifiably so. According to Richard, "'Rainy Days' was submitted to me in a stack of demos from Almo/Irving, A&M's publishing houses. Two of the songs impressed me: 'Let Me Be The One' and 'Rainy Days And Mondays.'"
This beautiful ballad was composed by singer/songwriter Paul Williams, who wrote the lyrics, and Roger Nichols, who wrote the music; it is one of those songs that is so suited to Karen's poignant, plaintive, vocal style. It was The Carpenters' second Nichols/Williams hit, following, "We've Only Just Begun" from the Close to You album of the previous year.
Carpenters - Rainy Days And Mondays
The song stakes its claim on our hearts with the opening harmonica motif that is used throughout the song to great effect. Uncredited on the original album, it is played by Tommy Morgan whose talents graced a number of great records including The Beach Boys's "Good Vibrations" and The Hollies's "He Ain't Heavy He's My Brother."
Along with the harmonica is that delicate Richard Carpenter piano playing and then it's all down to Karen who wrings every last drop of emotion from Williams's lyrics. When she sings, "What I've got they used to call the blues," we all feel them. Truth is that it is not just Karen's vocals that make this song work.
Richard's much-underrated harmony vocals add immeasurably to the song and their subtlety just ooze emotion. And, if that isn't enough, there's that saxophone solo, again uncredited, which may just be Jim Horn.
The single eventually climbed to No.2 on the Hot 100 and also topped the Adult Contemporary chart, their fourth in succession.
Hear "Rainy Days and Mondays" in a whole new way on Carpenters With The Royal Philharmonic Orchestra.