'I Won't Last A Day Without You': The Carpenters Not-So 'Unlucky Hit'
Released on April 13, 1974, 'I Won't Last A Day Without You,' was the Carpenters' 14th single to make the Billboard Hot 100.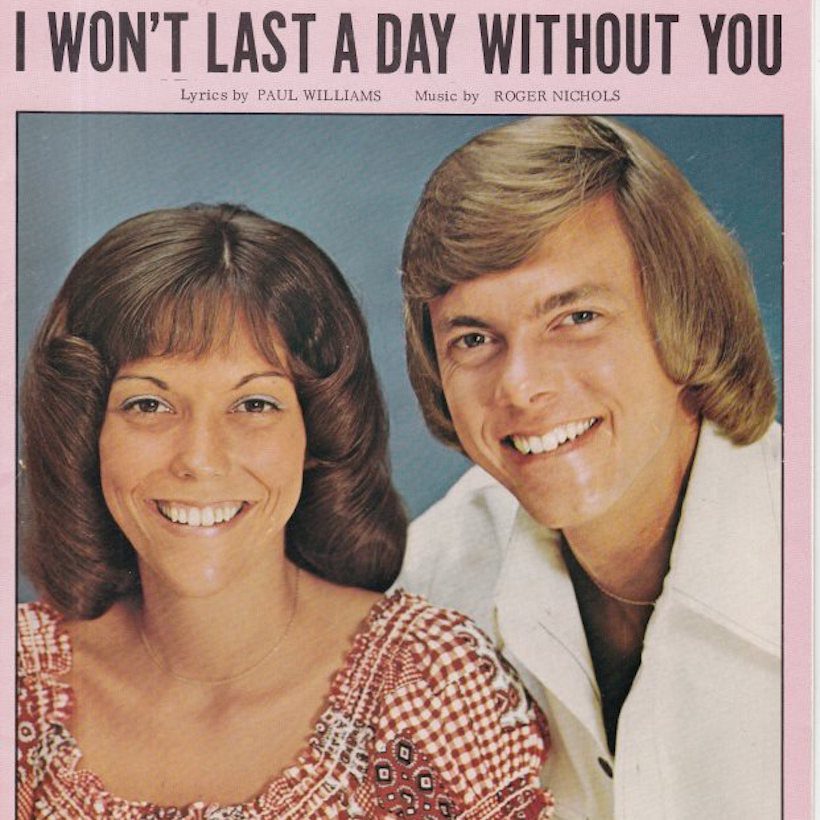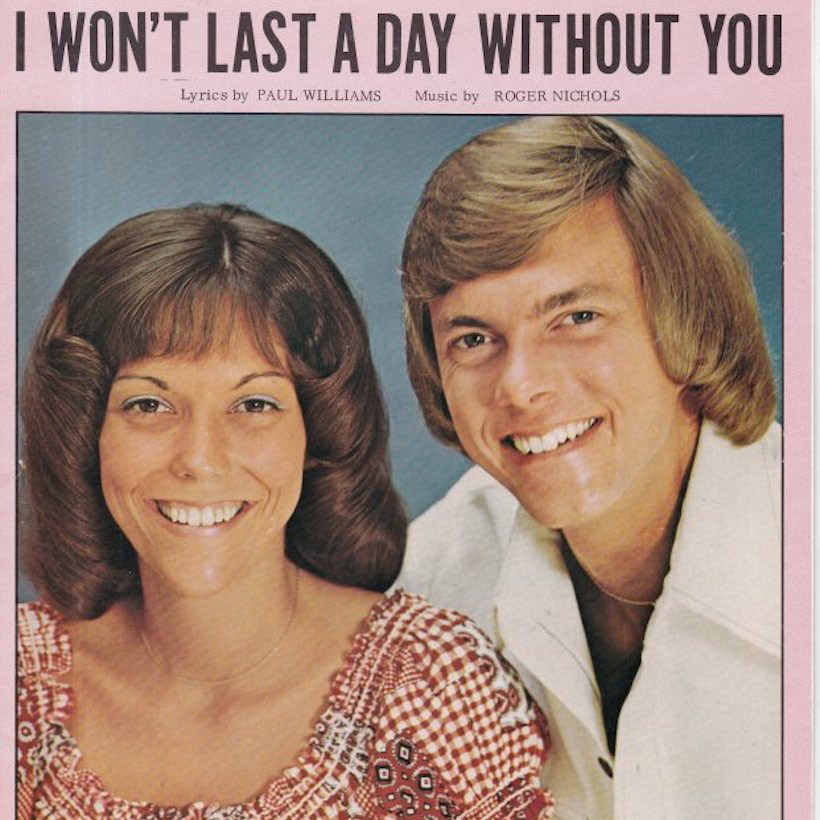 In 1974, on what was maybe the unlucky 13th of April, Karen and Richard Carpenter had their 14th single enter the Billboard chart, it did so at No.70, the highest new entry of the week. "I Won't Last A Day Without You" was, in many ways, a curious choice for a single because it came from their album, A Song For You, that had come out close to two years earlier and had already included three big hit singles.
The Carpenters then issued "Sing" and "Yesterday Once More" from their 1973 album, Now & Then. But they had gone back to their A Song For You album for their 13th charting single, "Top of the World," and it topped the Billboard charts for a couple of weeks in December 1973.
I Won't Last A Day Without You
"I Won't Last A Day Without You" is a peach of a song, featuring some of Karen's finest harmony vocals. Written by lyricist Paul Williams and with a lovely melody by Roger Nichols, Williams had released his own version of the song in 1973. Williams and Nichols had already contributed "We've Only Just Begun," "I Kept On Loving You," and "Rainy Days and Mondays" to earlier Carpenters' albums.
Besides reaching No.11 on the Hot 100 "I Won't Last a Day Without You" made the top of the Billboard Easy Listening chart. The Carpenters' next single was "Please Mr. Postman" which also topped the Billboard chart, so "I Won't Last A Day Without You" really was a little unlucky.
Roger Nichols was one of those Californian musicians (although he was born in Montana) that seemed to have such an assured way with soft pop/rock and in 1968 along with Tony Asher, who wrote lyrics for the Beach Boys' Pet Sounds album, they co-wrote songs on Nichols' debut album Roger Nichols And The Small Circle Of Friends for A&M Records.
The album is a little gem that was produced by Tommy LiPuma and engineered by Bruce Botnick; it featured contributions from Van Dyke Parks and Randy Newman. If you love the Carpenters you will love this record too.
Listen to Carpenters' "I Won't Last A Day Without You" on A Song For You here.