Heaven 17
Definitely a band with a message but also one with a classic beat and a defined sound. All dressed up and raring to go, Heaven 17 aren't ready to hang up their boogie shoes just yet.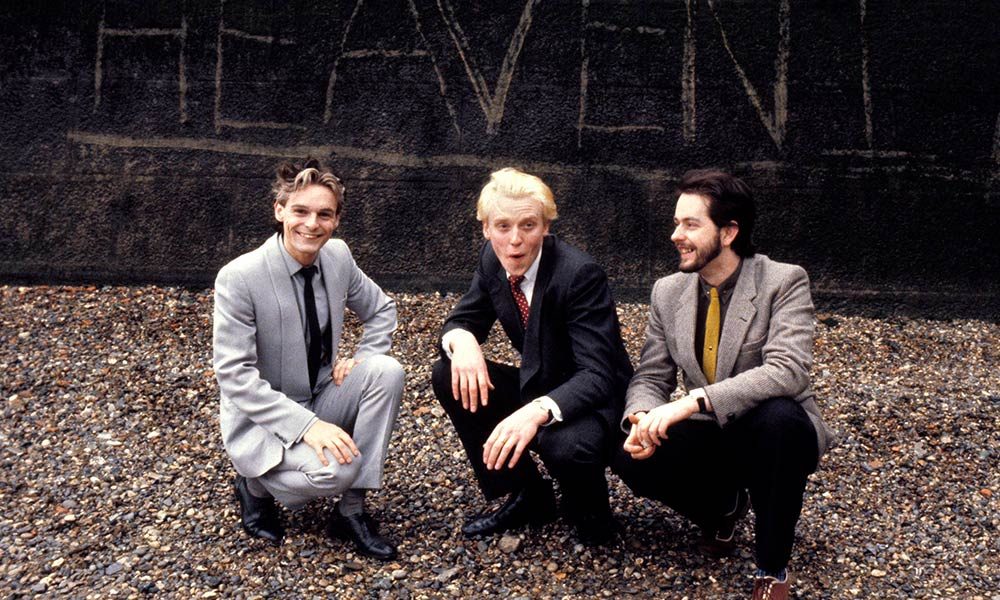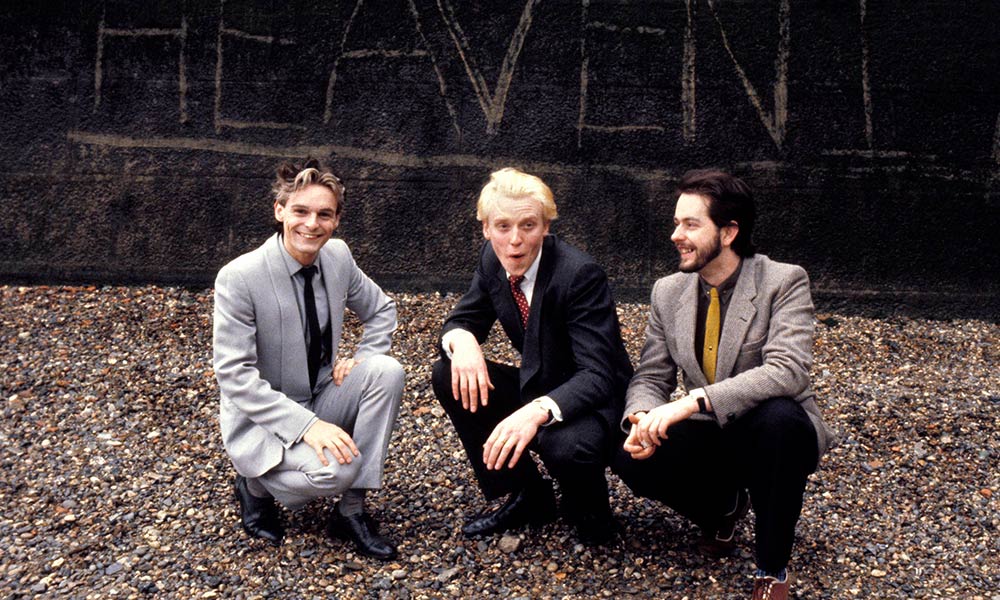 The English electronic and New Wave band Heaven 17 were formed in Sheffield in the early 1980s. Martyn Ware and Ian Craig Marsh (both keyboards and composition) were original members of The Human League. Vocalist Glenn Gregory had been their singer of choice during demo time but Phil Oakey grabbed his slot when Gregory's commitments took him elsewhere. Glenn's reappearance when Ware and Marsh quit the League gave the trio the basis they needed and for much of the 80s their smart synth-funk and elegant pop melodies gave them footholds in chichi circles while retaining a grassroots following. They recorded several exceptional albums and even though they steered clear of conventional live performance (barring a couple of secret behind closed doors dates) they were very much in evidence on the club and DJ scene that usurped the old school gig experience for that particular generation when Ian Craig Marsh and Martyn Ware left The Human League in late 1980 the reverberations were felt not just in their native Sheffield. On the verge of pop stardom, the League's tale is told elsewhere but the two keyboards players had different ambitions.
Regarding themselves, as primarily studio-based producers Marsh and Ware created the corporate image of British Electric Foundation (BEF) to promote themselves, albeit with tongue in cheek. Commandeering old friend Glenn Gregory, who was working as a photographer in London, the trio batted about a few ideas before settling on the name Heaven 17, a reference to the fictional group in Anthony Burgess's novel, A Clockwork Orange.
After releasing a brace of cassette-only items as BEF Heaven 17 made their first foray proper with the album Penthouse and Pavement, which reached Number 14 on the UK Albums Chart and would eventually go gold. The core of the album consists of a slew of high-class dance tracks which utilise the then prevalent Linn LM-1 drum machine, banks of flashing synths and the odd session player like John Wilson on guitars and Nick Plytas on treated piano. Befitting the mood of the time the album has a cool atmosphere but is lent undeniable human emotion thanks to Gregory's vocals. He would also become the media face of the trio and a convivial presence in the press and on TV as well as their video face.
Penthouse and Pavement's combination of gritty subject matter and urban chic can be heard in its singles. The debut '(We Don't Need This) Fascist Groove Thang' owed plenty to the likes of Parliament and Funkadelic although its subject matter, a denunciation of British and American foreign policy, caused controversy meaning certain folks at the BBC refused to play it, absurd as that now seems thirty-odd years later. Subsequent releases from the parent disc, including the title cut, 'The Height of the Fighting' and 'Play to Win' attracted more attention from club-goers than mainstream record buyers but time has treated them well and the whole shebang is well regarded.
The Luxury Gap (1983) continued the theme of financial disparity with the lead-off track 'Crushed by the Wheels of Industry' setting a high standard for what would be the outfit's biggest selling album. The initial single 'Let Me Go!' preceded The Luxury Gap when it was leaked to dance floors in Europe and America. Featuring the Roland bass synth it's possible to see this song as a precursor to the acid house movement that was just starting to percolate in New York City, Paris and London. Those with a love for trivia may recall that 'Let Me Go!' was the first song played on the opening episode of That 80's Show.
In any case, Heaven 17's fortunes took a turn for the better when they released their signature piece 'Temptation', featuring the soulful duet vocals of Carol Kenyon, a fine session singer with a spectacular range and power. 'Temptation' has proven to have long legs since Brothers in Rhythm's remix reached the top of the dance charts a decade later and retro clubbers still rate it highly today.
Keeping things fresh Heaven 17's third album, How Men Are, featured two more hits in the guise of 'Sunset Now' and 'This Is Mine', but also balanced the synths with acoustic instruments, select orchestration and even guest appearances from Earth, Wind & Fire's brass section, The Phenix Horns. Maintaining the up soul mood the female trio Afrodiziak added memorable backups.
The fourth album, Pleasure One, flummoxed some since it saw a return to the dance plus politics of earlier releases while bridging the gap between the Heaven 17 of 1986 and their latter-day slicker approach, with funky guitars and tight grooves set next to some nascent breakbeats. It shouldn't have been a problem because Pleasure One is a fine thing indeed. Gregory's deadpan vocals really come into their own here on the tracks 'Contenders' and 'Trouble' which are as good as anything from the earlier catalogue.
The Heaven 17 story certainly doesn't end there either since the sprawling Teddy Bear, Duke and Psycho (their alter egos) repays investigation and there are also several quality compilations to explore – notably Greatest Hits – Sight And Sound, Temptation – The Best Of and the big club affair The Remix Collection.
In recent years Ware and Gregory have performed their albums as continuous pieces, appeared on Later with Jools Holland and featured in numerous charitable and social events in Sheffield and other European hotspots!
Definitely a band with a message but also one with a classic beat and a defined sound. All dressed up and raring to go, Heaven 17 aren't ready to hang up their boogie shoes just yet… Four decades later Heaven 17 are still very much in the mix.
Format:
UK English