Best Music Arrangers: 20 Artists You've Heard But Not Seen
You may not know they exist, but the best music arrangers can lift a song to new heights, making all the difference to whether it's a hit or not.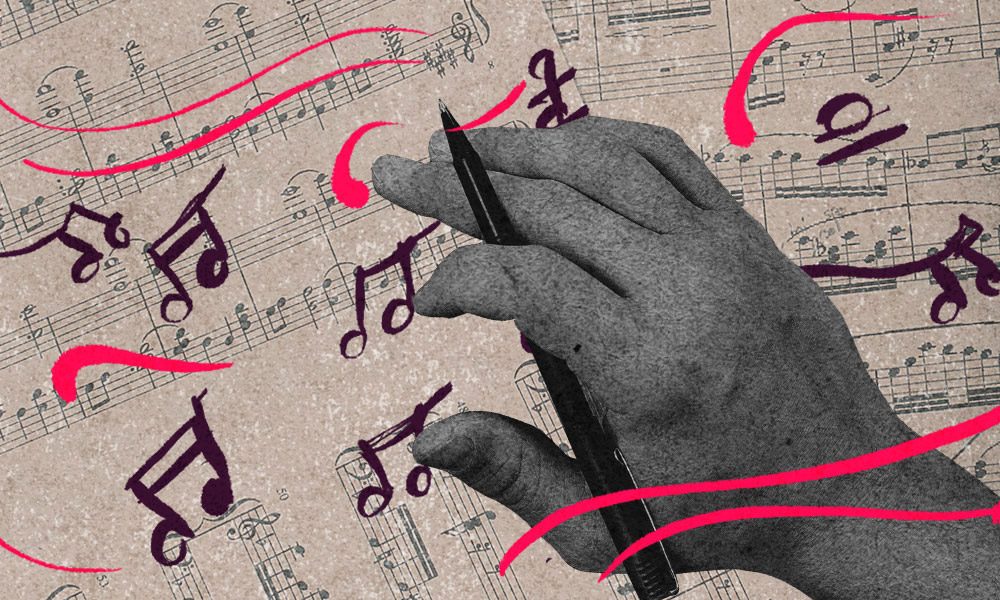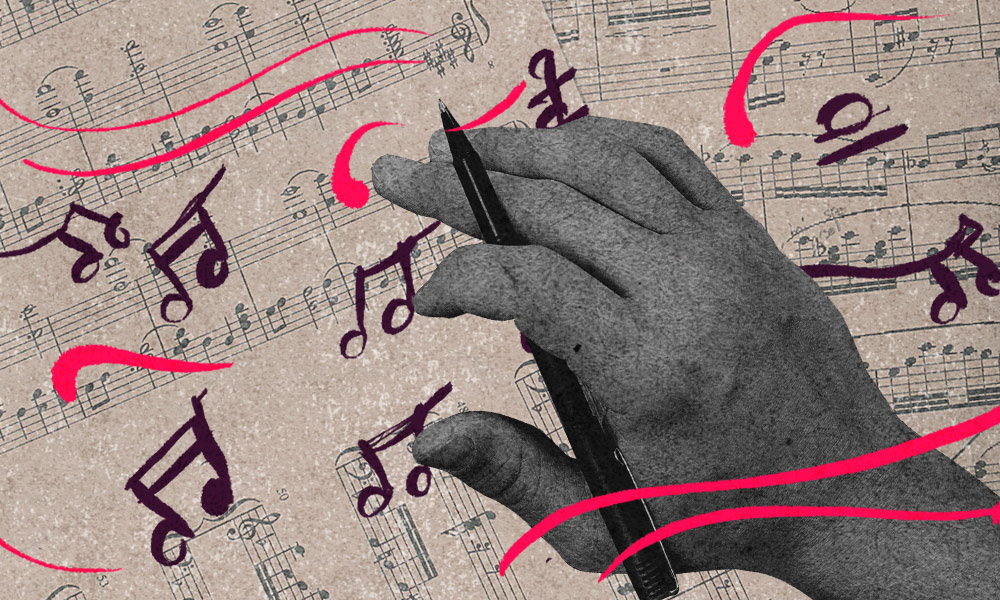 Any musical composition can be reconceptualized – Franz Liszt arranged his own works for piano and transformed Bach's organ music – and the best music arrangers in jazz, pop, and rock have become world-famous. (Quincy Jones and Nelson Riddle are just two of the absolute modern masters.)
Music arrangers can decide which instruments will be used, which notes will be repeated, and what sections of the music are repeated, and in which order. Their subtle changes to the choice of instruments, tempo, key, or time signature can make all the difference to the success of the final record.
Here we pick 20 of best arrangers in popular music over the past century. The list could have run to triple figures, and some wonderful arrangers just miss out, including Herb Alpert, Booker T Jones, Mike Post, Jack Nitzsche, Jimmie Haskell, HB Barnum, Harold R. Battiste, Nile Rodgers, Pee Wee Ellis, Bobby Martin, Jeremy Lubbock, Nick Ingham, Isaac Hayes, Neil Hefti, Don Sebesky, Michel Legrand, Andre Previn, Don Sebesky, and Christian McBride. Arrangement has moved with the times: Larry Gold is today one of the go-to arrangers for strings on hip-hop records.
Our 20 best music arrangers are listed in order of chronology by birth. Think we've missed one of your favorites? Let us know in the comments section, below.
Mary Lou Williams (1910-1981)
Arrangement in the 20th century was essentially a profession restricted to men, but one woman who blazed her own brilliant trail was pianist, arranger, and composer Mary Lou Williams. As well as writing hundreds of fine songs (including "What's Your Story Morning Glory" and the Dizzy Gillespie hit "In The Land Of Oo-Bla-Dee"), she arranged music for Duke Ellington, Earl Hines, Cab Calloway, and Benny Goodman. She was a seminal influence on the swing era – she told Melody Maker in 1954 that she was being asked to write "five or six arrangements a week" at her peak – and her arrangements for some of the most beloved bands, including Louis Armstrong's, make her an enduring pioneer. Williams influenced women who followed, including Alice Coltrane, and her male peers. Ellington said that Williams "had a standard of quality that is timeless."
Check out: "Trumpets No End (Blue Skies)" by Duke Ellington
Trumpets No End (Blue Skies) (Live)
Gil Evans (1912-1988)
Gil Evans, composer, pianist, and arranger, worked with big-band stars such as Claude Thornhill and bebop musicians Miles Davis and Gerry Mulligan. He is rightly hailed as a titan among jazz arrangers. His work displayed a rich orchestral variety that brought out the best in Davis. "He never wasted a melody. He never wasted a phrase," said the trumpeter. "What he did to the texture of an orchestration, what he did with pop songs was like writing an original piece. Students will discover him. They'll have to take his music apart layer by layer. That's how they'll know what kind of genius he was." For Verve Records, he also arranged for guitarist Kenny Burrell and singer Astrud Gilberto.
Check out: "A Felicidade" by Astrud Gilberto
Russell Garcia (1916-2011)
Russell Garcia wrote a series of guidebooks to being a professional arranger, after a career in which he had excelled in that field, as well as being a noted conductor and composer. He was an influential figure in Hollywood and on the West Coast music scene. Garcia, who worked with Judy Garland, Julie London, Oscar Peterson and Mel Tormé, also arranged and conducted Louis Armstrong and Ella Fitzgerald's 1958 classic, Porgy & Bess. He was known for his signature four-trombone band, which he used on recordings with Anita O'Day. In the 50s he was under contract as an arranger for Universal Pictures and oversaw the music for Charlie Chaplin's 1952 film, Limelight.
Check out: "Summertime" by Louis Armstrong and Ella Fitzgerald
Ella Fitzgerald & Louis Armstrong - Summertime from Porgy and Bess
Billy May (1916-2004)
Billy May was a staff arranger for Capitol Records in the 50s and put his stamp on a range of music, whether it was foxtrots for the Arthur Murray Orchestra or romantic ballads for Nat King Cole. His arranging and conducting work on Frank Sinatra's album Come Fly With Me brought May's skills to a global audience and put him in huge demand in the jazz world. He later worked with Bing Crosby, Ella Fitzgerald, and Peggy Lee. May also wrote and arranged music for films, including The Front Page, and television shows such as ABC's Naked City.
Check out: "Walking My Baby Back Home" by Nat King Cole
Walkin' My Baby Back Home
Dave Bartholomew (1918-2019)
Fats Domino gave an interview in which he credited trumpeter, bandleader, and producer Dave Bartholomew, who died in June 2019, aged 100, as the man who helped invent rock'n'roll in the late 40s and early 50s. "They didn't call it 'rock'n'roll' in those days, but that's what we were playing all the same. Most of the credit goes to Dave Bartholomew," Domino said of his fellow New Orleans great, in a magazine interview in 1957. Pianist and singer Mac Rebennack (Dr. John) later said that Bartholomew was superb at putting together small arrangements for simple chord-type melodies.
Check out: "Blueberry Hill" by Fats Domino
Nelson Riddle (1921-1985)
Nelson Riddle was best known for his sophisticated orchestrations for Frank Sinatra. Riddle, who always paid tribute to his mentor Tommy Dorsey for teaching him the nuanced art of arrangement, was the music director of Capitol Records during the 50s. Over the course of his long career, Riddle worked with artists as diverse as Nat King Cole, Peggy Lee, Ella Fitzgerald, Judy Garland, Kiri Te Kanawa, and Linda Ronstadt. He won an Oscar for Original Song Score Or Adaptation in 1975 for his score for The Great Gatsby. Riddle once turned down The Beatles when they asked him to arrange a song for them. "He had turned them down saying it's not really fair to the music – and he was right," Ronstadt told Associated Press in 1983.
Check out: "I've Got The World On A String" by Frank Sinatra
I've Got The World On A String (Remastered 2000)
Tito Puente (1923-2000)
As well as being a dynamic percussionist and vibrant bandleader, Tito Puente, known as the King Of Latin Music, was a masterful music arranger. His groundbreaking series of percussion-only albums demonstrated his profound skill and imagination as an arranger. He was also a jazz fan who worked with Dizzy Gillespie and Sonny Stitt. Puente's mid-50s album Cuban Carnival – which blends Duke Ellington-style orchestration with Latin percussion – is considered one of his masterpieces.
Check out: "Mambo Buda" by Tito Puente and his Orchestra
Henry Mancini (1924-1994)
The four-time Oscar winner Henry Mancini was one of Hollywood's greatest composers ("The Pink Panther Theme" is among his credits) and was also a magnificent music arranger. He got his first big break arranging for Benny Goodman and Glenn Miller. Though he may be celebrated more for his composing skills – notably the wonderful ballad "Moon River," written for Breakfast At Tiffany's – he was a skillful arranger and his instrumental arrangement on "Baby Elephant Walk" earned him a Grammy in 1963.
Check out: "Theme From "Z"" by Henry Mancini
George Martin (1926-2016)
Many of The Beatles' orchestral arrangements and instrumentation were written, arranged, or performed by George Martin, who replied modestly when asked about his status as the so-called "fifth Beatle" that "they were geniuses. I was the guy who helped fix it." His work on the song "Eleanor Rigby" is regarded as seminal by fellow arrangers; Martin said he took the work of American film composer Bernard Hermann as a model for what he did with the string quartet.
Check out: "Strawberry Fields Forever" by The Beatles
The Beatles - Strawberry Fields Forever
Burt Bacharach (1928-2023)
The multi-talented Burt Bacharach is behind more than 500 published compositions, which produced 66 Top 40 hits, for a range of artists, and has won three Oscars. Though Bacharach's songwriting (most notably with lyricist Hal David) is well known, his abilities as a luxuriant music arranger contributed to the creation of what is called "the Bacharach sound" – the foundation of hit singles such as "Walk On By" and "A House is Not a Home."
Check out: "Walk On By" by Dionne Warwick
Toshiko Akiyoshi (1929- present)
Japan's Toshiko Akiyoshi was the first woman to be named both Best Composer and Best Arranger in a DownBeat magazine readers' poll, and was also honored with the prestigious NEA Jazz Masters Award in 2007. Akiyoshi, who has recorded solo albums for Verve Records, has received four Grammy nominations in the Best Arrangement On An Instrumental category. She blazed a trail for 21st-century female arrangers, including Nomfundo Xaluva, Florence Welch, Anne Dudley, and Mexico's Magos Herrera.
Check out: "Remembering Bud" by The Toshiko Akiyoshi/Lew Tabackin Big Band
Oliver Nelson (1932-1975)
Oliver Nelson was only 43 when he died of a heart attack in 1975. He left a wonderful legacy as a producer and music arranger. Nelson, who started out as a saxophonist and played with Duke Ellington and Count Basie, wrote the scores for several films, including Death Of A Gunfighter, and composed the music for hit TV shows such as Ironside and The Six Million Dollar Man. He worked closely with other talented musicians and arrangers, including Lalo Schifrin. Nelson was one of the most in-demand arrangers of his time, working on albums with Louis Armstrong, Herbie Mann, Sonny Rollins, Cannonball Adderley, Ray Charles, Ringo Starr, Wes Montgomery and Lee Morgan. He arranged ten Jimmy Smith albums for Verve Records.
Check out: "Slaughter On Tenth Avenue" by Jimmy Smith
Dave Grusin (1934- present)
Oscar-winner Dave Grusin is one of the top film scorers of his generation (his back catalogue includes The Graduate) and is a marvelous composer and arranger. He is renowned as a jazz musician and founder of the record label GRP Records. He has also put together albums for Blue Note Records. His ten Grammy awards include one in 2003 for arranging on "Mean Old Man" by James Taylor. Grusin has also worked closely with numerous top musician-arrangers, including Chick Corea, Michael Brecker, and Barry Manilow.
Check out: "My Funny Valentine" by Michelle Pfeiffer
Quincy Jones (1938- present)
In a career spanning nearly seven decades, Quincy Jones has worked with Michael Jackson, Miles Davis, Aretha Franklin, Dizzy Gillespie, Cannonball Adderley, Stevie Wonder, Marvin Gaye, Billie Holiday, Count Basie, Ella Fitzgerald, Louis Armstrong, Duke Ellington, Ray Charles, and P Diddy, to name but a few. Most notably, he was a producer of choice for Frank Sinatra. His arrangements for Count Basie won him a Grammy in 1964, one of 28 such awards.
Check out: "Makin' Whoopee" by Dinah Washington
David Van DePitte (1941-2009)
Though Motown sometimes did not list their music arrangers on album sleeves – founder Berry Gordy did not want them poached by rival labels – they played an important part in the "Motown Sound". Among the key Motown arrangers were Paul Riser, Wade Marcus, and Willie Shorter. Our pick from Motown arrangers is David Van DePitte, who began as a jazz trombonist with the Tommy Dorsey Orchestra. Van DePitte, who died in 2009 at the age of 67, was a guiding hand behind hits for The Supremes, The Temptations, and Stevie Wonder. He is perhaps best known for his contribution to the brilliant Marvin Gaye album What's Going On, with his soulful arrangements for the Detroit Symphony Orchestra.
Check out: "What's Going On" by Marvin Gaye
Marvin Gaye - What's Going On (Official Video 2019)
Brian Wilson (1942- present)
Brian Wilson was The Beach Boys' principal songwriter, music arranger, and producer, and is regarded as one of the most important musical artists of the 20th Century. Wilson's experimental arrangements on The Beach Boys' legendary 1966 album, Pet Sounds, were considered groundbreaking. Paul McCartney has said that Pet Sounds was one of his favorite albums and praised the innovative way that Wilson blended singing with musical instruments such as harmonicas, harpsichords, and snare drums.
Check out: "Good Vibrations" by The Beach Boys
The Beach Boys - Good Vibrations (Official Music Video)
Jean-Claude Vannier (1943- present)
Jean-Claude Vannier was a self-taught pianist from Courbevoie in the outskirts of Paris who made his name as the music arranger of Serge Gainsbourg's 1971 masterpiece, Histoire De Melody Nelson, which was noted for its sweeping use of violas, violins, and cellos. Vannier went on to arrange for a host of top French musicians, including Françoise Hardy and Claude François. He also provided arrangements for Whitney Houston and Petula Clark, and orchestrated a Melody Nelson tribute at the Hollywood Bowl in 2011 that featured Beck.
Check out: "Ah! Melody" by Serge Gainsbourg
Richard Carpenter (1946-present)
Richard Carpenter was influenced by Burt Bacharach and showed his own ability to innovate with his version of "Close To You," a song Bacharach had previously arranged for Dionne Warwick. Carpenters' records are distinguished by Richard's production and arrangements, some of which were done while he was still in his early 20s. He was adept at melodies and countermelodies, and knew how to bring the best out of sister Karen's voice.
Check out: "Superstar" by Carpenters
David Campbell (1948- present)
Canadian David Campbell is one of the most sought-after music arrangers in modern popular music. As well as arranging the strings on some of his son Beck's albums (including Sea Change and the Grammy-winning Morning Phase) he has arranged albums for Miley Cyrus, Adele, Justin Timberlake, Beyoncé, Michael Jackson, and Muse. He is versatile, too, and has worked with country music bands such as Lady A (on their track "Hurt").
Check out: "Paper Tiger" by Beck
Vince Mendoza (1961- present)
Vince Mendoza was still in his 20s when he was signed to Blue Note Records, and the versatile and prolific multi-Grammy winner has written arrangements for a wide variety of pop and jazz artists, from Joni Mitchell, Sting, Melody Gardot, and Björk to Joe Zawinul, John Scofield, Charlie Haden, Randy Brecker, and GRP All-Star Big Band. His work with Elvis Costello and the Dutch ensemble Metropole Orkest on Flame Burns Blue, an album released through Deutsche Grammophon, paid tribute to other great music arrangers, with versions of songs by Dave Bartholomew, Burt Bacharach, and Billy Strayhorn.
Check out: "Hora Decubitus" by Elvis Costello