Verve Records: A History Of "The Jazz Of America"
Throughout its rich and varied history, the groundbreaking Verve Records has brought "The Jazz Of America" into millions of homes around the world.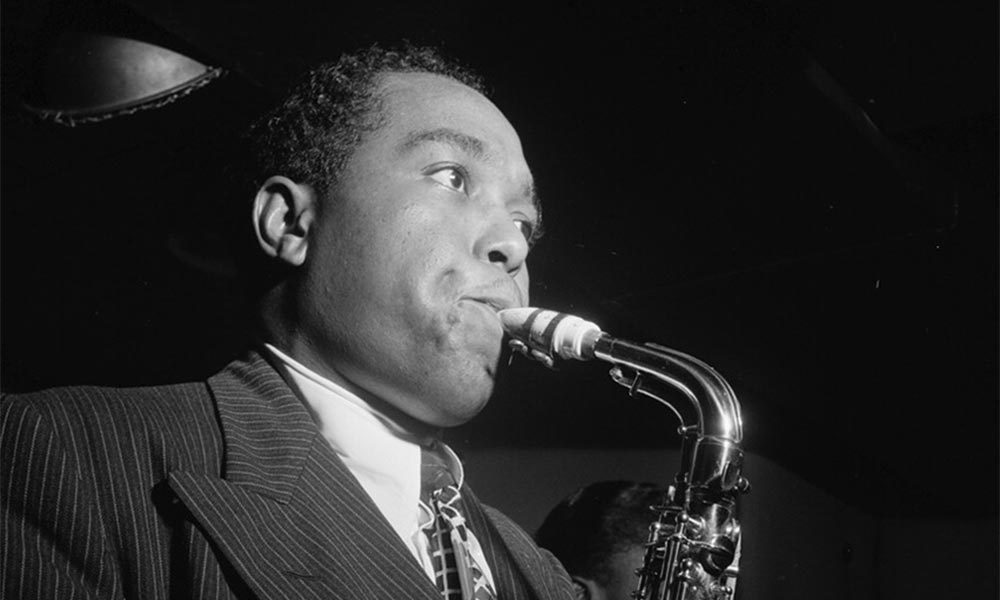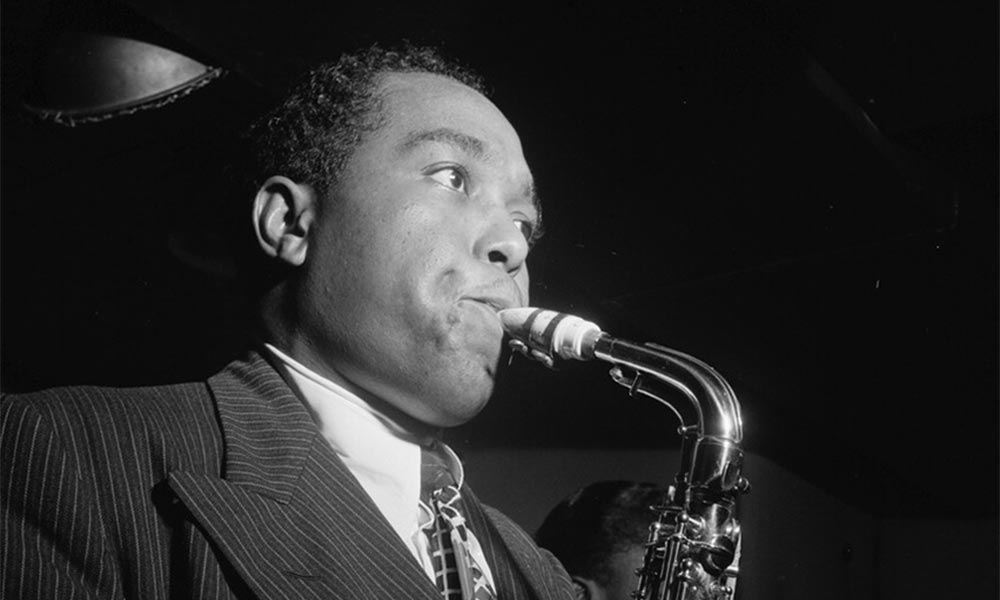 There is no single record label that has introduced more people to jazz than Verve Records. Having previously started Clef Records and Norgran, labels that included Charlie Parker and Billie Holiday on their roster, the same man, Norman Granz, then formed Verve. Founded in 1956, initially as a label to record Ella Fitzgerald, Verve through the dawning of the LP era, released classic records by Oscar Peterson, Louis Armstrong, Count Basie and many others. In the early 1960s, the craze for all things Bossa Nova was ignited by Stan Getz's mellifluous saxophone and Verve released brilliant records by pianist Bill Evans. As the 1960s progressed, so did Verve, signing the ebullient Hammond organ playing Jimmy Smith and guitar genius Wes Montgomery. In more recent years, Diana Krall has introduced a whole new generation to the possibilities of jazz and Herbie Hancock released only the second jazz album ever to win a Grammy Award for Album Of The Year; naturally the other one was also a Verve album.
Jazz is America's one true original art form. During the 1960s, on the inner bag of every Verve long-playing record was written, 'the Jazz of America is on Verve'; on which basis, 'the Sound of America' was on every Verve album release.
"Jazz stirs the possibilities for creativity in the moment. Jazz is about the human character; jazz is about feeling, not just about entertainment. Jazz is heeling." – Herbie Hancock
Listen to the best of Verve Records on Apple Music and Spotify.
Jazz At The Philharmonic
It was at the tail end of 1955 that Norman Granz decided to form Verve Records; he did so specifically for Ella Fitzgerald. Already managed her career, he felt he knew how to make the kind of records the singer should be making – history has proved he was right. Just how important has been recognised by the release of Ella Fitzgerald – the Voice of Jazz, a 10 CD box set that was issued in 2013.
However, the story of Verve goes back a decade or more, where it can trace its roots to Granz's ambition to take jazz out of the clubs and into concert halls, as well as in Clef and Norgran, the record labels that he had been running for a number of years.
The genesis of Verve Records occurred when the twenty-five-year-old Norman Granz staged his first 'Jazz at the Philharmonic' concert in Los Angeles in 1944. From the very beginning, Granz had a vision of what he wanted to achieve by taking jazz out of the smokey, sometimes seedy, clubs and into more respectable, prestigious event venues, like New York City's Carnegie Hall. Among the many brilliant musicians that played these concerts were Charlie Parker and Billie Holiday. Bird, as Parker was nicknamed, even did a concert with strings which featured the music that was on his Charlie Parker With Strings album; this has recently been reissued on vinyl.
There are recordings of Billie Holiday on these JATP concerts (Billie Holiday at JATP) and also from when she appeared at Carnegie Hall just after her album Lady Sings the Blues came out. The show, which featured much of the material from that LP, along with readings from her autobiography, was a sell-out and despite the limitations with Billie's voice, she delivered a superb performance captured on the album The Essential Billie Holiday. It would be one of her last recordings; in less than three years she was dead.
Fighting racial prejudice
Besides introducing jazz to an expanding audience, Granz was on another mission; he was fighting racial segregation, a fight that that cost him both professionally and personally. He also paid his musicians well. "With Norman, you travelled first class, stayed at first-class hotels and never played anywhere there was segregated seating," said trumpeter Dizzy Gillespie.
Granz was a visionary, this is what he had to say in 1947: "Jazz at the Philharmonic represents a trend in which jazz is likely to take in coming years, when instead of small, dimly lit, clichéd night clubs containing seventeen glazed-of-eye jazz fans (who are very hip and address everyone as Jack), the concert stage will attract thousands of people who will have a good time, whose listening standards will be raised and jazz, which heretofore has been an italicized art, will attain capital definition and stature." As the JATP tours grew more extensive, Granz developed what is the template for modern touring, one that is replicated today by just about every kind of artist from jazz to rock, as well as every other musical genre.
Launching Verve Records
For Granz, starting a record company was, to begin with, a way of expanding his JATP franchise, but almost immediately the artists that appeared in his concerts recognised the opportunity of making studio recordings. By the late 1940s and early 1950s, the artists that Granz recorded for his Clef and Norgran labels included Charlie Parker, Billie Holiday, Dizzy Gillespie, Lester Young, Count Basie, and Stan Getz.
Soon after founding Verve, Granz placed Clef and Norgran under the umbrella of his new company, a move that gave his fledgling label a roster of artists and recordings, which now represent much of what is considered best from this golden era of jazz. New artists were signed to Verve and as the company expanded and became even more successful, many new fans found that jazz was to their liking. Ella Fitzgerald's recordings of the Great American Songbook, beginning with The Cole Porter Songbook in 1956, are some of the long-playing records' early triumphs. As are Ella's albums with Louis Armstrong, not an obvious choice of duet partners, but one that works brilliantly. Satchmo's recording with Oscar Peterson is another case of taking two musical giants and putting them together to create magic in the studio. For sublime readings of standards, just listen to Louis Armstrong Meets Oscar Peterson and you will be convinced that you are in the company of two of the finest jazz musicians of the 20th century.
Canadian pianist Oscar Peterson was the most recorded artist on Verve records. His work as an accompanist and partner to some of the labels best musicians produced stunning results, just give a listen to Ben Webster Meets Oscar Peterson. But O.P's brilliance as a leader of a trio or quartet is where he truly shines. His recordings of the Great American Songbook, The Jazz Soul of Oscar Peterson or Oscar Peterson At the Concertgebouw are testament.
In its early years, Clef recorded two of jazz piano's most accomplished exponents, Art Tatum and Bud Powell. But it was in 1962 that another master of the blacks and whites made his debut record for Verve, Bill Evans's Empathy. There followed a string of diverse and creative recordings from the masterly, Conversations With Myself to the epic Bill Evans With Symphony Orchestra.
Count Basie is another who worked with some of the greatest names in jazz, including Ella Fitzgerald and Frank Sinatra. However, he only got to do that because he had led one of the best bands since the 1930s. A relative veteran he produced a string of fine albums as Count Basie and His Orchestra, first for Clef, but just listen to his first release on the Verve label, April in Paris, to hear why a big band is one of the most exciting musical experiences… ever.
New directions
In 1960 Granz sold Verve to MGM Records and soon Creed Taylor was running the label and taking it in a new direction. It was helped greatly by the Bossa Nova jazz craze that swept in from South America, records by Stan Getz with Charlie Byrd, with Joao Gilberto and of course his wife Astrud. Jazz was not only cool, it was on the charts and more popular than ever. As if to prove the point the Getz/Gilberto (Joao) album, the one that includes 'The Girl From Ipanema' won the Grammy award for album of the year in 1965.
Verve signed new artists, among them, Jimmy Smith and Wes Montgomery who became further conduits for converts. Jimmy Smith had recorded a string of fine albums for Blue Note but when he recorded for Verve he reached the pinnacle of his career. For innovation and creativity just listen to The Cat (1964), an album that is enhanced by the complex arrangements of Lalo Schifrin, or Bashin' The Unpredictable Jimmy Smith from 1962, which features the arrangements of Oliver Nelson – big band meets Hammond, but at no time is Smith's attacking organ overshadowed.
Jimmy Smith made some fine albums with Wes Montgomery, including The Dynamic Duo, Creed Taylor continuing the Granz idea of pairing some of the label's best talents, but it was the guitarist's solo albums on which his reputation was built. Wes Montgomery made his debut for Verve in 1964 and the following year released Bumpin', which is as good a place to start as any to explore Montgomery's ability to make six strings sound like at least double that number.
Verve Records in the 21st Century
Virtuosity has remained paramount to the Verve label and Diana Krall is one of the most gifted and talented musicians to play jazz in the modern era. People talk about Frank Sinatra's gift of timing and ability to get inside a song. Krall is up there with him on the same plain. She digs deep and tells us things about songs like no one else can. The Look Of Love in 2001 made No. 9 on the Billboard main chart and has become Diana Krall's best-selling record. Krall's superb vocals and perfect piano accompaniment to the delicate and languid Claus Ogerman arrangements, and Tommy LiPuma's exquisite production, make this a record that exudes class, in the best tradition of the great Verve records from earlier decades.
A true legend, it was not until 1994 that Herbie Hancock finally recorded for Verve, but once he did it felt like he had just been waiting for the moment. In 2007 his album River: The Joni Letters won the Grammy for Album Of The Year and it is a masterpiece. It's the kind of album to play to people who say, "I'm not sure I like jazz."
Today, under the leadership of David Foster, Verve Records is producing quality new recordings by artists that include Diana Krall, Trombone Shorty, Lizz Wright, and Smokey Robinson. Seventy years after Norman Granz decided to take jazz out of the clubs and into the concert halls, the musical revolution that he founded continues to flourish. At the very first Jazz at the Philharmonic concert on 2 July 1944, Nat King Cole was among the artists that appeared. In 2013, among Verve's releases has been one by Nat King Cole's daughter, Natalie Cole en Español – the wheel has turned full circle.
In 2013 the 400-page book Verve – the Sound of Americawas published by Thames & Hudson to tell the story of this truly remarkable record label. It features over 1200 images, the majority of which were shot in Verve's New York archive. To accompany the book, there was a box set of five CDs – Verve: The Sound Of America: The Singles Collection – which trace the story of the label through 100 of its single releases and also a series of ten vinyl reissues in the original album art, remastered at Abbey Road, which includes LPs by Charlie Parker, Stan Getz, Oscar Peterson and Billie Holiday.
Format:
UK English