Viva Las Vegas: A History Of Sin City's Musical Residencies
Las Vegas residencies by Frank Sinatra helped turn Sin City into an entertainment mecca. It is now one of the hottest destinations for live music.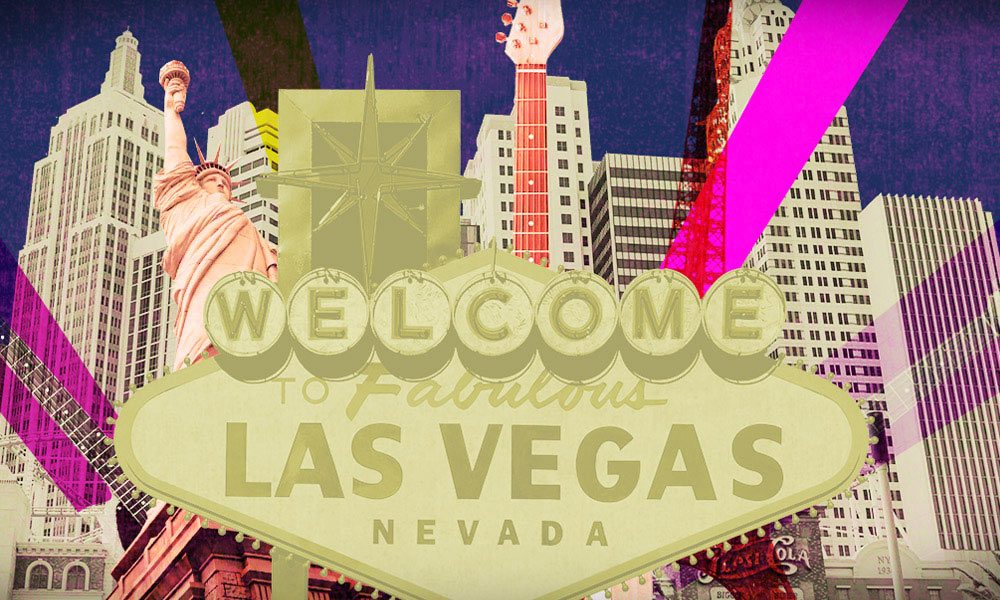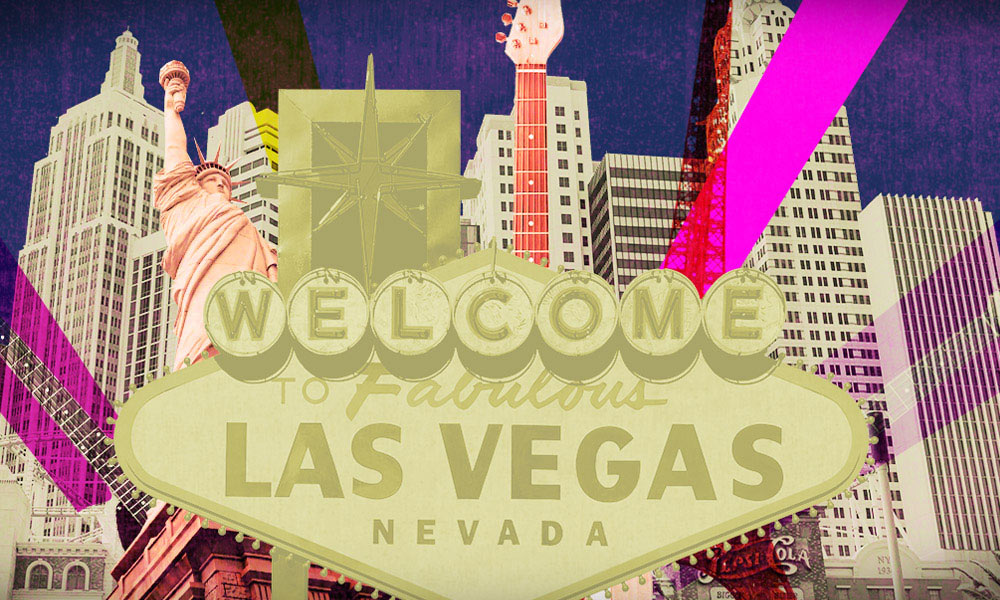 Comedian Don Rickles called Las Vegas "the boiling pot of entertainment." It is a gaudy gem in the middle of the desert; a "Sin City" built on gambling, live shows and an ethos of instant gratification. For more than 70 years, however, Las Vegas has been home to concert residencies from some of the biggest names in the music business, and stars such as Liberace, Elvis Presley, and Frank Sinatra became almost as emblematic as the city's blackjack tables.
For a time in the late 70s and 80s, the former frontier town was derided as a retirement home for musical careers, a place where a washed-up old crooner would go for a residency, forlornly singing medleys of their old hits night after night to a few hundred bored or drunk punters and tourists, resting between visits to the slot machines.
The past two decades, however, have marked a new era in Las Vegas entertainment, with global superstar 30-somethings such as Drake and Beyoncé eager to put their stamp on the city. Lady Gaga, whose Enigma and Jazz And Piano shows launched in 2018, is also helping make Las Vegas hip again. "It's been my lifelong dream to be a Las Vegas girl. I'm so overjoyed," she said.
A gambling mecca in the desert
Las Vegas was founded as a city on May 15, 1905, by Mormons. By the 30s, it had become known as the "quickie divorce capital of the world," the place where stars such as Clark Gable went to annul a marriage. After being issued a gaming license by the state of Nevada, in 1931, the city quickly began transforming itself into a gambling mecca in the desert.
Bigger resort hotels and casinos sprang up to cater to the growing hordes of visitors, and in 1941 the western-style El Rancho Vegas was the first themed resort on South Las Vegas Boulevard, a four-mile highway that eventually became known as "The Strip." Hotel Last Frontier was opened a year later, and a new breed of owners realized that hiring big-name entertainers would draw even wealthier gamblers to Las Vegas; they started with comedians such as Jimmy Durante, Sophie Tucker, and Milton Berle.
The first musician to make a real impression on the city was 25-year-old pianist Liberace, the son of Italian and Polish immigrants, who appeared at the Hotel Last Frontier in November 1944. He spent the morning of his first concert walking up and down The Strip giving out handbills that read, "Have You Heard Liberace?" He would chat to potential customers, telling them how to pronounce his name ("It's Liber-AH-chee").
The man who had been a soloist with the Chicago Symphony Orchestra as a teenager dropped his repertoire of classical tunes in favor of show tunes and popular contemporary boogie-woogie songs, and the Las Vegas crowds went wild. Maxine Lewis, entertainment director at the hotel, doubled his salary on the spot, offering him a long-term contract. Liberace packed Las Vegas showrooms for the rest of his life, becoming the highest-paid entertainer in the world and the first king of the residency.
Liberace Music Video & Entrance 1981
Liberace developed an over-the-top persona (rhinestone-drenched costumes, fox-fur capes with a 16-foot train, a hat with feathers, and trademark candelabra resting atop his piano) that earned him the nickname "Mr Showmanship." "I don't give concerts. I put on a show," said the man who once arrived on stage in a Rolls-Royce driven by a chauffeur dressed in all-white. When Liberace discarded his cape, a miniature Rolls appeared on stage to transport it off.
"Four weeks in Las Vegas could buy you a Third World country"
As word of Hotel Last Frontier's success with Liberace spread, organized crime mobs saw a chance to make big money. In late 1945, gangster Bugsy Siegel and his partners took over hotels such as The Flamingo. Before Siegel was murdered by his mafia bosses (for skimming millions in profits), he was instrumental in bringing in musicians such as Xavier Cugat to play at his hotels. In the 40s, nearly every casino on The Strip employed a full-time band or orchestra, full of former sidemen from big bands led by Woody Herman and Stan Kenton.
What hotel bosses really craved, though, was a star name to advertise on the neon billboards outside their venues – and they were willing to pay big to bring the stars to Las Vegas. The entertainers took their wads of cash and turned a blind eye to the activities of the owners. "They were great owners," said comedian Red Buttons. "You'd look forward to working, and the money was enormous. Four weeks in Las Vegas could buy you a Third World country."
The musician who was hottest property in the late 40s was Nat "King" Cole, who had enjoyed a runaway success with hits such as "(I Love You) For Sentimental Reasons." When The Thunderbird was finished, in 1948, the casino opened with a show by Cole. Ella Fitzgerald made her Las Vegas debut at the hotel a year later. When Cole was hired, however, Las Vegas was still mired in racism. The musician was not even permitted to gamble at the venue he was headlining.
Frank Sinatra ft. Ella Fitzgerald - The Lady Is A Tramp (Official Video)
"The Mississippi Of The West"
Black musicians in Las Vegas were ordered to stay at boarding houses and motels on the town's outskirts, in a black area known as "Dustville." Cole stayed in a trailer. The Moulin Rouge, built in 1955, was celebrated as the first desegregated casino, but lasted only six months before being closed, reportedly under pressure from bigoted white casino owners.
Harry Belafonte, Della Reese, Lena Horne, and Lionel Hampton were also victims of the ingrained racism that earned Las Vegas the sobriquet of "The Mississippi Of the West." Jazz bandleader Hampton and his wife Gladys had tickets to see The Ed Sullivan Show but were told to enter once the lights were dimmed so the white audience would not "be offended" by seeing black people in the audience.
Belafonte was put in a motel room that stank of dog urine. It later transpired that the previous occupant had been the singer Pearl Bailey, who had brought along an incontinent dog. An outraged Belafonte warned the casino that he was ready to cancel the contract. He was told that if he tried to get out of his deal, he would leave Las Vegas "in a box."
"The big hotels turned Louis Armstrong away"
When jazz master Louis Armstrong played a residency, in a double act with opera singer Robert Merrill, he was also treated appallingly. In a letter to The New York Times in 2000, Merrill recalled: "We would often go out after a show to eat and relax. It truly bothered me that when we would go to one of the big hotels on The Strip, I would be warmly greeted, but Pops would be politely turned away. Louis would say, 'That's OK, Bob,' but neither of us would enter. Instead, we'd go to where Louis was staying and Lucille would cook up some delicious Southern fare."
Some white entertainers showed their displeasure at the bigotry. Actress Marlene Dietrich – who, in 1953, was being paid $35,000 a week to perform at The Sahara – made a show of linking arms with black singer Lena Horne and leading her into the casino bar in defiance of their policy of segregation. Frank Sinatra later reportedly threatened to cancel future engagements at The Sands hotel unless Sammy Davis, Jr, was granted equal rights.
In 1960, the Las Vegas council ruled to end segregation and allow black guests to stay on The Strip, a decision taken in part to head off a planned civil-rights march by the NAACP. That year, Cole played a residency at The Sands, who had offered a contract allowing the singer and his band members full access to the opulent hotel's facilities, which included a 108-foot-long bar that could serve 500 customers at a time. Their support of his band was one of the reasons he chose the venue for a live album for Capitol Records.
You Leave Me Breathless (Live At The Sands/1960/Remastered 2002)
"The stars were the draw, not the casinos"
The 50s had been a wild and weird time in Las Vegas, whose population had doubled in the first five years of the decade, to 44,750 people. In true Las Vegas style, the city even capitalised on the atomic-bomb testing that was taking place some 60 miles away in the Mojave Desert. The Chamber Of Commerce printed calendars with detonation times and the best spots for watching the mushroom clouds. Not every project flourished, however. The ill-fated horse-racing venture, Las Vegas Park, closed after only 13 races in 1953.
In the 50s some of the most iconic hotels in the world shot up along The Strip, including The Royal Nevada, The Riviera, The Hacienda, and The Tropicana. And they all wanted musicians. It was the first golden era of Las Vegas music; joining Liberace in town were Louis Prima, Edith Piaf, The Andrews Sisters, Maurice Chevalier, Tommy and Jimmy Dorsey, Mel Tormé, Benny Goodman, Gene Krupa, Ginger Rogers, and Dinah Shore. Actor and future President Ronald Reagan even had a sell-out Las Vegas show. "The stars were the draw, not the casinos. They weren't the cherry on the cake like they are today. They were the cake," singer Paul Anka said three decades later.
Las Vegas ostentatiously trumpeted its growing success. In 1959, the landmark "Welcome To Fabulous Las Vegas" sign, designed by artist Betty Willis, was unveiled and quickly became one of the most recognizable symbols in the world. "Las Vegas was fabulous, and we wanted to advertise that," Willis said in 2008. "There was no other word to use." The sign had a Disneyland feel and the silver dollars spelling out "welcome" were designed to "look lucky" to the legions of visiting gamblers.
"Sinatra was the king of Las Vegas"
Also synonymous with Vegas was Frank Sinatra, who was a fixture at the city for 43 years, from his first gig in September 1951, at the Desert Inn – when he was romancing Ava Gardner – until May 1994. By 1953, he was performing twice nightly at the Copa Room at The Sands, and the success of his Las Vegas shows, combined with a resurgent film career and critically acclaimed albums for Capitol, helped turn Ol' Blue Eyes into a showbusiness legend.
By 1959, he had a nine percent share in The Sands. "Las Vegas is the only place I know where money really talks – it says 'goodbye,'" he joked. He loved giving concerts there and would occasionally fly in jazz stars to accompany him. One of his best live albums, Sinatra At The Sands, captured a performance with Count Basie and his orchestra.
Come Fly With Me (Live At The Sands Hotel And Casino/1966)
In Janis L. McKay's book Played Out On The Strip: The Rise And Fall Of Las Vegas Casino Bands, a violinist from the Las Vegas Philharmonic Orchestra talked about the thrill of playing with Sinatra. "Sinatra liked to have a full 70-piece orchestra. I've never felt such charisma in my entire life as from this man," said Sharon Street-Caldwell. "During rehearsal, he would just stand there and he was listening to every single person. He could tell who was in tune. His show was most amazing. I could see what all the hype was about."
Sinatra was not only celebrated for his solo work but also for his shows with Dean Martin, Sammy Davis, Jr, Joey Bishop, and Peter Lawford, the group dubbed "The Rat Pack." In 1960, they were in Las Vegas to film the crime caper Ocean's 11. After a day's filming, they would perform two sell-out shows in the Copa Room. Their cabaret act attracted some of the most famous celebrities of the day, including Spencer Tracy, Natalie Wood, Judy Garland and soon-to-be president John F Kennedy. "Sinatra was the king of Las Vegas, because the minute he stepped in town, he drew all the big-money people," said actor and singer Sonny King.
A tub carved out of desert rock
Wayne Newton started in Las Vegas in 1959 as a 16-year-old singer; by the time he had a 1963 hit with "Danke Schoen," he was doing three shows a night and was such a fixture on The Strip that he earned the nickname "Mr. Las Vegas." It is estimated that by the time the 76-year-old celebrated his 60th anniversary, in 2019 – with concerts at Cleopatra's Barge at Caesars Palace – he would have racked up more than 30,000 Las Vegas shows. Newton lived up to the garish image of the city. After gigs, he would pilot a helicopter to his Greek-style desert mansion, Casa De Shenandoah. His 40-acre ranch home contained peacocks, swans, deer, and even wallabies. He even had a hot tub carved out of desert rock.
Like most Las Vegas acts in the 60s, Virginia-born Newton was North American. The town did turn British for a few memorable days in August 1964, however, when Beatlemania hit Las Vegas, prompting the besieged Liverpudlians to take refuge in their 18th-floor penthouse suite. They sneaked out to play the one-armed bandit machines. Tickets started at only $2 to see the group perform at the Las Vegas Convention Centre and their two shows were seen by 16,000 people. Liberace called in to meet the new musical sensations.
Though The Dave Clark Five played Vegas three months later, few British bands were brought to Las Vegas during the 60s (The Kinks did not come until 1983 and The Rolling Stones didn't play Vegas until 1994). This was mainly because the core middle-aged and elderly audiences simply did not want to hear young rock'n'roll acts. What they wanted as they ate and sipped at lounge-room tables was established crooners, especially those willing to deliver jokes and anecdotes between songs.
The Rolling Stones - Let's Spend The Night Together - Las Vegas
They "sat through Presley as if he were a clinical experiment"
When 21-year-old Elvis Presley first played Las Vegas, it was long before he had been crowned The King of Rock'n'Roll. For his two-week run at the New Frontier Hotel in April 1956, he was third on the bill, listed as an "Atomic Powered Singer." The audience were middle-aged married couples and they did not like his gyrating dances or raucous singing. Newsweek reported that the crowd "sat through Presley as if he were a clinical experiment."
Elvis was panned by Las Vegas Sun reviewer Bill Willard, who wrote, "For the teenagers, the long, tall Memphis lad is a whiz; for the average Vegas spender or show-goer, a bore. His musical sound with a combo of three is uncouth, matching to a great extent the lyric content of his nonsensical songs." Presley, in turn, was annoyed by an unappreciative audience – "They're eating when I come on," he complained – and the whole experience put him off Las Vegas. He did not return as a performer for 13 years.
Presley's interest was revived in 1968 when he took his wife Priscilla to see Tom Jones. He told the Welshman afterward that "you really lit a fire in me." A year later, in the middle of a career revival on the back of his TV comeback and his No.1 single "Suspicious Minds," Presley returned for his own triumphant residency of sold-out shows at the International Hotel. His greedy agent, Colonel Parker, tied him to performing 837 cabaret shows in Las Vegas in eight years.
Elvis Presley, The Jordanaires - Viva Las Vegas (Official Audio)
For a time, newly inspired and enjoying hanging out with an old friend from his Memphis days, BB King, Elvis was thrilled to be playing Las Vegas. But things turned sour and, within a few years, lacking inspiration and creativity, he became a parody of his early vibrant self. A morose Presley consumed lots of drugs, ate prodigiously, and became ever more bloated and more publicly ridiculous. In one of his last appearances, his skin-tight pants split open.
One of the biggest commercial rivals to Presley was Lola Falana, who became known as "The Queen Of Las Vegas." She was the top-paid female performer on The Strip in the late 70s, earning around $100,000 a week playing at The Aladdin. She became as disillusioned as Presley, but after quitting showbusiness in 1989, Falana began charity work for the poor, funding a religious group called Save Sub-Saharan Orphans.
"A unique bombardment of the senses"
By the time of Presley's last concert in Las Vegas, in December 1976, the city had become an international byword for excess and consumption. As Gram Parsons put it in his song "Ooh Las Vegas": "Every time I hit your crystal city/You know you gonna make a wreck out of me." Tom Wolfe accurately summed up the Las Vegas experience as "a unique bombardment of the senses." As well as the gambling and drinking, the music shows, magic acts, circuses, and boxing (Las Vegas was where Mike Tyson bit off part of Evander Holyfield's ear), the casinos seemed to house an unending supply of topless showgirls and strippers. "This old town is filled with sin/It'll swallow you in," sang The Flying Burrito Brothers on their debut album, The Gilded Palace Of Sin.
Las Vegas had drugs and prostitution problems (downtown Vegas was known as Glitter Gulch) and it was becoming the butt of jokes. "I only ever play Vegas one night at a time," said comedian Robin Williams. "It's a hideous, gaudy place; it may not be the end of the world per se, but you can certainly see it from there."
Put out to pasture
The 80s started disastrously with a fire at the MGM Grand Hotel in November 1980 that killed 87 people and injured some 700 more. The nationwide recession hit Las Vegas hard and the knock-on effect of the legalization of gambling in Atlantic City, New Jersey, further diminished The Strip's drawing power. Added to this, rock bands were by then more interested in playing huge sports arenas than Las Vegas cabaret shows. Thousands of ordinary musicians found themselves out of work as corporate hotel owners started replacing live music with synthesizers and taped music.
Musically, Vegas began to seem like a place you went to be put out to pasture in a mohair tuxedo. The crumbling nature of the cabaret circuit seemed to be summed up by Sammy Davis, Jr, who, in 1985, canceled a residency in order to have a hip replacement. Other names with successive careers in bygone times, such as Cher, Engelbert Humperdinck, The Osmonds, Andy Williams, Johnny Mathis, Diana Ross, Fats Domino, Gladys Knight, Chuck Berry, Carl Perkins, and Hal Linden, were also regulars in this era. It was joked that more people went to the Liberace Museum than to one of the pianist's concerts. Sinatra decried the fact that hotels were now concentrating on building family attractions to supplant the music acts. He called Las Vegas in the 80s "an amusement park" and said, "In my era, Las Vegas was rock solid and now it's papier-mâché."
After Sinatra died in 1998 – all the lights of The Strip were dimmed in his honor – there was a sense of one era ending and a new one on the horizon as business owners began to prepare for the 21st Century. A host of new hotels opened in the year of Sinatra's death, including The Bellagio, which cost a record $1.7 billion to construct. The demand for live music was reignited and Barbra Streisand's New Year's Eve concert at the MGM Grand in 1999 became The Strip's highest-grossing concert ever, in a year in which Las Vegas became the world's most popular city destination, with 37 million tourists a year. "Las Vegas is the hip new scene," said Bob Dylan – and he wasn't talking about drive-through wedding chapels with marriages officiated by Elvis impersonators.
"Now everyone wants in"
One artist, in particular, played a key part in ridding Las Vegas of the appearance of being the last stop on an artist's road to obscurity. Céline Dion, who regularly sang Sinatra's "All The Way" in concert, performed her first Las Vegas show in 2003 and has since played to more than five million fans in her residencies. Significantly, she was still at the height of her popularity, selling out arenas all over the world. This was a game-changer for fellow musicians and booking agents. Her 2003-07 Las Vegas residency, called A New Day, remains the highest-grossing residency in the history of music, according to the Billboard Boxscore. Dion made $385 million for 714 shows at The Colosseum at Caesars Palace.
Confirmation of the city's renewed status came in November 2006, when Prince opened his own nightclub called 3121, formerly the Club Rio showroom, where he would jam for three hours and then eat at the nearby Asian-themed restaurant run by his personal chef. Prince had a private lounge under the stage (accessible by a purple staircase) and musicians were desperate to drop in and play with him.
The 3121 residency ended in April 2007, but in the years since, a star-studded parade of artists have pitched their tents in Last Vegas, including DJ Calvin Harris, Bruno Mars, Mariah Carey, Def Leppard, Mötley Crue, Guns N' Roses, Boyz II Men, Carlos Santana, and CeeLo Green, along with returning favorites such as Rod Stewart, George Strait, and Shania Twain.
DEF LEPPARD HITS VEGAS: The Sin City Residency
"Years ago, artists would put up their noses if I mentioned the thought of a Vegas residency," said Grammys producer Ken Ehrlich, who has produced Dion's shows. "Céline changed all that in one fell swoop and now everyone wants in. Acts are reacting to the rigors of the road, the uncertainty of fickle audiences, and the advantages of being in one place for a defined period of time."
"The demographic is more diverse than ever"
Britney Spears earned $475,000 per performance for her 2013-17 residency at Axis and the Colosseum. "What followed Britney was going out and getting younger artists and a wider span of genres that would mirror the changing demographic of Las Vegas," Kurt Melien, president of Live Nation Las Vegas, told Las Vegas Weekly. "Now we've got everything from Pitbull to Brooks & Dunn. The demographic is more diverse than ever."
"People like Céline Dion, Britney, and J.Lo have made Vegas a happening spot where most artists want to go to," said Howie D of Backstreet Boys. "It is a place that's both a hot spot and also somewhere where it's easier to do a big show. Businesswise, it makes a lot of sense. Physically, for us and our health, being in one location is easier on our families."
The comedy film The Hangover depicts a wild bachelor party in Las Vegas, a city that attracted a record 42.2 million tourists in 2018. Many visitors will pay a lot of money to see their favorite musicians. "Vegas is one of the hottest destinations, especially for bachelorette/bachelor parties, birthdays, and weddings," added Howie. "So a lot of our fans have grown since the early days and are at that point in their lives where they'll be coming to Vegas for these milestones."