'Appeal To Reason': Rise Against's Anthemic Punk Classic
The album is a call for listeners from all walks of life to see global issues as people's issues.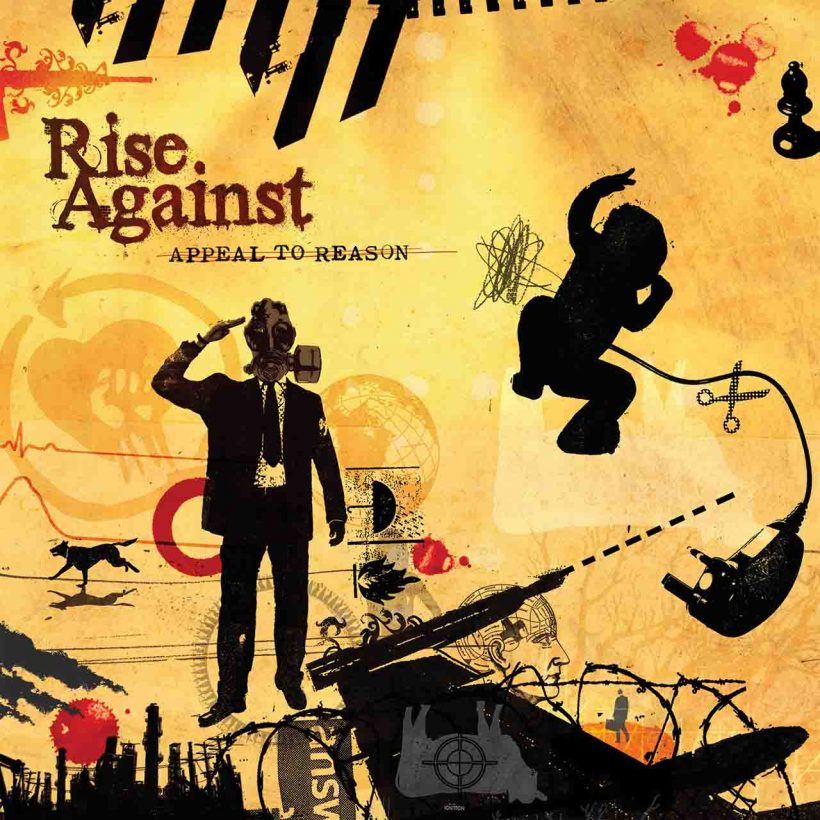 The title of Rise Against's fifth studio album, Appeal To Reason, had multiple meanings. It's the name of the socialist newspaper where Upton Sinclair first published the material that became The Jungle, his 1906 Chicago meatpacking expose. Fast forward 100 years in that same city, and the words also referenced Rise Against's basic stance: Look past politics, and understand what is actually happening.
Rise Against - Re-Education (Through Labor)
Rise Against rose to prominence as a musical voice for the powerless, a defiant group singing songs of oppression and freedoms lost. It is a project, in lead singer and guitarist Tim McIlrath's opinion, that is less radical than it is pragmatic. In a 2008 interview with The Red Alert, McIlrath explained his opposition to being labeled a political band: "​​I've done a lot of interviews with people who are vaguely familiar with our band, and what comes up is that Rise Against is political and controversial – and that stuff has always kind of baffled me," he said. "I've taken a look at the things we're saying in our songs and the things we're asking of each other and of other people, and when you boil it down, we're asking people to be fair to each other. We're asking people to give each other a chance in a world free from injustice."
Listen to Rise Against's Appeal to Reason now.
The band espoused this philosophy throughout Appeal To Reason on songs like "Re-Education (Through Labor)," where McIlrath took the perspective of a 9-to-5 worker. "Cause we don't live/ We just survive/ On the scraps that you throw away," he sings. The chugging guitars and McIlrath's melodic half-yell gives the song a rare blend of urgency and vulnerability. Elsewhere, on "Savior," the band showcases a thematic versatility, diving into a story of heartbreak that gives the album a personal bent – a counterpoint to the intense and impassioned protest epics.
Rise Against - Savior (Official Music Video)
Whether singing of a relationship turned sour or the crushing weight of poverty, McIlrath's lyrics and the band's performances give the music a desperate poetics that is galvanizing. To be fair, McIlrath did call out George W. Bush by name on multiple occasions, but there is a general anger throughout the album that takes aim at a broken world order, as opposed to specific people and places. Almost anybody could relate these songs to their life in some way. Who doesn't want a community built around equity, honesty, and kindness? Rather than take stances that would alienate wide swaths of people, Rise Against wants a better world for all. Appeal To Reason is a call for listeners from all walks of life to see global issues as people's issues.