Fats Domino
Fats Domino was a one-off in an industry full of artists who are 'likes' and his music as well as inspiring many other performers has given immense pleasure.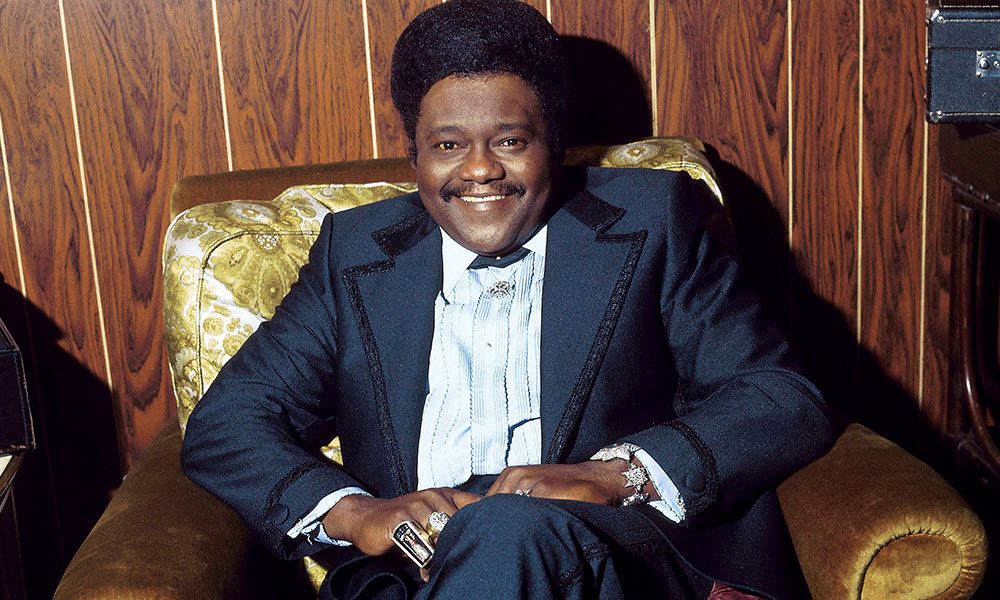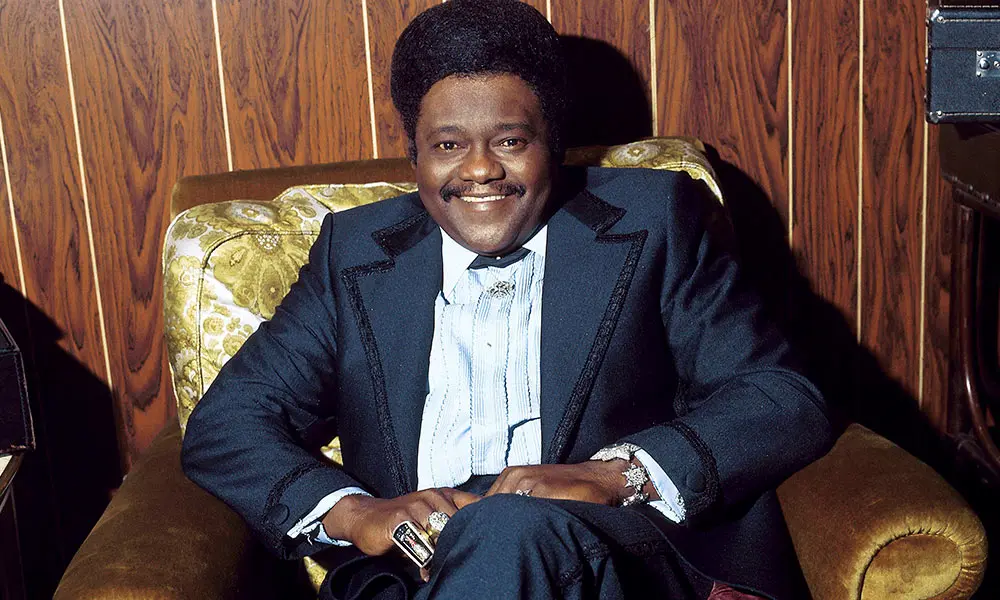 In thirteen years Antoine 'Fats' Domino put 66 records on the Billboard chart; not a record, but still a formidable achievement and with the exception of Elvis, no other rock 'n' roller had such success. Fat's predates what most people consider the point at which rock 'n' roll began. His 1949 recording, The Fat Man sure sounds like rock n' roll to me, so he's another that can claim to have been there at the birth.
"His ample and genial presence, more than any other, embodies the spirit of New Orleans, the cradle of jazz." – Mick Brown writer and Phil Spector biographer
Fats was born in New Orleans and as a small child, he learned to play the piano from his brother in law, making his debut at 10 years old. He skipped school in his early teens and having been influenced by Albert Ammons and Fats Waller he began playing the piano in New Orleans nightclubs, which is where he met and worked with bandleader Dave Bartholomew. In 1949 Bartholomew took him to the Imperial label to record, within a few months they had their first hit, 'The Fat Man' got to No.2 on the R&B chart in early 1950. He followed it with two more top 10 R&B hits and then in 1952 had his first No.1 on the R&B chart with 'Goin' Home'.
From the remainder of the 1950s, he was rarely off the R&B chart, having top 3 records with, 'Going To The River' (1953), 'Please Don't Leave Me' (1953) and 'Ain't It A Shame' (1955). It was 'Ain't It A Shame' that crossed over to the pop chart making No.10 and introduced Domino to a wider audience.
"We called it rhythm-and-blues back then. A fellow by the name of Alan Freed, he used to have a big old show out of the Brooklyn Paramount in New York. I used to hear a lot of those shows on the radio. He called it rock-and-roll." – Fats Domino
Most people think this song is called, "Ain't That A Shame", because that is what Fats sings, but on the label, it is definitely 'it'. In May 1955 it entered the R&B charts and ended up spending 11 weeks at No.1. Its progress on the main Billboard chart was hampered by a cover version by Mr Vanilla, Pat Boone, who took it to No.1. In the UK it became a hit for Fats in early 1957, making No.23.
Fats' success with white audiences was in some ways amazing because he did it without radically changing his musical style, a style that owed a great deal to the big band sound of New Orleans, honking saxes and a driving beat. Interestingly, Fats learned to speak English after he first learned to speak French and you can hear his accent coming through if you listen hard to some of the early recordings. In 1956 'I'm in Love Again' made No.3 on the main chart having also topped the R&B chart. His next major hit was 'Blueberry Hill' written by Bobby Cerdeira, Al Lewis and Larry Stock.
'Blueberry Hill' is quintessential Fats! Quintessential rock 'n' roll, but originally it was a hit for Glenn Miller with a vocal by Ray Eberle. If a record says hit from its opening notes it's this. It made No.6 in the UK chart and in the process became the biggest of his twenty British hits; it also charted again in Britain in 1976. It was also covered by Elvis, Rick Nelson, Andy Williams and in 1976 by the Beach Boys.
His next hit in early 1957, 'Blue Monday', was from the Jayne Mansfield film The Girl Can't Help It, was an R&B No.1 and got to No.5 on the main chart; it could only manage a more lowly No.23 in Britain. In 1957 'I'm Walkin' was another R&B No.1, a Billboard No.4 and a UK No.19, Valley of Tears an R&B No.2, a No.8 on Billboard and UK No.25. In the US there were another six more lowly placed singles on the main chart, It was 1959 before Fats had another major US hit, 'Whole Lotta Loving' got to No.2 on the R&B chart in November and No.6 on the Hot 100. "I want To Walk You Home' in 1959 along with 'Be My Guest and 'Walking to New Orleans' in 1960 became the last of Fats' recordings to make the Top 10 of the Billboard chart., although he still charted another 27 times before the decade was out.
"I'd like to take Fats Domino, Little Richard, Big Joe Turner, Clyde McPhatter and bring them into the bag of today." – Otis Redding 1967
Domino's last US chart entry was in 1968 when his cover of the Beatles 'Lady Madonna' spent 2 weeks on the Hot 100 at No.100. The irony is that Paul McCartney based his song on Fats' playing style. Perhaps it was fitting that this should be his last hit. There is absolutely no denying that Domino was one of THE rock 'n' roll names of the 1950s – second only to Elvis. He later turned to play Las Vegas as well as touring in Britain regularly. In 1980 he even managed a hit on the country chart, 'Whiskey Heaven', from the Clint Eastwood movie Any Which Way You Can got to No.51.
"After the Queens, Springsteen's and other things too horrible to mention, its something like Fats Domino that restores one's faith in rock and roll." – Mick Farren in 1976
Of his 66 records that made the Billboard chart, Fats wrote 48 of them, many of them with Dave Bartholomew. Besides being loyal to Bartholomew, Fats was loyal to his home city and lived in New Orleans for almost all his life. In 1986 he was inducted into the very first Rock and Roll Hall of Fame, the following year he won Grammy's Hall of Fame and a Lifetime Achievement Award.
He lived in a brightly painted yellow mansion in the predominantly working-class Lower 9th Ward, where he was often to be seen in his bright pink Cadillac. In 2004, Rolling Stone placed him at No.25 on their list of the "100 Greatest Artists of All Time." In 2005 with Hurricane Katrina approaching New Orleans, Fats chose to stay at home with his family, partly because of his wife's poor health. His house was in an area that was heavily flooded; by January 2006, work was underway to repair his home. In August 2006 George W. Bush visited Fats in the Lower 9th Ward to give him a replacement of the National Medal Of Arts; the original having been lost during Hurricane Katrina.
In 2009 Fats made a rare appearance at The Domino Effect in the New Orleans Arena in a show that was a tribute to New Orleans' greatest ever artist, The man who had sold 65 million records was honoured by B.B. King, Chuck Berry, Little Richard, Keb' Mo', Wyclef Jean, and Taj Mahal. Fats was a one-off in an industry full of artists who are 'likes' and his music as well as inspiring many other performers has given immense pleasure.
Words: Richard Havers
Format:
UK English