'I Miss Your Sad Virginia Whisper': A Tribute To Sweet Gene Vincent
Ten period quotes about, and by, a unique and much-loved rock'n'roll original.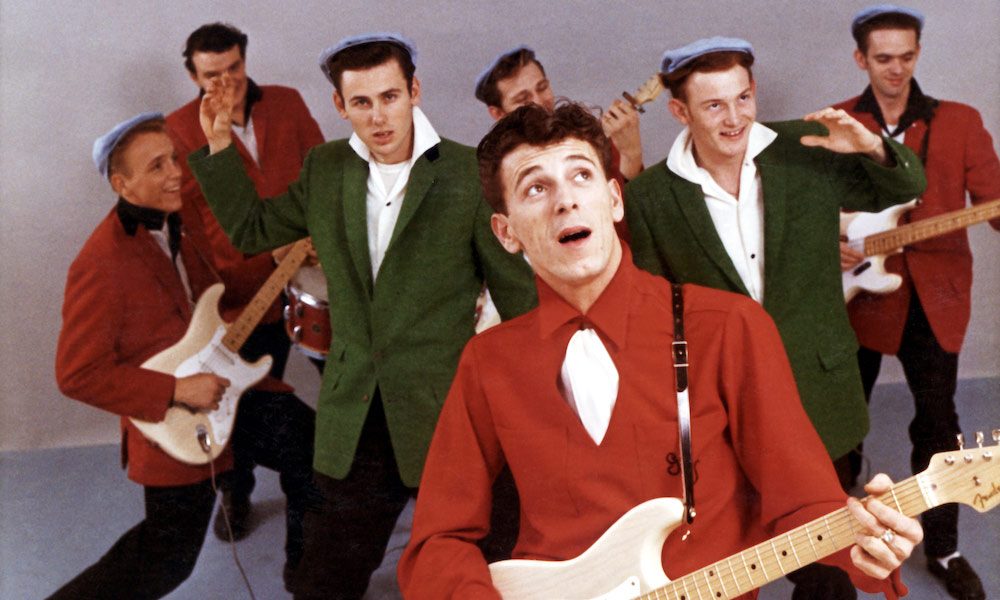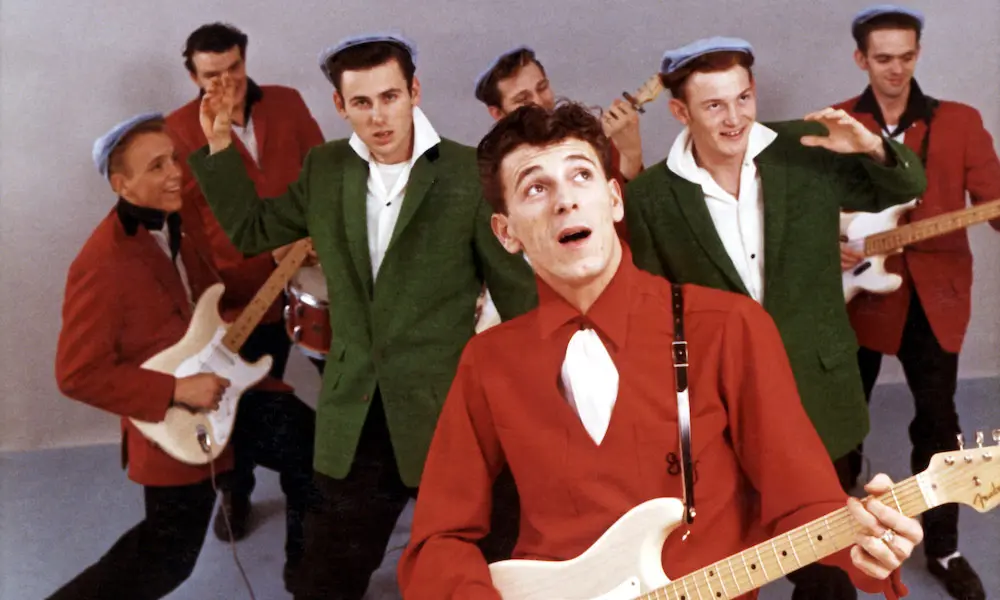 Far too many of the first generation of rock'n'roll were taken from us early. Gene Vincent was injured, but survived, the horrific car crash that claimed his friend and workmate Eddie Cochran in 1960, but he was still only a cruelly young 35 when he died from a ruptured stomach ulcer in 1971.
Vincent Eugene Craddock, to give him his birth name, was born on February 11, 1935 in Norfolk, Virginia. His influence on fans and later stars alike is immense, and certainly not reflected in a total of just two US Top 20 hits, with the trademark "Be-Bop-A-Lula" and "Lotta Lovin'." In the UK, that initial theme song was followed into the Top 20 by "Blue Jean Bop," and he scored further hits of a similar size with "My Heart" and "Pistol Packin' Mama."
Here's a selection of ten period quotes about, and by, a unique and much-loved original, which give a flavor of the impact he made in his short life, and the legacy he left behind.
"The American rock'n'roll singer who guests on three Boy Meets Girls shows…and who arrives in [the UK] next Saturday, is going to be one of the busiest stars Jack Good has yet brought over" – June Harris, Disc, December 1959
"Gene Vincent, who was asleep at the time of the crash, suffered a broken collar bone, and was well enough to phone his wife on Monday. He was discharged from hospital on Tuesday and flew back to the States with the body. He will return in time to start his new tour at Hanley on April 30" – Disc, April 1960
"Vincent is even greater than he was before. The highlights of his performance were some of his more established numbers, 'Blue Jean Baby' and 'Summertime.' And in his closing song, 'Be-Bop-A-Lula,' he broke two mikes through his frantic actions" – June Harris, Disc review of concert at East Ham Granada, February 1961
"Electric albums that I dug were by Elvis, and things like 'Be Bop A Lula' by Gene Vincent and guys like Carl Perkins and the Everly Brothers" – Roger "Jim" McGuinn of the Byrds, Hit Parader, December 1966
"For the third album…I'd like to do some of the songs I really dig by people like Gene Vincent, Bill Haley, Fats Domino, Elvis Presley, Little Richard, Buddy Holly. A lot of their stuff has been done before, but what I'm really after are some of their songs which are really good but, for some reason or another, weren't their biggest hits" — John Kay of Steppenwolf, Circus magazine, March 1969
"When I first started you had single singers like Carl Perkins, then the singing groups started coming on strong like the Penguins and the Platters. Then it swung to the single artists again like Fabian and Avalon and then The Beatles came out and groups started. You've got the single artists again now like Tom Jones and Engelbert. Nothing's changed really. The groups that are big today aren't really doing anything new. I was sure when I heard Creedence Clearwater that they were playing some Carl Perkins licks" – Gene Vincent, Melody Maker, November 1969
"The rock and roll revival has already hit the States. It hit L.A. like a ton of bricks. [Little] Richard, Chuck Berry and myself are working steady in the States and Canada and a lot of the groups have had to switch over to rock and roll." – Gene Vincent, Melody Maker, November 1969
"Gene Vincent, after years of ill health and injury, died this week of a perforated ulcer. Vincent, an uncompromising Virginian greaser, was responsible along with Eddie Cochran and Jerry Lee Lewis, for most of what was mean and greasy in fifties rock and roll. Where Elvis was the teenage hood who got lots of girlfriends, Vincent was symbolic of the punk who leant against walls at the High School dance and cleaned his nails with a switch blade" – Mick Farren, International Times, October 1971
Listen to the 50s playlist for more original rock'n'roll greats.
"His early work was powerful stuff. It may have sent the upstanding youth scurrying in the direction of Fabian and Pat Boone, but Vincent became the darling of everyone who ever coveted a black leather jacket with an eagle on the back" – Mick Farren, New Musical Express, February 1975
"Shall I mourn your decline with some thunderbird wine, and a black handkerchief? I miss your sad Virginia whisper, I miss the voice that called my heart" – "Sweet Gene Vincent," Ian Dury and the Blockheads, New Boots and Panties album,1977
Buy or stream Gene Vincent's Capitol Collectors Series compilation.