'There's A Party Goin' On': How Wanda Jackson Stole The Rockabilly Crown
Released in 1961, Wanda Jackson crowned herself Queen Of Rockabilly with the raw rock'n'roll belters found on 'There's A Party Goin' On.'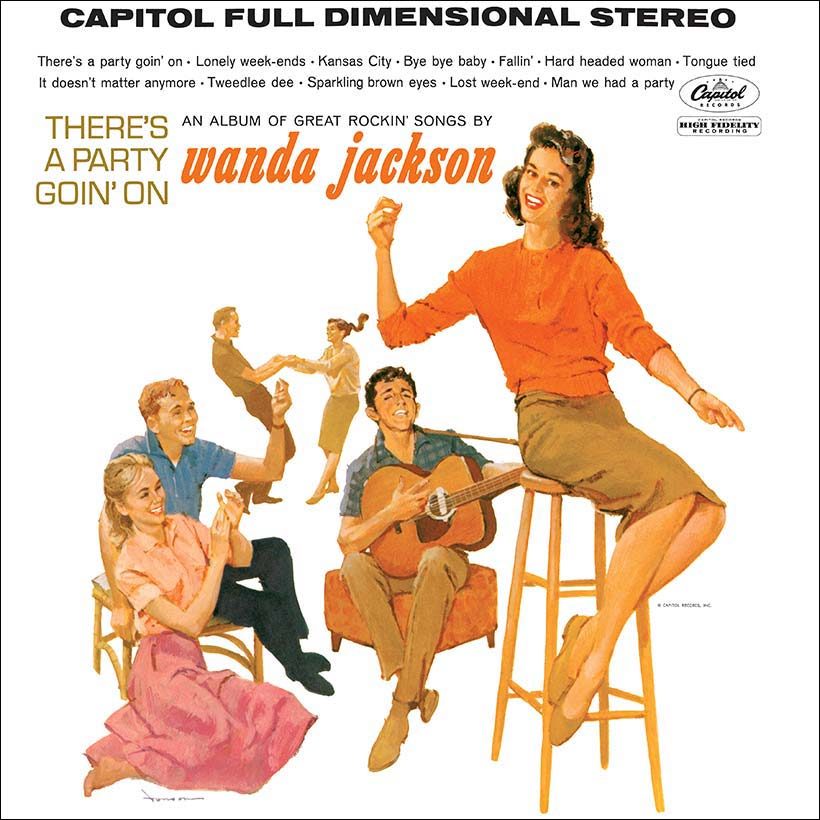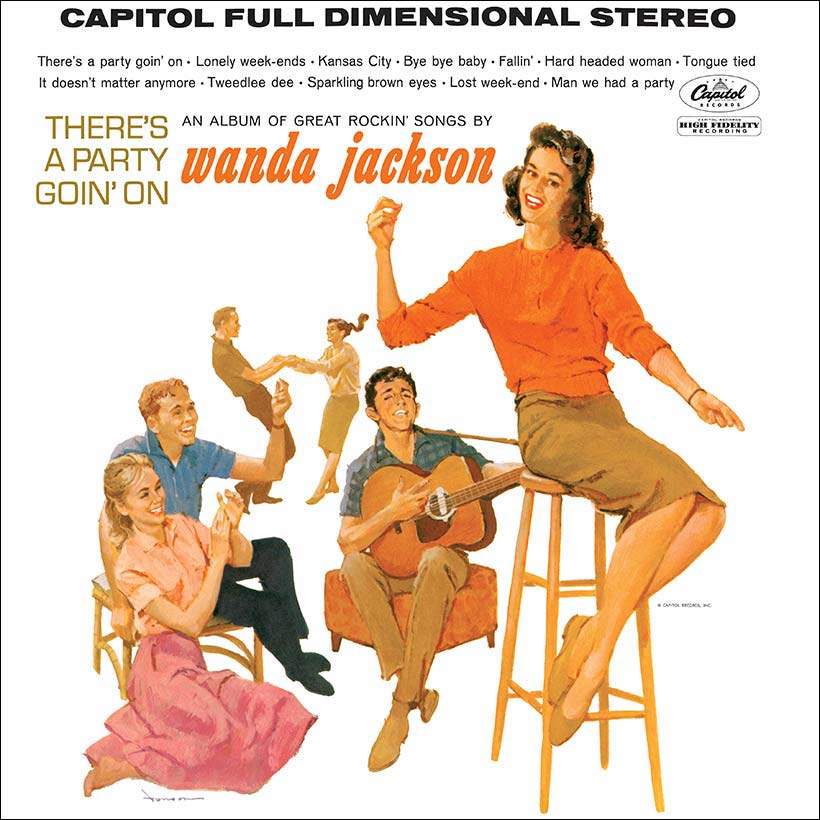 Wanda Jackson tore up the rulebook. She tried to sign to Capitol Records but they didn't want to know. Girls didn't sing rockabilly – and anyway, they told her, records made by ladies didn't sell. Why, she wasn't even a cowgirl. Even though Jackson was from Okie, she didn't sing country. Her pappy was a struggling musician, not a guy who flogged his guts out on a ranch. When she did finally persuade Capitol to give her a contract, in 1956, she rejected any idea that she was gonna sing ballads. Wanda demanded that her records sound like a labelmate's – and she didn't mean Keely Smith or The Andrews Sisters. She meant Gene Vincent, the rawest rocker of the era. There was a woman with cojones. She already had her sights on the Queen Of Rockabilly title, and would grasp it with her second album, There's A Party Goin' On.
Listen to There's A Party Goin' On now.
Though rockabilly was meant to be over by 1961, lost in a slush of high school and syrup, nobody told Wanda. Not that she'd have taken any notice. There's A Party Goin' On rocks like a hammock in a Force 10 gale. Here she is on the title track, growlin' up a storm, while Roy Clark's gutsy guitar, which is stunning throughout, would be more than enough to deter the fainthearted. No problem, then. What could deter Wanda, who seems set to prove herself, as her version of a Claude DeMetrius classic says, a "Hard Headed Woman"?
While Wanda's regarded as a raucous belter, always startin' that party, she could sell a song with admirable subtlety. Her version of Charlie Rich's classic "Lonely Weekends" reveals her ability; you totally believe that she's capable of distracting herself all week but loses it at the weekend over her absent fella. She's in the same state for "Lost Weekend," but this time the romantic wreckage is her fault. In between, we find out why on Wilbert Harrison's "Kansas City": if that seems like a clichéd song to cover, back then it was pretty radical for a woman to be delivering an R&B hit (and clearly loving it), shifting from the calm chorus to the gritty verses.
Wanda Jackson - Hard Headed Woman
If Wanda's lacking anything here, it's great original tunes. Not that it matters much when her choppy, chunky cut of "It Doesn't Matter Anymore" comes along. You're not comparing it to Buddy Holly's version; she imposes her own style on it. A touch more country than the original, it's another showcase for Clark's picking; he's known as a country player even though he rocked in Wanda's road band The Party Timers. Even better, she takes Neil Sedaka's slapback-drenched mockabilly "Fallin'" and makes it hotabilly. One of two Don Covay tunes she tackles here (alongside the title track), her rendering of "Tongue Tied" is convincingly stammering, while the band doesn't so much as stutter. The cha-cha-cha beat on "Tweedle Dee" is Wanda's only false step: it holds her back a little, though she gives it all she has. While the album's not quite a concept LP, she returns to the party theme, debriefing down the event at the end as Clark uses his whammy bar like it's going to vanish when midnight comes and the bash is over.
A lot of time has passed since There's A Party Goin' On appeared in those distant pre-Beatles days. Some of Wanda's growls may seem overcooked to modern tastes but that's the way it was back then; you could say the same about having a party as a wild concept. But it's straight down the line good-time rockin', as honest as her life is long. And the blows she struck for female rock'n'roll emancipation still have an effect today – everyone from Connie Francis to Lulu to Paloma Faith owes her a debt, and she rocks way harder than any of them. There's still a party goin' on. Wanda started it.