'Ooh! My Soul': Yet Another Rocking Specialty From Little Richard
After 'Good Golly, Miss Molly,' Richard was on the radio and in the charts with another unique Specialty single, 'Ooh! My Soul.'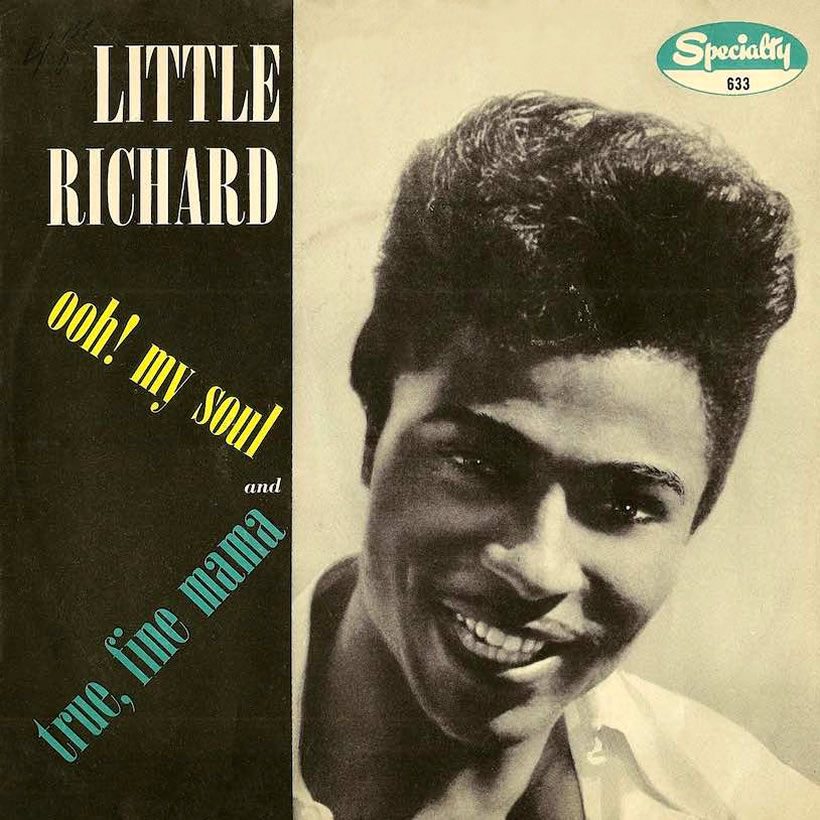 By the middle of 1958, the whirlwind of success that had made Little Richard one of the most exciting stars of the original rock'n'roll era had peaked. In a two-and-a-half-year period, he had logged four US Top 10 hits and at least another half-dozen absolute classics of that, or any, era in pop history.
After "Good Golly, Miss Molly," Richard would never hit the Top 10 in America again. But he was on the radio and in the charts with another Specialty single performed as only he could, "Ooh! My Soul." Twinned with "True Fine Mama" the single entered the pop chart earlier in June and then, on the last day of that month in 1958, it debuted on Billboard's R&B listings.
"Ooh! My Soul" was a Little Richard original, credited to his real name of Richard Penniman. A typically dynamic rocker, it deserved much better than its No.31 peak on the US pop chart, although it did manage No.15 on the R&B side and became a Top 30 hit in the UK.
Reaching across the Atlantic
Richard's influence, as ever, spread far and wide. Young rock pin-up Ritchie Valens recorded a version of the song for his debut album in that same year of 1958, amusingly renaming it "Ooh! My Head." Meanwhile, who should be listening admiringly, across the Atlantic, but the young men who would become The Beatles.
Follow the 50s playlist for more classic 50s songs.
Paul McCartney has often spoken of incorporating Richard's trademark "whooos" into his style, and in August 1963, The Beatles recorded their version of "Ooh! My Soul" at the Playhouse Theatre in Manchester for a BBC radio show. Their rendition would eventually be released three decades later on the 1994 Live At The BBC compilation.
Buy or stream "Ooh! My Soul" on The Very Best of Little Richard.