'Runaway': The Revolutionary Pre-Synth Sound Of Del Shannon
The haunting keyboard motif, the tortured vocal, and the unforgettable falsetto combined for an early 1960s pop classic.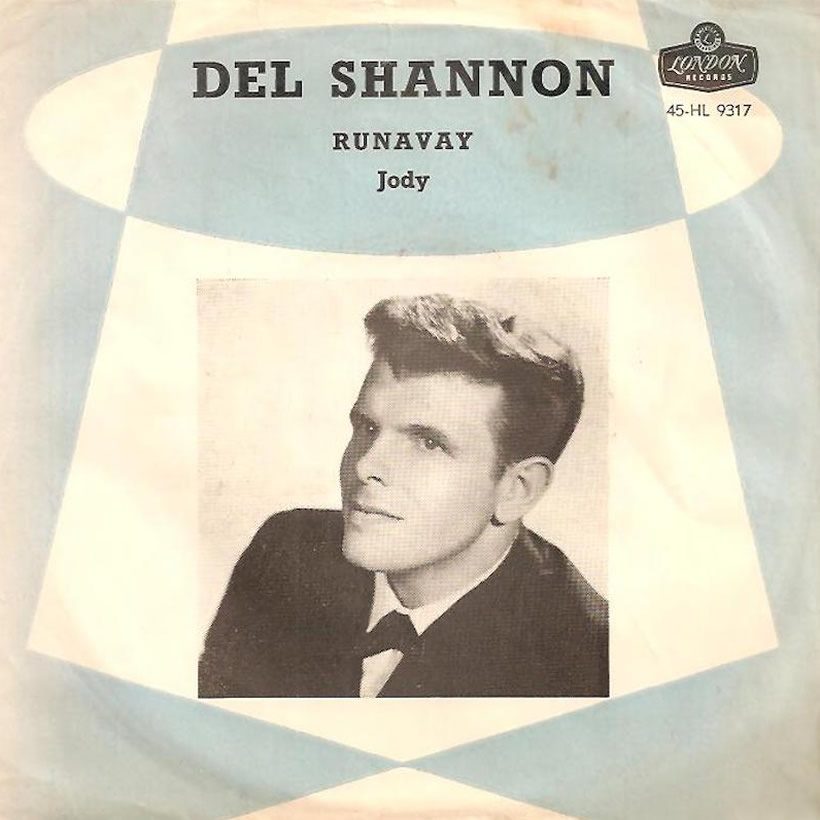 Post-rock'n'roll, pre-British invasion American pop is seen by some po-faced music historians as a uniformly barren time. But while it's true that there were some distinctly fly-by-night, teen-oriented micro-talents on the scene in the early 1960s, it was also the era that gave us Del Shannon. On April 24, 1961, he hit the top of the US singles chart with the mighty "Runaway."
The brilliant opening chords, the haunting keyboard motif, the tortured vocal with its unforgettable falsetto, and the striking lyrics combined to make "Runaway" a pop classic of any period. It was written by Shannon himself with Max Crook, far from a household name but an important technical pioneer. He invented the Musitron, an adapted version of the 1947 creation the clavioline. It was an electronic keyboard that gave space-age sound effects to popular music decades before the synthesizer.
Shannon and Crook played nights in the Michigan club the Hi-Lo as Charlie Johnson and the Big Little Show Band. Then the singer born Charles Westover changed his name, and Del landed a deal with Big Top Records. As he and the label searched for the right song for him, one night at the club, Crook hit upon an unusual chord change on the organ, from A-minor to G.
Running away from the day job
The next day, the legend has it, Del called Max from his day job selling carpets to tell him he'd written a song to the chord sequence, and for Crook to bring a tape recorder to the Hi-Lo. For three months, as Fred Bronson's Billboard Book of Number One Hits recounted, they performed the song. Then they drove to New York in freezing conditions to record it.
Listen to uDiscover Music's official Del Shannon Best Of playlist.
"Runaway" became a breakout hit, and the song entered the Hot 100 on March 6 at No. 77. Four weeks later, it was in the Top 10, and on the chart of April 24, it replaced the Marcels' "Blue Moon" for a four-week run at No.1. Del's carpet-selling days were behind him.
Buy or stream "Runaway" on Runaway: The Very Best of Del Shannon.