'The Wildest': Why Louis Prima Was The Pre-Rock'n'Roll Crazy Man
The pinnacle of Louis Prima's career, 'The Wildest!' blended jazz chops with danceable grooves, and became an influence on Elvis Presley.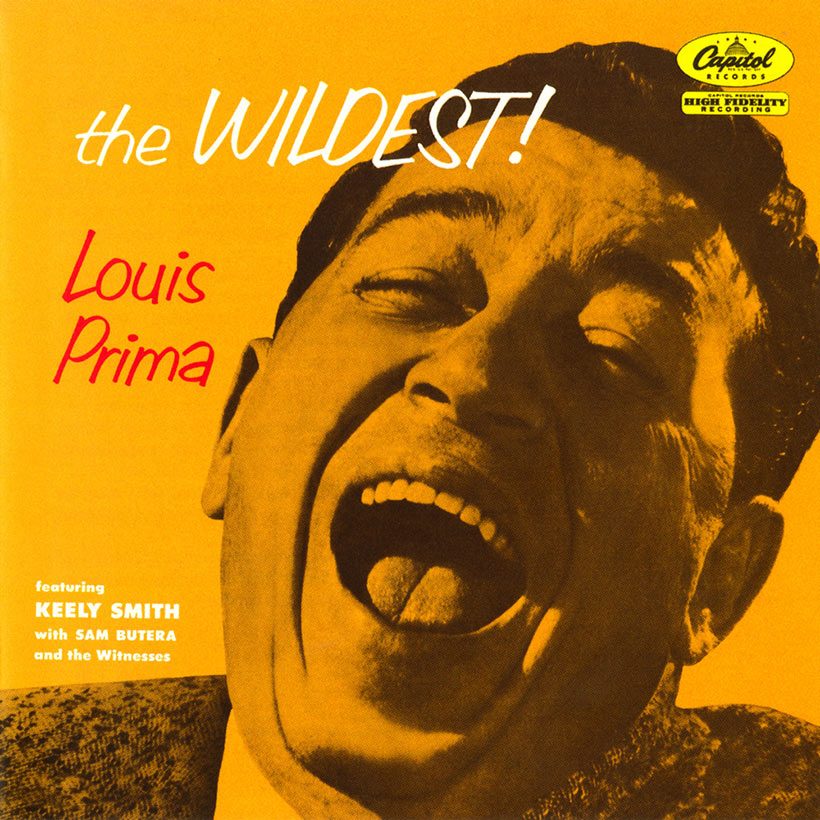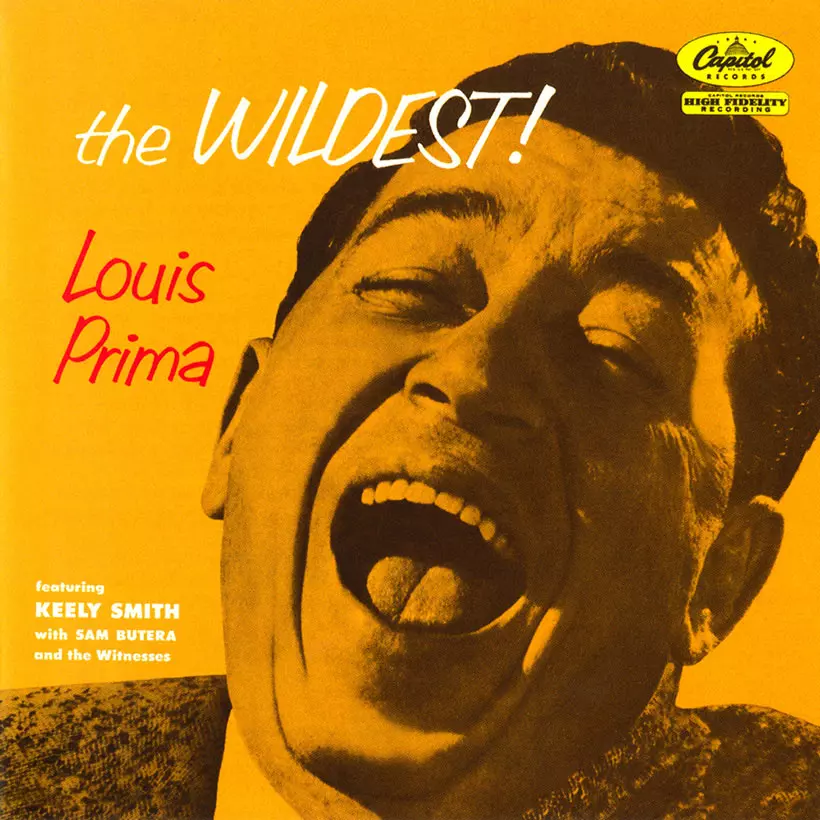 Those who've seen Disney's 1967 animated movie, The Jungle Book, will recognize Louis Prima's husky, elastic voice, even if they're not remotely familiar with his name or face. Then 57, Prima was cast as the zany orangutan, King Louie, who delivered one of the movie's most memorable songs in the shape of "I Wanna Be Like You." Given his long history as a recording artist at that point – he cut his first record for the Bluebird label, in 1933 – it's hard to believe that the charismatic and hugely popular King Of The Swingers didn't make his first album until 1956, when he opened his account for Capitol Records with November 1956's The Wildest!
Listen to The Wildest! on Apple Music and Spotify.
Recorded on April 19, 1956, The Wildest! was an apt title for an album by a 46-year-old rowdy entertainer who knew how to get a party started and push the boundaries of good taste to the Nth degree. Indeed, Prima's athletic vocals and extrovert presentation exuded an exuberance and no-holds-barred rambunctiousness that could inject life and an irrepressible sense of joie de vivre into the most sullen and pessimistic of souls.
Despite his flamboyant showmanship on stage, behind his apparent frivolity, there was a serious musician. Born in New Orleans as the second of four children to a first-generation Italian-American family, Louis Prima started off playing the violin as a child before being smitten by jazz after hearing Louis Armstrong play. He took up the cornet, played in a school band, and then embarked on a professional career leading his own jazz band, Hotcha Trio, which resulted in some 78s for Bluebird in the 30s before a move to the Brunswick label, and, later, the Vocalion imprint, where he cut a slew of swing-oriented singles as Louis Prima & His New Orleans Gang.
Deemed unfit for military service, Prima continued to record during World War II, and, in 1944, scored a million-seller with the song, "Angelina," which transformed him into a household name in the US. At a time when some American entertainers were playing down their ethnic roots, Prima was intent on emphasizing his Italian bloodline in both the content and style of his music (putting words such as "pizza," "pasta," "ravioli" and "veal parmigiana" on the radar of non-Italian-Americans) and blazed a trail that other singers from the Old Country would follow, among them Dean Martin, Perry Como, and Tony Bennett. He also coined his own hip argot, introducing expressions like "solid, Jack" and "crazy, man" into the mainstream.
Angelina / Zooma Zooma (Medley / Live At Lake Tahoe / 1957 / Remastered 1999)
Come the 50s, the astute Prima left big-band swing music behind for a small group sound that drew on black rhythm'n'blues for inspiration. This became the stylistic blueprint for The Wildest!, whose rabid jump blues style (indebted to another Louis – Louis Jordan) is a precursor to rock'n'roll (interestingly, rock'n'roll's chief architect, Elvis Presley, once attributed his controversial hip-shaking moves to Prima).
Setting the tone with a medley of "Just A Gigolo" and "I Ain't Got Nobody," which features blaring tenor saxophone from Sam Butera, The Wildest! takes the listener on a journey to the heart of a madcap hedonistic milieu whose mesmeric swing rhythms would make even the most rhythmically-challenged people head for the dancefloor.
Just A Gigolo / I Ain't Got Nobody (Medley / Remastered 2002)
The killer cuts are "Jump, Jive An' Wail" and "Oh Marie," two proto-rock'n'roll tunes that hurtle along like a runaway train and showcase the instrumental prowess of Prima's backing band, Sam Butera & The Witnesses. The humorous "(I'll Be Glad When You're Dead) You Rascal You" has Prima referencing Italian cuisine and eventually turns into a Dixieland romp, while "When It's Sleepy Time Down South" is pure gobbledygook that anticipates the vocal gymnastics of R&B star Jackie Wilson. Prima allows The Witnesses to shine on a couple of numbers – "Night Train" is an evocative brass-heavy nocturne with tinkling piano, while "Body And Soul" showcases "Little Red" Blount's liquid trombone – and Prima also duets with his then-wife, Keely Smith. The dulcet-voiced chanteuse, who was 22 years Prima's junior, joins her husband on "Nothing's Too Good For Baby" and "The Lip," duetting in a beauty-and-the-beast-type configuration.
Jump, Jive, An' Wail (Remastered)
But despite sharing the spotlight with both his wife and his band, Louis Prima is the undoubted star of The Wildest!, a classic album that blends impressive jazz chops and slick musicianship with irresistible dance grooves and riotous humor. Though it was released over 60 years ago, The Wildest! has lost none of its robust charm and sonic vigor, and remains the pinnacle of Louis Prima's recording career.