'For Your Sweet Love': Pastures New At Decca Records For Rick Nelson
The LP marked the star's debut at his new home of Decca Records.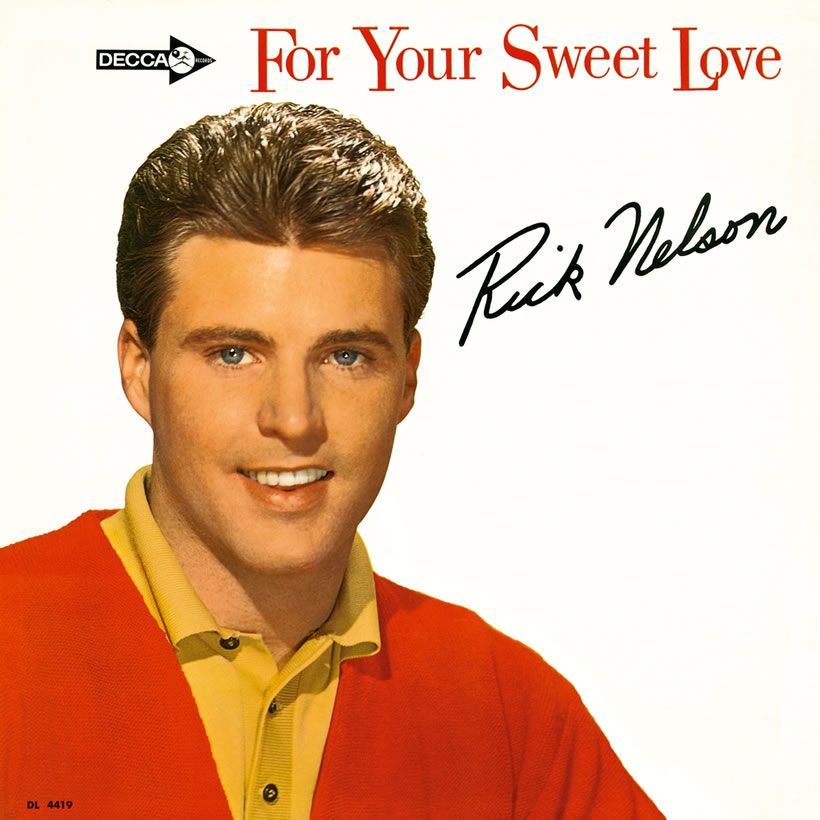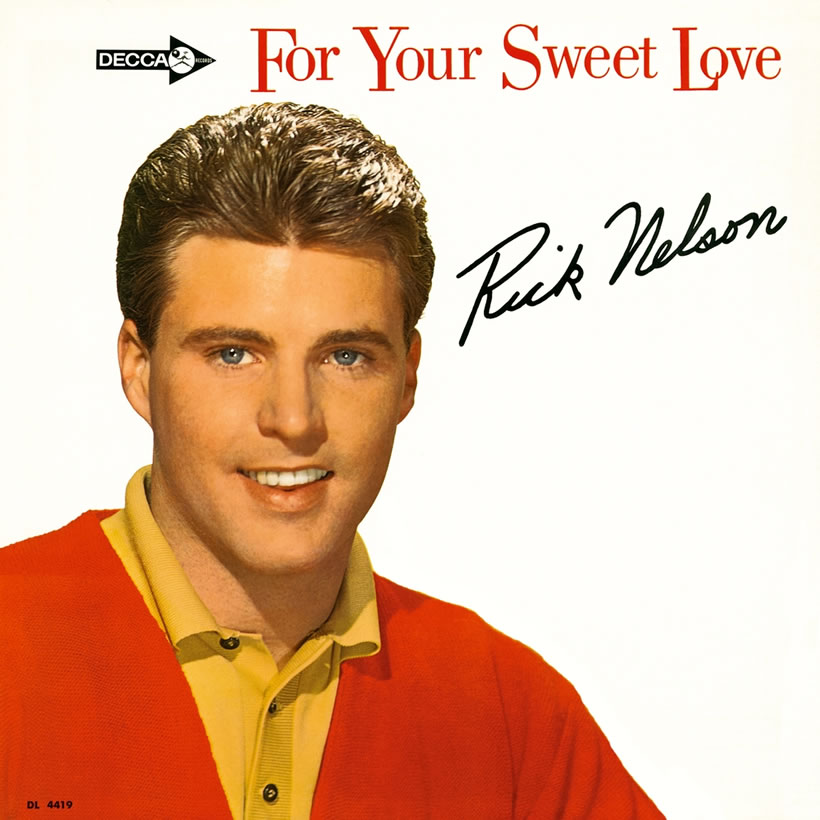 In the early part of 1963, Rick Nelson said his goodbyes to Imperial Records with some catalogue compilations. By now one of the most familiar, and the most idolised, faces and voices in American pop for some six years, he then made his debut at his new home of Decca, as the album For Your Sweet Love entered the US LP chart on June 8.
The record contained some interesting song choices by Nelson as he addressed the challenge of how to move beyond the teen market that had been his bread and butter for so long. He tried a version of Ray Charles' "I Got A Woman," for example, and a Hal David lyric, but not one with a Burt Bacharach melody. Instead, this was "Pick Up The Pieces," written with Sherman Edwards and Donald Meyer.
Teens and beyond
The teen pop audience was catered for with Ellie Greenwich and Tony Powers' "One Boy Too Late," while Jerry Fuller provided the title song and there were more more co-writes by rocker Dorsey Burnette with Joe Osborn, "Gypsy Woman" (not the Curtis Mayfield song first cut by the Impressions in 1961) and "Everytime I See You Smiling."
Whereas Imperial's Best Sellers By Rick Nelson and It's Up To You were modest sellers with brief chart runs, For Your Sweet Love restored him to the higher chart ground. In a 19-week span, it peaked at No.20, although it turned out to be his penultimate Top 20 album chart appearance, followed early the next year by Rick Nelson Sings 'For You.'
Listen to the best of Ricky Nelson on Apple Music and Spotify.
After that, it would be six years before Nelson made the US album countdown again. By then, he had fearlessly embraced a country rock style that was in quite some contrast to his earlier pop confections.
Buy or stream For Your Sweet Love.