'Margo': Billy Fury's Next Step To Hard-Earned Stardom
He wasn't an instant Top 10 UK artist, but this 1959 single was an important step on that road.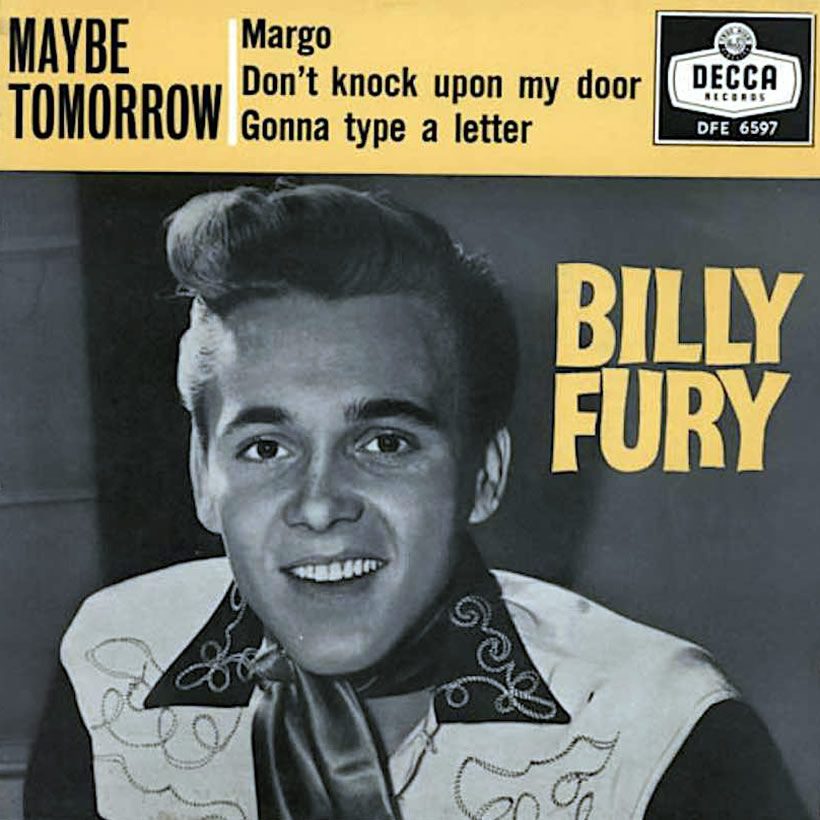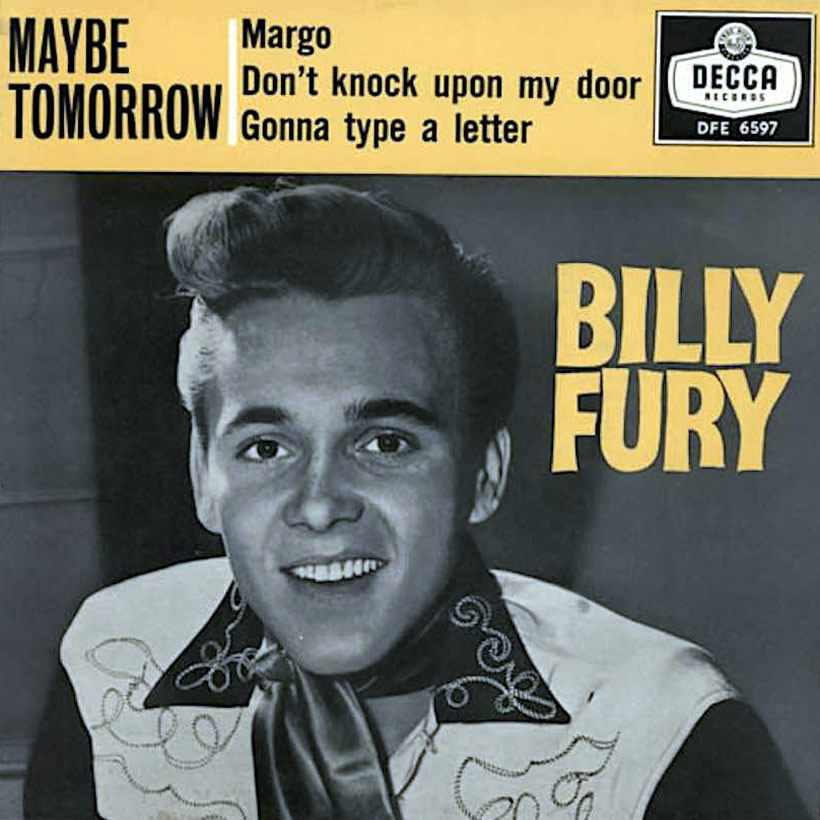 He became one of the seminal British rock'n'rollers, but even after Billy Fury had come under the wing of the celebrated impresario Larry Parnes, he wasn't an instant Top 10 artist.
Fury's first single for Decca, his own composition "Maybe Tomorrow," just made it into the UK Top 20 in April 1959. That was fueled by his touring success and its appearance the previous autumn in the television play Strictly For The Sparrows, for which he had successfully auditioned.
Fury's own song "Colette" became his first 45 to make the Top 10 the following year and he released the much-admired album The Sound Of Fury, widely seen as one of the definitive British rock'n'roll LPs. But before all that, there was "Margo," released on May 28, 1959. Fury had also begun to turn heads with his appearances on the celebrated TV series Oh Boy!, but for all this exposure, his recording career was not yet firing on all cylinders.
Margo - Live At The BBC [Saturday Club 9/5/59]
Distant sound of Fury
The romantic ballad entered the UK chart at No.28 at the end of June. But to Fury and Parnes' great disappointment, that would be its only appearance on the countdown. Not everyone was yet ready for the sound of Fury, but great things were still to come. After two further singles that failed to make the bestsellers, "Colette" gave him that first big single in March 1960. Huge and sustained success followed, from 1961 onwards.
Listen to our 50s playlist, featuring Billy Fury alongside Chuck Berry, Ricky Nelson, Little Richard, and many more.
After he hit the big time, Fury mused to Mersey Beat magazine in 1962 about how opportunities had improved since his early days. "There was hardly a thing when I started," he said. "There were no openings for young people – performers in clubs had been doing the rounds for years and youngsters weren't getting a chance."
Buy or stream "Margo" on the Billy Fury album His Wondrous Story — The Complete Collection.