'Hot In Herre': The Story Behind Nelly's Sweltering Smash Hit
The mammoth hit produced by The Neptunes was the sound of the summer worldwide in 2002. Here's how it came to be.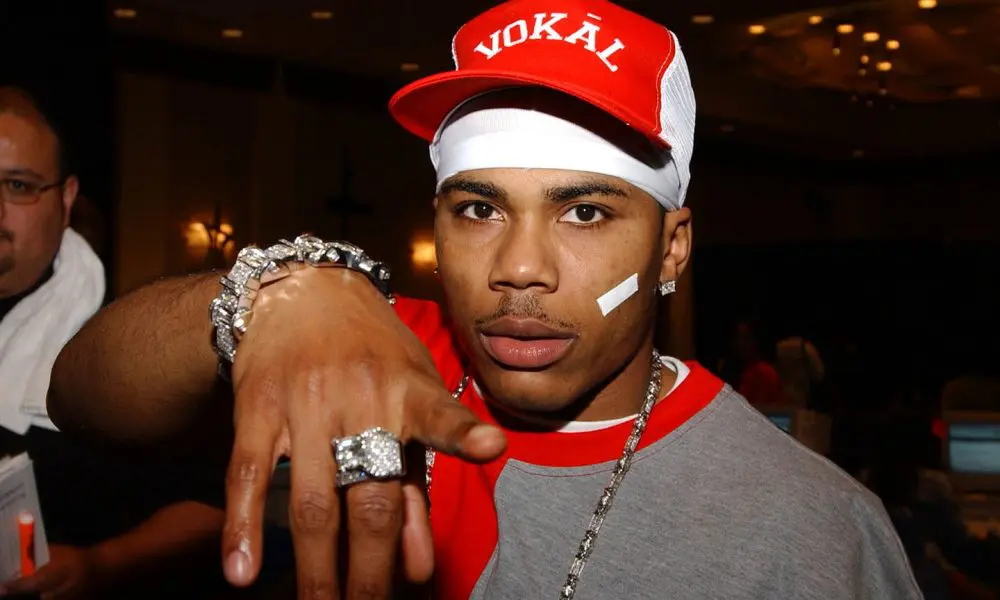 Back in the summer of 2002, Nelly reigned supreme at the top of the charts. The St. Louis-bred hip-hop star had already tasted huge success with his 2000 debut album, Country Grammar, and the ridiculously catchy, joyful single, "Ride Wit Me" the year after. But with the release of the first two singles from his second album, Nellyville – "Hot In Herre" and "Dilemma" (featuring Kelly Rowland) – Nelly was inescapable. The songs gave the rapper consecutive No. 1 singles on the US Billboard Hot 100, meaning that Nelly held on to the top spot for an astonishing 14 weeks in total.
If Nelly was one of the hottest stars on the planet, the production team of the moment was undisputedly The Neptunes. Pharrell Williams and Chad Hugo had been producing space age hip-hop hits since 1996 for artists like Kelis, Jay-Z, Mystikal, and Ludacris. But 2001 was the year The Neptunes truly broke through to the mainstream, producing tracks by Britney Spears, NSYNC, and Usher. Nelly had featured on NSYNC's "Girlfriend," bringing credibility to the boy band and establishing a working relationship with The Neptunes that would result in "Hot In Herre."
Listen to Nelly's "Hot in Herre" on Apple Music or Spotify.
That relationship came in handy when Nellyville was originally delivered to the record company. As he told The Fader in 2017, Nelly knew that the album was "missing something… we don't have the fuse to the bomb." Nelly called on Pharrell, who brought in a piece of music based on a sample from Chuck Brown & The Soul Searchers' 1979 single, "Bustin' Loose." "Me and Pharrell are similar because we both think that there's no such thing as a 'dumb' record," Nelly once told Maxim. "Just do it and if you don't like it, just cut it. You don't have to put it out. But as a creator, you still want to do those things."
Nelly - Hot In Herre (Official Music Video)
The approach paid off. "Hot In Herre" was as direct a party song as imaginable, a funky ode to uncomplicated good times. It demanded a lyric that grabbed the attention and Nelly delivered, as he later told The Fader, "Pharrell was like, 'Yo, whatever the verses be, that first line just gotta be something everybody's gonna wanna say'… it took about 5-10 minutes and I was just like, 'Good gracious, ass is bodacious,' [impression of Pharrell] 'That's it! I don't care where you go from there!'" The call and response chorus was the cherry on top, a party anthem was born.
"Hot In Herre" was added to Nellyville at the last minute, helping it to become one of the biggest-selling hip-hop albums of all time. It remains a guaranteed floor-filler, something Nelly remains proud of, as he told Maxim, "As an artist, you hope to create something that will stand the test of time. You want to make something that people will remember and have great moments with. 'Hot in Herre' was one of those songs for me."
Nelly's "Hot In Herre" appeared on 2002's Now That's What I Call Music! 11, alongside other hits like "Don't Know Why" from Norah Jones and Vanessa Carlton's "Ordinary Day." Looking for more stories behind music's biggest hits? Check out the Now! That's What I Call Music page.