'Lady Madonna': The Story Behind The Beatles' Song
For their first single release of 1968, The Beatles went back to their roots for 'Lady Madonna,' a song inspired by Fats Domino.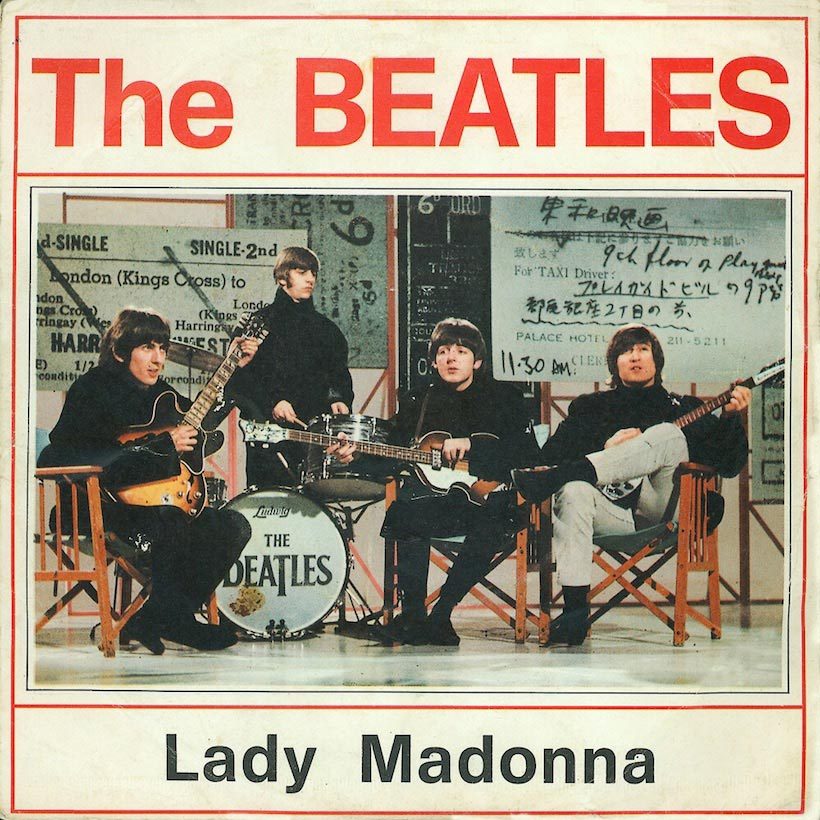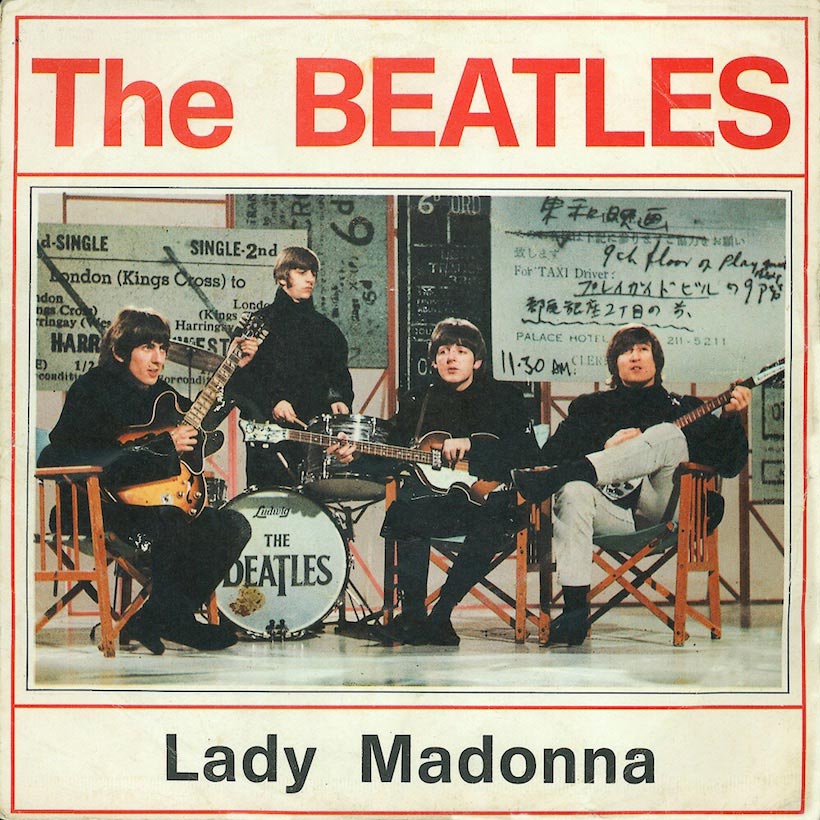 Following a string of innovative singles, which were all so different from one another, The Beatles changed direction yet again. For their first single release of 1968, they went back to their roots for "Lady Madonna." In a 1994 interview, Paul admitted, "'Lady Madonna' was me, sitting down at the piano trying to write a bluesy boogie-woogie thing … It reminded me of Fats Domino for some reason, so I started singing a Fats Domino impression. It took my other voice to a very odd place."
Recorded on two separate days at the beginning of February 1968, the session had been somewhat hastily arranged. The Beatles were about to embark on their trip to Rishikesh in India to study with the Maharishi Mahesh Yogi at his ashram.
On Saturday, February 3, they put down the basic rhythm track and returned to Abbey Road three days later for vocal overdubs and some additional piano parts, at which point it was decided that the track would really benefit from some added brass. Late that Tuesday afternoon, frantic phone calls from Laurie Gold, a session "fixer" employed by EMI, brought four saxophonists hot-foot to the studio. Among them was Ronnie Scott, whose famous Soho jazz club was becoming an institution, and Harry Klein, a veteran of the big-band scene.
The Beatles - Lady Madonna
Released in the UK on March 15 and three days later in the US, a little over a month after it was recorded, "Lady Madonna" topped the UK charts for two weeks, but only made No.4 in America.
George and John were to leave for India on February 15 with Paul and Ringo following four days later, and the four would be out of the country for several months. Given these circumstances, the need for a promo film to promote their new single was pressing, so the band found themselves back at Abbey Road on Sunday, February 11, for a studio shoot, under the auspices of the newly formed Apple Films Ltd.
When the final footage was edited, a short section of Paul leaving Chappell Studios with Cilla Black – the two had been working on her single "Step Inside Love" – was added, along with some inserts of Paul at the piano. Although this footage was originally thought to date from November 1967, recently discovered documentation suggests that it was filmed in February 1968, just prior to Paul flying to India.
While at Abbey Road filming their new promo, the band were actually recording another song, "Hey Bulldog," that was to be used in the Yellow Submarine movie, but in the end only featured in the British version of the film.
Listen to the best of The Beatles on Apple Music and Spotify.