'Everybody's Got Something To Hide Except Me And My Monkey': The Story Behind The Song
Capturing The Beatles as a visceral rock band, 'Everybody's Got Something To Hide Except Me And My Monkey' is one of their most spirited performances of 1968.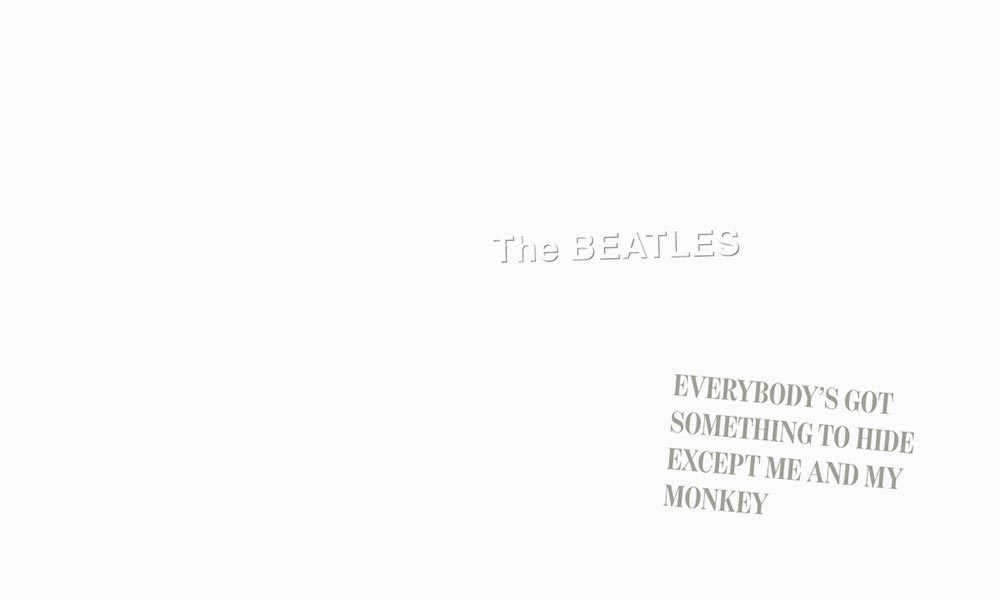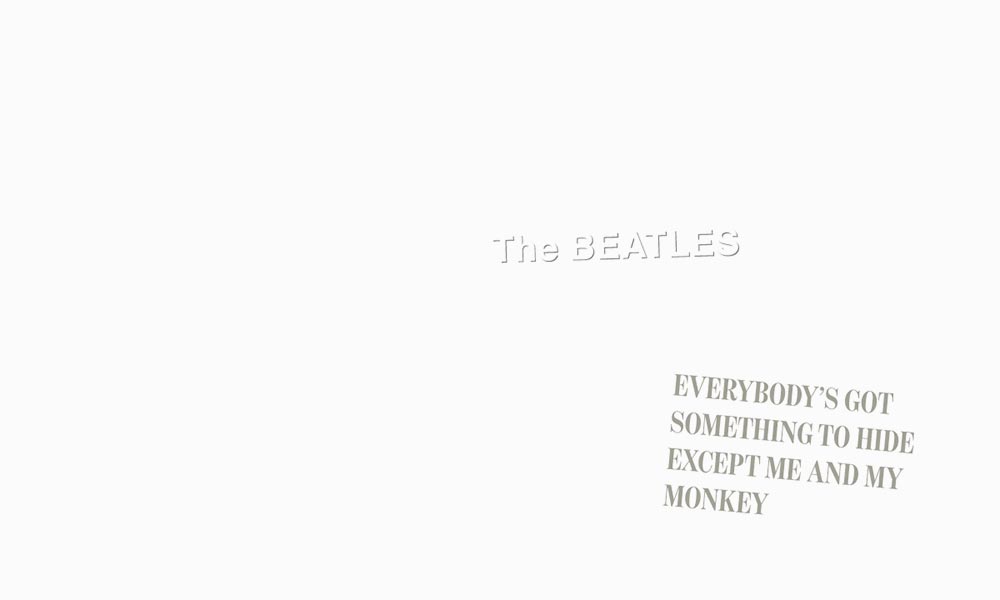 George Harrison would later recall how "come on is such a joy" and "everybody has something to hide" were both favorite phrases of the Maharishi, and so the seeds of John Lennon's "Everybody's Got Something To Hide Except Me And My Monkey" were sown by their guru in Rishikesh – "apart from that bit about the monkey."
The meaning of the song
Quite who or what the monkey was has been the subject of much debate ever since. For John, the answer was simple: "That was just a sort of nice line that I made into a song. It was about me and Yoko. Everybody seemed to be paranoid except for us two, who were in the glow of love. Everything is clear and open when you're in love. Everybody was sort of tense around us, you know? 'What is she doing here at the session? Why is she with him?' All this sort of madness is going on around us because we just happened to want to be together all the time."
This was John's recollection of the song over a decade later, and there remain certain issues with the chronology – not least that he wrote it in Rishikesh, while he was still with his first wife, Cynthia. But, as it would soon transpire, John and Yoko were very much on each other's minds by now. And John would return to this explanation in the last interview he gave, to San Francisco DJ Dave Sholin at his New York apartment, on December 8, 1980: "As I put it in my last incarnation, 'Everybody's Got Something To Hide Except Me And My Monkey.' It means really that one cannot be absolutely oneself in public, because the fact that you're in public makes you… you have to have some kind of defence, or whatever it is."
The recording of the song
By the time The Beatles came to record the song, on June 26, 1968, John's marriage to Cynthia was all but over, and Yoko Ono had become firmly installed alongside John in the studio, just as in every other part of their life together. (A week before the basic track was recorded, in late June 1968, John and Yoko had made their first public appearance together, at the opening of the National Theatre's dramatization of John's book, In His Own Write.)
By now, The Beatles' rehearsals were being treated as recordings, with everything being taped. This allowed them to hear how the song was evolving as they worked on it. And while this was only ever going to increase the time spent on the song, the return was well worth the investment, as it allowed the group to fully realize the collective vision they had. Rarely is this better illustrated than on "Everybody's Got Something To Hide Except Me And My Monkey."
The Esher demo of the song shows that, come the end of May 1968, the distinguishing riffs were not yet part of the song. Over the course of June 26 and 27, however, it began to develop into a riff-heavy, blues-influenced rocker that signaled part of The Beatles' return to being a rock'n'roll band while also matching the current crop of heavy rockers pound for pound. Reviewing "The White Album" for Rolling Stone, Jann Wenner noted, "All the old elements of The Beatles are brought back, right up to date… They also use those old Beatle harmonic tones." This was a recording that sounded like The Beatles, but also sounded new and exciting – a neat trick to pull off.
In addition to razor-sharp, overdriven electric guitars from John and George, Ringo's heavily compressed drums and a rollicking bassline from Paul, the track – and presumably the recording session – was given an added sense of urgent intensity by Paul's frantic shaking of a handbell throughout (his whoops and hollers in the background only add to proceedings). John's overdubbed vocals are a real tour de force, pushing him to his absolute limits and showcasing his talents as one of the all-time great rock'n'roll singers.
After a couple of days spent working the song up together, The Beatles' performance on the finished album is surely one of the tightest, most forceful, heaviest, and all-out rockiest they ever committed to tape – and certainly ranks alongside "Helter Skelter' and "Hey Bulldog" as among their most spirited performances of 1968. The result of some tens of hours of recording: two minutes and 25 seconds of pure, unbridled Beatle power.
The super deluxe edition of The Beatles' "White Album" is out now.