'The Game': When Queen Broke All The Rules
The incredible album topped the UK and US charts and would go on to sell an estimated 12 million copies worldwide.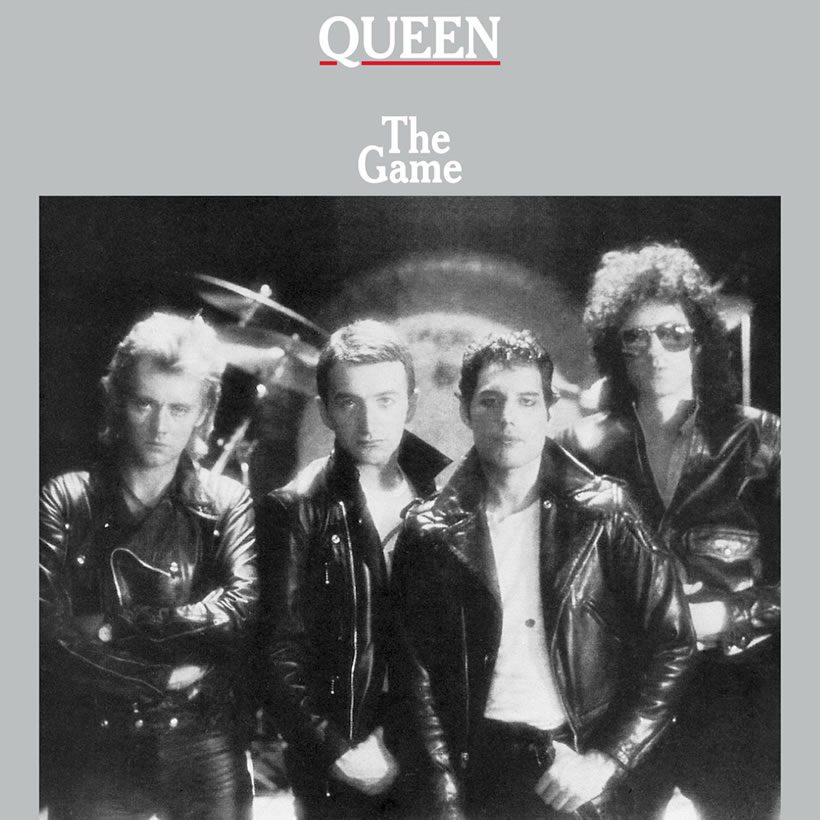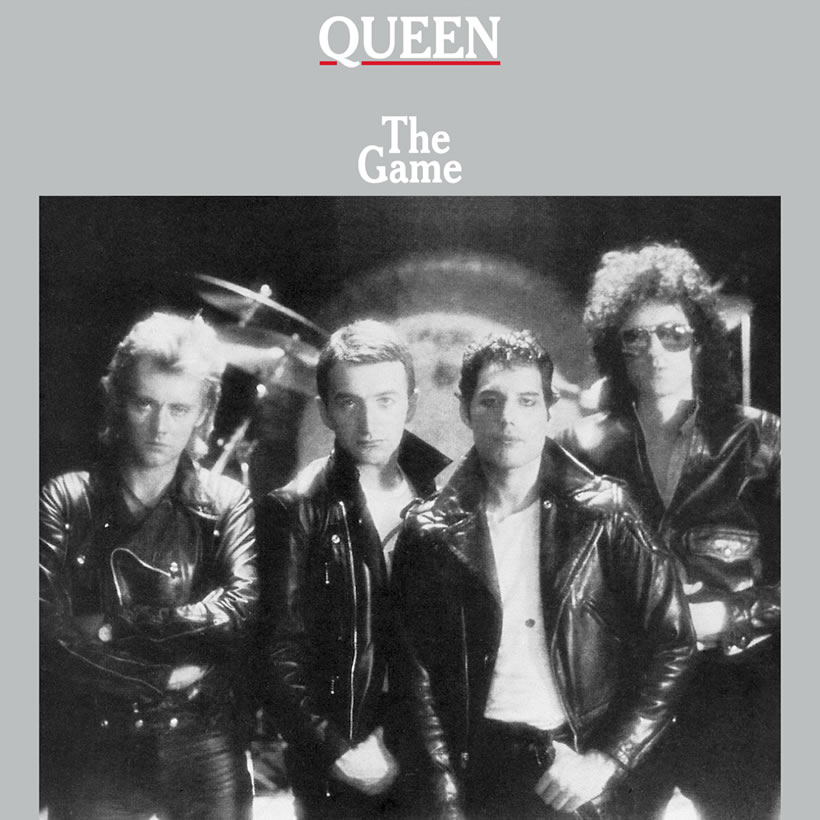 The Game by Queen was recorded over two distinct sets of sessions, whereas in the past each album was recorded in a single block of sessions. Four tracks were largely finished during the summer of 1979, including the opening single "Crazy Little Thing Called Love" that was released seven months before the release of The Game. The remaining songs were laid down between February and May of 1980. This was not the only change to the band's modus operandi.
Listen to Queen's album The Game now.
There was a new place to record, Munich's Musicland Studios, and a new co-producer in Reinhold Mack who had encouraged British acts to enjoy Giorgio Moroder's state-of-the-art facility. All this led to something of a new "sound," one that had been hinted at on Roger Taylor's Jazz piece, "Fun It," but would now find a more prominent place on the new album.
Meanwhile, the Techno, before it was called Techno, methods that Mack brought to recording also necessitated that Queen finally relent and use synthesizers, an instrument they'd hitherto been proud to avoid unless one counts the Syndrum Roger Taylor tried out on "Fun It."
Yet before these decisions could be made there was the business, as usual, of life on the road. The Europe leg of the Jazz tour (aka Live Killers) saw the band sweep through Northern Europe, with the emphasis on their increasingly rabid German fan base, while the World or Asian leg took them to Japan. Thereafter some writing and recording was done in Munich, holidays were taken, and then all back to Germany for an August date at Ludwigsparkstadion, Saarbrücken, their biggest Euro gig, to that point, aside from the 1976 London Hyde Park extravaganza.
Having completed the British leg of this mammoth undertaking with a winter stint they called the Crazy tour – 20 shows in the UK and Ireland that culminated in a Boxing Day special at London's Hammersmith Odeon, which was a part of the "Concerts for the People of Kampuchea," organized by Paul McCartney and UN Secretary-General Kurt Waldheim.
With Christmas over, the band were immersed in pre-production and more serious business at Musicland. Co-producer Mack recalls his involvement with Queen was something of a fluke. In mid-1979 he'd eaten lunch with Giorgio Moroder who told him, "I hear you are working with Freddie Mercury." This was news to Mack, who was finishing off a Gary Moore album in Los Angeles. Soon after Mack and Queen met up.
"Their [Queen's] credo was, 'this is how we are used to doing things,'" the co-producer said. "For instance, editing songs together on 2-inch tape is always a little 'iffy.' Moving edits ends quickly in a tape looking like a zebra crossing, which can cause problems passing the heads, losing top-end. And nobody had two or three 24-track machines around for assembly and offset editing, ending up two or three generations down. Anyway, it took a long time convincing the gentlemen to entertain the idea of punching in the whole band during tracking. After that proposition went down well and was approved as 'not too bad,' the workflow became much easier. I had the advantage of being a fast decision maker compared to the band. I could always try things while people were pondering delicate details."
Queen - Crazy Little Thing Called Love (Official Video)
Both producer and band began to enjoy the challenge. In any case, the first fruits of their labours were ridiculously successful. As Mack recalls, "The band came off a tour of Japan and had some time to spend before going back to England. So it just fell into the 'right time, right place' category. The project did not start out as an album. It was a bunch of one- and two-week sessions. The first track we attempted was 'Crazy Little Thing Called Love.' Freddie picked up an acoustic guitar and said, 'quick, let's do this before Brian comes.' About six hours later the track was done. The guitar solo was an overdub later on. Brian still hates me for making him use a Telecaster for the part. It was released as a pre-album single and went to No.1. That obviously helped a great deal to inspire confidence and the working relationship tremendously."
Queen's eclectic approach, whereby they would attempt anything from kitsch novelty to fill your boots arena rock, didn't phase the phlegmatic German one bit. The main challenge was the band's internal democracy. Eventually, the pieces fell into place with Mack describing his main role as encouraging "Bigger, wider, better I guess."
The second session gave us the opening four tracks. "Play The Game" is a Freddie song featuring Queen's first use of a synthesizer, and one that he plays, an Obereim OB-X. Sung in Mercury's most unforced, natural voice, best suited to the openhearted message of this love song, "Play The Game" was later released as a single: the picture sleeve depicts Fred's famous moustache and "clone" leathers for the first time – these would become trademarks. The flip-side "A Human Body" was a rarity for many years, only available on the 7" vinyl version.
Brian's urgently metallic, "Dragon Attack" quickly became a live song, as did John Deacon's classic "Another One Bites The Dust." With a walking bass line, influenced by Bernard Edwards progressive riff on the legendary track "Good Times," where staccato, mute and dead notes impart enormous drama and funky expectation, Deacon made good use of his time hanging out with Chic during the dawn of uber-disco. This was a real revelation for the quiet bass man who now added rhythm guitar, piano, some lead and handclaps while his rhythm foil Roger Taylor deadened his kit to arid with stuffed blankets. The song became a dance anthem.
Queen - Another One Bites the Dust (Official Video)
Brian recalled that since "Deacy" was never going to sing his composition, Mercury hammered the vocal until his throat bled. John must have been delighted when the single not only topped the US charts, it finished as #1 on the Cash Box Year-end list, sold over two million copies and be certified Platinum.
John's second song from the album, "Need Your Loving Tonight" (JD plays acoustic guitar) also got a US single release and figure in contemporary tours, when Brian and Roger took the background vocals, although Freddie sings the studio version to perfection.
Mercury's "Crazy Little Thing Called Love" is from the earlier Musicland sessions. The teaser single from The Game, released on October 5, 1979, became Queen's first American Chart-topping single. Another million-seller, Freddie wrote it in the bath at the Bayerischer Hof Hotel in Munich during one of their extensive Munich recording sessions. Inspired by Elvis Presley's rock-a-hula style this is a slab of very good-time rockabilly with a "Sun sound." As Mercury told the Melody Maker in 1981, "'Crazy Little Thing Called Love' took me five or ten minutes. I did that on the guitar, which I can't play for nuts, and in one way it was quite a good thing because I was restricted, knowing only a few chords. It's a good discipline because I simply had to write within a small framework. I couldn't work through too many chords and because of that restriction I wrote a good song, I think."
Already sounding like a classic LP, though one of Queen's shorter duration albums, The Game kicks off Side 2 with Freddie's intro transposing to Roger's lead vocal on "Rock It (Prime Jive)," a song that takes the band back in time. The smart nostalgia (souped-up by Mack's extra keyboards) gives way to the bizarre and more than unsettling "Don't Try Suicide," a song whose message is summed up in the title. Whether the subject of the narrator's advice is male, female, a friend of the singer or an acquaintance of the band is never clear, but the language used is very down to earth and verges on the callous, while talking a lot of sense. Freddie wrote it – who else would have?
Brian's 1979 recorded "Sail Away Sweet Sister (To The Sister I Never Had)" is neither as dark, nor as brusque, but seems equally personal. Taylor's "Coming Soon," the second of the 1979 pieces on this side, is one of the drummer's more rebellious numbers, though penned with a certain sense of tongue-in-cheek. Electronic drums and the Oberheim re-appear.
Queen - Save Me (Official Video)
The Game ends on a somber note, with Brian's excellent "Save Me," a UK No.11 on release in January 1980, though once again it dates from Queen's first foray into the Musicland facility. May succumbed to modern tech and added the synths, acoustic and electric guitars, and the backing vocals to a powerful ballad beautifully interpreted by Mercury in the key of G major. Yet Brian was no Luddite and would soon concur: "That was when we started trying to get outside what was normal for us. Plus we had a new engineer in Mack and a new environment in Munich.
Everything was different. We turned our whole studio technique around in a sense because Mack had come from a different background from us. We thought there was only one way of doing things, like doing a backing track: We would just do it until we got it right. If there were some bits where it speeded up or slowed down, then we would do it again until it was right. We had done some of our old backing tracks so many times; they were too stiff. Mack's first contribution was to say, "Well you don't have to do that. I can drop the whole thing in. If it breaks down after half a minute, then we can edit in and carry on if you just play along with the tempo".
A video for "Save Me" was made at Alexandra Palace, December 22, 1979, during the day, while Queen would perform a historic show in the same venue that evening. Having got out of the 1970s intact, Queen were now very definitely – Rock Royalty. The Game topped the UK and US charts and would go on to sell an estimated twelve million copies worldwide. Bring on the 80s…