'The Works': Giving Their All In The 80s, Queen Dominated The Stadiums
Queen's 11th studio album, 'The Works,' was a return to rock album, though they didn't entirely discard the grooves found on 'The Game' and 'Hot Space.'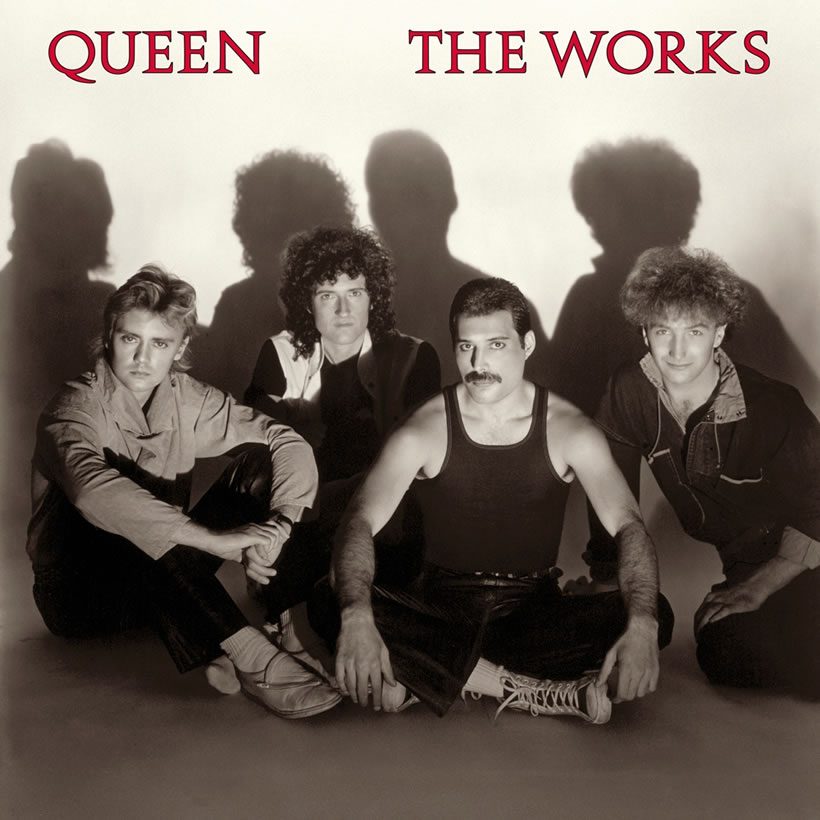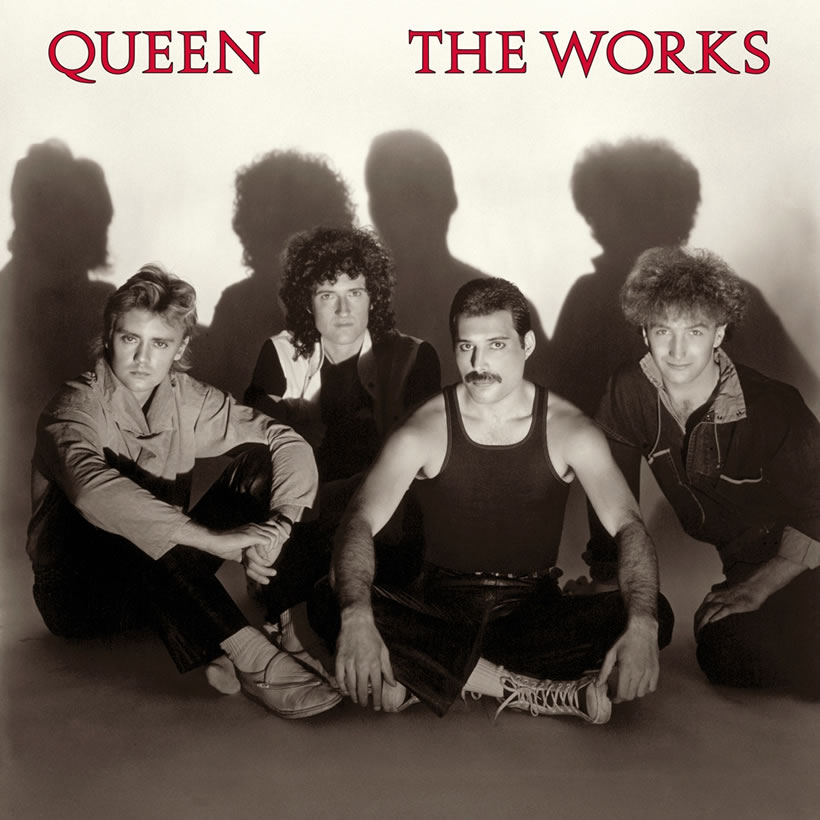 Perhaps mindful that their adoption of funk and disco tropes had perplexed some of their British and American fans, Queen's eleventh album was a return to fundamentals – it was a rock album, although they didn't entirely discard the grooves that had graced both The Game and Hot Space.
Their new album's title hinted at something more familiar: The Works implied several things. It was an appropriate response to the UK slang term for something efficacious. It also lent itself to the less prosaic and all-encompassing idea that the band were delivering their best shot: this is it – this is the works.
Listen to Queen's The Works now.
In the studio, the album came together over a six-month period, from high summer 1983 to the depths of winter 1984. Recording began at the Record Plant in Los Angeles, before the band returned to Musicland Studios in Munich to work with Reinhold Mack and David Richards. It was the German sessions that were finished in January 1984.
A few firsts: Queen were now augmented by their touring band-member, the Canadian Fred Mandel, whose fluent keyboard work, both organic and synthetic, added another layer. The band were now signed to Capitol Records in America, since no one in the band seemed convinced that Elektra were on the ball, given that Jac Holzman, its founder, had moved to a new role at Panavision. The year ended with the release of their one and only festive single, "Thank God It's Christmas," which had literal and tongue-in-cheek connotations.
Prior to the sessions for the album, Queen were approached to provide a soundtrack album for the movie adaptation of John Irvine's novel The Hotel New Hampshire, to be directed by the noted Englishman Tony Richardson. In the event, the experience of having juggled Flash Gordon with The Game, not to mention Freddie's desire to make a solo album and Brian having got the taste for side-projects, after working with Eddie Van Halen, meant they passed.
Nevertheless, Queen's manager, Jim Beach, did co-produce the film and Freddie, who had read Irvine's novel and enjoyed it greatly, had already written a new song called "Keep Passing The Open Windows" based on a familiar and much-quoted line in the text.
The Works began with the Roger Taylor classic, "Radio Ga Ga," a synthpop and stadium rock favorite that set up the emergent MTV culture in much the same way that Buggles had taken a skewed view on modernity in the jaunty "Video Killed The Radio Star." A worldwide smash, much of the texture in "Radio Ga Ga"'s arrangement can be tracked to Mandel's door since that's him programming the Roland vocoder and pumping out the complimentary Roland bass line. It shouldn't be forgotten that Mercury also contributed a vast amount to the arrangement and structure.
Queen - Radio Ga Ga (Official Video)
Other synths used on the album are the Oberheim OBX-a and Linn LM2 drum machines, which were becoming an obsession with Queen and just about everyone else. As was the relatively new 12" single format, which saw a remixed version clocking in at 6:53. The song would become an outstanding moment for Queen at the Live Aid concert held at Wembley Stadium in July 1985 where 72,000 people treated it like a football terrace chant with added hand clap and foot stomp. "Radio Ga Ga" set the album up perfectly and was released as a single in January 1984, a month before the much anticipated new set.
Likewise, Brian's "Tear It Up" has a stomping intensity that recalls the early Queen albums (specifically Queen II) and also features the composer's fine vocals.
Queen - It's A Hard Life (Official Video)
Mercury's "It's A Hard Life" has piano passages redolent of "Bohemian Rhapsody," while the opening is based on an aria from Leoncavallo's Pagliacci. For the first time in ages, no synthesizers were used in the creation of this track and the melody and lyric (part-written by May) make this one of Mercury's greatest moments. No synths either on Freddie's three-chord rockabilly trick, "Man On The Prowl," with its zippy Fender Stratocaster riffs and licks – of great appeal to those who'd enjoyed the Presley-esque "Crazy Little Thing Called Love." A projected single, it was withdrawn in favor of "Thank God It's Christmas." "Machines" (Or "Back To Humans") has a very Bowie in Berlin ring about it, partly because producer Mack adds the Fairlight Sampler and bounces Mercury's vocal against a counter harmony and Taylor's voice, which is put through the Vocoder.
The next true smash is John Deacon's "I Want To Break Free," a song most people probably imagine to have been written by Freddie, though it was likely penned with him in mind, since the infamous Coronation Street video, directed by David Mallett for a cool 100k, featured the group in drag.
A huge seller, proving that while he may have been the quiet one, John Deacon was a magnificent songwriter. The track is far more complex than the jokey promo film might suggest, with space for ballet improv, a different intro on the single version, and a longer synth solo. The extended 12" mix was also a club hit. Mandel plays the famous synthesizer solo on the latter, often mistaken for guitar, on a Roland Jupiter 8 keyboard.
Mercury's delicious "Keep Passing The Windows," on which he plays the piano and synth, is as ornate as anything on The Works, while May's "Hammer To Fall" is grandiose hard rock with knobs on! It showcases Mercury's other vocal side, the belting, aggressive control of a showman who in Bowie's words, "Was a man who could hold an audience in the palm of his hand." A tale of life, death, and paranoia, this became an instant live staple.
Queen - Hammer To Fall (Official Video)
"Is This The World We Created…?," written in response to TV coverage of the poverty and starvation in Africa, saw Brian and Freddie in writing tandem, quite a rarity by this point in the band's career. Short and to the point, the production matches the mood that is created entirely by May's Ovation acoustic and Freddie's vocal. This song predates Live Aid and Band Aid. It's epic!
With the album climbing charts everywhere, Queen returned to the road and made their Italian debut at the San Remo Song Festival in February 1984. Meanwhile, there was ample time to appreciate The Works as Queen's next album would not arrive for over two years.