'A Kind Of Magic': How Queen Maintained Their Spellbinding Run
Queen's 12th album was released in 1986 during a renaissance for progressive rock, so the band were delighted to return to the top of the UK chart with a double platinum-coated bullet.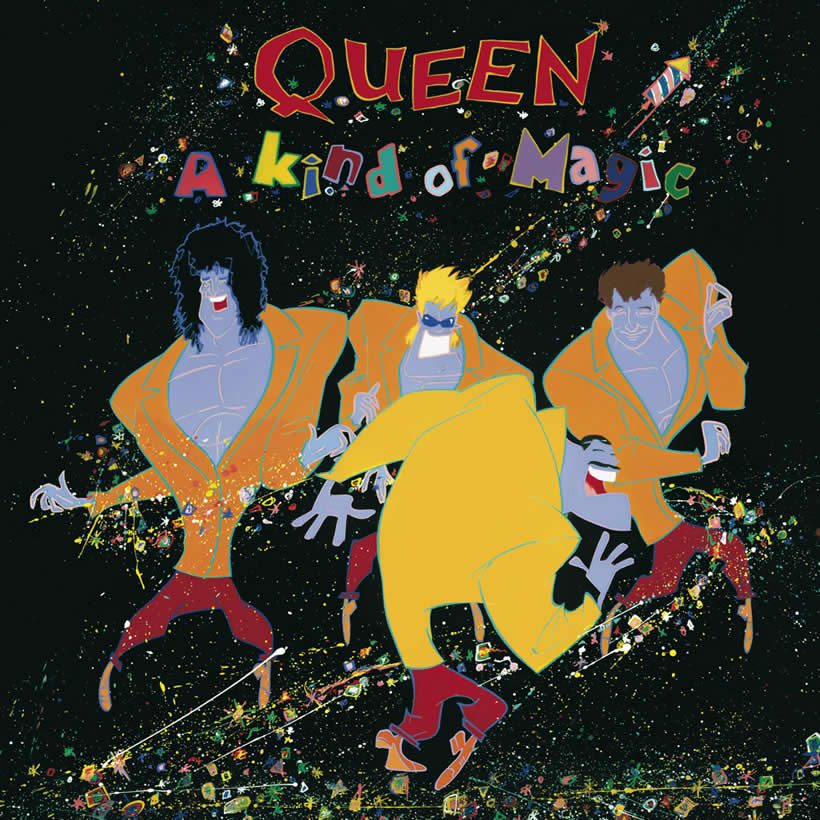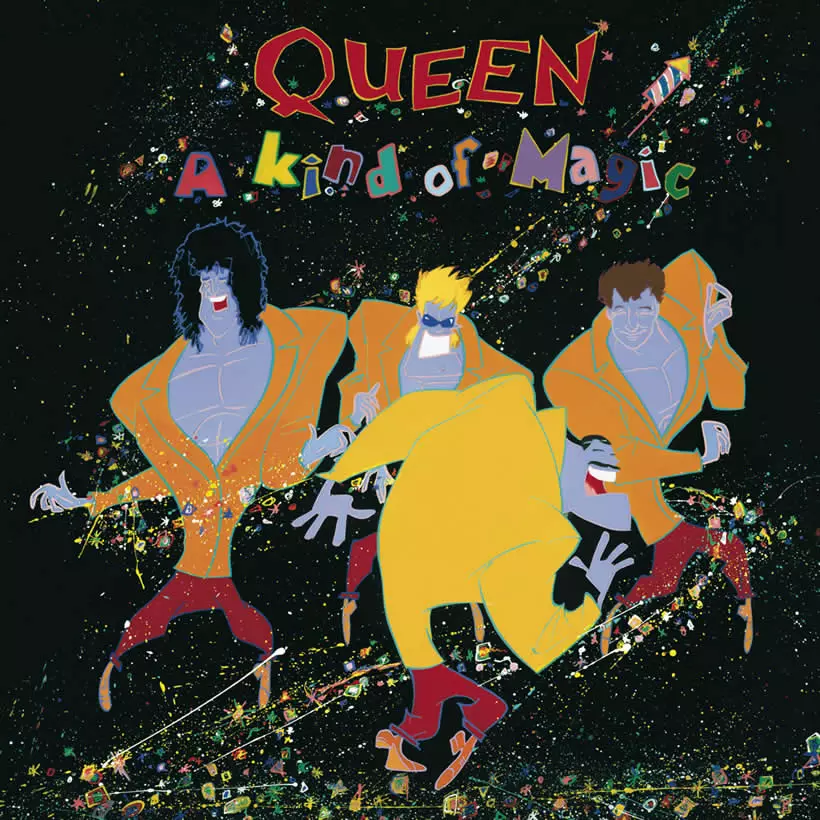 Queen's 12th album, A Kind Of Magic, was released in 1986 during a renaissance for progressive rock music, with both Genesis and their former lead singer Peter Gabriel aspiring to the heights of Messrs. May, Mercury, Deacon and Taylor were delighted to return to the top of the UK chart with a double-platinum-coated bullet.
Queen, having survived for over a decade at the sharp end of the business, were now too canny to care whether they were fashionable or not. It was their appearance at the Live Aid concert held in Wembley Stadium that gave them national treasure status, exposing them to an audience outside their traditional fan base. Freddie Mercury was keen to capitalize on the moment and with the band off the road, having completed The Works touring, they assembled at Musicland Studios in Munich in September 1985 to pick up the cudgels.
Listen to the Queen album A Kind of Magic now.
A Kind Of Magic has a conceptual background since it was the unofficial soundtrack for Highlander, the movie directed by Australian Russell Mulcahy. The film came out a few months earlier than the album, which featured several songs that accompany the action and one, "Princes Of The Universe," which is the theme song.
The opening cut, "One Vision," is strictly a Roger Taylor composition (though credited to the entire group) featuring distorted, sometimes backwards vocals, electronic drums, and lyrics loosely based on Martin Luther King's "I have a dream…" speech. A remixed version of the track appeared on the B-side to the single, released a good six months before the eventual LP.
With the band, Reinhold Mack and David Richards who shared production duties, decided to utilize the emerging digital technology, though that hardly sped up the process as Magic arrived slowly and wouldn't be completed until April 1986, by when they'd shifted from Munich to Mountain Studios, Montreux, and London's familiar Townhouse Studios. When finished, this became Queen's first album on compact disc.
Queen - A Kind of Magic (Official Video Remastered)
"A Kind Of Magic" also arrived as a single before the parent album and showed Roger Taylor to be on a hot streak. One of the band's best-known and best-loved songs, the version in the film is quite different to the one that appears on the record. Its pop-friendly melody, allied to a typically robust arrangement from Mercury, ensured a #3 spot in the UK and top ten status just about everywhere else in Europe.
The song was given a tweak by Freddie to emphasize the commercial beast within. Roger, along with session musician and all-round arranger Spike Edney, added keyboards. The 12" vinyl mix is longer than the album or 7" version and is comparable to the live versions of this perennial classic, with its ideal sing-along chorus and earworm dynamic.
John Deacon's "One Year Of Love" features a string arrangement, an alto sax solo by Steve Gregory (but no lead guitars at all), and some fine Yamaha synth from the bass player. It was one of the more unusual songs in the Queen canon to that point.
The Motown flavored "Pain Is So Close To Pleasure" glides along on Mercury's falsetto with his co-writer, Deacon, providing most of the other ingredients, such as sampler, synth, drum programming, and the melodious rhythm guitar. It was re-mixed for the German and Dutch market and again the 12" version is longer.
"Friends Will Be Friends" is a piano ballad-cum-rock anthem that showcases the best of Freddie's flamboyancy and Mack's simpatico and slick production. It leads naturally into Brian's pivotal moment, "Who Wants To Love Forever," which is used during one of the most poignant moments in the movie. Often covered, this highlight, though hardly cast in the easy listening mould, shows that Brian and the band were now adept at writing to a brief, while maintaining their integrity.
Queen - Who Wants To Live Forever (Official Video)
Brian's "Gimme The Prize (Kurgan's Theme)," a duet between the guitarist and Freddie, is the most soundtrack-conscious piece on the album, largely because of Michael Kamen's orchestration, although it's also given a metal slant by May.
Roger's "Don't Lose Your Head" is most eclectic and it could be argued that the diversity of material on Magic prevents it from sounding totally cohesive. Joan Armatrading is the guest vocalist here and Spike Edney adds the keyboards.
Following a teasing snippet of "Theme From New York, New York," Queen close the vinyl edition with "Princes Of The Universe," a tough heavy metal tune that is the only track here to be credited solely to Mercury and is something of a throwback to the older glam sound with punchy lyrics and a brutal beast of a guitar solo.
Favorably received on release in 1986, this album also did wonders for the sales of CD players because the compact disc includes three extra tracks: "A Kind Of "A Kind Of Magic," "Friends Will Be Friends Will Be Friends," and "Forever," the piano version of "Who Wants To Live Forever," with further orchestral accompaniment. Adding over twelve minutes to the LP these three tracks were jealously viewed by those without the relevant machinery. Frustratingly, Queen didn't choose to include their excellent version of "Theme From New York, New York."
Queen - Friends Will Be Friends (Official Video)
Five days after release, Queen were back on the road in Sweden for the Magic spree, including some momentous stadium shows at Wembley, Maine Road, Rayo Vallecano, and, crucially Knebworth Park, where an estimated 200,000 took the combined attendance over the million mark with every single concert sold right out.
But this success would be tempered once news of Freddie's illness started to break. The Magic tour was the last time he appeared on stage with the others. This being Mercury, they certainly went out with a bang. Those who attended Knebworth wouldn't have known that, but it was certainly a privilege to have been there on the night of August 9, 1986. That is a date indelibly marked in every true Queen fan's soul.
Queen then took a substantial amount of time off and also severed their partnership with Rheinhold Mack and the Munich connection. Next time the magic would be replaced by the miracle.