Genesis
Genesis have become synonymous as the last word in epic, dramatic prog rock and, in latter days, as purveyors of some of the most memorable technical pop to be made in Britain.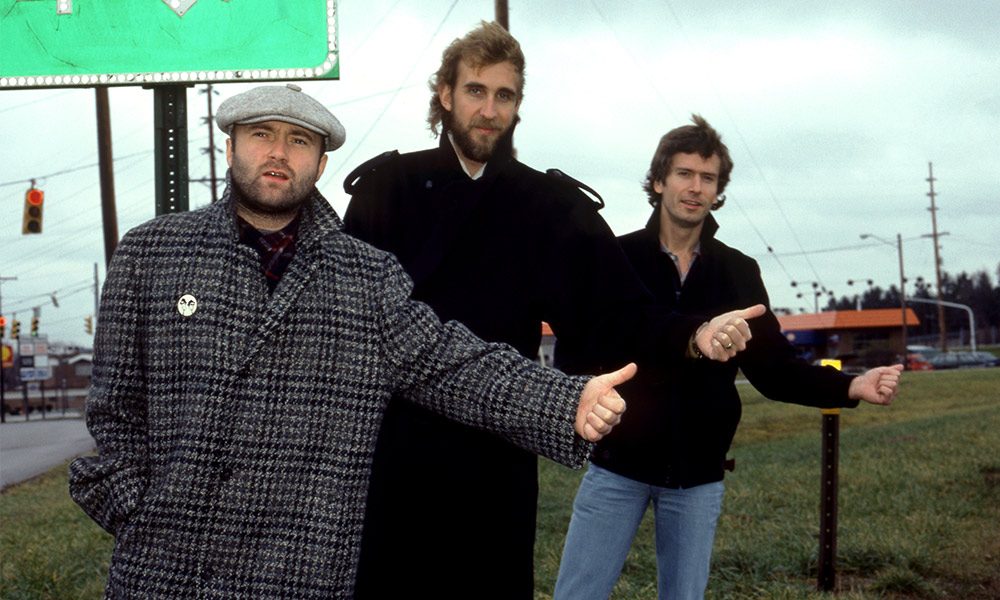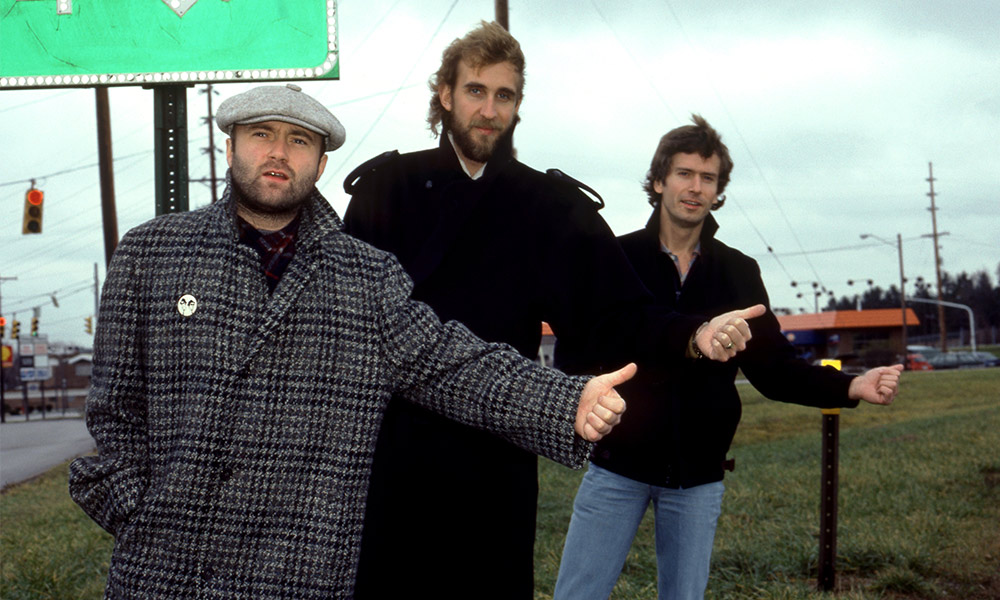 In the beginning, was the word and all that, but Genesis have become synonymous as the last word in epic, dramatic prog rock and, in latter days, as purveyors of some of the most memorable technical pop to be made in Britain. Since forming in earnest in 1967 the band has sold well in excess of 130 million albums worldwide, many of them chart-toppers, also enjoying a string of single hit successes and a live following that would find them become the first group ever to sell out four straight nights at Wembley Stadium during the Invisible Touch era.
Genesis was formed from the remnants of various Charterhouse school bands containing Peter Gabriel, Tony Banks and Anthony Phillips. Teaming up as The Garden Wall they were already writing complex pieces like The Serpent when Mike Rutherford joined. The young guns made their debut on Decca with a conceptual, string-laden affair, From Genesis To Revelation, before Tony Stratton-Smith signed them to his Charisma label. Stratton-Smith, an old school manager maverick and bon vivant, encouraged new confidence and a trio of ever more ambitious albums, Trespass (1970), Nursery Cryme (1971) and Foxtrot (1972) established them as genuinely exciting participants in the peculiar strand of folk, prog and theatre which was sweeping through the UK underground scene thanks to Yes and King Crimson. With drummer Phil Collins and guitarist, Steve Hackett bolstering the band Genesis perfected their lengthy story-driven fantasies like 'The Knife', the garish 'The Musical Box', 'Suppers Ready' and the Sci-Fi classic 'Watcher of the Skies'; these tracks were almost concerts in themselves. Meanwhile, Gabriel's increasingly outlandish stage costumes, bizarre masks and black comic lyrics contributed to a quite thrilling spectacle, which went down a storm across Europe.
Gabriel, an enigma wrapped in a riddle – painfully reserved off-stage but a demon on the boards – had been inspired by seeing David Bowie's Ziggy Stardust debut in Aylesbury and he simply moved the whole rock as psychodrama up several notches. Musically too, Genesis could hardly be typecast. Sure, their influences, ranging from Collins' Buddy Rich fixation, Banks admiration for The Animals' keyboards styling and the usual Beatles' nods, were present and correct but by the time Foxtrot hit the ground they were sounding closer to Weather Report than anything remotely traditional.
A live album and the well-received Selling England By The Pound, which contained the hit I Know What I Like (In Your Wardrobe), saw the band lose any vestiges of a cult status as they now vied with Bowie and Roxy Music in charts and on critical lists.
With lasers and stunning pyrotechnics in their live armoury, The Lamb Lies Down On Broadway took the Genesis brand into places it had never been before. This double album, an opera of sorts, concerning the life of Rael, a young Puerto Rican in New York City, pushed Peter Gabriel to his limits as a performer and also convinced the band that they couldn't hope to top that extravaganza and stay solvent. Taking stock Gabriel decided to leave, stunning bandmates and fans. Undeterred, Phil Collins stepped up to the vocal plate and made such a fine job of filling his mate's shoes that the join was virtually seamless. A Trick Of The Tail, co-produced by newcomer David Hentschel, sold so well that it rescued the band's finances post- The Lamb Lies Down –  and also saw them experimenting with the relatively new concept of the promotional video, adding ever more surrealistic twists to their imagery.
This switch from pure theatre to film was a stroke of genius, as was a move back into more conventional pop writing, albeit maintaining that idiosyncratic English flavour which had been their calling card since day one. Wind & Wuthering and the live Seconds Out convinced Collins that he could hardly handle both drums and vocals so new recruits Chester Thompson and Bill Bruford brought their jazz and prog chops into the fold to grand effect.
Hackett's departure in 1977 was viewed with as much dismay as Gabriel's' before him but yet again Genesis confounded sceptics as they now jumped into the kind of arenas associated with The Rolling Stones and The Pink Floyd. The phenomenally successful And Then There Three, Duke and Abacab went platinum at a stroke, often adding the Earth Wind & Fire horns, and maintained strict attention to detail that meant they avoided self-parody.
The incisive, streamlined Three Sides Live (recorded largely in Autumn 1981 with Side 4 being slightly more vintage) could be viewed as Genesis closing one chapter. Collins' solo career now in mega-swing they allowed themselves breathing space but still ripped up the charts with 1983's eponymous Genesis, the first album by the band after the Charisma label had been bought by Virgin. Similar success was had with Invisible Touch and their early '90s foray We Can't Dance. Clamour for more of the same has led to the occasional reunion and the baying hordes who lapped up the stupendous Live Over Europe 2007 keep their fingers crossed for a surprise.
Ironically, considering they were once the antithesis of fashionable, Genesis are now recognised and revered for a body of work that speaks for itself. Even the snootiest of their critics would have to grant them props for a mind-boggling career. Their legacy is such that while they'd be virtually impossible to copy they've still influenced groups as diverse as Simple Minds, Marillion, Phish and Elbow. They were also capable of being one of the few acts to transform a word of mouth following into superstar status without displaying the excessive behaviour often associated with rock acts. They maintained an incredible standard and as for their fans – well, they know what they like in the Genesis wardrobe. Amen to that.
Format:
UK English