'Match Of The Day': How Genesis Spent Their Saturdays
In 1977, the group saluted what would become the longest-running TV football show in the world.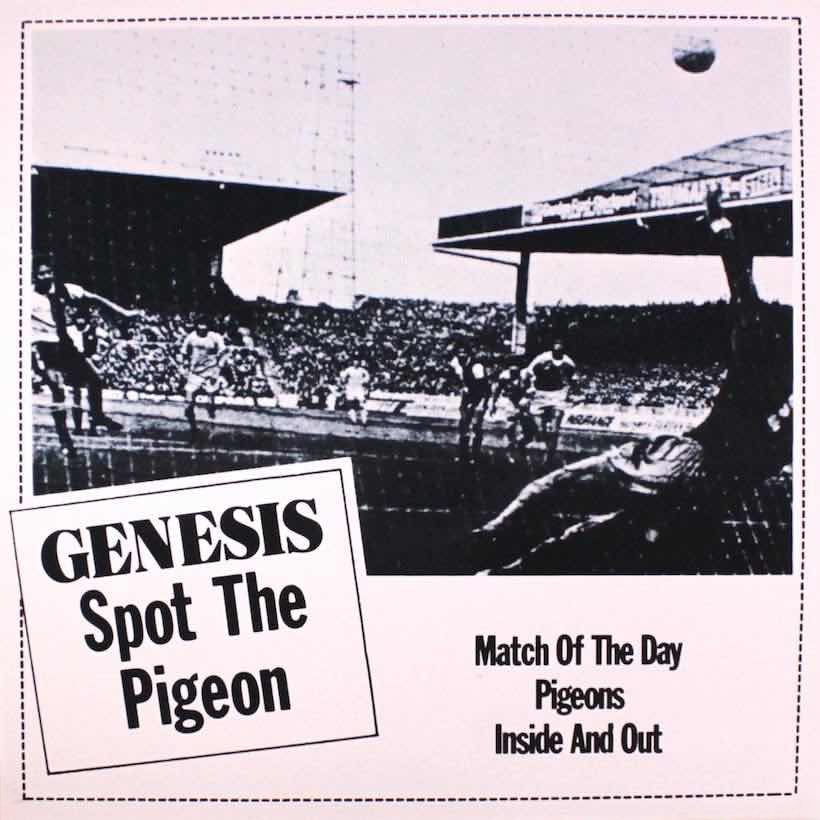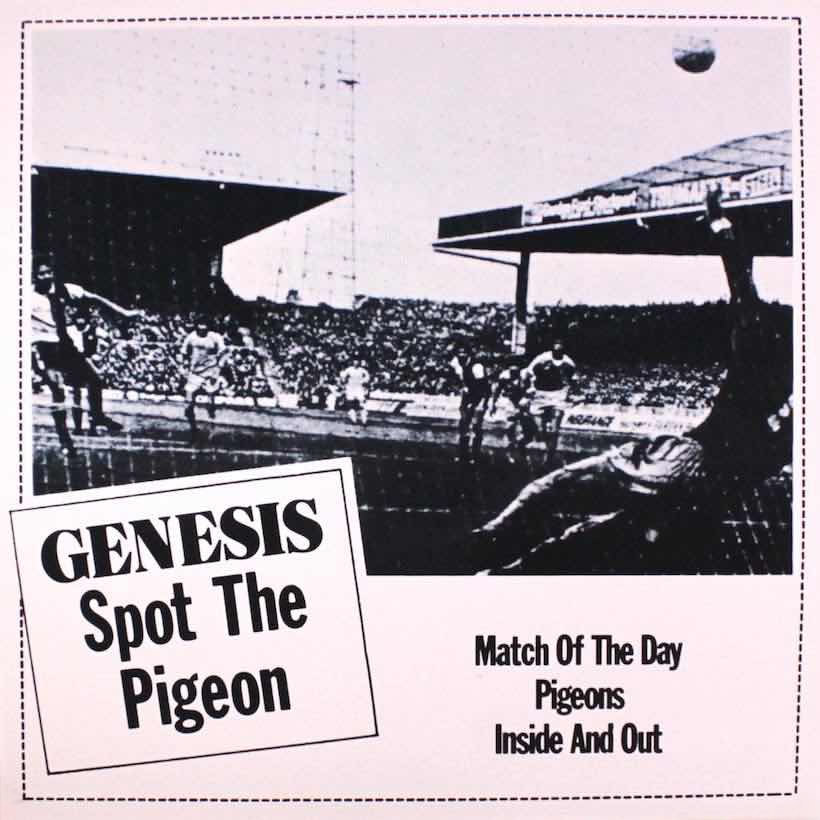 Do you know which Genesis release had them singing about the longest-running TV football show in the world? Or, on another song from it, about the birds that took pot shots at the tourists in Trafalgar Square? The answer is the EP that gave them their first UK Top 20 singles appearance.
The only way to spend your Saturday
The three-track release Spot The Pigeon made its debut on the UK countdown on May 28, 1977. The answer to our first question lies in the lead track, "Match Of The Day," the band's salute to the great Saturday night football institution (at that stage 13 years into its epic run, which continues to this day). "Match Of The Day's the only way to spend your Saturday," enthused Phil Collins, with a video filmed at London side Queen's Park Rangers' Loftus Road ground.
The one about the anti-social birds — who also left their mark on the Foreign Office roof, and made their beds from "paper clips and bus tickets" — was "Pigeons." The third track, a near seven-minute piece occupying the whole of side two, was the often-underrated "Inside and Out," notable as the effective farewell to Genesis of Steve Hackett.
'Wind And Wuthering' leftovers
The three songs were leftovers from the sessions for Wind & Wuthering, the current Genesis album of the time, released the previous December. The band felt that they didn't really fit the mood of the LP. While "Inside and Out" – co-written by Hackett and with a brilliant synthesizer solo by Tony Banks – would have been a worthy addition to it, the poppy feel of "Match Of The Day" and the whimsical nature of "Pigeons" were perhaps better served by the EP format. "Inside and Out" and "Pigeons" can both be bought on on the Archive #2 (1976-1992) compilation.
Listen to the best of Genesis on Apple Music and Spotify.
At this time, Genesis had only one previous UK Top 40 single to their name, 1974's "I Know What I Like (In Your Wardrobe)." The Spot The Pigeon EP entered the chart at No.41 and made an impressive second-week leap to No.14, its highest position in a seven-week run.
Buy or stream "Match Of The Day" on the various artists anthology Refugees: A Charisma Records Anthology 1969-1978.