'Grace Under Pressure': Why Rush's Cold War Paranoia Still Resonates
One of Rush's most urgent and impassioned works, 'Grace Under Pressure' continues to press buttons in a brand-new era of age-old paranoia.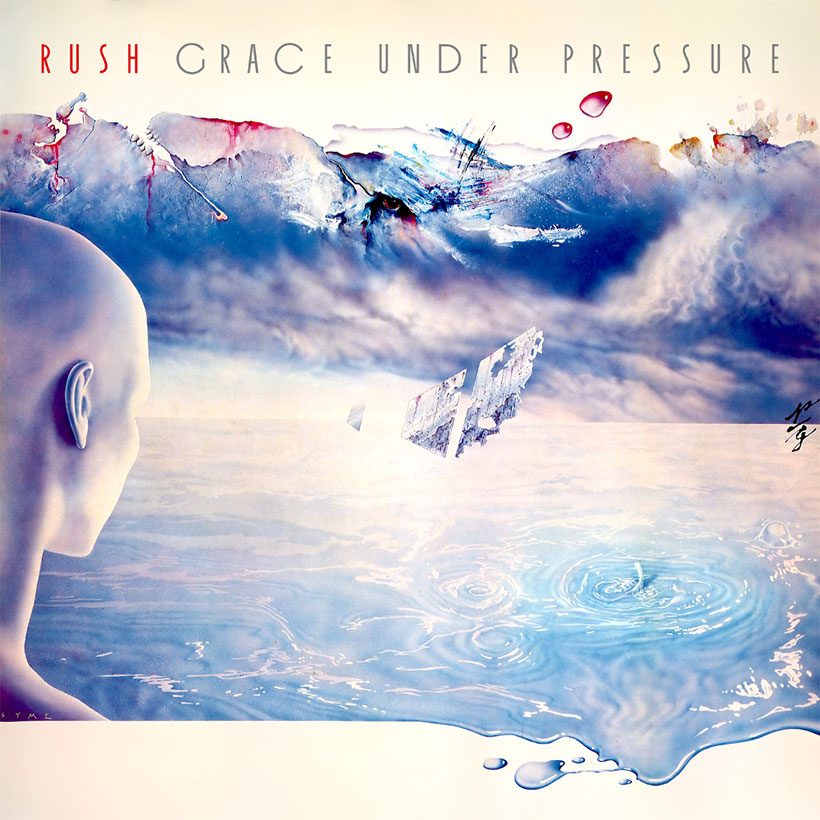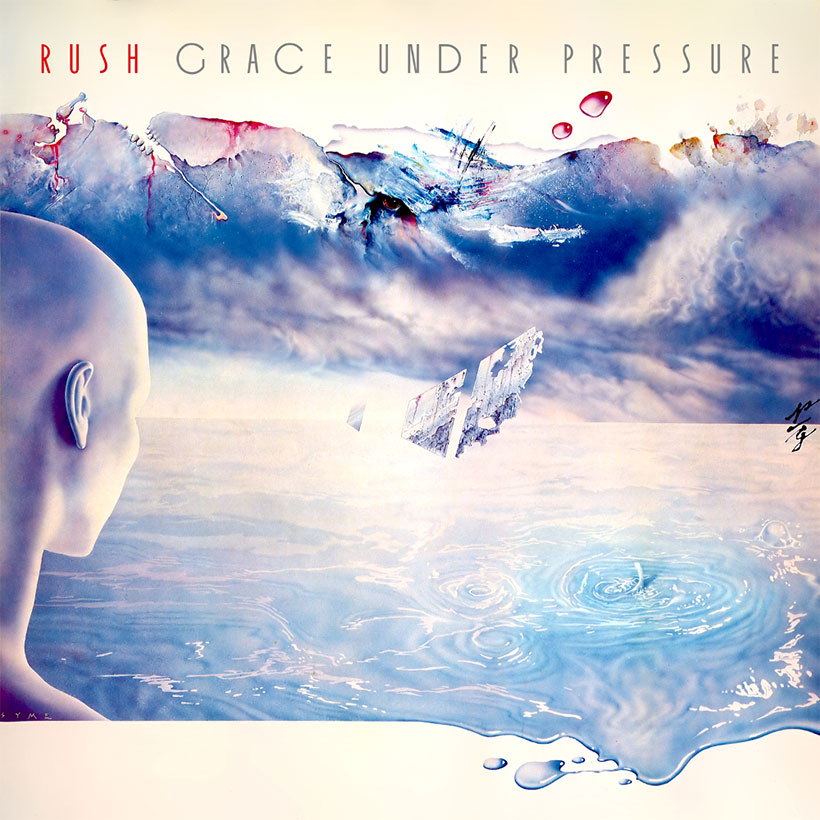 Rush were no different to anyone else in augmenting their sound with synths in the 80s, but with 1984's Grace Under Pressure they did so in a way that sounded unforced and legitimately contemporary. And despite enjoying a traditionally rock-leaning fanbase, the new approach found the group comfortably entering the Top 5 in Britain and Canada, while also going Top 10 in the US, thanks to an album that wasn't only utterly modern in sound, but in subject matter too.
Over three decades after its release, Grace Under Pressure continues to speak to contemporary concerns.
Listen to Grace Under Pressure right now.
Head-swimmingly evocative
A certain "new broom" mentality informed Grace Under Pressure's genesis. Keen to explore the potential of stirring fresh blood into the stock, the band amicably parted ways with their long-time producer Terry Brown, who had manned the studio for every Rush album since 1975's Fly By Night. Production duties this time round ended up being split between the band themselves and engineer Peter Henderson, chiefly noted for having produced, engineered, and mixed Supertramp's multi-platinum behemoth, Breakfast In America. Henderson stepped into the breach after plans to work with Steve Lillywhite fell through: a fortnight before recording was due to begin, Lillywhite controversially opted to produce Simple Minds' Sparkle In The Rain instead.
After a reportedly galvanizing period of pre-production, recording took place in Le Studio in Morin-Heights, Quebec, between November 1983 and March 1984. Grace Under Pressure was accordingly released on April 12, 1984, just one month after the sessions concluded: if it now sounds of its time, it does so in the most evocative, head-swimming way.
An urge for escape
What roots the album so tantalizingly in the mid-80s, more than all the chorus and flanger pedals, synths, electronic percussion, and headless Steinberger basses combined, is the reflexive gloom of drummer Neil Peart's embattled, fretful lyrics. Mere weeks before Grace Under Pressure's release, Nena's English-language version of the talismanic "99 Luftballoons" was still at No.1 in the UK singles charts – a sweetly-intentioned zeitgeist-capturer that expressed the nuclear paranoia which was a literal hot-button topic in one of the Cold War's chilliest eras.
Rush - Distant Early Warning
Album opener "Distant Early Warning" is an illustrative case in point: a dystopia travelogue, pitted with acid rain, which deftly nests parental concerns about an offspring's vulnerability to malign influences ("You sometimes drive me crazy/But I worry about you") within a more general disquisition about powerlessness in the faces of imminent ruination. The song's Dr. Strangelove-referencing video, featuring a child sitting astride a missile, ran with the brief wholeheartedly.
The Cold War also casts a dank shadow over compositions that invoke clear warnings from history: the concentration-camp scenario of "Red Sector A," inspired by the testimony of Geddy Lee's mother and father (survivors of Bergen-Belsen and Dachau, respectively), or "Between The Wheels," which paraphrases "The Star-Spangled Banner" to chilling effect in its distillation of the cycle of misery perpetuated by human conflict: "We can fall from rockets' red glare/Down to "Brother, can you spare…'"
Elsewhere on the album, "Afterimage" is a homily to people and times past, touchingly dedicated to Le Studio tape op Robbie Whelan, who had recently been killed in a car crash. "The Body Electric," meanwhile, set to a colossal, gravitational, mechanistic rhythm, harks back to one of Peart's pet themes: the urge for escape and deliverance – except in this instance the escapee is "An android on the run/Seeking freedom." The song's "1-0-0-1-0-0-1" binary code chorus was an idea later borrowed, whether knowingly or not, by Flight Of The Conchords for the "solo" in "The Humans Are Dead."
Persevering with dignity
The existential sorrow and contrastingly flinty resolve in Peart's lyrics throughout the album are reflected in minor-key melodies which are nevertheless delivered by the trio with a lean, fleet-footed muscularity. (The choppy, offbeat guitar chording in "The Enemy Within" is a spit away from XTC, The Beat, or The Police.) On Grace Under Pressure Rush sound, if anything, unencumbered by any compulsion to go "heavy": the heaviness is all in the lyrics, delivered by Geddy Lee with a new-found maturity, spending less time at the edge of his range and more time inhabiting the body of the songs. Peart's drumming is snappy, authoritative, and vigorous, and Lifeson's characteristically ringing, open chords achieve a widescreen effect.
With a title that neatly encapsulates the album's subtext of persevering – with hope and great dignity – in the face of insurmountable odds, over three decades after its release, Grace Under Pressure strikes a thoughtfully contemporary note in a brand-new era of age-old paranoia.