Simple Minds
The Glasgow new wave band first found massive success in the 1980s and continued onto a multi-decade career.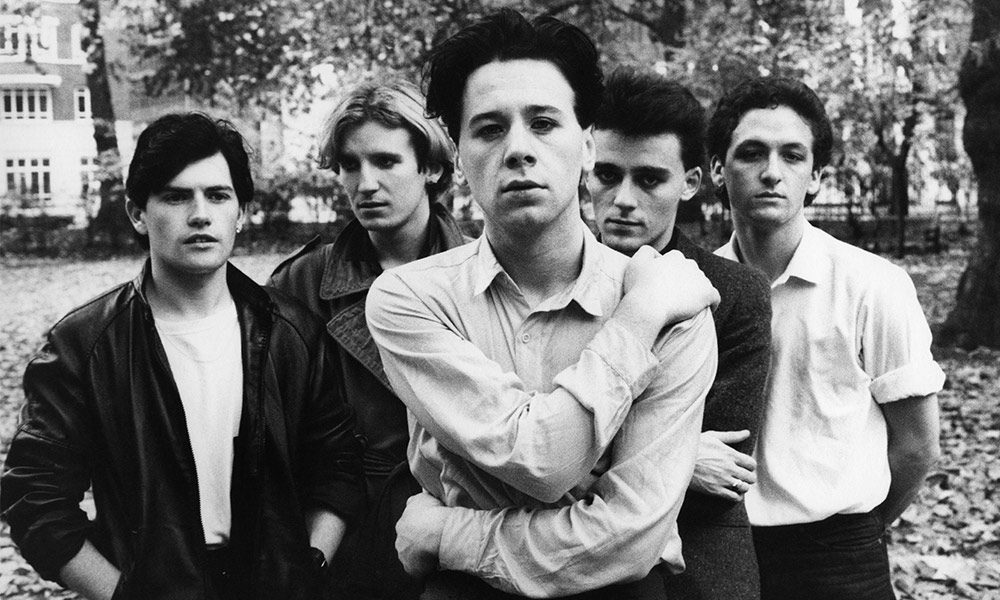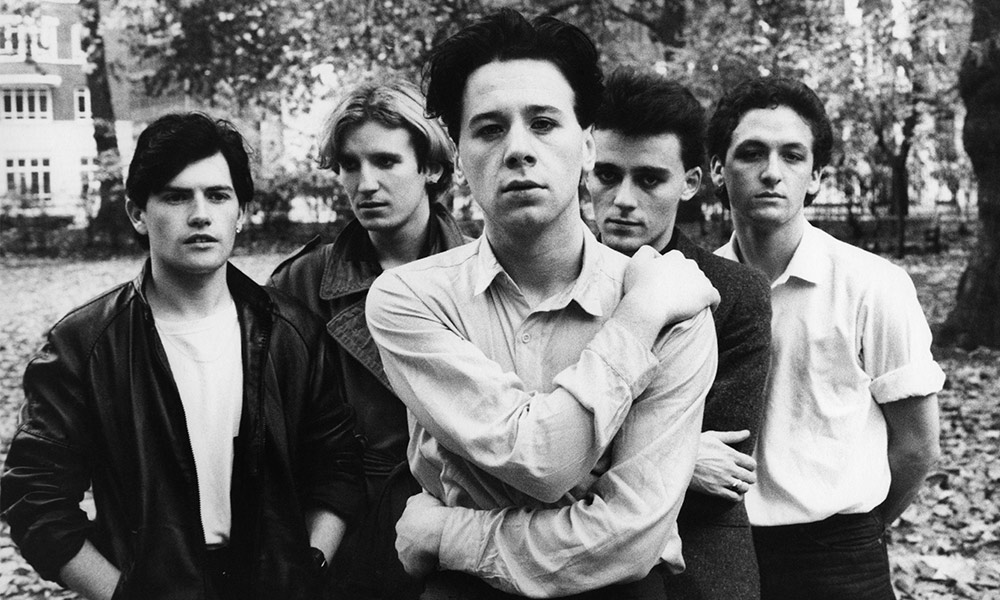 Scotland's finest! Simple Minds have been thrilling us since they first formed in late 1977, taking their name from a lyric in David Bowie's 'The Jean Genie'. Rapidly outgrowing earlier punk stylings Simple Minds soon established a broad, epic and ambitious sound with subtle dark overtones. Their catalogue is pretty vast and stretches from the debut Life In A Day to a recent live set and 2012's Graffiti Soul. Being one of the rare acts to have survived across five decades it only seems like yesterday that Jim Kerr, Charlie Burchill, Mick MacNeil and Derek Forbes broke out of the constraining New Wave of New Romantic blanket and delivered such stand-alone classics as Sons and Fascination/Sister Feelings Call, the 'Holy Grail' album New Gold Dream and Sparkle in the Rain.
Along the way they've worked with Herbie Hancock, Lou Reed, Peter Gabriel and Trevor Horn, given U2 a considerable run for their stadium-filling money and sold huge amounts of albums and singles en route. They opened the Live Aid Philadelphia concert and were key to the staging of the Mandela Day event at Wembley Stadium. Supporting good causes while maintaining a credible career at the top doesn't work for everyone but Simple Minds have straddled the divide. Even now you'll find them packing out halls on their Greatest Hits + tours or participating in prestigious Record Store Day events. They're a band for all seasons.
Having dispatched the punky Johnny and the Self-Abusers Kerr, Burchill, MacNeil, Forbes and initial drummer Brian McGee made their debut with the John Leckie produced Life In A Day which nodded at Magazine and Roxy Music but was otherwise a pleasant entry. Hints of the Velvet Underground and the smarter side of decadent glam rock were more in evidence on Real to Real Cacophony and Empires and Dance where they began to outstrip their influences and forge ahead towards their stated desire to become one of the biggest groups in the world. The grandiose Empires pushed Simple Minds to the forefront in the first year of the new decade. A strange, beguiling record with a skeletal funk beat and shades of German disco in the margins you could know to hear the band find its feet. Slow burners still – it wasn't until Sons and Fascination/Sister Feelings Call (actually two separate albums but now linked together for all time) that the gods smiled on the Minds. Working with former Gong man Steve Hillage they jumped out of their comfort zone and tackled the mainstream rather than loitering amongst more esoteric undergrowth. Available in expanded form now, the sheer joyousness of the art pop and synth-rock fusion within tracks like The American, Sweat in Bullet and Love Song persuaded then press that here were some real contenders and the set is rightly regarded as one of the most essential artefacts of its time.
Following a brace of handy catch-up compilations  Themes Vol 1 and Celebration the Minds finally hit pay dirt and ended their struggling with the magnificent New Gold Dream (81-82-83-84), a prescient title since it coincides with their vaulting rise to the top. This remains a must-hear recording: an album that has created mythology and an atmosphere all its own.
Small wonder that this disc still connects with modern listeners. 'Someone Somewhere in Summertime', 'Promised You A Miracle' and 'Glittering Prize' are simply Simple Minds putting their money where their mouth is. It's a five-star affair and transcends anything they'd tried before while cleverly throwing light on their past It was like them saying: see, we told you were good.
1984's Sparkle in The Rain witnessed the end of the catch up since it soared to number one and captured Kerr and company stripping away all the extraneous matter and, like U2, honing their act into a stadium friendly neutron bomb. The singles 'Up on the Catwalk' and 'Waterfront' remain classic rock songs that throw down a slow strut that's guaranteed to raise the dead. Their version of Lou Reed's 'Street Hassle' is audacious and the epic statement is hammered home in other cuts like 'East at Easter' and 'Shake Off the Ghosts'.
So by the mid-eighties, Simple Minds had fulfilled their desire to hold an audience. Their US breakthrough came with the number one single 'Don't You (Forget About Me)', which appears on The Breakfast Club soundtrack. Again an easy chart-topper in the UK, the Simple Minds Midas Touch is found on 'All The Things She Said', 'Alive and Kicking' and 'Sanctify Yourself' – bold, anthemic and confident with Jimmy Iovine's production adding a glossy lustre.
Live – In The City of Light, a double album at the time, is more than a souvenir of a band at its peak while Street Fighting Years saw a switch back to more political and social writing and a growing familiarity with Celtic/Soul acoustics and a spicier atmosphere in tune with the period. Shortly afterwards comes the first of the Themes Volume I series which documents the band's mastery of the 12″ mix format. There are six of these essential box sets.
Slight changes of line up aside Simple Minds entered the 1990s in terrific form with Real Life which utilises the orchestral skills of Will Malone, Carol Kenyon and Lisa Germano on backing vocals and violin respectively and strings conducted by Gavyn Wright. Here is a band ageing up gracefully and with material to match. The Kerr/Burchill partnership has always maintained high standards and Good News from the Next World, where a variety of top-class session rhythm players include bass legend Marcus Miller and top-notch drummer Vinnie Colaiuta, and a soaring soundscape ensure a vivid headphone experience.
If they've come an awfully long way from the days when they were wet behind the ears wannabe punk act Simple Minds have remained true to their ambition. For Jim Kerr and Charlie Burchill, the band is more than a way of life and not just a labour of love. The Celebrate (Greatest Hits) is a handy primer but the best advice is to start at the beginning and watch them as that promised miracle becomes a reality.
Format:
UK English