INXS
INXS were an Australian pop-rock band co-founded by lead singer Michael Hutchence and best known for their classic album, Kick.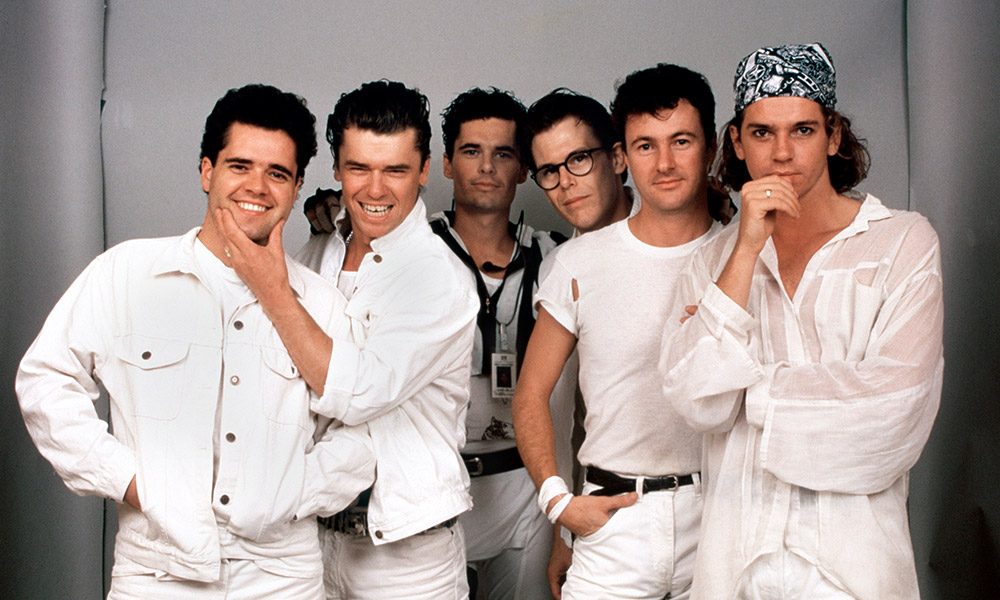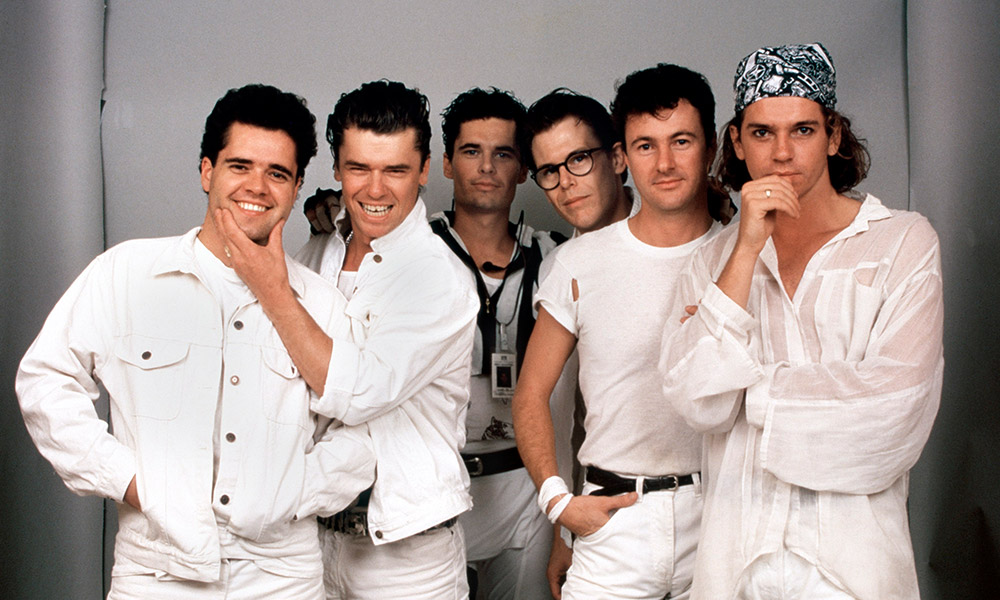 Rocking out of Sydney, New South Wales, INXS retain their reputation as one of Australia's best-loved bands with a sound that they exported worldwide. Starting out as a hybrid ska and poppy new wave outfit, core members Andrew, Jon and Tim Farriss, Kirk Pengilly, Garry Gary Beers and the irrepressible and sorely missed frontman Michael Hutchence would consciously change their brand to embrace a much tougher rock sound, albeit with plenty of subtlety thanks to their immersion in dance, funk and sax driven fusion. Their debut self-titled album made them stars at home but their recordings from the 1980s and 1990s gave them full global kudos. Albums like Listen Like Thieves, Kick and X became staple items in varied collections, partly because INXS were able to utilize Hutchence's looks and charisma – he became their focal media point and was a constant celebrity figure – but also because their music had a no-nonsense appeal that transcended generic typecasting. The fact that men wanted to be like him while women wanted to be with him probably did them no harm either! If they didn't try to be cool they were consummate showmen and so utterly professional that for a while it seemed they'd never leave the road or the studio.
INXS won six Australian Recording Industry Association (ARIA) awards including three for 'Best Group' in 1987, 1989 and 1992, and was inducted into the ARIA Hall of Fame in 2001. As of May 2013, INXS have sold close to 40 million records worldwide. They also notched up the double BRIT in 1991 (Best International Group and Best International Male) and became regular recipients of MTV gongs thanks to their radio-friendly single smashes like "Need You Tonight", "Devil Inside", "New Sensation" and the poignant "Suicide Blonde."
In many ways, they were trailblazers for Australian acts and even though Hutchence died in tragic circumstances in 1997, they picked up the pieces and continued to wow crowds with a slew of replacement vocalists, notably Jimmy Barnes, Terence Trent D'Arby and J.D. Fortune. They wrapped it up in 2012 with Ciaran Gribbin at the mic helm but in the years before they not only made their make they brought their fans immense pleasure.
The boys in the band were already well-rehearsed in local garage acts long before the manager of fellow Oz act Midnight Oil christened them INXS. Their early recordings were somewhat naive in truth as they sought their true sound in the pubs of Western Australia. Their debut album, INXS (like all their albums we have it in re-mastered format) did produce the local hit "Just Keep Walking" which became an anthem in Sydney. They were up and running.
1981's Underneath the Colours spawned their cover hit of "The Loved One" (by Aussie band The Loved Ones) and suddenly Hutchence found his voice as well as his songwriting style, teaming up with the band's keyboards wizard and main composer Andrew Farriss who provided the singer with the bullets for his gun. Their song "Stay Young" laid down a template.
Shabooh Shoobah is their real breakthrough album from 1982, their first worldwide release being produced by Mark Opitz an Oz console legend who came up with the thick and syrupy guitar sound that would dominate the airwaves down under for years to come. The success of their relentless North American touring schedule and the FM sparkle of hit track "The One Thing" now enabled INXS to make their mark. This they did with The Swing (1984), produced in New York by Nile Rodgers and featuring Daryl Hall on backing vocals. Evidently relocating to The Power Station suited Hutchence and co. since the hooks just fall out of this disc. "Original Sin" (with Hall in harmony), "I Send a Message" and "Burn For You" established a real 'INXS sound'.
Listen Like Thieves (1985) arrived during a golden age for radio pop and INXS soared to the forefront with US Top Five hit "What You Need" where they combine a kind of Led Zeppelin-lite rock crunch with a superbly funky disco swing. Whereas previously they were slightly patronized now INXS were taken deadly seriously. They had the sales, the sound and the fanatical following.
Given their status by 1987 it's small wonder that we totally recommend you pay attention to their masterpiece disc Kick, available like most of their releases in reissued bonus track format with interesting demos, guitar versions and alternate takes. We love this album but then so do millions of others. Kick is like the greatest hits in its own right. It would go triple platinum in the UK and 6x Platinum in the US, as well as conquering most of the other big territories. Facts and figures are all very well but it's the quality of this album that continues to make it a must-have. Consider the songs: "New Sensation", "Devil Inside", "Need You Tonight", "Mediate", "The Loved One" "Never Tear Us Apart", "Mystify" and the title track itself – a near-flawless collection of brilliantly crafted and executed material. Kick is a genuine five-star classic.
For the third album in a row, INXS worked with British producer Christ Thomas (Beatles, Pink Floyd, Roxy Music, Sex Pistols, Pulp) on the equally persuasive X. Again, check out the remastered edition with bonus cuts. "Suicide Blonde" and "Disappear" were released during a high-profile romance Hutchence was enjoying with Kylie Minogue and suddenly INXS found fame beyond the confines of a bunch of guys playing music together. Even so, their centre would hold for a while and with more Platinum shipped and charts topped they returned to Opitz to create the underrated Welcome to Wherever You Are (1992) and Full Moon, Dirty Hearts (1993) thus maintaining an astonishingly punishing schedule. Incidentally, the later disc is another re-mastered gem with Ray Charles and Chrissie Hynde amongst the guests.
The tellingly entitled Elegantly Wasted (1997) is the last INXS album featuring Hutchence before his sad passing, but it is well worth checking out, especially as the lyrics have an air of finality about them when once considers the title cut, "Don't Lose Your Head" and "Searching". The album' focal point was written by Hutchence after a night on the town with Bono of U2 and he would recall their friendship in the emotionally draining "Stuck in a Moment You can't Get Out Of".
Aside from the hardcore of these fantastic albums, we'd also like to commend various compilations and anthologies, also the Live Baby Live disc from the early 1990s, one of those rare on the board's affairs that stands proud in its own right. The Greatest Hits and Definitive INXS cover the waterfront and provide a handy summary for the curious.
So there you have 'em. INXS: a great band with more charm than most and enough classy songs to fuel any party. If you're looking to upgrade your Australian rock knowledge you cannot possibly afford to overlook this valiant band of brothers.
Words: Max Bell
Format:
UK English