'Elegantly Wasted': INXS' Unfairly Overlooked Album Is Due Reappraisal
Eclipsed by the unfortunate events that followed its release, 'Elegantly Wasted' is an album that speaks to INXS' tireless creativity.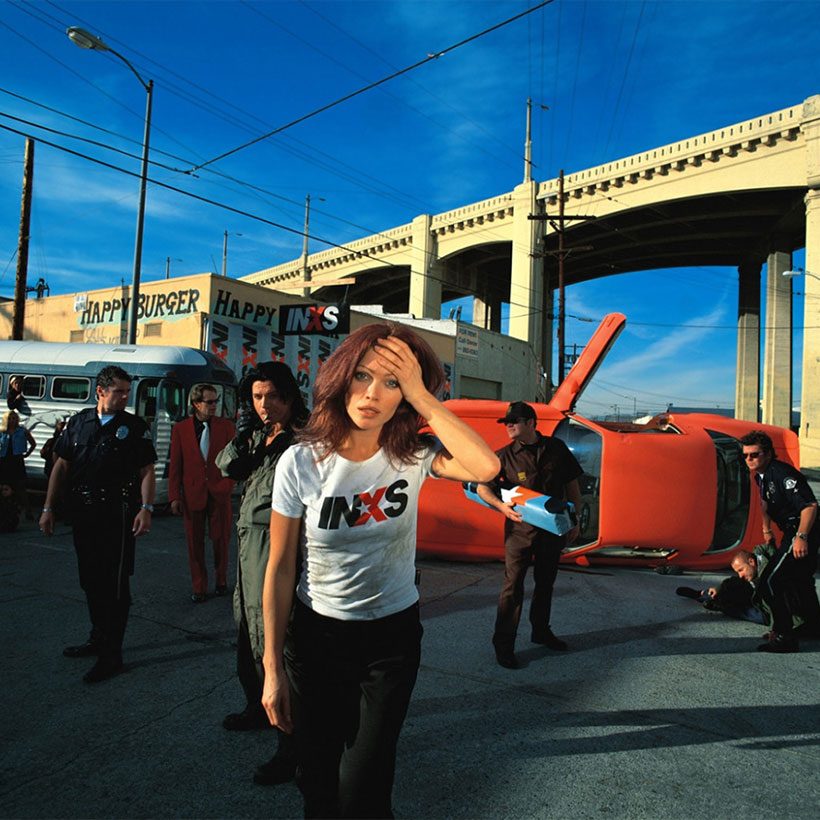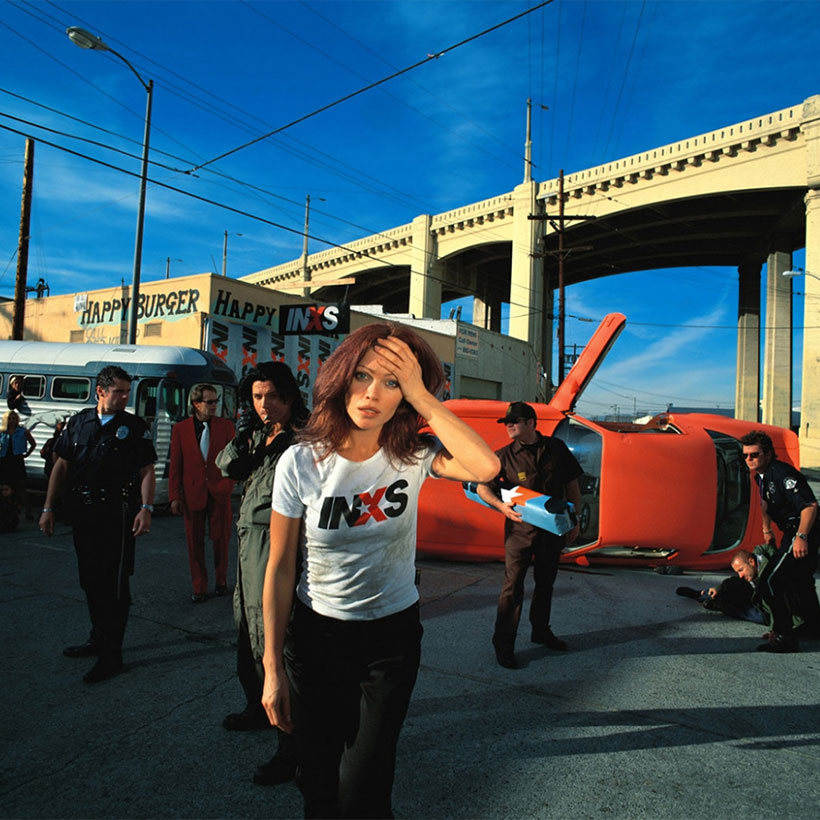 The final album by INXS' original line-up, 1997's Elegantly Wasted, has never really been afforded its due. The long-awaited follow-up to 1993's Full Moon, Dirty Hearts, the record was the enduring rockers' first for their new label, PolyGram/Mercury Records, and it would surely have signaled the start of a bold new chapter for the band were it not overtaken by events.
In fact, when it comes to reappraisals of INXS' wider oeuvre, Elegantly Wasted is often overlooked, primarily because it arrived only months before the death of the band's frontman, Michael Hutchence: a tragic event that has unfortunately eclipsed the album's artistic merit ever since.
Listen to Elegantly Wasted on Apple Music and Spotify.
Divorced from the times, however, it's a lot easier to appreciate Elegantly Wasted for what it actually was: a vibrant and purposeful return from a band who desperately needed to get off the treadmill after producing nine albums in just 13 years and touring relentlessly around the world.
"We really wanted to get off the old carousel"
"We really wanted to get off the old carousel for a while," Hutchence told Australia's The Album Network magazine in March 1997. "We have recorded an album every 12 to 18 months over the last five or six years… With the completion of [Full Moon, Dirty Hearts], we also fulfilled our contract with Atlantic Records. It just seemed like the logical time to take a break."
Despite this, the band remained busy in the interim. Hutchence hooked up with producer/Gang Of Four guitarist Andy Gill to start work on his lone solo album during 1995, while Andrew and Tim Farriss got involved in production. Also, as Hutchence added in The Album Network interview, "Andrew, Garry [Beers] and I have all had children."
Nonetheless, after some necessary downtime, INXS regrouped in London to start rehearsing for their Mercury debut during the spring of 1996. They later moved on to Canada and then to Spain to nail Elegantly Wasted with producer Bruce Fairbairn. An in-demand studio guru whose CV included work with Bon Jovi, Aerosmith, AC/DC, Poison, and Scorpions, Fairbairn proved a good fit for INXS as both parties were keen to make a record that captured the natural energy of the band.
"The horizons are once again widening!"
The band "wanted a record that was a commercial success," Fairbairn told Sound On Sound, adding, "but they also wanted to go with energy and performance, concentrating on the material." It also helped that "Michael had a great voice – he could make a little clip-on mic on your jacket sound like a million bucks."
To their credit, INXS also kept their ear to the ground when it came to adapting to changing trends in a post-Britpop world. As Hutchence told The Album Network, "A lot of [our contemporaries] like U2, The Cure and Massive Attack seem to be cross-pollinating genres of music – this is definitely a good time to be recording music as the horizons are once again widening!"
INXS duly relished introducing some new flavors on Elegantly Wasted, discreetly embroidering "She Is Rising" and the soulful "Searching" with loops and electronica, and soaking the sparse "Building Bridges" in a filmic atmosphere redolent of Portishead's Dummy. Uptempo numbers such as "Girl On Fire" and the compelling "Everything," however, revealed that Hutchence and company still led the pack when it came to penning rousing, radio-friendly rockers, while "Don't Lose Your Head" and the sinewy, Kick-esque title track reassured those who were worried the band might have jettisoned their inherent funkiness in their desire to update their sound.
Released on April 4, 1997, Elegantly Wasted emerged as a stylish, confident return that respected INXS' heritage, but which also saw the Australian stalwarts looking to the future. It went on to perform strongly on the charts, returning the band to the Top 20 in numerous territories and landing just outside the Top 40 of the US Billboard 200.
Through no fault of its own, the album now stands as the original line-up's epitaph, but it has barely aged a day. Despite the tragic events which unfolded after its release, we're doing it a grave disservice if we continue to overlook its achievements.