Portishead
The British band comprised of Geoff Barrow, Beth Gibbons, and Adrian Utley have made some of the most influential music of the last 30 years.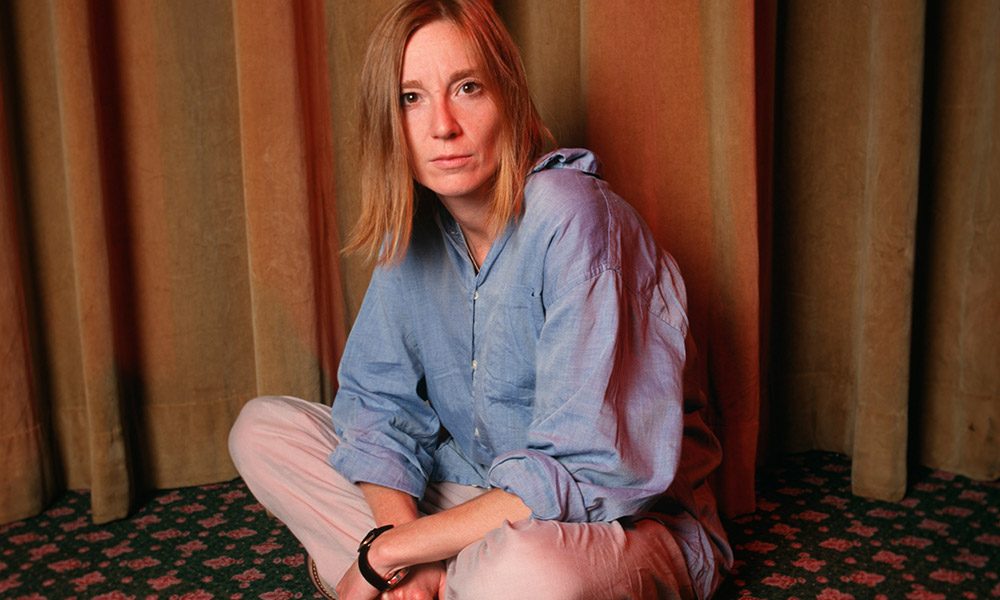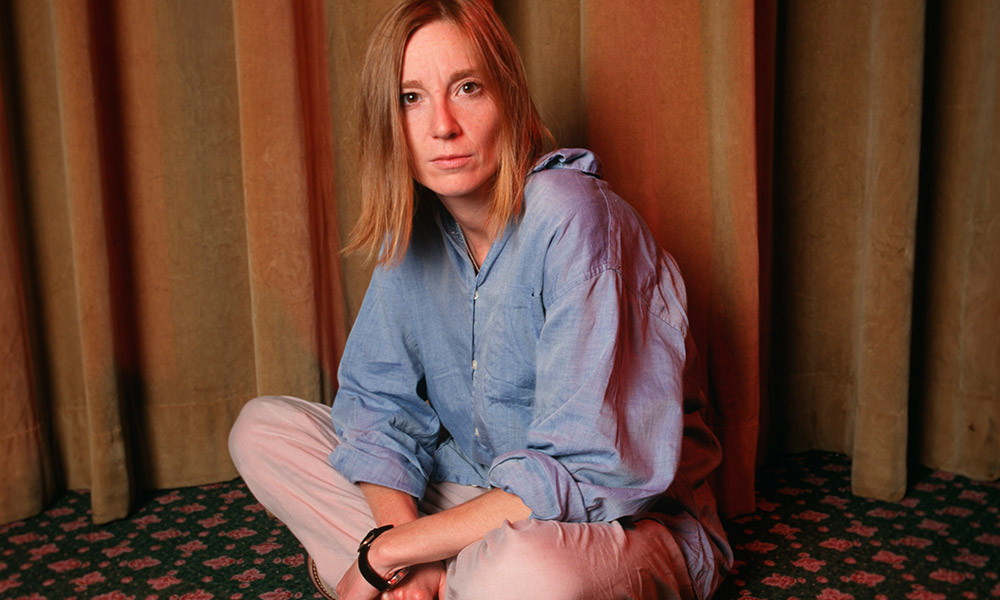 The English band who take their name from the nearby to Bristol town of Portishead are rightly credited with fusing electronica and experimental rock into a style that has been tagged trip-hop. To be honest that is not a shorthand term they have endorsed and as with soul mates Tricky and Massive Attack, those using it are apt to receive a frosty response. Utilising breakbeats, acid house, soul, funk and jazz the music they create has an ethereal quality with a visceral punch. The combination of Beth Gibbons haunting vocals – she cites Nina Simone, Edith Piaf, Sugarcubes and the Cocteau Twins idiosyncratic singer Liz Fraser as influences – allied to the production and instrumental skills of Geoff Barrow and Adrian Utley add up to a remarkable sound.
The emphasis on sonic clarity is bolstered by engineer Dave McDonald who worked with the trio on their debut disc Dummy, a gothic and noir collection that would sweep the board at the fourth Mercury Music Prize in 1995. The spacey jazz melodies and emotional density of "Sour Times" and "Glory Box" did it for the judges. The competition was intense: the Oasis album Definitely Maybe and the Supergrass classic I Should Coco were also in contention. Previous winners were Primal Scream, Suede and M People. Dummy has since featured in many a select list of great albums of the 20th century and it has lost none of its appeal in the following years. The self-titled Portishead charted high in the US and made #2 in Britain.
Third (2008) expanded their palette with elements of soundtrack, psych surf and a dark take on atmospheric krautrock with the results conjuring shadowy images of the scores to Blade Runner and The Terminator. Despite those denser Sci-Fi textures, Third became a big seller. Another 2nd place in the UK and a top ten #7 on the Billboard chart heralded a return to live work after a hiatus of nine to ten years. Portishead curated the 2007 All Tomorrow's Parties fest, embarked on a 2008 European tour and headlined the prestigious Coachella Valley Music and Arts Festival in April that year. The Last.fm free stream of Third was a groundbreaker in that medium with over 300,000 logging on in the first 24 hours. More awards and kudos ensured gold sales but all their works continue to find their way into discerning collections: the debut has long since gone double platinum. These are high quality, timeless albums that pretty much demand discovery and repay close investigation
Barrow and Gibbons were born in the West Country and coincidentally both had parents who divorced. Adrian Utley, the oldest member, hails from Northampton and he brought along a love of vintage guitars and effects, jazz training and the bouncy grooves of hip-hop. A mutual love for drum loops, sampled breaks, James Brown and Blue Note golden era sounds became the background over which Gibbons' husky contralto conjured up visions of smoky jazz lounges. Then again one detects layers of ska and swing and the riff from Isaac Hayes' "Ike's Rap 11" on the monumental "Glory Box". In that sense, Portishead are comparable to the best French house scene makers, always prone to locate the funk button. "Sour Times" samples Lalo Schifrin's "The Danube Incident", "Wandering Star" beds in War's "Magic Mountain" and "Biscuit", weirdest of all, goes to the root of Johnny Ray's "I'll Never Fall in Love Again".
The sensuous cabaret mood is everywhere on Dummy and it remains a highpoint of 1994 while the singles "Numb", "Sour Times" and "Glory Box" are classics in any genre.
The Portishead album showed that brilliant start to be no flash in the pan. The singles "All Mine", "Over" and "Only You" graced the airwaves with additional horns, Clive Deamer's click drumming, extra violin, and keyboards simmering perfectly. The outstanding opening track "Cowboys" is one of Gibbons' most intriguing lyrics: 'Did you feed us tales of deceit/ Conceal the tongues who need to speak/ Subtle lies and a soiled coin/ The truth is sold, the deal is done….' Spooky in the extreme, this could be music made by androids.
With extra attention to sonic detail and smart cinematic videos to backdrop their tunes, Portishead's scratch deck approach translated well in America where they played an epic concert at the Roseland In 1997 accompanied by the New York Philharmonic Orchestra and a five-piece horn ensemble. Go Beat released a DVD of that event in 2002 and it's one of the most stupendous things you will witness.
After three years of touring and various external issues, Barrow put Portishead on hold because he'd grown disillusioned with music in general. In 2002 Gibbons made her solo debut with former Talk Talk bassist Paul Webb using the pseudonym Rustin Man. Out of Season was a quiet success but is an essential purchase for her fans and it also went silver. Meanwhile, Barrow and Utley remained locked in their studios but emerged to produce The Coral's' psychedelic gem The Invisible Invasion and enthused by the young Merseysiders energy decided to reactive their own band.
Third eventually dropped in Spring 2008. Using a battery of analogue synths, ancient drum machine FX and even a hurdy-gurdy on "Magic Doors" which would be cleverly remixed later by DJ Green Lantern, the songs are perfectly Portisheadian. Other key tracks are "The Rip", something Radiohead covered, and the pulsating "Machine Gun", a number that became huge on the hip-hop and club circuit and would have had Portishead feted as superstars in America, had they been the types to do the social whirl. Given that Third has attained top ten placings in 18 territories it's apparent that the band remain in demand though they haven't released anything officially since 2009's "Chase the Tear", a fundraiser for Amnesty International UK.
They have enjoyed playing the festival circuits and were rapturously received at Latitude and Benicassim where their set included "Mysterons", the crowd slaying "Sour Times" and "We Carry On". Barrow has promised new music is bubbling away but no dates are specified. Don't worry though because it will be worth the wait. With Portishead it always is.
Words: Max Bell
Format:
UK English